10 February 2015
In line with the recent change of our site, we've decided to start doing features of artists, labels, promoters and anyone else in the music world that we've been particularly impressed by or think deserves more recognition. With this in mind, and for the opening feature, we have the pleasure of presenting to you Brendan Gregoriy, better known to most as Chymera.
A Cork native who now lives in Berlin, he's had an extremely successful career so far, boasting releases on labels such as Ovum, Cocoon, Delsin, Dirt Crew, Connaisseur, Kompakt to name but a few. He's on Sweat Lodge's roster, an agency that's also home to fellow Irish talents Mano Le Tough and The Drifter, and plays a big part in Ireland's burgeoning reputation for electronic music. During a little downtime between gigs, I caught up with him on a cold December afternoon in Berlin to have a little chat.
He started out as a teenager playing guitar, listening to a lot of metal, alternative, folk, acoustic and anything else that had a guitar in it. His interest in electronic music first emerged when in college in the University of Limerick as an 18 year old where a friend of his introduced him to the as of yet unchartered realm. He started djing a couple of months later having bought records and turntables along the way, and played primarily at house parties. After spending only a year in Limerick, he moved up to Dublin where things seemed to change for him. 2002 was the year where he first began producing after a friend gave him a computer and he had his first proper gig in 2003 at the Metropolitan.
Things really started to pick for him in 2006 with his first international releases. The very first came on Austrian label Supreme Entertainment, peaking Josh Wink's attention who "heard the release and really liked it, and then we stayed in touch", leading to his first Ovum release 'Umbrella' the following year. His 'Midnight At The Aquarium' EP was heralded by some of the biggest names in the business, including Luciano who included 'Arabesque' in his Fabric 41 mix in 2008. From here, the only way for him was up. Doors opened for him based on the releases and he began getting more and more records signed to well reputed labels, while also getting booked for some internationals gigs along the way.
Bring it up to the present year where he now plays all over the world, both as a live performer and as a dj, in some of the most prestigious venues. We're sitting comfortably in the apartment he shares with his girlfriend, having a nice cup of tea and my first thought is that he comes across as cool, calm and collected. We begin to talk about the recent 'How To Make Melodic Techno' tutorials he did for Sonic Academy which came about through a friend of his. He says he found them quite tough, primarily due to the different studio working process they required, especially the need to narrate everything he was doing, exactly as he was doing it – something very disrupting to his usual 'sitting silently to get lost in the music' approach.
When it comes to studio routine, more often than not he'll start by going in and start "just messing around" with one of his three go-to synths. The studio is small and everything is only an arms length away from him. He'll begin with a chord and then try to make a sound that he likes as a base to build on. He openly admits that "a lot of the time it doesn't go anywhere" but that he works on music every free day or hour that he's not doing something else. This constant experimentation creates tons of sketches which he can go back to in the future, letting them sit so that he can go back fresh to see if he still thinks they're right.
He'll usually get 99% of a track done in a day or two but will often leave them for a number of weeks so that he can come back to them fresh to see if he likes them. If yes, he'll road test them and afterwards make tweaks accordingly. This process of leaving things is something he says he always does and that is very important. Once he's made up his mind, he'll put on the final polish, something he agreed was possibly the hardest part. He also says that he wasn't getting a lot of time to make music that's just for himself, between doing the tutorial and a couple of remixes that didn't work out. That said, he says that he loves ambient and that he's got an upcoming ambient album under another alias of his and will when it comes to making music, it's always fun.
"When it comes down to it, I'm really ruthless with my quality control of the stuff. I would never put out some half assed kind of thing and would never put out something that I just wasn't into"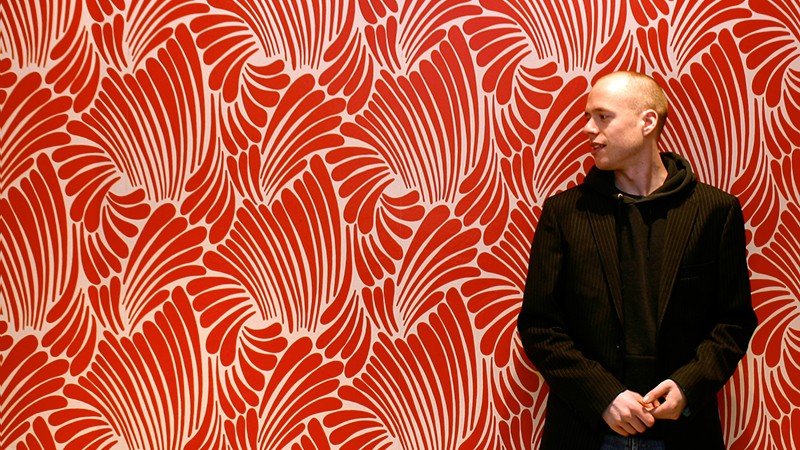 One thing he's spoken about on a number of occasions is his self belief that he's unable to remix, a thought that would surprise many. He believes it's something "that should be left to the real pros in the business", and acknowledges that "some people have built their careers on it and are really good at it" but also that he's not one of them. He'll always attempt more than he'll actually complete and is always honest with the artists or labels, saying that he'll try it and if it works they'll know, and if not that he's sorry.
In order for him to remix, the track in questions needs to be a good track or at least have some strong elements: "I would never remix a track that I don't like, or at least I have to like some part of it". He also points out that remixing "takes too much time for too little reward. I'm not even talking about money. I'd rather focus my efforts on doing my own original music". He's honest and says that by this stage he knows what he can and can't do – an admittance which is often a very tough realisation for producers, speakinf of his deep understanding of the creative process.
"I just make music I make and I'm not even the most technical of producers, I'm still learning the whole time"
We start talking about other Irish producers, the growing scene at home and what's changed there. "When I was starting out" he says, "I looked up to a bunch of people like Donnacha Costello, David Donohoe, Eamonn Doyle from D1 and Decal, who were all making waves on the international circuit", stating that the one who got the most recognition was probably Costello who was quite big on the international circuit in the mid 2000's. That said, none of them ever really got to the stage where they were big enough to headline festivals. For the first time ever, Ireland has produced the first really big underground acts – namely Matador and Mano Le Tough – which many might say was a long time coming. "Before them there wasn't really anyone else that really managed it, at least not within house and techno".
"Things have definitely changed, a lot, and it's a good thing. It's a really good thing. It's putting Ireland on the map and has proven that we're not only famous for U2 or whatever, we've got more to offer"
It's not only the large scale that's changed. Ireland has seen a large shift towards house and techno and has a healthy output of smaller acts who are representing us at every level, both at home and abroad – guys like Gavin Herlihy, Ian O'Donovan, The Drifter, Krystal Klear and Sunil Sharpe in particular, who flies the techno flag at home and has "stayed totally true to himself and what he's always played, and is finally breaking through and getting success". That said, the same doesn't hold true for those up North who've seen their fair share of big acts over the years with the likes of Phil Kieran and David Holmes, and more recently Bicep, Ejeca and Space Dimension Controller. "I never quite considered them quite in the same field as those down South" he states, "maybe the Norths proximity to the UK opens up a few more opportunities".
On the topic of opportunities, I ask whether his move to Berlin was instrumental to him cracking it and whether young guys should emigrate to get a better chance at hitting the big time. "I could have done it from Ireland" he says, but mentions that the benefit of living in Berlin is that the cost of living is much cheaper here, where as in Dublin it's just too high and that he'd have to have to have a full-time job to get by. He suggests that if you're based down the country and maybe want a more regular club experience, which he says helps, maybe moving to Dublin is a better move. With regards to 'making it'; "everything is wide open, it's all been completely changed", but make sure you're in close proximity to an airport if you start getting big releases and gigs abroad.
"Now with the internet you don't need to move, I don't think you need to move anywhere to make it as such, you just need to have skills – and you need to have talent which you can get by practicing…sit at home, keep experimenting, making tracks, making your stuff and with the magic of the internet you can upload it onto SoundCloud and send it out to labels who will hopefully want to pick up on it"
Irish emigration and our sense of wanderlust is nothing new, where generation after generation have left friends and family behind in search of better opportunities. In fitting with this classic path, he left Dublin at a time when he was really enjoying it, to take up on a job opportunity in Central America circa 2007. Within a year of his departure, the large majority of his friends had also left. He then moved to Barcelona for a few years, after which he relocated to Berlin. I ask about the difficulties in starting a new life, to which he responds pretty nonchalantly that he's just happy to be sitting at home making music, and that he's never had a problem making friends wherever he goes.
We speak about the loneliness and anxiety associated with the touring lifestyle for a little bit as it's something of a hot topic the last few months. He doesn't seem phased by it, saying that it only really gets to him when he's stuck in a hotel room in the middle of nowhere and doesn't know anyone based there. He'll always make the best of it and explore but if there's miserable weather and there's nothing to do, "that's when it gets boring and a little lonely sometimes but more often than not boring". There's also the nerves before a gig, the usual bit of anxiety, but once he starts playing it's fine and if the gig goes well, he's left with a lasting good energy until he gets home. That said, he mentions that some of the better promoters will actively entertain him, mentioning one in particular who took him hiking in the Rockies while on a trip to play in Canada.
I naïvely ask him about getting the balance between touring and studio work, especially the problem of partying too much. Unsurprisingly, the partying isn't much of an issue as he has a pretty stern approach to it. Sometimes he'll have a few beers and might get a little drunk but nothing more than a Sunday hangover. When Monday comes, regardless of form, you have to be back in the studio, "you have to push through, get back in the chair". More often than not, it's other things that keep him out of the studio. Practising his live set can often take up a lot of time – especially if he's incorporating a new instrument, and also things like podcasts which take up an inordinate amount of time to complete.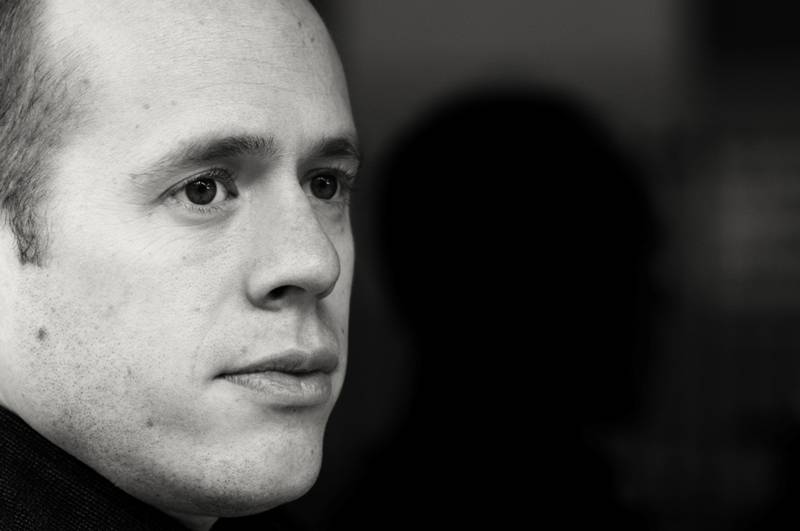 ---

"If I have the time, I will make music every day"
There are certain periods in the year where he'll get waves of inspiration, maybe once every two or three months. He doesn't mind not making music during this time because he knows that when he gets back to it he's going to be inspired and have lots of new ideas. That said, during this down time he says he looks for other avenues of creating a more stable life for himself – a very honest statement that many won't admit but is the classic struggle for artists all over the world. Luckily he's found himself something part time that's still in the music business which keeps things ticking over.
"I know that music is my true calling but I also know that I'm not a superstar or anything and I can't count on having stable regular gigs every single weekend. Sometimes I can but other times I can't"
We speak very briefly about who he might like to work with in the future and he mentions Bandcamp, a site he is a big fan of and wishes that more people were using. He states that it's the best for buying albums at really reasonable prices and that you know that almost all of your money goes to the artist or label. There's also the added benefit that there's the choice of multiple file formats, including fully lossless. Interestingly though, he says that "Digital distributors don't want them (the labels) to put their stuff up there".
To wrap things up nicely, I ask him about his favourite places to play and why. At the top of his list are naturally the places where he has most friends – Dublin, Berlin and Barcelona namely – but also up there is Chicago, New York, San Francisco, with more the more recent additions of Calgary and Beirut. He also speaks very highly of Holland where he plays quite frequently, and is always impressed with their relaxed yet very professional nature.
For those of you who would like to catch him, he's set to play two events in Ireland this month alongside The Drifter, the info for which you can get here and here. To keep up to date with him you can follow him on Facebook.