17 March 2015
NYC boys Walker & Royce return to illustrious UK imprint Moda Black this Spring! The duo have crafted a powerful and refreshing two tracker, an EP packing a supreme techie punch. "My Dream/Fur" is yet another indication of the talent the pair possess and with a big Summer season clearly on the cards, along with a string of follow-up releases also on the way, we felt there was no better time to grab Sam and Gavin for a pow-wow!
WWD : Thanks for joining us lads, before we get into the thick of things, tell us a little bit about what you've been up to this week!
Sam: I'm out in Hawaii so I've been climbing lava rocks and hanging out with the giant turtles!!!
Gavin: Yeah, Sam is on holiday with his wife. I'm in Brooklyn so I've been climbing mounds of dirty snow and hanging out with the giant hipsters…
WWD : Has 2015 so far lived up to expectations?
Gavin: 2015 is off to an incredible start, things are really taking off for us. Its been fantastic!!!
Sam: We've had a lot of good shows and got a bunch of tunes coming out. Can't wait for summer.
WWD : The new EP on Moda Black is massive, a real techie punch to it. Where did you guys put the tracks together?
Sam: Great question! Actually this one came from the Berlin studio which we set up to work at while we're in Europe.
Gavin: Both of them were completed just before the holidays last fall.
WWD : Have you been sitting on them for a while or are they recent productions?
Sam: They're both very recent. My Dream we'd had in the works for a while but it sounded totally different. Fur was started and finished entirely in Berlin, and only a few months ago.
Gavin: We typically don't sit on tracks, if we like it we get it out. If no one wants it there is usually a reason for that and then we forget about it. However there are some tracks worth fighting for….
WWD : We often hear producers say their sitting on a big bunch of unfinished tracks. How do Walker & Royce deem a track to be ready to go?
Sam: When you can play it endlessly and you're still not sick of it. Like when there's nothing sticking out of the track that really bugs you. The whole thing has to sit together like, it has a beginning, a middle and an end, and seems to tell a consistent little story.
Gavin: When we were first working together we would tinker a lot more, but now we just sort of know when a track is done. We also get there quicker. Like I said before we don't really sit on tracks that long, we reworked My Dream but essentially it was a completely different track before with the same vocal sample. Our best tracks come together rather quickly.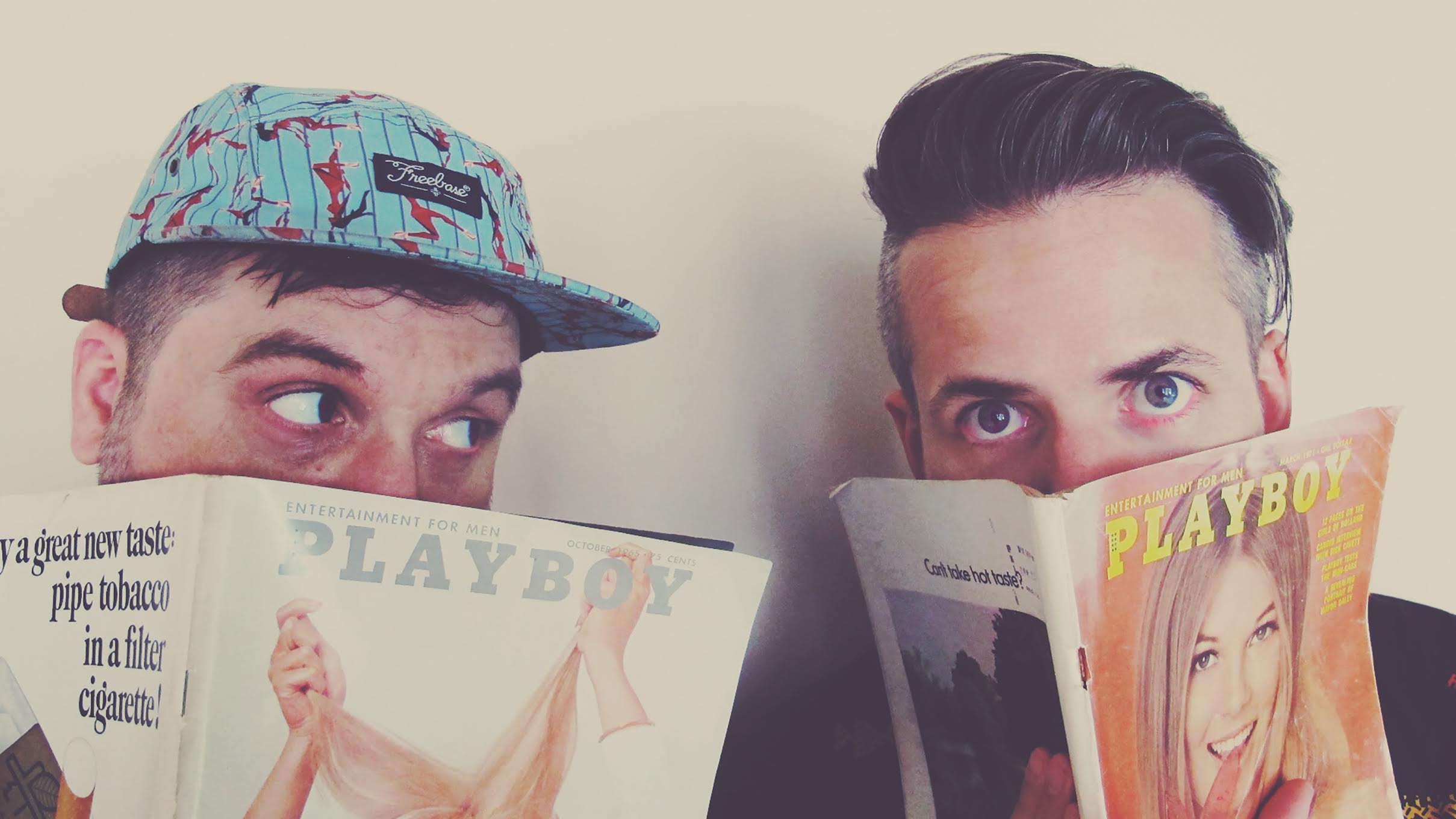 WWD :With a rising demand for shows, is it becoming harder to find time for the studio?
Sam: No actually, since we've been playing on the weekends the studio time is during the week. And with studios on both continents there's no downtime.
Gavin: The key for us is that we make sure we have a base where ever we go, a place we know we can work comfortably. When we first started going on the road we didn't have that and a few times we fell behind, but now we are fine. However we are saying this before our busy summer schedule so we'll have to see if it stays the same.
WWD : Festival season fast approaching, are there any details you can share on upcoming performances?
Gavin: We are really excited about the Lost Village and Gottwood festivals, we are also playing at Ministry Of Sound for the first time which is a huge honor.
WWD : Any particular festivals/parties still to tick off your bucket list?
Gavin: There are so many clubs and festivals we still want to play… Last year we went to Ibiza for the first time, both of us had never been. We went sort of thinking it would be just another beach town where people get too drunk, but it really was a magical, amazing place. We are really hoping to spend some more time there this summer.
WWD : Before we let you go, will we see any more new music from you guys before the Summer hits?
Gavin: We have a remix of Groove Armada coming out on Moda Black and a remix of Golden Boy coming out on Eton Messy… We are also putting the finishing touches on a Pets Recordings EP but it may not come out until later in the year.
More Info :
https://soundcloud.com/walker-and-royce
www.facebook.com/walkerroyce
www.facebook.com/thisismodablack