29 January 2016
WHAT. A. NIGHT!
For those of you who don't know what I am talking about, sorry to announce that you clearly missed the boat here. Maceo Plex was in town last Saturday night and he literally smashed the hell out of Igloofest!
On the same boat that brought him to the Quais du Vieux Port of Montreal, were standing his fellow ELLUM friends and family Odd Parents. Unfortunately, Shall Ocin couldn't make the trip up North due to a death in his family and we wish him our sincere condolences. Instead of replacing his act with another talented DJ, like the Igloofest crew always successfully does when an artist can't make it, Maceo Plex was allowed to perform a 3 hour set! No need to say that nobody was disappointed to endure Maceo Plex for 3 full hours.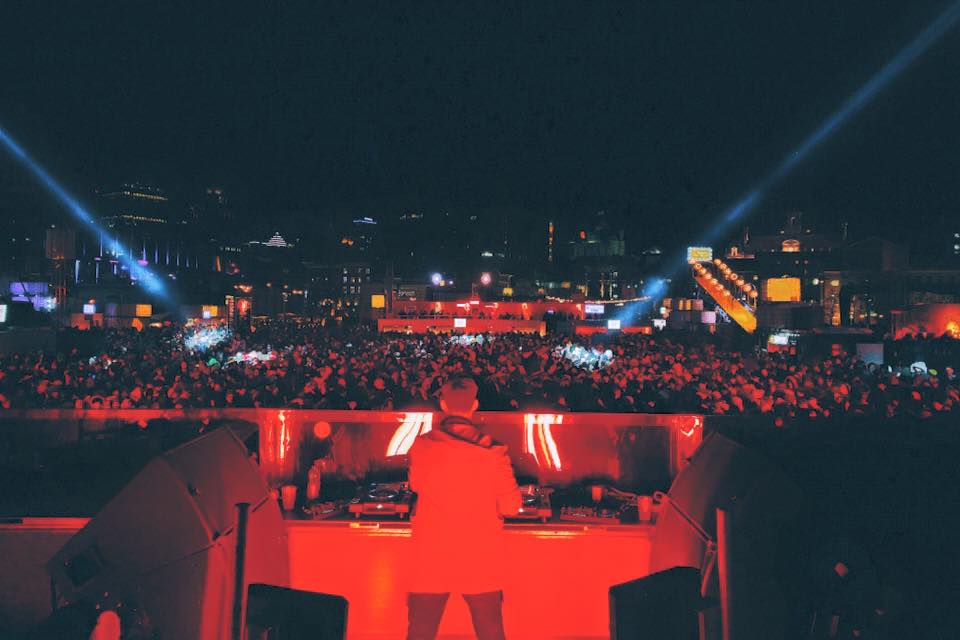 Odd Parents kicked off the night nicely on the Sapporo stage, and within the first few minutes, we already knew this pair of DJ was preparing a massive performance to set the tone for this cold night! Halfway through their set, we went to check out the Videotron Mobile Stage. The talented local DJ Bambii was mixing in front of a large crowd and delivering good vibes only.
We then jumped back to the Sapporo stage to watch the final lap of Odd Parents' 2h set. The energy was high as they delivered crowd pleasing banging tracks. It made a nice transition with Maceo Plex who started his short marathon with his own remix of Royksopp's track: Sordid Affair.
It took everyone just a few seconds to recognize this famous production and fully appreciate the violin notes that makes this track so beautiful. Maceo Plex's unique sounds were au rendez-vous shortly following his opening track accompanied by his signature huge bass. He did not disappoint anyone, mixing as well as we all believed he could for the remainder of his set.
The Ellum record's boss, took the igloofest attendees on a marvelous trip, ravaged by the cold & big soundwaves. Everyone happily survived the 3 hour trip, and we would all ride anytime again on Captain Maceo Plex's magical boat.
Photo Credit:Peter Ryaux-Larsen //  Drowster