15 October 2018
The Alberta Electronic Music Conference [AEMCON] returns to Calgary, Alberta Canada, for its third consecutive year, offering Canadians a diverse program of panels, events and networking experiences across 4 full days. We connected with founding partner Andrew Williams, on how to make the most out of a music conference. Here's what he had to say:
'Music conferences are one of the best ways to advance your career as an artist, to make key industry contacts, and to develop a deep understanding of how the modern music industry works (or doesn't work!).  At The Alberta Electronic Music Conference, our goal was to recreate the experience we had at conferences like ADE or the Miami Winter Music Conference, but with a uniquely Canadian focus. Over the years, we've learned how to get the most out of a conference experience and we're happy to share with you our top tips! '
1) Go into the event with a plan
One of the biggest challenges when attending a music conference like ADE or AEMCON is the sheer number of things that you could do at any one moment. It's like going to a buffet of musical and career advancement potential. Make sure you study the conference's schedule before you arrive and make a personal schedule of sessions and meetings. Use your calendar app to create your own program of must-see conference sessions or events and make sure to account for travel time and food breaks!

It's also a good idea to have an explicit goal. Why are you attending this music conference? Is it to learn more about your craft? Is it to meet talent buyers or label A/Rs? Is it to meet new potential collaborators? Build your schedule around your core goals.
2) It's a marathon, not a sprint
Conferences are full-on experiences. Days are filled with workshops, panel discussions, networking, and meetings. Nights are filled with parties, showcases, late night events and much more. Most conferences run over multiple days so it's important to balance your energy levels from day to day. You won't be getting a ton of sleep, but it's important to get sleep when you can. Evening naps are perfect for this and will allow you to get recharged before attending night shows. Remember to eat regularly and if at all possible, healthily. Your body will thank you on day 4 of the event. The biggest energy killer is usually drinking too much and dealing with a hangover, so watch how much you drink, especially on the first few days of the conference. When in doubt, vodka water is a safer bet than whiskey shots!
3) Leave room for serendipity and chance meetings
You never know who you'll meet or what party or event you'll find yourself at. Often, the best opportunities come from chance encounters and from going with the flow. Sometimes success in the music industry comes from a unique mixture of talent, being in the right place at the right time, and making the right contacts. Conferences are tailor-made to create these sort of circumstances. It's important to go into the weekend with a plan and some meetings already mapped out, but don't schedule yourself so heavily that you can't go with the flow.
4) Come ready to work
Do you have business cards? Do you have an EPK? Do you have a succinct and engaging way of describing what you do? These are all valuable tools to have when attending a conference. You'll meet so many people that it's really important to be able to hook listeners within a couple seconds. Remember, most people at the conference have their own agenda and goals. Make it easy for them to understand how you can help each other.
5) Follow up
Music conferences tend to go by in a blur. There is so much happening, so many people, and so much fun to be had, sometimes it can be hard to keep track of the contacts that you'll meet. This leads us to one of our most important pieces of advice: follow up with people as quickly as possible. Much of the value you'll get out of a conference comes from following up with the people you meet, and building the relationship further. Don't put this off. Download a business card scanner app and add all the people you've met into your email client. From there, follow up 1-by-1, ideally within a couple days of meeting them. If you're really organized, spend 15 minutes at the end of each day sending a quick email to those you met thanking them for your time. Little things like that can keep you fresh in the mind of the other person and make future communication easier.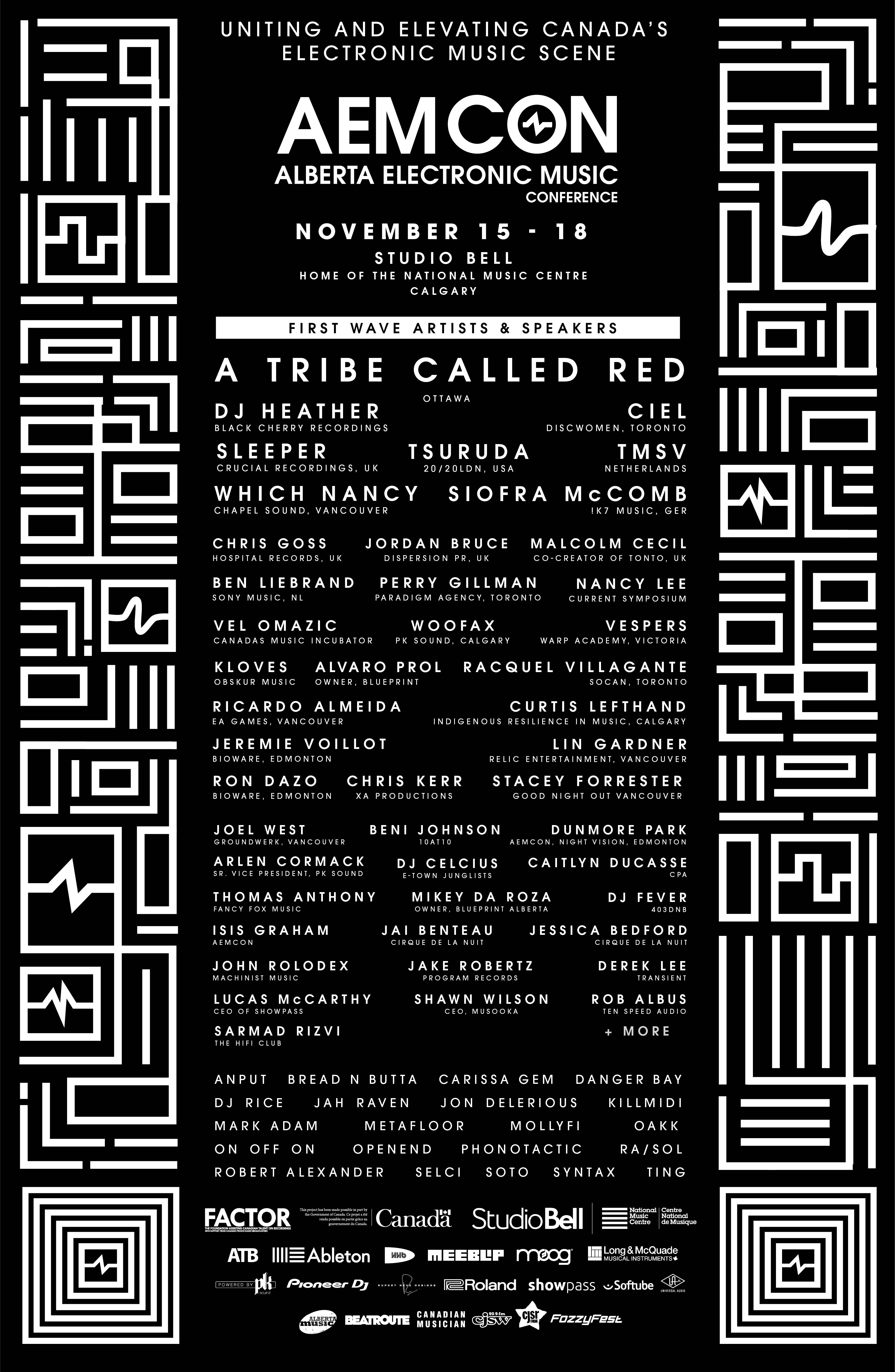 For more information, visit https://www.albertaelectronicmusic.com