2 January 2019
Hard to believe 2018 has come and gone! With 2019 fast underway, the When We Dip crew are very excited to bring to you the latest edition of The Annual. As with tradition, we look back on the previous 12 months and forward to the future with friends from both the artist and industry communities.
Happy New Year from everyone at When We Dip!
PART 1 – ARTISTS' CORNER
Hernan Cattaneo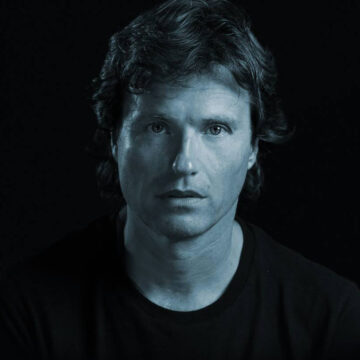 1) Track of the year?
Sebastien Leger – Still Unnamed
2) The one memory from 2018 that you won't forget?
We did this symphonic show in Argentina called 'Connected' with a 50 pieces orchestra at one of the most incredible opera houses in the world : The Teatro Colon. Definetely the highlight of the year and one of the biggest of my career.
3) Standout performer live or behind the decks?
Many great ones, but Âme been constantly great
4) One artist you'll be watching in 2019?
Too many! Mariano Mellino is the one in Argentina
Victor Ruiz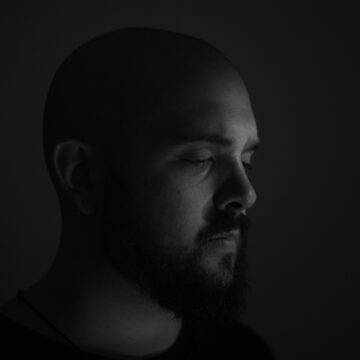 1) Track of the year?
Thomas Schumacher – 'The Unseen'
This track gives me goosebumps still today, and every time I play it – I loose it with the crowd! Such a masterpiece.
2) The one memory from 2018 that you won't forget?
The moment I was holding my german artist visa in my hands and realising Berlin is my new home. I can still feel the joy right now!
3) Standout performer live or behind the decks?
Stephan Bodzin. He's such a legend. I've seen him perform so many times. His 4 hours Live show at ADE was remarkable.
4) One artist you'll be watching in 2019?
Any Mello. She'll definitely surprise a lot of people. Pure talent!
Matthew Dekay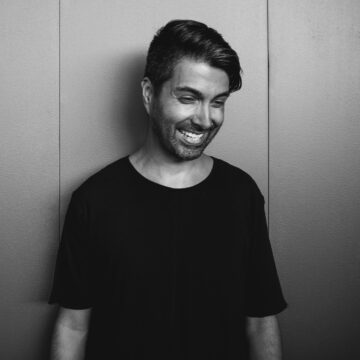 1) Track of the year?
S.A.M – Money Blues – Delaphine
2) The one memory from 2018 that you won't forget?
This year we did our first party with a group of friends, Noha, S.A.M, Per Hammer, Mikkel Ulriksen, and Kennedy Smith called Anonymous Souls at Hoppetosse in Berlin. It was such a wonderful energy throughout the night that I haven't felt in a long time! A celebration of friendship and a night to remember.
3) Standout performer live or behind the decks?
It's not a secret that I love Bob Moses. Not only are they my close friends but I am also a fan. Jimmy and I have a long history and to see his progression as a performer is just humbling. I'm so proud of both the guys!
4) One artist you'll be watching in 2019?
Noha is an unique artist that I have been following for a few years now. He's very refreshing and his new upcoming music just gets better and better. He keeps on surprising and I think he is only just starting to scratch the surface of his great potential.
Eelke Kleijn
1) Track of the year?
For me personally that is Underwater by Rüfüs Du Sol. It's such an amazing track, in the Adam Port remix but also in the original dub version.
2) The one memory from 2018 that you won't forget?
My first night at Burning Man. I was playing right after the Franchise Freedom drone show for which I wrote parts of the music. Spending your first night on Burning Man playing for a huge crowd on the Mayan Warrior is something I'll remember for a really long time.
3) Standout performer live or behind the decks?
I saw Sven Väth earlier this year at Pitch Festival in Melbourne. It was great to see the energy he still brings to the stage, and his track selection was fantastic. I don't usually like the really hard stuff, but Sven manages to play it in such a way that it just works.
4) One artist you'll be watching in 2018?
Kasper Koman has been doing some fantastic stuff lately. I'm looking forward to his music in 2019!
John Monkman
1) Track of the year?
Ross From Friends – High Energy
2) The one memory from 2018 that you won't forget?
Playing the DoLab StAge at Coachella, awesome vibe.
3) Standout performer live or behind the decks?
Nils Frahm
4) One artist you'll be watching in 2019?
Bebetta
Anja Schneider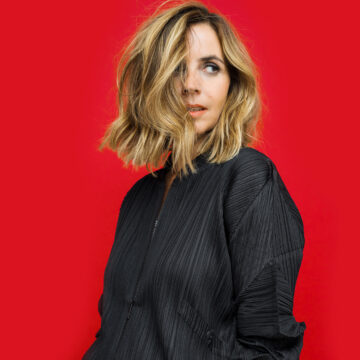 1) Track of the year?
DJ Koze – "Pick Up" without a doubt! I have been one of his biggest fans for years and he never disappoints. This track has such a good flow, and its something which can and has been played by so many DJs no matter what genre. Its all about that 'Music No Genres" (Cr to Catz N' Dogz)
2) The one memory from 2018 that you won't forget?
I feel very happy that 2018 was the year of the woman. It has been a fantastic year where so many young talented females have broken through and showed their skills. Of course, for my personal memories – that would have to be by amazing b2b with Cassy this year, or the one with Magdalena, both were so much fun.
3) Standout performer live or behind the decks?
Oh, there are so many, but I had the chance to see St.Germain for the first time and I was left speechless! So much soul and funk with a lot of feeling. I loved every second. One big name still left on my wish list is Mr.G – believe it or not, I have never seen him live, and only his videos online. So ask me the same question again next year and we'll see if I have managed to check him off the list!
4) One artist you'll be watching in 2019?
Of course, it has to be Billy Turner. He has released this month on my label Sous Music, and he is one of the nicest, talented, creative young minds I have met in a long time. He has a really special style which is not easy to find. I am very proud to be able to work with him and cant wait to see what he is going to produce in 2019. I wanted to also mention Mella Dee – I am a huge fan and he is one of the artists who really surprised me this year with his enormously interesting output. He really rung a bell with his energy.
Budakid
1) Track of the year?
&Me – In Your Eyes is a beauty. Played it often and it creates always a very energetic and peaceful atmosphere.
2) The one memory from 2018 that you won't forget?
uhh… playing on the Great wall of China was a lifetime experience. A memory for life I would say.
3) Standout performer live or behind the decks?
I was very surprised by Sebastian Leger – a wizard behind the decks. He creates mixes and transitions that reminds me of his productions.
4) One artist you'll be watching in 2019?
"Cornucopia" is always very on point and groovy. Looking forward to what he will bring in 2019.
Innellea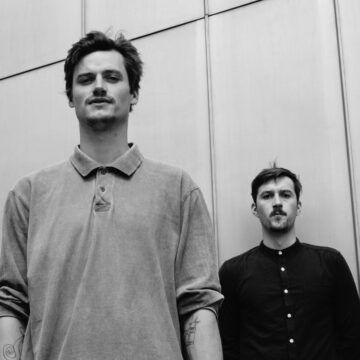 1) Track of the year?
Stones & Bones – Masambe (Santiago Garcia Remix)
2) The one memory from 2018 that you won't forget?
Playing our real live set debut at the amazing Fusion-Festival during the sunset. The huge floor was decorated as an old flagship and black seagulls were flying over the crowds' heads.
3) Standout performer live or behind the decks?
Tim Engelhardt always delivers an outstanding selection of his own music!
4) One artist you'll be watching in 2019?
Ivory is definitely one of our faves who is working his way up now. His sound is for sure remarkable and sounds promising to us as he has his own style. Make sure to keep an eye on him as well.
DJ W!ld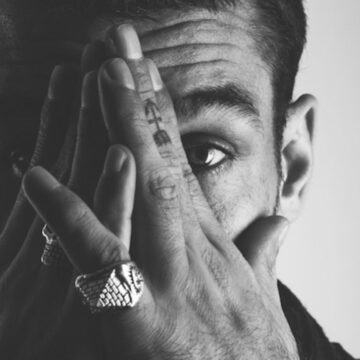 1) Track of the year?
Data 17 – 'Slow Blow'. I've released this artist already on my label Dailycid, which is how I discovered his music. I've been rocking the dance floors with this track all year.
2) The one memory from 2018 that you won't forget?
My trip to Ecuador was I think one of my best trips this year. The 3 parties were all incredible, with Lost Beach Club and Groove Hunters. Also really long sets, after-parties, great food and a chance to see the whales. Magical!
3) Standout performer live or behind the decks?
Steve O'Sullivan aka Bluetrain is the standout live performer for me. He did a bomb live set at our Dailycid showcase for ADE 2018, which was actually selected as one of the highlights of ADE 2018.
4) One artist you'll be watching in 2019?
Lost Act is the artist you need to watch next year. A really good producer and DJ from Russia that is already part of the Dailycid family and has been releasing and played for our parties for a while now. Watch out!
PART 2 – INDUSTRY INSIDERS
Mitch Alexander – Founder at microCastle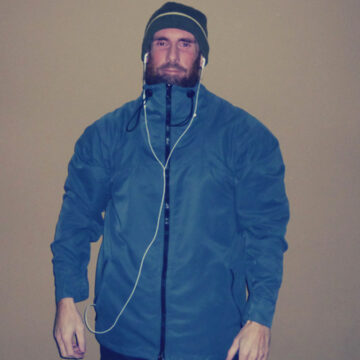 1) Trend of the year?
I think I have a bad connotation with the word 'trend' but that might be true of everyone though?! Musically, for me the fusion of electro and techno has been sounding great this year, along with indie dance, new wave/80's retro and electronica. You're hearing more vocals of late as well which is cool, this will continue on into 2019 no doubt.
Boutique record labels, the more artistic and selective imprints are definitely getting more love this year which is awesome. Putting time and care into properly promoting a release and your artists should always be of the utmost importance, but it is becoming even more meaningful as this volume wave continues. Boutique labels are generally more proficient in doing this and it's made them an even more attractive landing spot for a lot of artists this year.
2) Your Breakout artist next year?
It's a tough one, there are varying levels or degrees of 'breaking out' I suppose so it really depends on what that means to you but I hope to see the rise of Innellea continue, they are a unique act with fresh ideas and distinctive design. More live gigs would be a great thing for them I think. Same goes for Terr, she's making fresh sounding music as well so I would love to see her continue to rise (and I do love Fantastic Planet). Closer to home, I expect GROJ to have a big year, he's sitting on some powerful music and has a rare combination of talents which sets him apart from most.
3) Best young label?
There are many that I'm looking forward to following, Blue Shadow out of Tel Aviv and Isolate out of Istanbul are two of them.
4) To make it in music in 2019, you must…
Do something truly exceptional, obvious perhaps and also easier said than done but there is a lot of homogeneous sounding music out there and you've really got to set yourself apart from that. You've got to create something so fresh and inspiring that it just can't be ignored or get lost in an endless wave of music each week. Creating your own identity has never been more important, as a producer, DJ or otherwise; and always leave people wanting more.
Follow your heart, I truly believe that if you are passionate about your craft and put everything you have into it, success will find its way to you. It's when you do things with less than pure motives that your course can get confused. Be confident in your abilities but always be humble, it's a welcoming quality when you know it's for real.
And although I hate to say this, you've got to network well, or it certainly helps. A magic track at the right time can change everything but having friends in the right places always helps get your music heard, played and signed by your desired destinations.
Carlene McDavid – Senior Publicist at LCPR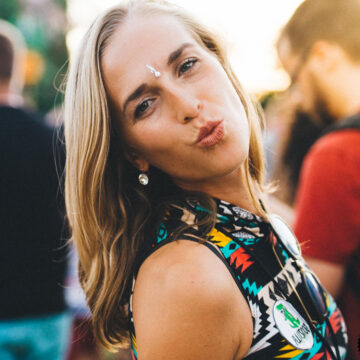 1) Trend of the year?
Balance. 2018 was all about re-evaluating where my energy was going. In this industry, it's very important to maintain balance. Balance across your work, social and personal life. If you don't make a conscious effort to instil balance, you'll run yourself into the ground & you'll end up turning against the things you once loved. I had many conversations with people in the industry who felt the same — artists, promoters, club owners etc. This theme has translated into the production of festivals, conferences and one-off events. We're seeing events that are much more well-rounded. It's not unusual to have music festivals that are also offering workshops, reiki treatments, yoga classes and much more! Recently, Amsterdam Dance Event even launched their 'ADE Health Club'. So, collectively, there seems to be a lot more chatter about balance and mindfulness. I hope these conversations continue into 2019…
2) Your Breakout artist next year?
Well I'll always have a special love for my boys, Kian & Mazi of Nature of Music. Both of them launched their solo projects this past year: Mazi under 'Alfa State' and Kian under 'Kian'. Whether it's together as Nature of Music, or on their own — to me, they represent true artistry. They are honest musicians with a natural ear for sound. And they are in this industry for their sole love of music. So I would say, continue to keep an eye on Kian & Alfa State throughout 2019. You won't be disappointed!
3) Best young label?
I've always admired what my friends at the Toronto-based All Black Records are doing. They are still a relatively new label, in the midst of building their profile. But they've been keeping it fresh since the beginning. They have a great knack for keeping their ear to the ground, tapping into new talent from overseas. And they've always stayed true to their sound, despite whatever trends may be taking hold around them. Not to mention that album art work 😉 They recently put out their annual 'Various Artists' compilation titled Europa, which gives listeners a nice taste of what the label is all about. It's rooted in that minimal, groovy tech house sound. My personal favourite is "Space Beyond" by Berlin's SY. Niiiice…
4) Fill in the blank: To make it in music in 2019, you must…
Hmmm. Well, deep down I think you must be passionate, genuine and hardworking. If you're driven by passion, anything is possible. If you are genuine, it will radiate and people will feel you. And if you're hardworking, the world will give back to you. On the flip side, it also seems that [unfortunately] you must be good at social media. We see it all the time — people capitalizing on the social media world to earn their name to fame. However, I don't think there's much longevity in that. It might work at first, but in the end you need to have the passion, be genuine and work hard. Not only will you "make it in music", but more importantly – you'll make it in life!
Joel Smye – Co-Owner of Coda, Partner of Electric Island and Vujaday Festival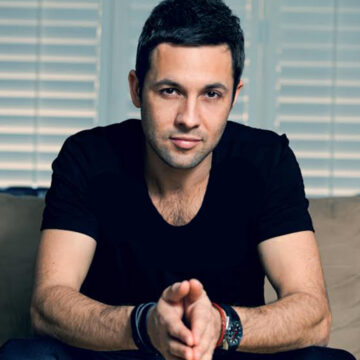 1) Trend of the year?
Genre defiance. Leading in to 2018 we've seen a lot of division within the scene. House artists sticking with house artists, techno with techno and so on. This definitely seems to be the year where it all breaks down. I think it starts with some of the top artists mixing up their own party brand line-ups. They're showcasing good music, without concern for how it reflects on their own music. It's great for festivals or artist brands or any promoter for that matter to showcase their range in taste. It trickles down quickly, urging fans to explore beyond the 'mainstage' acts. It's the way 'rave' used to be, often having House, Dnb & Techno under one roof. With so many sub-genres now, it's great to see them feeding & learning from each other rather than trying to prove one style is superior to another. I see it more so in Europe right now but it's happening in North America as well – we're always about 5 years behind :/
2) Your Breakout artist next year?
It's tough to define what a 'breakout artist' means exactly, but I'll go with Lady Blacktronika. Not new to the dance scene, but I'd love to see her get to that next level this year and she's got the arsenal to do it. Her releases have been outstanding since the beginning, but this year she's getting the exposure she deserves. Her music again is a genre defying, rooted in house, but always blending elements of techno, soul, deep & electronica. It's classic dance music but at the same time very 'right now'. She has a great ep out now on Nervous and another on her own label Sound Kemystry… but definitely dig through the full catalog – it's quality top to bottom.
3) Best young label?
I'll go with NAFF. A Canadian label with just a few releases so far but the future is bright and ready for this. Very eclectic deep and lefty house with an overall spacey vibe. Great start.
4) Fill in the blank: To make it in music in 2019, you must…
Get out of the house! Whether its supporting local events and clubs or traveling to festivals small or large, you need to get out there. Be present and get to know your peers. There are a lot of eager ears constantly looking for new artists to collaborate with and share resources. Staying in the bedroom or basement won't cut it. Showcase yourself as much as possible at shows and hang around until to you find the angle in you're looking for. The industry can be cliquey or completely welcoming. You just need to get out and navigate it!
Christina Hernandez – Managing Editor at Dancing Astronaut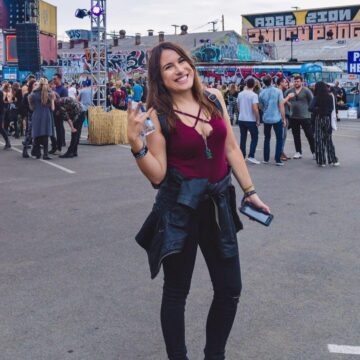 1) Trend of the year?
As one who grew up on, and still loves trance, I love that it's become a bit of a trend to throw classics into house & techno sets, and/or remix them (ie, Solomun remixing "Age Of Love," Tale of Us remixing "Cafe Del Mar," etc)
2) Your Breakout artist next year?
My breakout pick for next year is Rinzen – he's been swiftly rising, and I think next year is gonna see even more explosion!
3) Best young label?
JOOF Aura – the new progressive sublabel of JOOF Recordings. There is some GOLD on that label; I highly recommend it for any fans of proper progressive.
4) Fill in the blank: To make it in music in 2019, you must…
Be original, work hard for the sake of what you love, and build a strong support network that will lift you up as you rise.
Valdano Terzic – No Place Like Agency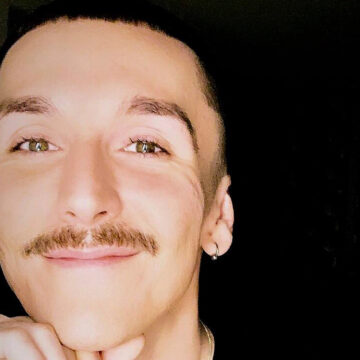 1) Trend of the year?
2018 was truly the year for label showcases. Lee's All Day I Dream, Above & Beyond's Anjunadeep, Behrouz's Do Not Sit, and Tale of Us's Afterlife among others created a platform to effectively represent their brand and expose large audiences around the world to artists releasing music through their label. Labels supporting their artists and helping them grow their own brand is essential because these artists are the backbone of what we do. We need them to be able to stand on their own and support themselves financially. Music royalties do not cut it these days, especially with more underground genres. Artists depend on touring for income. Label showcases addressing this matter while providing an authentic experience for fans is a trend I hope continues, and I hope fans continue to support the labels that support their artists.
2) Your Breakout artist next year?
Without a doubt this will be Newman. Arguably the best song in the genre this year, "Breath of the Souls" took #1 on Beatport's Deep House Top 100 for ten consecutive weeks. With his upcoming releases he's coming back stronger than ever. Expect new material on Lee's All Day I Dream, Tale & Tone, and the master chef's new label I can't even mention quite yet! Everyone is in for a treat!
3) Best young label?
David Hohme's Where the Heart Is label has to be my pick. There's something to be said about David's ability to select the songs he releases not only on the label, but most importantly in his mixes/sets. Anyone who has had the pleasure of seeing him live knows what I'm talking about. Take a listen to the "Where My Heart Is, Vol 1" Spotify album and you'll see just how defined his taste is from start to finish. Especially take the time to appreciate "The Truth" from Dio S on that album; that beat drop gives me goosebumps every time.
4) Fill in the blank: To make it in music in 2019, you must…
Be nice and answer your emails. I'll leave it at that. I wish you all a successful year!
Emma Chambers – Founder at So Dark Its Light PR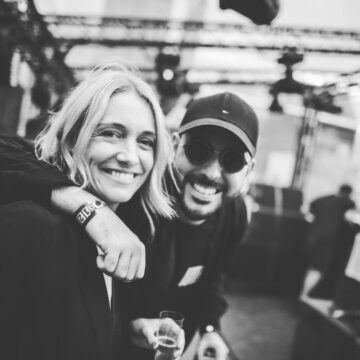 1) Trend of the year?
I think last year I said electronica was making a come back, and I think this year it has been bigger than ever. EBM productions seem to be popular right now and will continue into 2019, some from established artists under new alias's or collab projects. I love it and hope it stays. Tons of artists also seem to be working on live performances or projects, so maybe thats a sign of the next trend going into 2019…..hardware and live set up focused.
2) Your Breakout artist next year?
Orbe – I love all his productions on Ellum. He has a wide spectrum of sounds, from ambient to techno, but I love his more electronica, break beat stuff. Go check him out.
3) Best young label?
I am biased, but for me its Clash Lion. Starting out with a Maetrik EP, they have only gone from strength to strength with each release. They have some really different, edgy releases which might not suit every DJs set – but thats what I like about them. The release music they love, and not what fits. They have managed to bring some brand new amazing talent to to the charts too.
4) Fill in the blank: To make it in music in 2019, you must….
Be true to yourself, be a nice person, work hard – like you've never worked before and keep your head down. There is a lot to get distracted with, so don't let it get to you. You might want to give up at times when it gets rough and seems impossible, but don't give up just yet!