20 June 2019
There are many different ways to run a record label – artistic vision and musical direction are malleable pillars when developing a label's role in the modern music industry. XYZ was founded, first and foremost, as an outlet for providing full creative control to the incredible personalities we had come to know throughout the years. Instead of placing priority on the genre, vibe, or cohesiveness of the music itself, we choose to aim the spotlight and focus on the producers themselves. While there is a wealth of talented musicians across the spectrum today, we feel that certain artists bring a unique edge to their careers, something special, both in and out of the studio. These driven, innovative, and quirky artists were the motivation for launching XYZ.
Paul Nolan is the perfect example on an XYZ artist. With a lengthy career based in audio engineering, sound design, and education, Paul has been the right-hand man to some of dance music's titans. He's also been a constant on the DJ circuit, with gigs across the UK, US, and Australia, all while heading his own label – Chapter 24 Records. Needless to say, deeming Paul Nolan 'well-rounded' is quite an understatement.
We're ecstatic about welcoming Paul Nolan to the XYZ family with his 'The Becoming' EP. We sat down for a long chat, and were incredibly appreciative of his openness and insight into his career in dance music. His wealth of knowledge, experience, and advice are important to hear for both up-and-comers and long-time artists alike.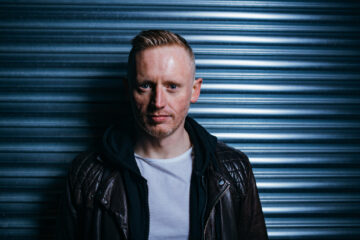 WWD – Lets start with a topic we both feel is crucial to spread awareness about – mental health. As somebody who has sustained a lengthy career in a testy industry on health, which practices have maintained your emotional well being over the years?
PN – The main thing I've always maintained is I don't take recreational drugs of any kind, as I have no idea what they've been made with. I also have never been a big drinker of alcohol, due to falling incredibly ill with Hepatitis A as a child, thanks to a contaminated water supply in my primary school. Therefore I have always been incredibly aware of what I'm putting in my body. All of this, combined with not wanting to introduce an external third party into my relationship with the music I love, were the driving factors behind that decision.
Even with that choice in place, it's been very difficult and I've not always succeeded in maintaining my mental and emotional well being, in truth. I've had my meltdowns – my breakdowns, and thankfully, breakthroughs over the years. The long nights, sleep deprivation, the strange situations you end up in, the fake friends, the pressure to perform, and the need for external validation the scene creates is a perfect breeding ground for all sorts of health issues to arise, even without adding drugs and alcohol into the mix.
These days, I have a daily routine that includes hot yoga, cold showers, daily meditation, a good diet, and above all else, listening to what my body and mind need and making that my top priority.
WWD – You have also had a positive impact on the mental health of others – tell us about your work as a sound therapist.
PN – I hope I have had a positive impact on the mental health of others. All I've ever wanted to do is share my abilities with the world and hopefully make it even a little better. I qualified as a Sound Therapist in 2017, and it's been a beautiful journey of adding another layer to my knowledge as an Audio Engineer, Sound Designer and Artist. I've been able to help people in a much deeper way armed with this knowledge of how sound frequencies work therapeutically with the body and mind to induce the body's own healing capacities, and it's had major ramifications on how I perform in the DJ Booth, and the music I make.
I'm happy to say that I'll soon be expanding the positive impact in this space, with a new venture called I Am Sound. More details will be announced soon!
WWD – Psychedelic drugs have always had an influence, in some form or another, on the music industry. Psilocybin and MDMA have recently seen a medical rebirth as a form of therapy. Can you share your experiences with plant medicines and your views on how they can help to create a healthier industry?
PN – Plant Medicines helped me save my own life. I don't say this lightly. I was at such a low ebb late in 2016 – I was living in LA, and on social media it looked like I was living the dream – nice apartment, working with legends in the studio such as Sasha, and DJing to big crowds at clubs like Exchange.
Internally, however, I was absolutely rotting – carrying pain and unresolved trauma from childhood, and past relationships. I derived my entire sense of self worth through the achievement of my goals, and was completely absent in terms of my own self acceptance, self love and being truly 'there' for myself. I was a Deadbeat Dad to my own inner child, and it resulted in the kind of burnout that so many in our industry succumb to – adrenal fatigue, exhaustion, and utter burnout in every context, especially spiritually.
I didn't actually recover from it.
What I did do is hit the hard reset, and that's where my first experience with Ayahuasca comes into it – still to this day the single most intense, terrifying and liberating experience of my life. It helped me break through that pain and trauma, and showed my coping and defence mechanisms in an entirely new light. Most importantly, it helped me to learn how to fully accept myself for who I am at my core, and to truly become a father to my own inner child.
WWD – How do you define self actualisation?
PN – Stripping away your trauma, and the programming it left you with, until you hit the core of who you really are. Everything that is left after you've peeled all of those layers of the onion away, is you, in truth.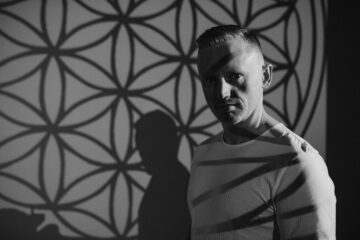 WWD – You've been self-described as a 'Pescatarian Yoga Nerd' several times before – tell us a bit more about your exercise and diet routines.
PN – haha! That's a ridiculous self description lifted from my social media accounts 'Pescetarian Yoga Nerd with a penchant for Techno'! It speaks to what I was saying initially – I've always been conscious of what I've been putting in my body, more in recent years than ever. I'm actually more of a 'flexitarian' right now, to use a hipster phrase, and I'm occasionally carnivorous again after a 7 year journey through various styles of eating. I'm still 90% plant based, and practically dairy free, but more than anything I listen to my body more than ever and it knows very well what it needs
As far as exercise goes, I'm all about the hot yoga – I've been a devotee of various styles for the last 6 years. Started with Bikram, then progressed through Fierce Grace, Vinyasa Flows and I just did a powerful 90min Yin class this morning. That, combined with cycling, running, and occasional HIIT training (also in the hot yoga room!) is my daily fix of movement. I also love martial arts and fell in love with Brazilian Jiu Jitsu last year, and I'm looking forward to getting back to rolling later in the year.
WWD – How has your commitment to maintaining a steady health flow outside of music influenced your creative direction in the studio?
PN – It's made me the best version of myself, and therefore it means I write better music. Part of my purpose is to really dismantle the myth of 'the wounded genius' – the archetypes of Hendrix, Amy Winehouse, etc, that promotes mental illness as some sort of inspiration. It's such fucking bullshit, and not healthy in any way. I read an amazing quote on this the other day about how 'trauma can be presented as culture', and I do believe our fetishing of mental health problems as an appropriate breeding ground for creative inspiration is deeply unhealthy.
I write my best music when I've had enough sleep, drank enough water, meditated, eaten well, and looked after myself. I often imagine what the likes of Hendrix and Winehouse would've been capable of if they were given the help they needed, and be supported to the previously aforementioned self actualisation.
WWD – Tell us about your work in musical education and mentorship. What's the drive behind your brand 'Make Your Transition'?
PN – MYT was set tup up to guide people how to make the best music they can, be the artist they've always known they could be, and to move into making a living from their passion. It evolved from the old 'Paul Nolan Sound' brand, in that it's allowing space for expansion and bringing other voices onto the platform. I'm all about helping people, and I've taught Music Production & Audio Engineering for more than a decade now.
To do that in service of people discovering themselves and becoming the best artist they can be, is deeply rewarding, and is a life's work for me. It also now allows me to merge my passion for creativity with personal development and mental health awareness, as I can help prepare the next generation of talent for the realities of the industry they aspire to step into.
WWD – How are you making your teachings welcoming and accessible for young producers?
PN – I travel the world doing Masterclasses at events such as DanceFair in The Netherlands, and also put up weekly free content on the MYT YouTube Channel. There's also an expanding range of online courses that MYT also offers via the website – http://transition.studio
WWD – We heard rave reviews about your Masterclass in production at the recent Relevance Festival in Copenhagen. Have you ever hesitated to share your studio secrets with the masses?
PN – I've never hesitated once. I realised when at audio college a decade or so ago that knowledge has no owner. I didn't create all of this understanding alone, and I believe that knowledge is to be shared, not hoarded. Besides, every individual will apply the knowledge in different ways, adding to the rich tapestry of music being created that can touch people. It's one of the deepest ways I can serve humanity.
WWD – How are conferences like ADE and IMS changing the modern scene through their commitment to education, awareness, and conversation?
PN – They're doing an amazing job. IMS honestly completely changed my life in the last decade. I have made some of my best friends, not to mention developed some of the most important industry relationships through that event. It's unwavering commitment to have the difficult talks, to do the work necessary to support and grow the industry, is incredible. ADE does the exact same thing in a slightly different way – it still blows my mind that our genre takes over an entire city for a whole week once a year, and we can show the beautiful positive side of this music to new people over and over again.
WWD – Given your dedication to making a positive impact on the dance music scene, what do you feel is the cultural significance and power of electronic music?
PN – Dance Music has the power to truly change the world. It already has, right from its inception. It's clearly had a deep and far reaching influence on UK culture, and more recently embedded itself into the US psyche. It an enormous agent for positivity, unity, tolerance, change and togetherness. When you consider just how fucked up and divided the world is becoming right now, you start to understand that dance music can, is and will be a huge part of the solution. It's incumbent on us all working in the industry to realise that, and to encourage the beauty of human connection through art.
This music gives us the opportunity to heal together en masse. It's actually a deeply tribal, almost shamanic practice, and thankfully there's a number of artists who are now realising the true transformative nature of electronic music
WWD – You've called Liverpool, your hometown, the 'Berlin of England.' How has Liverpool, and the British scene in general, shaped your growth in music?
PN – It's been massive and continues to be. The sheer level of talent that has emerged in this city in recent years is insane. The new generation, with the likes of Bontan, Lauren Lo Sung, John Heckle and Camelphat to name a few, are proof positive of the passion for this music that is only growing. Credit is due to the current custodians of the scene, such as Yousef with almost everything he does, how he supports emerging talent, and of course with the legacy of Circus and the events he throws in the city. Then there's the incredible influence of local legends like Steve Parry, a Progressive House Icon in his own right, who gave me my first DJ gig many many years ago at his night Alderaan. In more recent times, it's been an amazing experience supporting him in helping him with his productions, resulting in releases on Bedrock and his label Selador to name just a couple.
Cream was my education, my initiation if you will, and my introduction to many of the legendary figures I now call friends, such as Lee Burridge, Sasha and John Digweed.
WWD – We've seen numerous club closings throughout England and beyond. With Brexit looming, what can you tell us about the current challenges to club and dance scene in the UK?
PN – The challenge is to just stay alive at the moment. It's tragic what's happening in the UK. No large scale public space seems immune from speculation, and half of all nightclubs have closed in the last decade. We've lost the foundation of the scene, the venue that could hold events on a consistent basis. That's partly down to people choosing the bigger festival experience, but also down to a lack of support for the culture. Our society here in the UK still seems to reject dance culture on some level, and the powers that be still seem to make dance music events and venues the easy targets. There's hardly any support, but there are positive steps being taken – Sacha Lord for example is doing incredible work as Manchester's 'Night Tsar' and this type of thing, that happens routinely in cities like Amsterdam, will need to happen across the country if our music is to continue to have a healthy following into the future.
WWD – How do you see drug policy reform playing a role in creating a more sustainable and healthy community?
PN – For me it's absolutely essential. I know this might seem a bit rich for me considering I've just admitted that I have never taken drugs. I have plenty of friends who have, who still do, and the simple fact is that it's an inherent part of human nature to attempt to change the channel in terms of its own consciousness. I believe people have the sovereign right to safely explore their own states of mind as long as they aren't endangering anyone, and especially for self inquiry.
It's something humanity has been fascinated with since the dawn of time. It is frankly absurd that both perspectives and policy on drugs in the UK hasn't moved on much since the 1980's. We have an incredibly skewed situation, where certain areas are allowed to test pills at venues, and others (I'm looking at you London) cannot without fear of closure.
Ultimately, decriminalisation, reclassification and regulation of certain stimulants is inevitable, and indeed necessary. A healthy community has the ability to choose it's own experience consciously, and nobody should ever have to ingest a compound with the intention of opening themselves to new experiences, and have to worry about whether or not it's going to kill them. That's a ridiculous, draconian, and frankly regressive state of affairs, and it must change.
WWD – For up-and-comer in today's industry, social media and marketing hold incredible importance in launching a career in music. What are your thoughts on technology's impact on the scene outside of music?
PN – It has a massive impact. The ability to be swept up in drama is huge, not to mention the distracting and borderline addictive properties of social media. You could be fooled for thinking your full time job as an artist is to post things online, rather than immersing yourself in art. I've always been of the point of view that social media is a tool, and like music, when used well, it can be used to positively impact people's lives.
However, there's very little of that on display, and understandably so as we are the first generation in human history to have to come to terms with these tools and how they impact and change us as conscious beings. For me, social media holds way too much power over us as individuals, and communities will be the way forward. I also think social media is a massive driver in the mental health situation we currently see. Information and ideas can spread like viruses, and that can have both positive and negative effects.
With I Am Sound, my partner Nat and I have made a commitment to build the platform away from any form of social media – if we were to do otherwise we would essentially be no better than Big Pharma – essentially selling you the cure through creating the disease.
With music it's the same. For me, nothing promotes you better as an artist than good music, and connecting with people powerfully through performing for them. There's no substitute.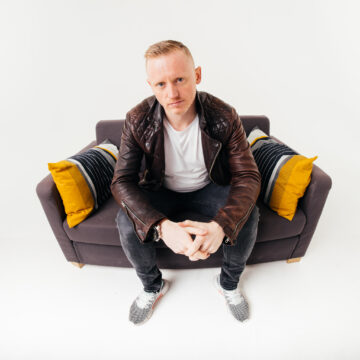 WWD – As one of the heads at Chapter 24 Records, where do you see smaller and artist-run labels fitting into the current landscape?
PN – They're only going to get more important. The landscape is very interesting, and I foresee a time where smaller and artist-run labels embrace new models of independent distribution, including subscription services, in return for exclusive promos, podcasts, event tickets and merchandise. The future is about to get very interesting in a number of ways.
WWD – At XYZ, we feel that artists and personalities should define the label as opposed to a certain sound, genre, or vibe. What is the creative direction behind Chapter 24?
PN – Chapter 24 is really a hive mind of Sam Pauli, Marcus Blacker and I. Our mission has always been to bring a deeper narrative meaning back to the music, and we've run the whole gamut of styles from techno to progressive, and more recently into deeper, more melodic, housey and tribal / african influences. What we pride ourselves on is that a track can be any of those things and still you can hear the DNA of the Chapter 24 ethos 'Stories In Sound' running through it. That plus an 'above and beyond' commitment to the visual language of the label, has added up to a wonderful run of influence and success since we started back in 2015
WWD – You've made a career out of flying under the radar. Through working with the likes of Sasha, The Martinez Brothers, and JunkieXL, you've cemented yourself as one of the industry's best engineers. Tell us about the process of working with such titans of dance music.
PN – I'm really there in service to them. I've always lived by the maxim 'If you're the smartest person in the room, you're in the wrong room' – I've always been committed to being around people know were more skilled, more experienced or had a different outlook to what I had.
The process has been so different with each of them. From working remotely and transatlantically via Skype and Dropbox, to tireless months grinding together in the studio, to the occasional last minute balls to the wall project you must deliver within 24 hours.
It's been so incredibly diverse, and I believe that's hugely contributed to my diverse skill set both technically but also humanistically
WWD – When did your mindset shift from providing guidance as an engineer to focusing on your own production project?
PN – It's been happening for a while. I've been feeling the need more and more to really honour myself, my own journey as an artist, and to integrate everything I've learnt over the years of helping serve others. I also realised that I'd lost my natural inclination as an artist due to my skills as an engineer – I became very good at being what the artist I was working with needed me to be – I could essentially internalise their sound, and what made them unique artistically, and could channel that to help them create their art.
When the influence of the artist is no longer there, it's tough, because you actually don't know what you like. You're too used to looking outside for context. So it's taken some time to get used to looking inside for my own artistic validation. It's an ongoing journey, and this new EP, as well as the other music I've released this year, is a big part in that journey.
WWD – What are your goals as you dive into your progressing your individual career?
PN – My intention is to impact positively as many people as possible with my music, performances and presence. My Sound Therapy training has meant that my writing process has changed, and essentially I now consider my tracks not only as somewhat autobiographical, but also therapeutic tools in their own right.
WWD – Tell us about Paul Nolan behind the decks – how do your djs sets relate and differ to your productions?
PN – I'm constantly trying to achieve a state of 'no mind' and nothing else does that better than when I perform for people in a DJ context. As I mentioned earlier, my Sound Therapy training has also had a massive impact on me as a DJ, where I perceive my performances as therapeutic sound journeys, designed to help people feel better walking off the dance floor than when they walked on it.
WWD – We're loving your 'The Becoming EP', and very proud to have you on XYZ. How does this project differ from your recent release with Bedrock?
PN – It absolutely a continuation of the themes explored in the 'Archetypes EP' on Bedrock. I'm not the type of artist that knows what they're writing about as they're creating a track – that realisation only happens afterward. I'm usually following a feeling, and pushing the musicality to expand on that feeling. It only dawned on me after these two tracks were finished that I was actually channeling the rush I felt at those peaks of self actualisation (The Becoming) and self transformation (Metamorph), that I experienced through my Plant Medicine journeys. In this way, both of these tracks are precious to me and represent incredibly important moments in my life.
WWD – What setting do you imagine these two tracks would best be enjoyed?
PN – These are definitely peak time numbers designed for maximum impact on the dancefloor.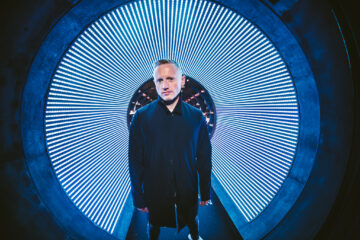 WWD – Do you have any exciting production or live projects you can let us know about – when can we expect the next installment of the Paul Nolan ascent?
PN – I've been working diligently behind the scenes for the last year with the incredible German sound system company d&b audiotechnik, specially with their Surround Sound system, called SoundScape www.dbsoundscape.com.
It's been exhilarating to say the least, to be on the bleeding edge of how electronic music can be presented as we move through the 21st Century. We've been so focused (and rightly so) in the last decade or so in providing novel visual experiences through production. Bigger and better lighting, video walls, pyro, smoke cannons, etc, and it's been a very necessary development.
However, it's always baffled me that sound systems seemed to have been left behind in that arms race somewhat, especially when you consider multichannel and surround systems have existed for many years in various forms It's been a dream of mine to develop an immersive sound experience for a crowd and really push the envelope, to really take this music and impact it can have on people to the next level. In the near future you can expect me to be performing both DJ and Live Shows on the SoundScape system.
This, plus my increased production output, and my work in Sound Therapy, means that all of the various strands of my creative life are starting to come together, merge and integrate. I've been in this business for over 20 years now, and yet as I talk to you right now, I feel like I'm just getting started.
See more of Paul's work in audio engineering and sound design here
Connect with Paul Nolan on Facebook, Instagram, Soundcloud, and Twitter
Buy The Becoming EP [XYZ]