11 June 2019
GROJ is an electronic musician, singer-songwriter and live act. Being one of few electronic musicians who perform live singing with a clubbing mood, his live show sets an impression on you. Expect warm melodic music, a direct style filled with personality and cutting edge beats. Early in his career EXCLAIM! and Noisey magazines showed great interest in his albums. Over the course of his releases GROJ opened up to more diverse creative possibilities. His rumbling rhythms and far-reaching dance floor anthems are perfect to build up tension on the dance floor. Sounds are subtly played out, yet crystal-clear and easy to recognize, especially as soon as you hear his signature voice! Coming from a family line of artists and craftsmen, he is an instinctive creator and his music has a true long-lasting impact on listeners. GROJ currently resides in Montreal and has interests also in music and cognitive science.
The Canadian artist made his microCastle debut in November of last year with 'Bunk Up'. Well received, the three track artist EP showcased the widescreen appeal of Kevin's studio repertoire. It's blend of youthful energy and melodic minimalism found favour with a wide array of the world's top tastemakers including Ame, Andhim, Dixon, HOSH, Guy J and Sasha. Now following his chart topping fryhide single 'SITH', GROJ returns to microCastle for the much anticipated 'Transmission'. For the occasion, the producer is sharing with us his top 5 studio tips for all of you producers out there. Have a good reading.
1) Learn Music.
If you don't know your basic theory, bite the bullet, take a night class for music theory twice a week and do your homework every day. You can learn in 3 months enough to understand 70% of how all the music is made out there. Just get serious about it and if intimidated don't be afraid to reach out to friends who know music theory well and can explain the tricky parts to you in a friendly way.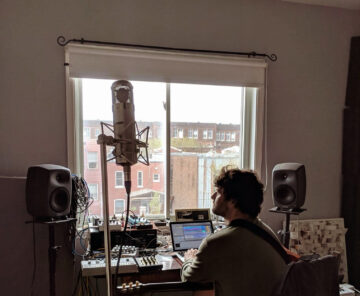 2) Don't apply the theory.
The theory isn't going to make you an overnight genius or give you talent. Keep making music the way you like it. Use the theory to troubleshoot and to know what the hell you actually made in the end. For example, in harmonic music you join one of two sides, you're either tonal or modal. In tonal music, there is right and wrong notes all the time. In modal there is no right or wrong really, but it doesn't feel like you are going anywhere, there is no home base, just different colours and textures. You need to know what you are doing so you can convey your message in the clearest possible way. You need to know that there are different camps, one is goal-driven and gives a sense of purpose while the other is more about different sonic colour/textures and is more is circular feeling.
3) Make a table of pitch to frequency mappings so know how to tune your sounds in key.
Be aware of the exact sample lengths and how they relate to tuning and sample rates. For example an A4 is 440hz, played at 44100 Hz per second which means one cycle (or revolution) is exactly 44100/440=100 samples. So take any audio recording snippet cut at 100 samples long and loop it for a while and you will hear an overall A4 note. It is good practice to think like that even on a very small scale with percussions and clicks. It's a way of tuning your sounds without resorting to EQing too much.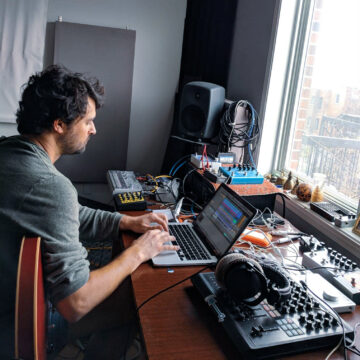 4) Be very selective with your sample banks.
Don't overload yourself and spend more time learning how to sculpt your sounds from a small selection of amazing samples. I only ever have about 100 kick sounds or hat sounds I work from. Apply a rule of replacing samples, if you add new ones, remove those you are tired of working with to avoid clutter and keep your flow inspired.
5) Make sure your kick is delivering.
If the kick isn't right in the track or not penetrating enough it could completely ruin the whole track. Treat your your kick like it is the foundations of your home. Work with both hardware and software, master both approaches.
BONUS TIP: do the complete opposite of what your normally do and see what happens.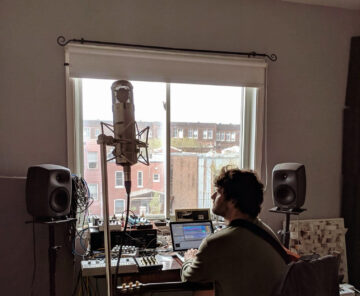 Follow : Groj