22 August 2019
Brazilian DJ Fabrizio Zerlini is bringing a new outlet for fans of true deep house to Miami. The premier party hosted the legendary Roy Davis Jr, and Ron Trent is next on the docket. A storied DJ himself, we caught up with Fabrizio to discuss his plans for the future.
WWD : Hello Fabrizio. Thanks for your time. In terms of music, what have you been up to lately?
Hello WWD – thank you for taking the time to chat with me. It is a pleasure to be featured on the site.
I was just finishing a very special mix for you guys. Lately my digging process has been very organic and what you will hear on this mix is what've I've come across when I am listening to music myself. Every 20-30 days I take the time to add the favorites to my collection and the result is the most deep and soulful house mix I've ever recorded. It is interesting to see how that came upon me in a natural way. Deep house has been growing on me for a few years and I am very happy where I am with my music selection today. My values and feelings are totally connected to the genre's culture which can be perceived through the messages that are all over the melodies and vocals. Deep house, to me, is all about love, authenticity, not buying into the hype, fighting for – and doing – what is right.
WWD : You are currently preparing for the second edition of Shifting Tones. What's the concept behind the event series?
Our idea is to bring back sounds that truly reflect the origins of house music, with a deep, soulful, jazzy and melodic approach that is also oriented to the dancefloor, after all, being on the dancefloor and enjoying the music is paramount.
With that said, you can presume that we won't be booking artists or playing genres that are trendy. We value music quality, not hype or popularity. We also want to have all our events in a environment that enables our guests and DJs to have a proper musical experience, meaning the right venue, a great soundsystem and artists that have a lifetime of devotion to music and are capable of taking you through a journey in long duration sets.
WWD : The first edition brought Roy Davis Jr and it was a full house. What can attendees expect in the second installment with Ron Trent?
When you have a legendary artist like Ron Trent in an intimate setting with a proper sound system and an open-minded crowd, you know that there will be no limitations to how he can express himself, so I believe we can expect a masterclass by the hands of one of Chicago house music greatest's. We also give a lot of attention to detail and we will further build on some of the elements of the venue, decoration etc.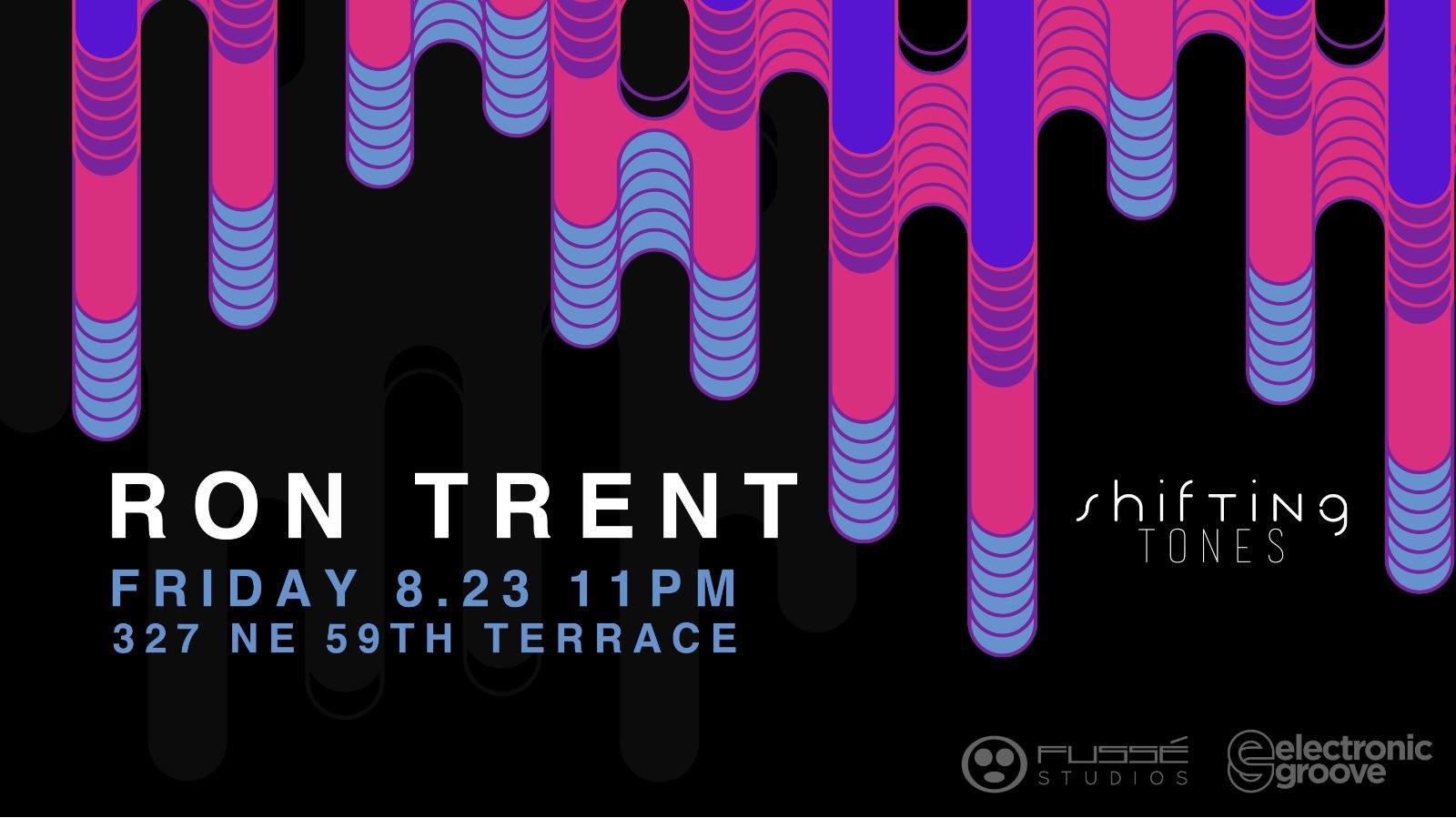 WWD : How does Shifting Tones fit with the Miami crowd?
It doesn't and that is exactly the reason why we decided to do it. We wanted to offer the crowd something other than progressive and tech-house. The first edition showed a lot of receptiveness and we are happy to see that we can create the demand for a different sound.
WWD : Can you tell us about any future plans for Shifting Tones? Maybe touring the US?
We really want to consolidate the Deep House movement here in Miami. There are many great names that we want to bring to the city for the first time and we also want to have a lager event every 3 months. We have great ideas in the pipeline but what matters the most for us is to keep doing our events with passion and respect for the crowd.
WWD : During the events you share the decks with fellow residents Atomyard and Miranda. How do you guys complement each other?
We are all in similar stages in our life in which we've developed our musical identities and have a clearly defined vision. The three of us are very passionate about music and take our events and careers seriously. We want to do things our way and by our standards, so working and playing together flow very naturally.
WWD : Related to your DJ sets, do you plan them meticulously? Or do you go move with the flow?
Planning is essential in any activity, but djing is about being creative, responding to the dancefloor and the context in which the night is unfolding, so you have to have a mix of both in order to deliver a great set.
WWD : Vinyl, Digital or both? And why?
The only thing that really matters is the music, period. I don't care how an artist performs as long as the music is great. Personally, I love vinyl as I started playing when that was the only media available back in the 00's, so I have an emotional connection to the format and the analogic sound that I still love to this date, but currently I play mostly digital for the convenience and flexibility.
WWD : What has been your favorite gig of the year so far?
Shifting Tones – nothing beats playing in your own city, to your closest friends in an atmosphere that you designed yourself.
Facebook Event for Shifting Tones with Ron Trent
Follow Fabrizio Zerlini on Soundcloud and Facebook