9 October 2019
With a slick touch that drives an original house music sound, Unders brings a level of musicality to the global dance scene which sounds like love, taste like plum schnapps, look like geometric clouds and is shaped like dreams. This sublime combination of elements has made Unders synonymous with quality and groove since his beginning, while the man behind the music is equally known as a passionate ambassador of the global dance community.
Despite having worked in the industry for more than a decade, it may have been Unders emotive tune 'Syria' which released him onto the global stage. Not only did it find a place on the Billboard top ten electronic tracks of 2016, it opened him to some of the most revered pockets of the electronic world. Letting loose on never ending club and festival stages that include Robot Heart at Burning Man, Fusion Festival in Germany, Awakenings in Amsterdam, Woomoon in Ibiza and a residency at Afrika Burn & Katerblau to name a few, he is never short on people or places to share his energy. When not being a musical wayfarer he's in the studio—releasing on labels such as Katermukke, SolSelectas, Sincopat and Underyourskin or on the remix tip with Stimming, Satori, Jonas Saalbach, Noraj Cue, Mira, Nico Stojan and Edu Imbernon. Or perhaps you might find him touring with Berlin-Belle, Britta Arnold. Whether planning their creative futures involving bus trips, mobile studios, remixes, releases, their own Happy Campers label and beyond, these kindred spirits are inhaling and exhaling each moment like the full moon does the tides.
At the end of his eight-day-a-week global roaming, he can be found in his home base of The Netherlands walking his beach-cats, Lazy and Noise, and finding new energy to take on his next adventure with his optimistic outlook on the universe. What is certain though, is that as Unders moves and unfolds with the times, so to does his persona as a modern musical renegade who, like a magician, can transform an average dancing jaunt into the stuff of dreamy legend.
We had the chance to chat with him about his label Happy Camper, music production, ADE shows and more!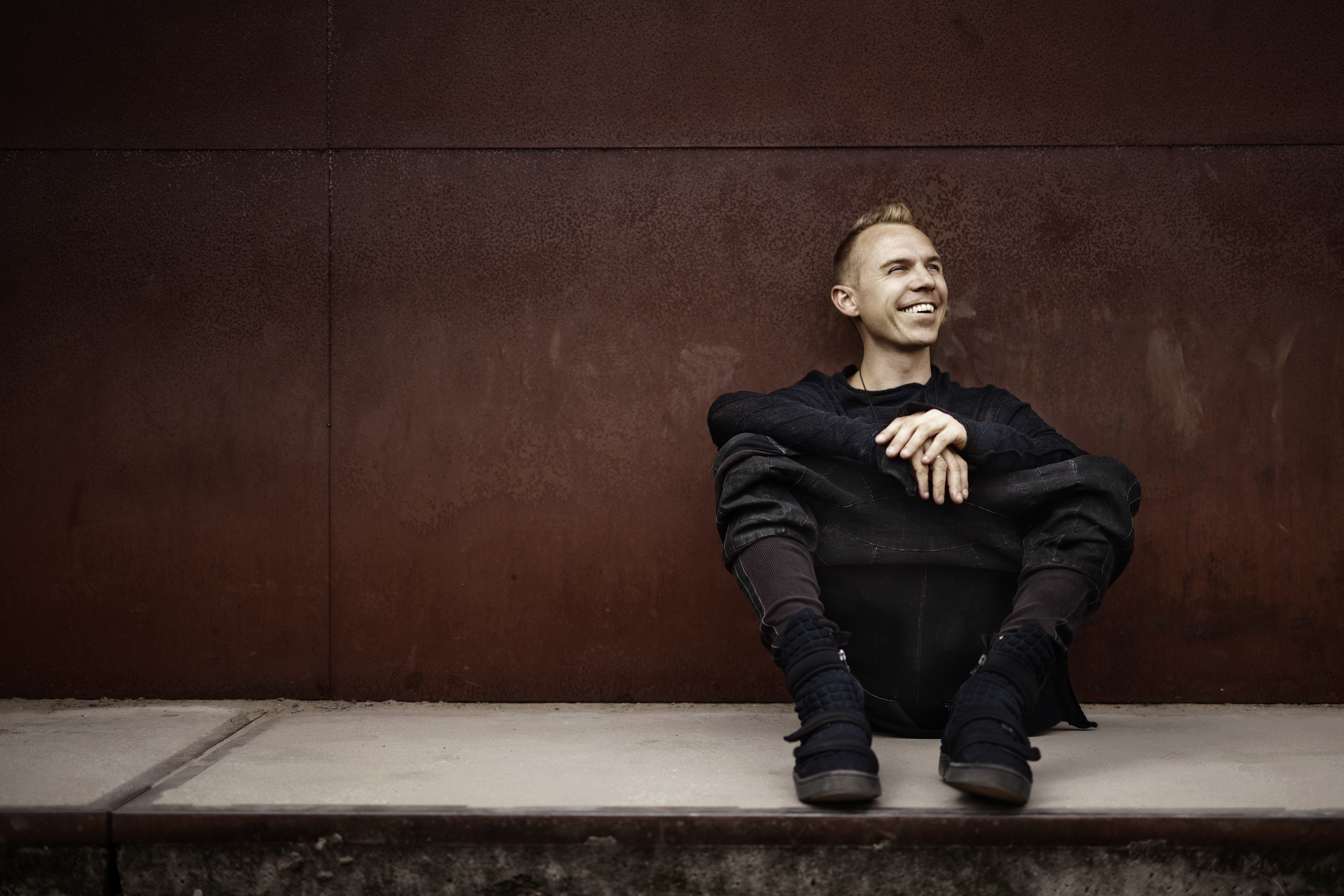 WWD: Hey Unders, many thanks for stopping by today!
Likewise <3

WWD: So, first off, give us an update about where you've been playing recently ?
Yaiks, where to begin. The past three months, I guess? I've had amazing shows from Garbicz Festival to Burning Man, Berlin, Istanbul, Budapest, New York City, Tel Aviv, Lebanon, Moscow, Marseille,  Zurich, Barcelona, Amsterdam,  Bodrum, Mykonos and this past weekend Lisbon for the first time 🙂

WWD: What does a regular 'day-in-the-life' look like for you ?
Depends if I'm home or travelling. When home I've been trying to add more structure to my life by disciplining myself to eat healthy, try to go to the gym and split email, work and computer related matters from music. Unfortunately failing on parts of this as I am working on a variety of amazing projects which require quite some investment and focus of my time. Luckily all moving in the right direction but time consuming.

WWD: Your label Happy Camper, which was co-founded with Britta Arnold and Noraj Cue, excelled this year with 3 great releases from Iorie, Haximum and Joep Mencke. Can you tell us who might be releasing on the label in future?
Yes, our next release is from an old Dutch friend and super happy camper named Mike Ravelli. 3 amazing tunes we've been playing out everywhere for the last 3 years and fine tuning along the way to get the sound where we all wanted it. The EP also features a characteristic Britta Arnold remix which clearly is the quirky, raw super groover that we love from her and a smooth remix by Pysh which is a steady roller.
After this is the album of our very own Noraj Cue. 12 amazing tracks which we have been testing for about a year now. This will be the 1st album we release, our first vinyl we put out and a masterpiece from start to finish.

WWD: Tell us the story behind the labels creation.
Britta and myself got sent so much cool music from friends and especially my friend Noraj Cue, whom Britta became very fond of as soon as they met and after the tons of new tracks he sent us on a monthly basis. Noticing how much of this music didn't have a home and how many of these producers became close friends, the idea started to boil. After that loads of brainstorms, chats, design options, A&R, Admin and an amazing journey of learning and inspiration came our way which became a wonderful journey.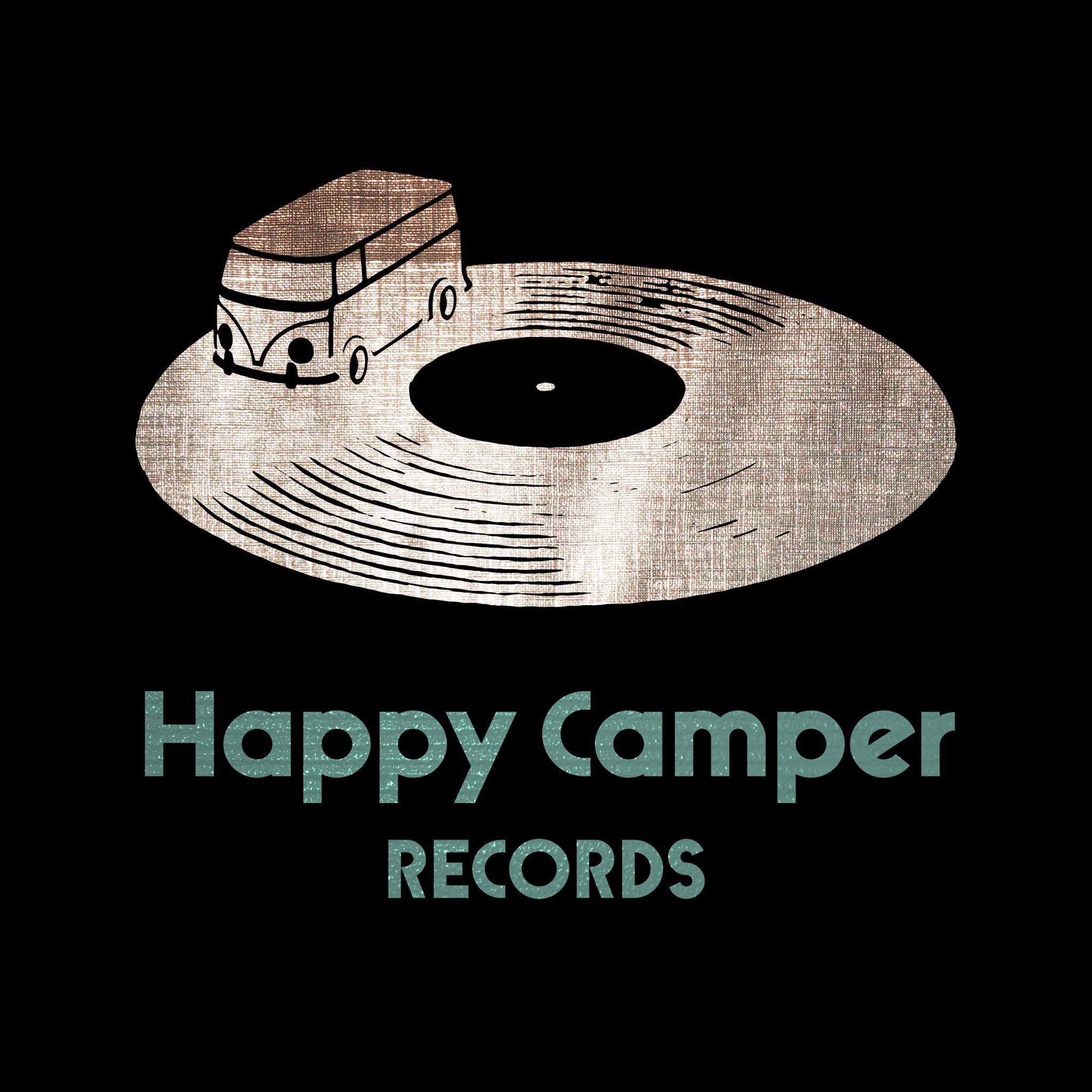 WWD: We hear you have a really special project coming up with Happy Camper. Can you tell us more about it ?
Artists are struggling to balance wellness, creative output, travel logistics, relationships and their own lives. Creatives struggle to produce quality output with limited budgets and higher expectations. Talk to any peer in the industry, you will hear their gratitude first and their complaint next. We are working on ideas that aim at creating a movement and enable artists to thrive when touring rather than barely surviving, discussing viable solutions that can elevate the artist's and ultimately the community's experience. More info will become available in 2020. For now we are deep in the research and development phase with the amazing team Britta and myself have acquired. More details very soon but it's very exciting.

WWD: Can we expect more new music from you in the near future?
Yes you can. Have had a crazy year of travels and finishing all the remixes that came out the past few months. Working on a few new things at the moment with the aim to make an EP for Happy Camper Records + a new remix for Desert Dwellers.

WWD: You've been in the electronic music scene for well over two decades now. What changes are evident in the industry due to the growth of the underground electronic music scene worldwide?
Well I started 23 years ago so quite a lot has changed. Obviously for me since its been about 3 years that I've been travelling this extensively. The entire world literally opened up for me which has been one big adventure. Since 2012, the electronic market has approximately doubled which is clearly visible in terms of economic growth. However it does not quantify the contribution the artists are making for the world by expanding consciousness, creating community and promoting well-being. This is a new change I've been experiencing first hand which I'm very passionate about.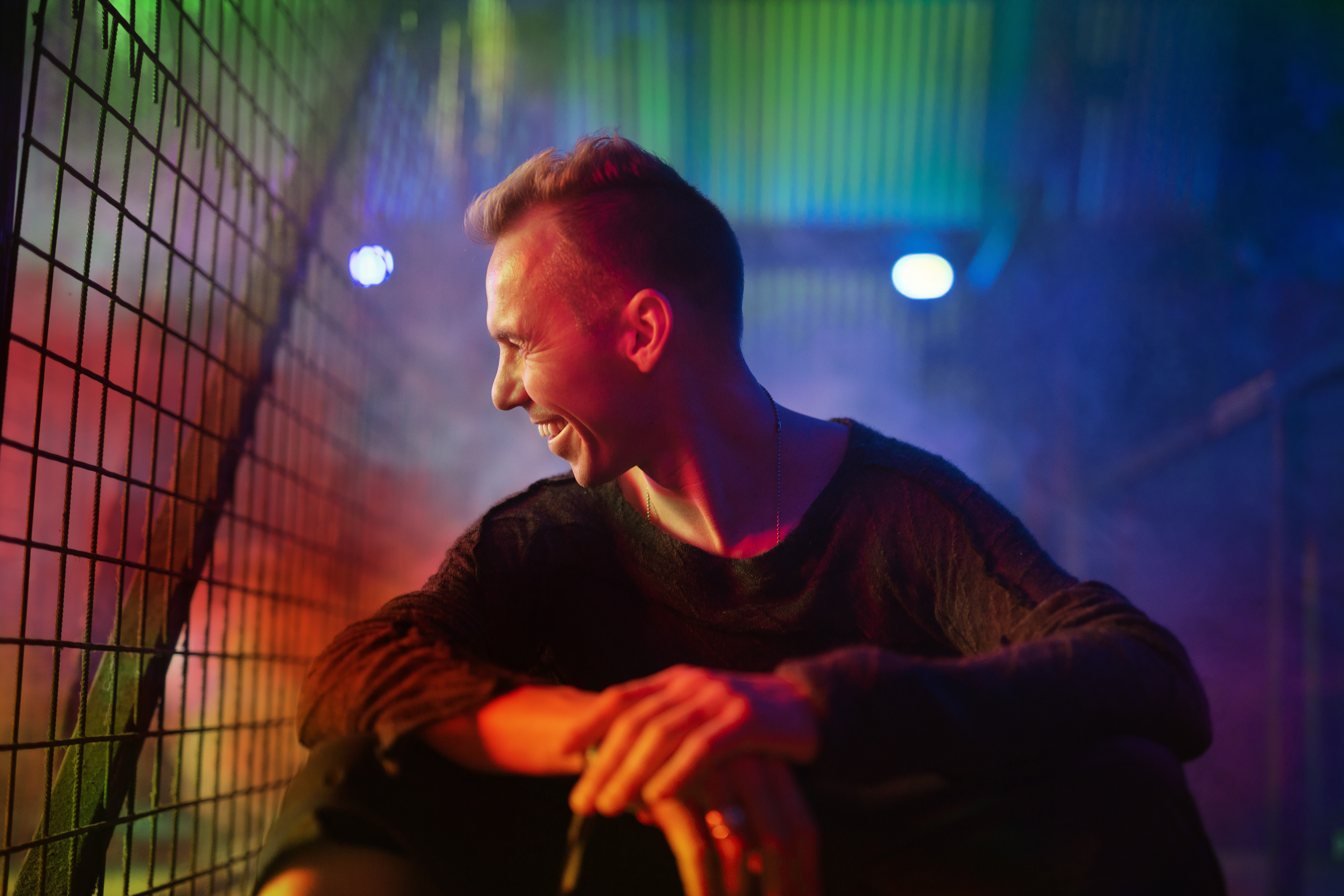 WWD: You will be playing around town this year at Amsterdam Dance Event, including the We Are E showcase at Feijoa. Tell us about your relationship with the agency.
I'll be playing 3 times but very much looking forward to joining the We Are E fam for this one. The bar is small, super packed and nice and wild if you feed it with the right energy. Obviously it's a family affair which means I get to spend some time with the We Are E team that's made half my career possible. I joined We Are E from the very beginning and they have stuck with me through thick and thin. We have both grown in various directions and I'm very proud how efficient, professional and supportive the company/family has grown.

WWD: As an established DJ and producer, how to you percieve the importance of excelling on each front – creating stellar releases while also being able to surprise crowds on the dance floor. Are both assets equally vital in today's scene?
I think both are super important. Being a good producer doesn't make you a good dj and vice versa. Fans get to know you from the music you produce and this might give you the chance to be invited to these various places around the world to share more. The artists I most admire are usually the producers who's music I adore. If on top they are also able to create magic on the dance floor it's a super winner. Challenge yourself, these days learning how to make music isn't what it was 15 or 20 years ago. With all of the tools, tutorials, schools and millions of creative around the world inspiring one another, all you need is a positive outlook and determination to enjoy the process. The rest will follow. As far as being a good dj, select and keep only what you love yourself and do your own thing. My goal is to delete as much as I can and try to only keep the "winners" in my garden.
Looking forward to seeing you all at ADE.
WWD : We're looking forward to it as well! See you next weekend.
For more details on Under's music & his upcoming shows: