10 October 2019
With the Amsterdam Dance Event rapidly approaching, attendees have a wealth of top notch events available at the fingers tips. Next week, the majority of the dance music industry will congregate in Amsterdam for a week of networking, conferences, and shows. While it's an intimidating lineup of parties, there is certainly something for everyone; all forms of electronic music will be fully represented in one of dance music's most important cities.
We are ecstatic to announce our partnership with Feijoa as the official media partner of their ADE 2019 programming. Bar Feijoa is a venue the WhenWeDip team knows very well from previous editions of ADE! On a corner of the Vijzelstraat, near the Pathé cinema, Feijoa is right in the thick of all the ADE happenings. With a focus on eclectic cocktails, the intimate venue features lots of antique lamps and black and white photos on the walls, creating a cozy vibe for a party. With free entrance all week, it will be a stellar place to pop your head in and catch some of the most unique acts and showcases in town.
Feijoa's ADE kicks off with a bang on Wednesday night (16th) as the rising label Plaisirs Sonores hosts their first European showcase. Label heads Hicky & Kalo (Montreal) have collected an outrageous lineup – the likes of Soul Button, Budakid, Darin Epsilon, Rauschhaus , and many more will carry us through a melodic and progressive-centric evening.
Wednesday, October 16th // 4pm – 1am // Bar Feijoa
Plasiris Sonores Showcase ~ Baime, Budakid, Darin Epsilon, Di Rugerio, Hicky & Kalo, Modeplex, Nordfold, Rauschhaus, Soul Button, Strinner.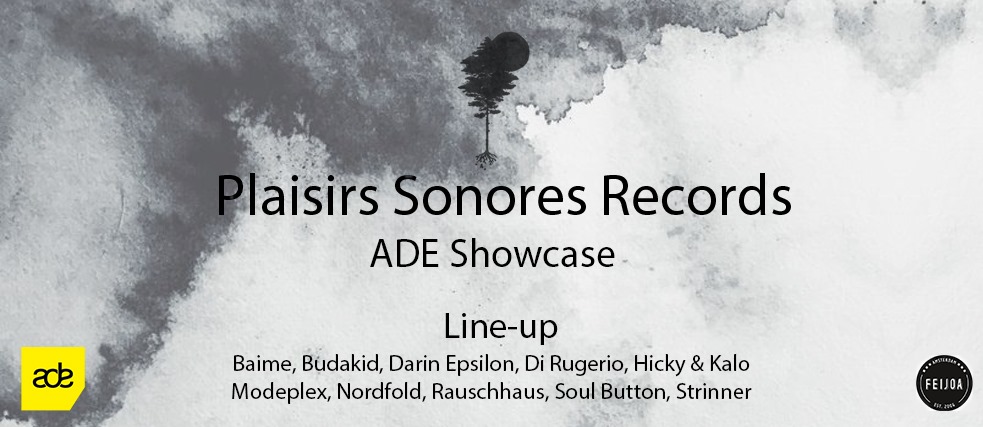 Next on the docket is Thursday night's We Are E showcase. The hometown booking and management agency works with some of Europe's most established acts, and they certainly know how to organize a proper party. They've been a stalwart of the Feijoa ADE for the last 3 years, and have become a must visit for many of the artists attending the festival. This year, they bring Tunnelvisions, Unders, Bas Dobbelaer, and Some Chemistry. Many of these names have been of the tip of everyone's tongue of late, with Tunnvisions especially surging with some killer releases over the last couple months.
Thursday, October 17th // 5pm – 1am // Bar Feijoa
We Are E Showcase ~ Tunnelvisions, Unders, Bas Dobbelaer, Some Chemistry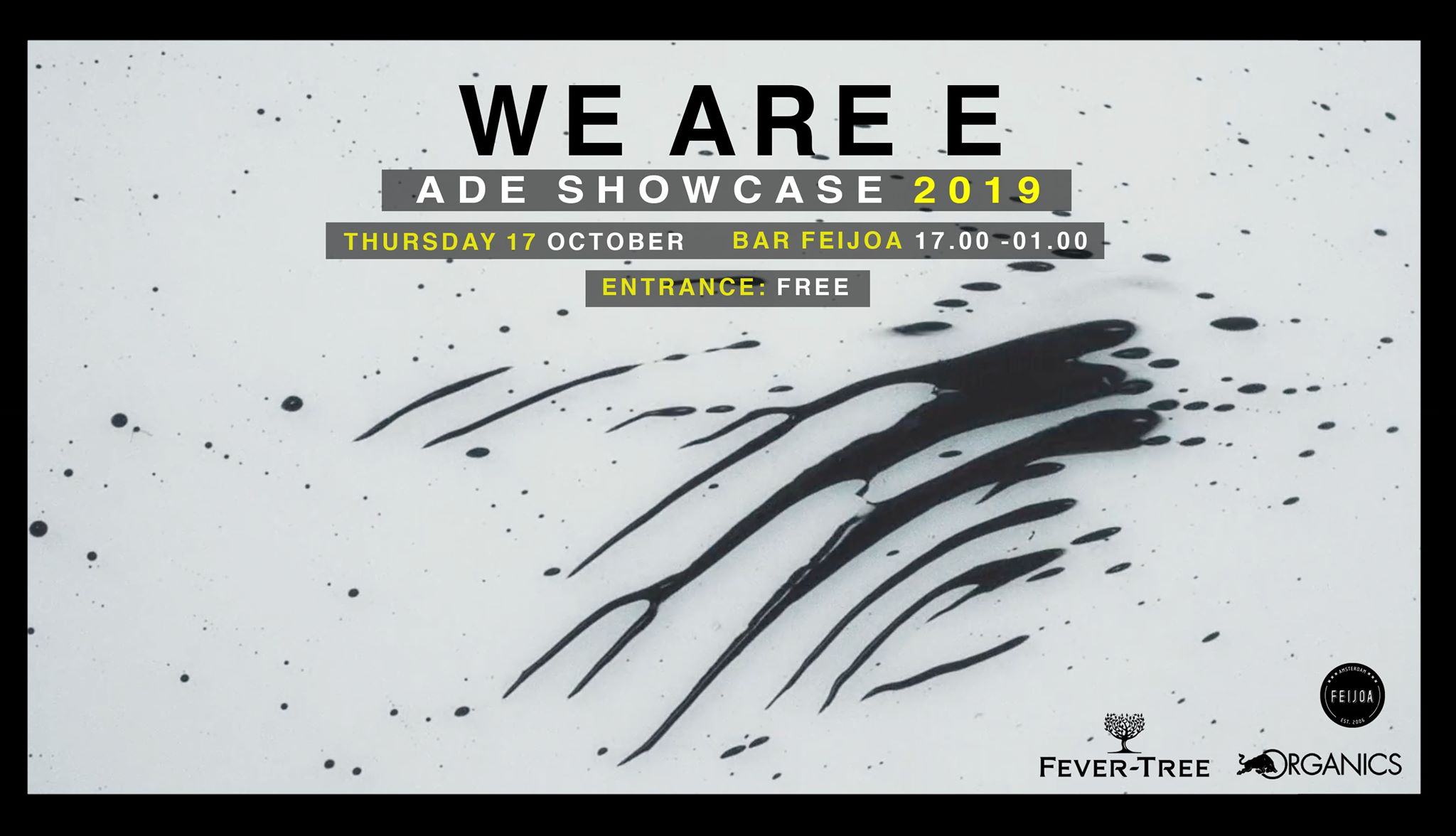 Friday night welcomes another Feijoa regular – Chapter 24 Records. Their showcase will be a can't miss this year, as they are also hosting I Am Sound, a new mental health initiative which is leading the charge for creating more healthy practices in the industry. There will be lots of information and conversations to be had about how mental health is a crucial topic in today's music scene. Behind the decks will be the surging John Monkman, alongside the burgeoning talent of Rinzen, both of whom are Chapter 24 alumni dropping stellar releases across the board in 2019. Joining them are Berlin's Daniele Di Martino, Argentina's Brigado Crew and Chapter 24 co-founder Paul Nolan.
Friday, October 18th // 5pm – 3am // Bar Feijoa
Chapter 24 Showcase x I Am Sound Launch ~ John Monkman, Rinzen, Brigado Crew, Daniele Di Martino, Paul Nolan
Closing out ADE at Feijoa, we welcome the Horde family. One of Paris' most established clubs, Horde is leading the charge for deep, ethnic, and melodic strains of dance music. Known for their famous boat parties, Feijoa is in for a treat with these seasoned promoters on board. Bagô, Sander, Saùdad, and Sorä represent a group of artists that have grown Horde to what we now know and love. Their closing party at Feijoa will be a treat for all in attendance.
Saturday, October 19th // 5pm – 1am // Bar Feijoa
Horde Family Showcase ~ Bagô, Sander, Saùdad, Sorä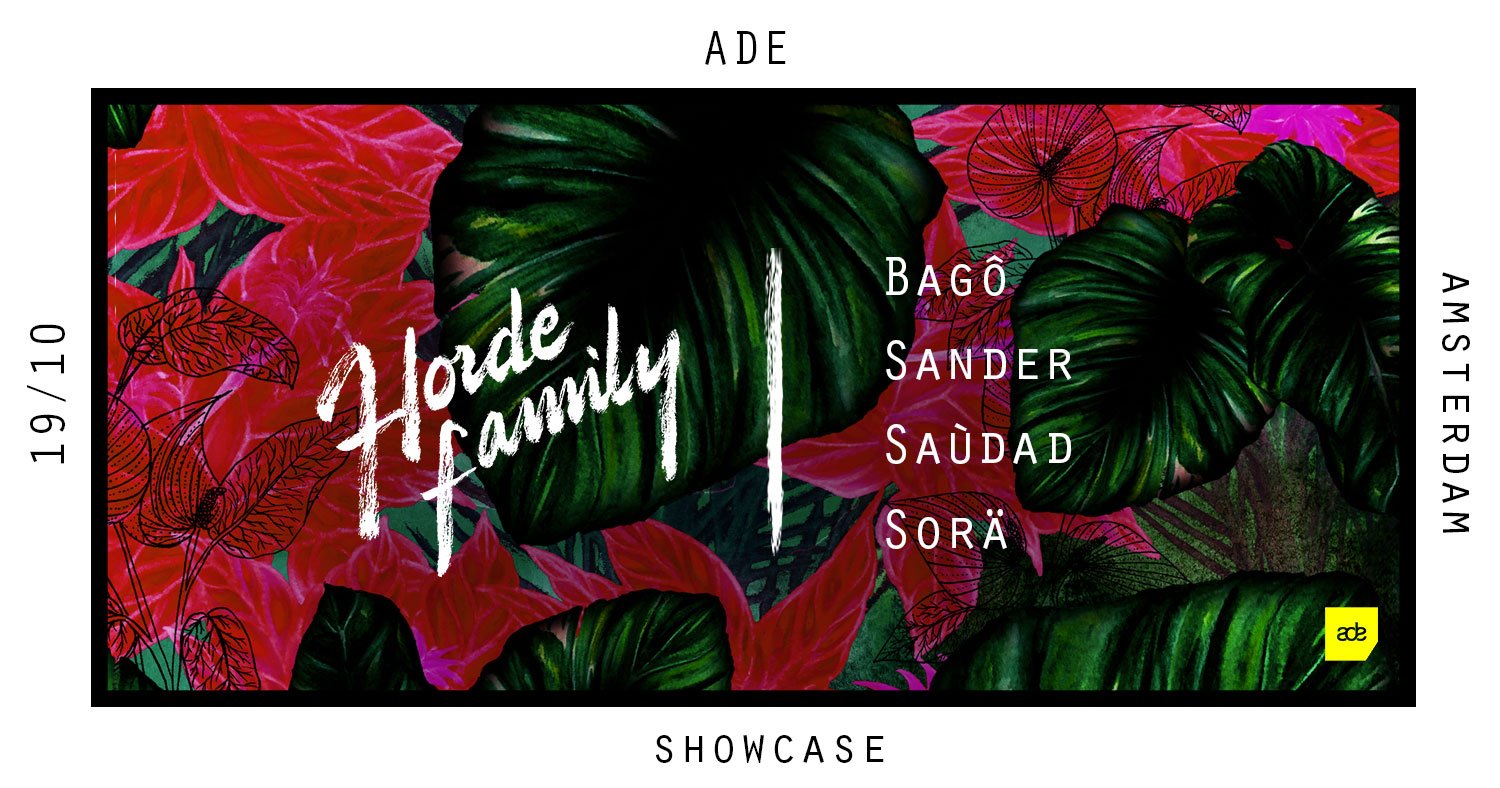 When We Dip will be around Feijoa all week long, shining a spotlight on the unique artists and brands that will be showcasing their talents during the ADE craziness. Keep your eyes peeled on the various platforms to keep up to date with all things Feijoa ADE. We'd love to catch up, drop us a line if you will be stopping by!