5 January 2020
Collaboration is at the forefront of XYZ's artistic vision, and Nau Leone's partnership with Yarni is a perfect representation of the magic that can happen in a shared studio.
Yarni, based in Sheffield, leads a unique pursuit in music, dedicating all his profits to help fund research into Multiple Sclerosis, a disease affecting his mother. The Spaniard Nau Leone came together with Yarni with a shared focus on electronic music tethered by human elements.
The collaboration comes in the form of La Selva, a track bursting with groove. A pronounced early build kicks listeners right into the vibe, carried by an enigmatic bassline. Melodic seasoning floats in and out, creating special dancefloor-driven moments.
To celebrate the gem's release, we caught up with Nau and Ben (aka Yarni) to touch base on how it came together.
WWD : Guys, thanks very much for joining us today – we are absolutely loving La Selva!
Nau Leone – Thank you so much for the support and the opportunity, I really appreciate this!
Yarni – Thanks for supporting our very first release. We're really excited to get this collaboration moving and what a perfect platform to launch.
WWD : Can you tell us about the first time you guys connected over music?
Nau Leone – I remember to see one of my songs being featured on a Yarni's Dj set on Soundcloud, I didn't knew who was he but I always like to know who is supporting my music so I started to investigate a little bit on the person behind Yarni, I discovered his music and saw all the amazing potential he has. Then we started following each other on instagram until one day we started to talk and share opinions!
Yarni – Through the sea of promos I get sent Nau Leone's work stuck right out and instantly grabbed my attention. I could hear a similar approach to creating melodies and it was natural that I reached out to him to see if there was any potential of working together, the rest is history!
WWD : How do you two differ in your studio processes, and how did this complement the creation of La Selva?
Nau Leone – I think I'm a dreamer and always want to try new things, I put tons of emotions and sensibility on my music and try to make music for the soul. Ben understand really good this emotions and has a lot of sensibility too, but he knows how to structure a song to give it a form and give those ideas the right groove. With La Selva it has been really easy. I always say that we could work without talking. It seems like we understand so good the music ideas of the other. Everything comes naturally and I think this is the best part about our collaborations.
Yarni – Nau amongst many other things is a pianist so everything with our collaborations start with some sketched out melodies and I've been a drummer/percussionist for almost 20 years. I feel his emotional melodies and my sense of groove really work nicely to compliment each other.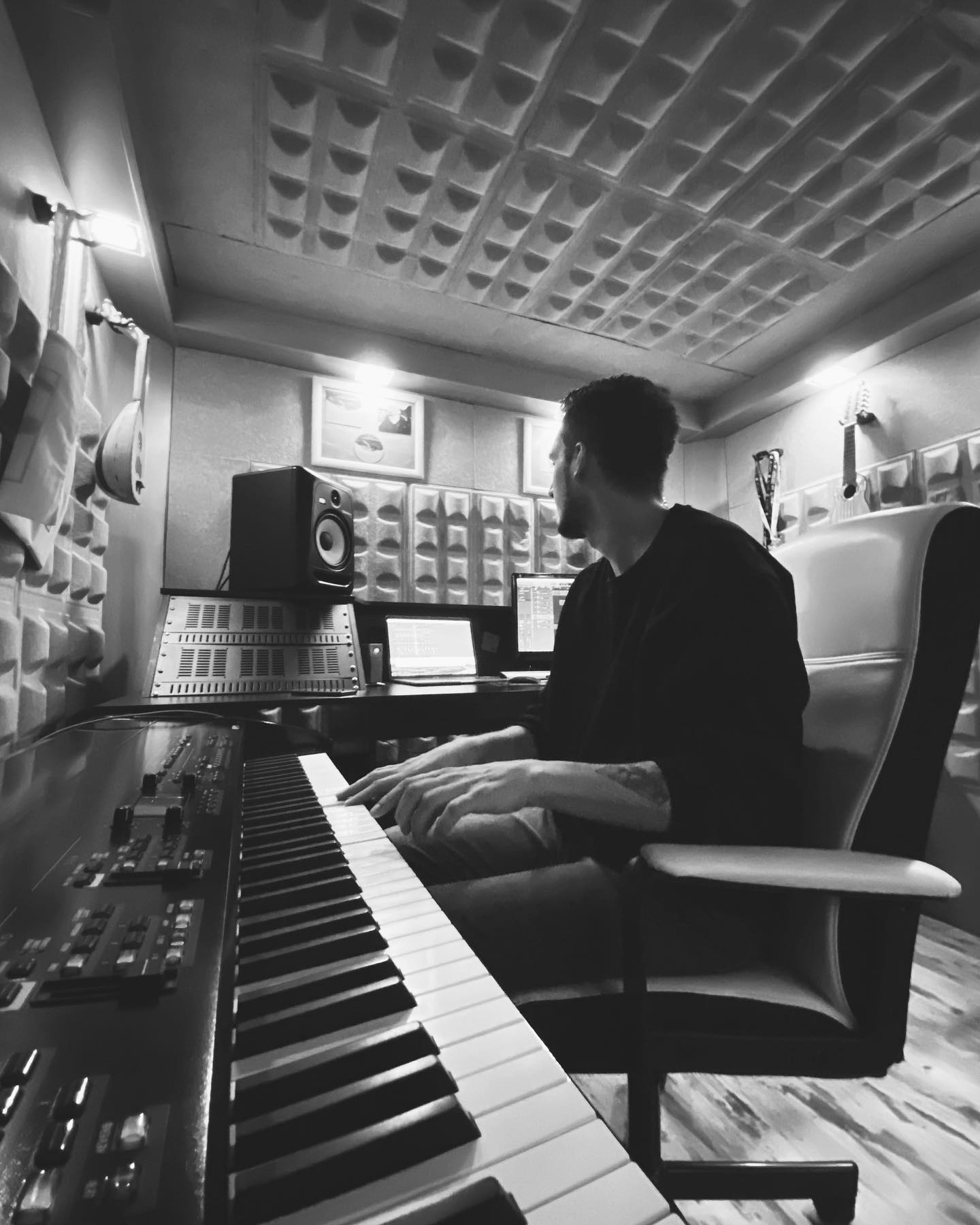 WWD : How does the modern electronic music scene foster and support collaborations?
Nau Leone – For me, personally, this is one of the first collaborations I release. But I think it's great to share the listeners and let them discover new artists, let's see where it goes!
Yarni – My melodic approach to electronic music doesn't really align with my hometown of Sheffield so due to this isolation I was forced to sought out like minded people via various online musical communities. This approach has allowed me to not only collaborate but also find people I share visions with for life in general. We provide each other constructive criticism, support each other's music and help each other to grow organically. Slowly I'm meeting people in 3-D and long may this continue.
WWD : Ben, your journey in music thus far is championing a special cause. Can you tell us a bit about your project?
Yarni – My Mother has Multiple Sclerosis which is a really rare and devastating disease which she battles against unbelievably well. This has over the years affected me mentally and because of this I wanted to find a way to turn this somehow into a positive. I try to tastefully promote the fact that all profit from the Yarni project is donated to The MS Society based here in the U.K.
WWD : Nau, you seem to have quite an eclectic set of musical influences. Which artists and scenes were a major factor in your path thus far?
Nau – It's so hard to mention all in one answer but I love music, I listen lots of music, any genres… I had work on very different projects.. from punk to ambient BSO.
Nau Leone is just a summary of my deepest thoughts and my life experiences. Maybe once I loved to listen punk rock music but it doesn't necessary means that I will include that on my music, but somehow it is important to be the person I am.
With this clarified, it has been very important for me punk rock in the 00's, then electronic music from and lots of different artists: Muse, Nirvana, Gorillaz, Bonobo, Flume, Foals, Bon Iver, Ólafur Arnalds, Jon Hopkins, Moderat, Moby, Asaf Avidan, Paul Kalkbrenner, Stromae, Fakear, Thylacine….
WWD : What challenges are present in the current music industry when it comes to releasing productions? How does this release on a relatively small, niche label stand out to you?
Nau – The main challenges for me are reaching a nice record label that works with love to music and sees art (not just a product) and creating a nice promo & release plan to try to get more exposure. XYZ is a label that appreciate art and really cares about the person and the story behind the music. For me that is very important because I feel my music as little pieces of pure energy full of emotion at the same time they don't forget about the importance on promo to get that exposure.
Yarni – I'm a very honest and open person and sometimes it's to my detriment but in the case of my art it feel it helps sort me from other artists. Music is literally my oxygen and I write and release it simply because it's my way giving something to the world. Finding labels such as XYZ who share this genuine vision are what makes this whole process a lot more pleasurable.
WWD : Who are some of the standout producers, live acts, and DJs that resonate with you these days?
Nau – TSHA, Pional, Mano Le Tough, Bicep & Super Flu. On the live side: FORM, Rufus Du Sol & Jon Hopkins.
Yarni – I think Robag Wruhme is an incredible producer. The attention to detail in his album and dance floor tracks is really inspiring to me when in need of reference. As I identify as a musician firstly I find myself gravitating towards artists who blend electronic sounds with real world instruments so I would have to say Ishmael Ensemble and Moses Boyd for 'live' performers.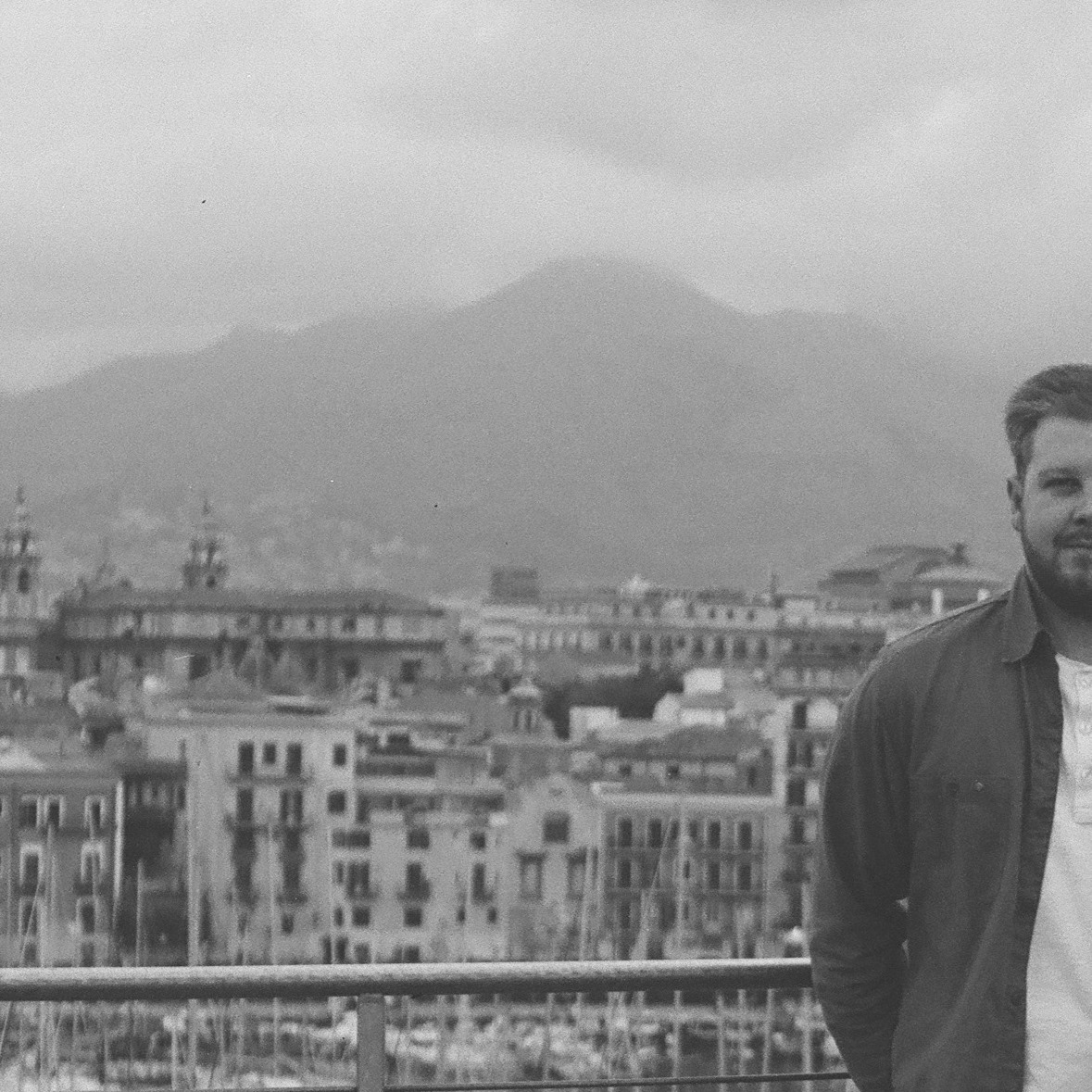 WWD : What is your favorite track on the Blanche I compilation, other than La Selva?
Nau – It's hard to choose just one but I think 'Cosmic Madness – Nopi' resonates more with me, I love those ambients!
Yarni – They're all great in their own ways but Five Ways – Jim Rider really caught my attention and I recently included this on my Bloop. London radio show.
WWD : What non-musical projects, hobbies, or interests do you fill your time with?
Nau – I love art in all his forms (films, photography, design, painting …) So most of the time I'm creating or watching something. I also love to go to the nature for a walk, discovering new places and spending time with friends.
Yarni – I really love Brutalist architecture and have visited several world sites to admire the concrete simplicity. I've also recently started shooting 35mm film which feature on my Instagram. I'm enjoying how you have to really commit to photographs with film and it also scratches my itch for nostalgia.
WWD : How have the British and Spanish scenes, respectively, influenced you two as artists thus far?
Nau – I have never been really fascinated about the Spanish music scene, I think we have a lot to learn about other countries. There are lots of good artists and producers but I think there is no a solid scene. I have been more influenced by this artists, producers and small promoters fighting day by day to construct a scene (Ed is Dead, SLATIN, Trueno Club, Ídolo Club …)
Yarni – Sheffield is home to a lot of very influential electronic music acts that span the whole spectrum. We've got the industrial sounds of Cabaret Voltaire to the glistening synth-pop of The Human League, it's a place full of weird and wonderful people.
WWD : Do you have more ongoing projects together that we might be able to look forward to in the near future?
Yarni & Nau – Indeed we have. We've done a remix for a label who I'm closely linked with and have another two track EP which is currently being remixed and due for a release on a really nice platform. We also are working through a jazz record at the minute that isn't aimed at the dance floor at all!
WWD : Lads, thanks very much for taking the time. We very much appreciate the chat, and having two gems like you on the label!
Yarni & Nau – We're really grateful that you've given us this excellent platform to showcase our new sounds and hope it's the first of many.
Connect with Nau Leone
Soundcloud – https://soundcloud.com/nau-leone
Facebook – https://www.facebook.com/nauleone
Instagram – https://www.instagram.com/nauleone/
Connect with Yarni
Soundcloud – https://soundcloud.com/itsyarni
Facebook – https://www.facebook.com/itsYarni1/
Instagram – https://www.instagram.com/itsyarni/
Connect with XYZ – https://linktr.ee/wwd.xyz
Purchase & Listen to Blanche I [XYZ012] – https://ampl.ink/bKwEm