11 May 2020
Endless boss, Italian DJ / Producer Luca Bacchetti has become synonemous as a story teller, in both his sets and productions. With over twenty years in the business his personal sound palette has been purposefully honed and showcased on releases for many leading labels. Luca's studio skills were brilliantly and most recently displayed on his debut artist album 'Secret World' which, through its two years in the making, saw him and his tight band of musicians record live pieces before disecting, reconstructing and arranging, using field recordings and exploring different territories of sound. 
On his latest remix for Foreign Guest & Cook Strummer's 'Run' on Radikon, Luca matches live guitar lines with moody broken beats to create a fresh and creative sound bed for Cook's vocals. 

For our Studio Tips series Bacchetti has chosen to take a different direction and look beyond the studio, to focus on personal and physical tips to improve your musical output. Take a look… 

1. The real studio is inside your head
It's important to try and surround yourself with only what you need for a project. With a laptop, you have a musical bomb in your hands. It's so easy now to access amazing sounds thanks to powerful computers, plug-ins and drum machines. Of course having a world of sonic tools at your fingertips has its drawbacks, this is why I'm a fan of really simple sets up, I need to impose limitations to get the best out of my music. Brian Eno said: Cheap and fast!!

2. Singing is beautiful !
I record through a UAD Apollo audio interface with a pair of Genelec 8030A monitors. The DAW is Ableton Live 10, I usually visit my friend Stefano's studio hooking up some additional gear as well as weird stuff and modular systems. When I'm working with musicians on the road I use the portable UAD arrow soundcard and if needed an AKG large diagram mic or just a simple Shure SM57 for drum and percussive sounds. I bring my musicians ideas, often singing them to help them understand the melodies and where I want to go with the music. I use this 'singing and recording' process until I feel I have all the elements needed to build a song. Then the arrangement and mixing comes later when I work alone in my studio.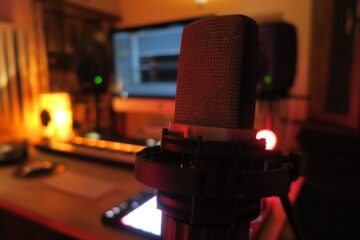 3. Freedom
Music has always evoked images for me and vice versa, so when I listen I try to carefully analyze those images. This is why I'm inspired by specific situations or scenarios which I then want to translate into music. Continuously traveling the world has definitely bolstered my longevity as a producer, for this very reason. Travel can be physically tiring, but from a creative point of view it is energising and keeps a primordial flame burning inside, one which I've nutured from the beginning. It's almost as if I'm surprised by the beauty in the world at every turn and for me this is important.To fall into a routine and to blindly follow a series of rules is the equivalent of transforming this job into one just like any other. To be truly free you need to let go of the rules, cast your gaze ever further … always look beyond.

4. Money?
There is one thing you can't do without when you're in the studio, and that's money. Economic independence is a basic requirement for any truly free artist, but of course this is not always possible. If you are born into wealth you have the duty to make the most of that opportunity; but if you're starting from scratch, you will have a hard struggle to become economically independent and live from your work, at the same time you will have to be courageous in order to keep the music at the center of your life, because if things do work-out for you, there is always the risk that you'll transform yourself into a money-machine, caught-up in cliches and rules, taking selfies in front of some private jet and flaunting your status. Nothing actually wrong with making money, but I think what is wrong is not to make good use of it. First of all, a true artist has responsibilities: to test himself, regularly raise the bar through an earnest search for beauty, always a very difficult balance to achieve …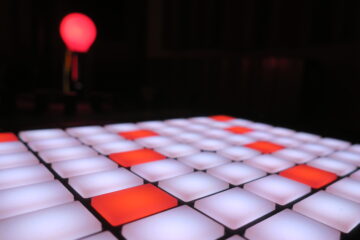 5. Push or not to push?
Since I have a large collection of vinyls, one thing that I often do is to sample them and work those samples with Push 2. Ableton allows me to have an old school approach: to cut, pitch and replay the samples is a always a fun exercise and the result doesn't necessarily have to end-up on a record. Unlike the recently released  'Secret World' album, I'd like to make a record where sampling plays a primary role, or at least  allows me to recapture the 'DJ' dimension which I left out with the last work as I was dealing with another language.