1 June 2020
When he's not mixing down tracks for the likes of Dixon, Âme and Marcus Worgull, or running the day to day operations, together Thomas Herb, of their LOSSLESS label; German DJ, engineer and label boss Mathias Schober is an artist in his own right. His intricate, often cinematic, dancefloor friendly productions have found homes on Optimo Trax, Endless, Aeon, TAU & more, featuring in the record boxes of many of his esteemed DJ colleagues.
Check out his latest release 'The Fall' (Lossless)
Whilst many advise When We Dip's readers on hardware and software tips and tricks, Mathias presents us with more personal and psychological pointers. Take a look..

Set The Mood / Get Inspired

When making music it's really important to be inspired or have an idea to work with, otherwise you'll end up endlessly dabbling on the same loop without any outcome. Something that will help you create is listening to music that's not necessarily related to what you are going to do. This will help focus your mind and ears in on what you're going to do. Also a more visual starting point, which is really helpful for myself, is watching videos of people dancing / reacting to music, to get a feel for what you're going to work on. It's like creating a soundtrack for a club night. Another version of this is imagining a landscape or a still frame of a movie and work on the music that you feel suits the picture. This is usually a good starting point for me and it gives me a good idea of what I want to achieve with the music I'm creating.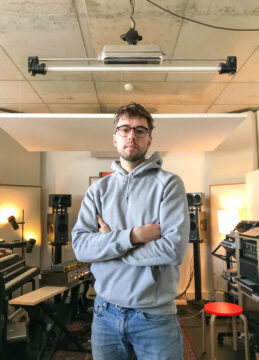 Set An Alarm

Another mega game changer for me was when I started using the alarm clock of my smartwatch or mobile (but you really have to set it to flight mode and put it far away from your workspace). It's especially helpful when working on mix downs, which is another interesting aspect of creating music, with endless possibilities to make or break a track. The ladder aspect of mixing is why I find it quite helpful to set a timeframe for certain tasks, otherwise there is the danger that I could work on it so long that what started out as great, now sounds completely "wrong". That's all simply down to losing sight of what made the track good originally. Working against the clock can not only be helpful in music, but at any other creative process.

Reference / Talk To Others

When I'm making music I can easily loose my point of reference as mentioned above. The human hearing tends to find something good the more often it hears It. That's another plus for my "set the alarm" technique, because it forces me to stop for a second and it gives my mind the space to recover and reset. I usually then work on something non music related and perhaps listen to some music that's far removed from what i've been working on.
When I feel that I've come up with something good and it's at a point where I think it's kinda ready, I will listen to it alongside something that I consider a good example of the same sound to see if my track moves me in a similar way. It's very easy to get lost within your own process and your mind can play tricks on you. So doing this can give you a fresh perspective. I'll also play it to others. Those whose input I trust. I'll want my track to 'function' in certain way, and i'm keen to hear if others feel it too. Nothing helps more than honest feedback, even if it hurts sometimes.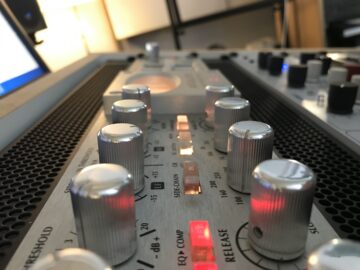 Get The Ideas Out

When being creative I try not to stop and will try and get my ideas laid out while I can. It can sometimes be just 30 frantic minutes of pure creation from a whole frustrating day of working. So I'll make sure I use this precious time wisely. And don't get interrupted with fiddling on the right synths sound that can be done later. Just get it out while it flowing. Details don't matter, it's the bigger picture that makes a good or bad track. Details are the icing on the cake that you can work out later. But also be aware of when it's time to stop. Don't get too lost in it. When you start the track or loop for the 100th time and you bring the volume of one sound up and down by 1dB it's definitely a sign that the flow has stopped and you should immediately hit the space bar and take a step back. It's over. Let it sit and take a look/listen at it a bit later. You won't be able to judge it best immediately after you've created it.

Less Is More

All of my tips so far kinda cross-reference each other and It's the same with my final suggestion. "Less is More" can be a factor within the "set the alarm" topic as much as it can on "get the ideas out". Less time is sometimes better, less ideas, less gear, etc. Restriction is great. Jumping back to the beginning, when setting the mood it can also be helpful to restrict yourself to one drum machine, one synth and an electric bass or so. There's already endless possibilities with these few instruments. Try to get the most out of a few instead of 20 plugin synths with endless presets. You'll end up jumping through presets and your inspiration will drain away.

Check Mathias' new EP 'The Fall' HERE