8 July 2020
Looking towards the peak summer season, we are thrilled to jumpstart July with the return of Jim Rider to XYZ. The Brit is a seasoned veteran of the industry, and has been a key figure in London's thriving scene throughout the years as both a producer and promoter.
After an extended break from the studio, Jim has revived his artistic drive in incredible fashion. Over the last six months alone, he's had an EP on Lee Burridge's surging Tale & Tone, a pair of productions on our Blanche VA, the launch of his own label, and a sumptuous EP on the famed Kindisch. Rider has a firm grasp on the attention of the dance community's most influential tastemakers, as he continues to unveil a distinct studio prowess.
For his return to XYZ, Jim has come together with compatriot Mizbee on vocal duty to present a boastful A-side. With appearances on the likes of Toolroom, Hot Creations, and Suara, Mizbee is well versed in the art of alighting a production with powerful vocal work. Ada rides a house kick, with a drumline opening up to a light melody. Mizbee's sultry tones connect with the bassline, offering exalted prose. Synths and rising percussions elevate energy on the way to Jim's signature lighthearted groove finding full force.
Turkana will remind XYZ stalwarts of Rider's Belugdeh. Afro-centeric elements set the stage for an energetic arrangement, with tribal vocals and hearty kicks capturing character. A tune for the dancefloor! Paco continues the playful jungle vibe with gorgeous melodies stealing the show.
Equals is a nod towards Rider's ability to craft emotive deep, melodic numbers. Purveying more sober tones with soothing strings, a rhythmic drumline keeps the track grooving. Progressive builds maintain a clubby feel to the EP's closer, and showcase the well rounded nature of Jim's production style.
We caught up with Jim to recap an unprecedented yet exciting couple of months, and discuss how the Ada EP came to fruition.
WWD – Jim, big congrats on the Ada EP and the other recent projects – stellar music as always. Where have you been settled over the last few months?
Rider – Thank you! I think I finished both the Ada EP and my recent EP on Kindisch over a year ago now so it's great to see them finally released and so well received.
I've been locked away in sunny Whitechapel, East London. I live with three close friends so it's not been too bad in all honesty. Lockdown restrictions have been lifted here a little now so it's been good to get out of London recently and see some trees!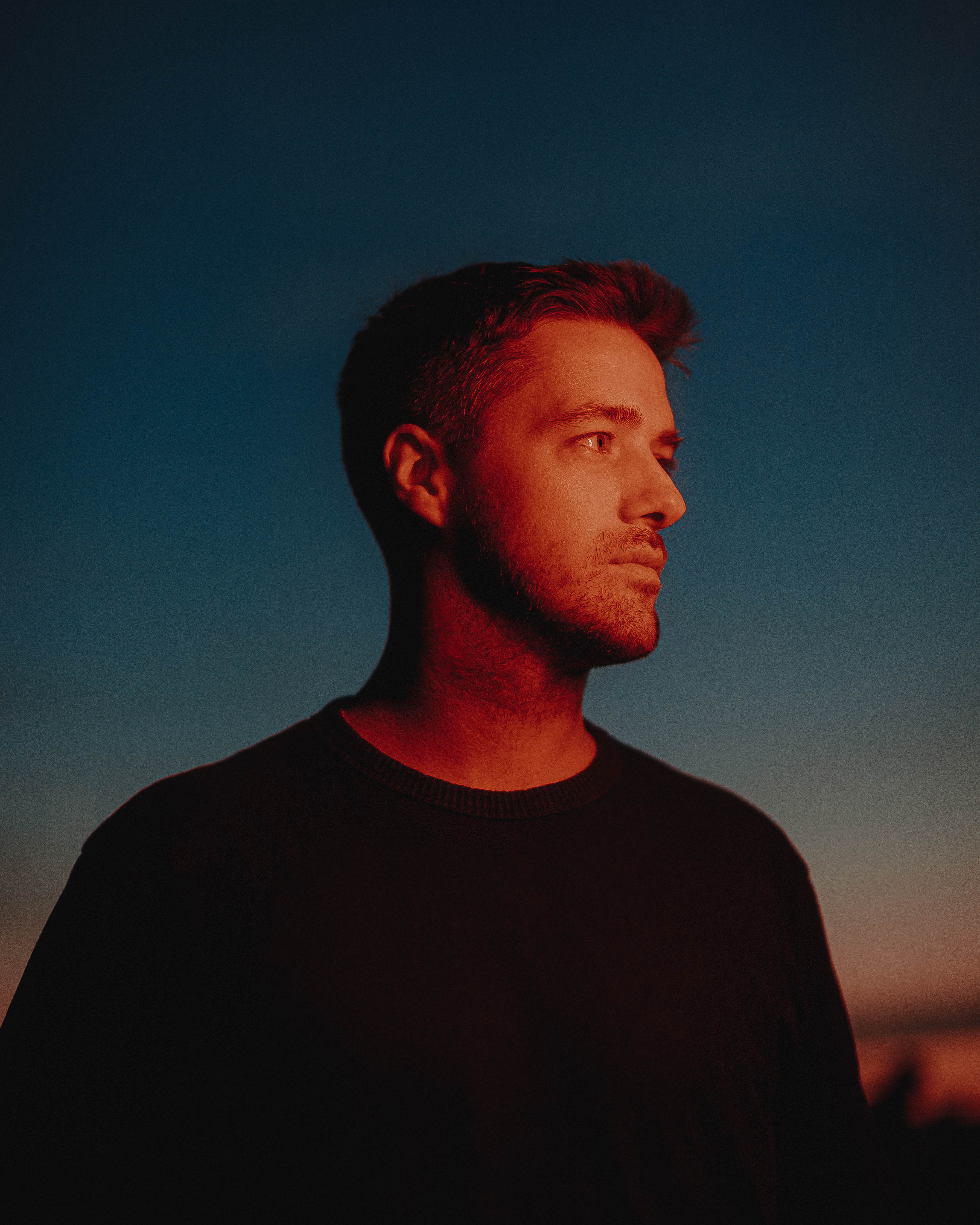 WWD – What's been your biggest silver lining of the pandemic thus far?
Rider – I'd have to say time. I was working in a full time job up until March and making music in my spare time but i've since had the chance to focus 100% on music, learn lots of new production techniques along the way and finish A LOAD of tracks which I feel are my best yet. It's also given me time to focus on my label.
WWD – With experience as a promoter prior to producing, you've got a unique sense of different sides of the music industry. What are your biggest worries about how the Coronavirus will impact our scene in the long term?
Rider – It's difficult to see it going completely back to normal without a vaccine. Pubs, bars and restaurants opened here for the first time last weekend and apart from a few areas of London a lot of them weren't as busy as they expected to be, people are remaining cautious and rightly so.
The most annoying part for me personally is that all my biggest releases so far are coming out during lockdown and i've got nobody to go and play them to! Haha. Having said that, I have had some great gig offers in for when we're all open again so fingers crossed that's not too far away!
WWD – On a lighter note, the Ada EP sounds like summer has arrived in full, especially the A-side with vocals from Mizbee. How did you come together to work on Ada with Mizbee?
Rider – I can't actually remember where I heard her voice first, it could have been her Hot Creations release a couple of years ago. It was all done through Facebook and Whatsapp (bit lazy as we both live in London really!) but we've actually met in real life since so it's all ok haha. We're getting together soon to work on a little downtempo live version of the track so keep an eye out for that.
WWD – Vocals play a unique role in dance music, with various uses, styles, and production methods. What's it like to work with such an experienced vocalist?
Rider – She's an absolute pro! I'd written the instrumental a while back and sent it pretty much as you hear it now and she wrote the lyrics and melody. She sent it back really quickly and it was perfect for the track. I've got a couple more tracks with vocalists either finished or on the horizon and I usually like to have a hand in the lyric writing process but I didn't with "Ada".
Fay (Mizbee) wanted to call it "Go" which actually would have made more sense if you listen to the lyrics but the instrumental was already called Ada as that was my Grandmother's name so I won that one. She can choose next time…
WWD – On the rest of the EP, we get a look into the deep and melodic nature of your music. Percussion and groove are ever-present as well. If you had to give three defining characteristics to your music, what would they be?
Rider – That's a tricky one! I grew up as a drummer so being "percussive" is probably my forte and often where I start (also i'm a sucker for a cowbell! haha). I'd say "Varied" as most of my tracks are fairly different to one another in terms of style and where I take my inspiration from. I use a lot of real (or real sounding) instruments alongside synths, pads etc so maybe i'll say "Organic" if that doesn't sound too pretentious.
If it's only three words though: Sexy Cowbell Shit 😉
WWD – You've had a tremendously busy couple of months, with releases on some top tier labels. What advice do you have for up-and-coming producers when it comes to the demo process, and grabbing the attention of dance music's tastemakers?
Rider – Networking is key as it is in any walk of life really. Go to the shows of the labels you want to be on and surround yourself with the music. Don't be shy in reaching out to people too. Someone on the next Signs release inboxed me asking for production advice on a track and I loved it and signed it after a few tweaks.
WWD – Speaking of Signs, you launched the label in the spring. What role do you see artist-run and smaller labels playing in the overall system? Which benefits do they bring to the table for artists?
Rider – For me it's an opportunity to really build something. We've got some amazing music on the next few releases so i'll be pushing those hard and when the clubs open up i'll be looking to get up and running ASAP with some shows with our artists and guests. It mainly enables you to do things to your own timescale as it can take over a year for a signed EP to come out on the bigger labels but on Signs I could finish something and release it within a couple of weeks.
WWD – We hear you've got an exciting project in development at Signs. Can you clue us in on the early details?
Rider – We do! The next release will be out at the end of July and is an 8 track VA including some of my favourite artists from around the world, I won't give any names away just yet but there's some serious talent involved. The proceeds will go to the World Health Organisation's COVID19 Relief Fund so hopefully will help those worst affected by the virus.
WWD – What else should be on the radar for Jim Rider fans?
Rider – There's plenty going on…
I've got one of my favourites of my own productions called "In Theory" coming out on Akbal Music in late August. I've had a lot of ID requests on that one so i'm hoping that will go down well and i'm really excited to be on Robbie Akbal's label as i've been a big fan of his for a long time.
Following the VA on Signs we've got the next two EP's ready to go from two good friends of mine who are both UK based and i'll probably release another EP of mine on there before the year is out.
I've also got the Signs show on Bloop London Radio which is live streamed on the second Wednesday of every month from 9-10pm GMT. I usually road test my own productions and upcoming Signs releases on there so keep an ear out.
I'm currently working on some exciting collabs and have a couple of remix requests that I need to get started on plus i've got two EP's signed to big labels which you'll hear more about in due course. I'll be coming out of lockdown all guns blazing that's for sure!
Jim Rider's Ada EP is out now.
Listen & Purchase – https://ampl.ink/QoO3Z
Connect with XYZ – https://linktr.ee/wwd.xyz
Stream releases in full via Spotify: https://spoti.fi/2uDd07z
Follow Jim Rider
Soundcloud : https://soundcloud.com/jimridermusic
Facebook : https://www.facebook.com/jimridermusic
Instagram : https://www.instagram.com/jimridermusic/