4 August 2020
As TOR continues to set a strong early foundation, we head to the Mediterranean for an EP bursting with summer flavor and genuine energy. Collaborations are a pillar of the label program at When We Dip, as they capture the community and collective essence of electronic music.
Greek aficionado VieL has garnered a stellar reputation for groove and melody through a string of projects with Tale & Tone, Hoomidas, and Akbal Music. Joining him in the driver's seat are Italian comrades Madraas; a revamped moniker for a longtime partnership, who've graced the likes of Soundgarden and Ready Mix Records. The three seasoned producers have come together for a top drawer project, joining TOR in the presentation of the Vires EP.
Setting the stage is the release's title track, Vires. We dive right into the groove as a crisp kick sets the mood for a track brimming with low frequency. The haunting basslines are infectious, as light percussive rhythms and strings bring character to the breakdown. A late-night tune for vibey dancefloors.
Roques harnesses melancholic melodies for a smooth and dreamy affair. A simple vocal loop plays along in the background, as natural textures and swirling synths keep listeners' minds moving.
Rounding out the trio, Omnes brings heady percussion and piano work. Rhythms rotate from the start, and a playful melody brings a sense of cohesiveness to the EP's closing.
To celebrate last week's release, we had a chat with both VieL and the Madraas amigos to touch base on how the collaboration came to fruition.
WWD – Vasilis, Marco & Riccardo, thanks for joining us today!
VieL – Thank you for the invitation!
Madraas – Thank you, we've enjoyed working with WWD!
WWD – The When We Dip team is absolutely loving the entire Vires EP. All three tracks are steeped in deep grooves. How did you first begin making music together?
VieL – Thank you for the kind words :).We are super excited about the release. The guys have a signature sound that I love. One day, they sent me a new unfinished projects and asked me if we could work together. I said yes! Through working together on some other tracks, we made the EP. It was a pleasure to work with Madraas, and the collaboration seemed easier than I expected!
Madraas – We're glad to hear that! Vasilis is an artist we've loved for a long time, he has such a unique sound. We started working on several tracks together and so the EP was born 🙂 it was a lot of fun working with him.
WWD – Collaborations are such a unique and crucial aspect to music. What benefits do you have in the studio when you work with another artist?
VieL – There are so many benefits of a collaboration, such as the connection and interaction between artists. I think the most important thing is the value of sharing new ideas and trying to think outside the box, showcasing the diversity of other people.
Madraas – We love to work with other artists, it's nice to see the different artists point of view. We have many drafts accumulated over the years and when we find another artist who understands the "heart of the track", they add their own touch and an amazing collaboration is born. We have a few big collaborations on the way with some of our favourite artists!
WWD – Electronic music is particularly catered towards collaborations, with the digital nature of the productions. What advice would you give to up-and-coming producers in regards to the collaboration process?
VieL – It's not always easy to have a collaboration. A strong chemistry between the collaborators is required, patience and hard work bring the best result.
Madraas – It's not easy to find the 'feeling' with other artists, but don't be afraid to share your ideas with others. Unexpected and wonderful things can happen 🙂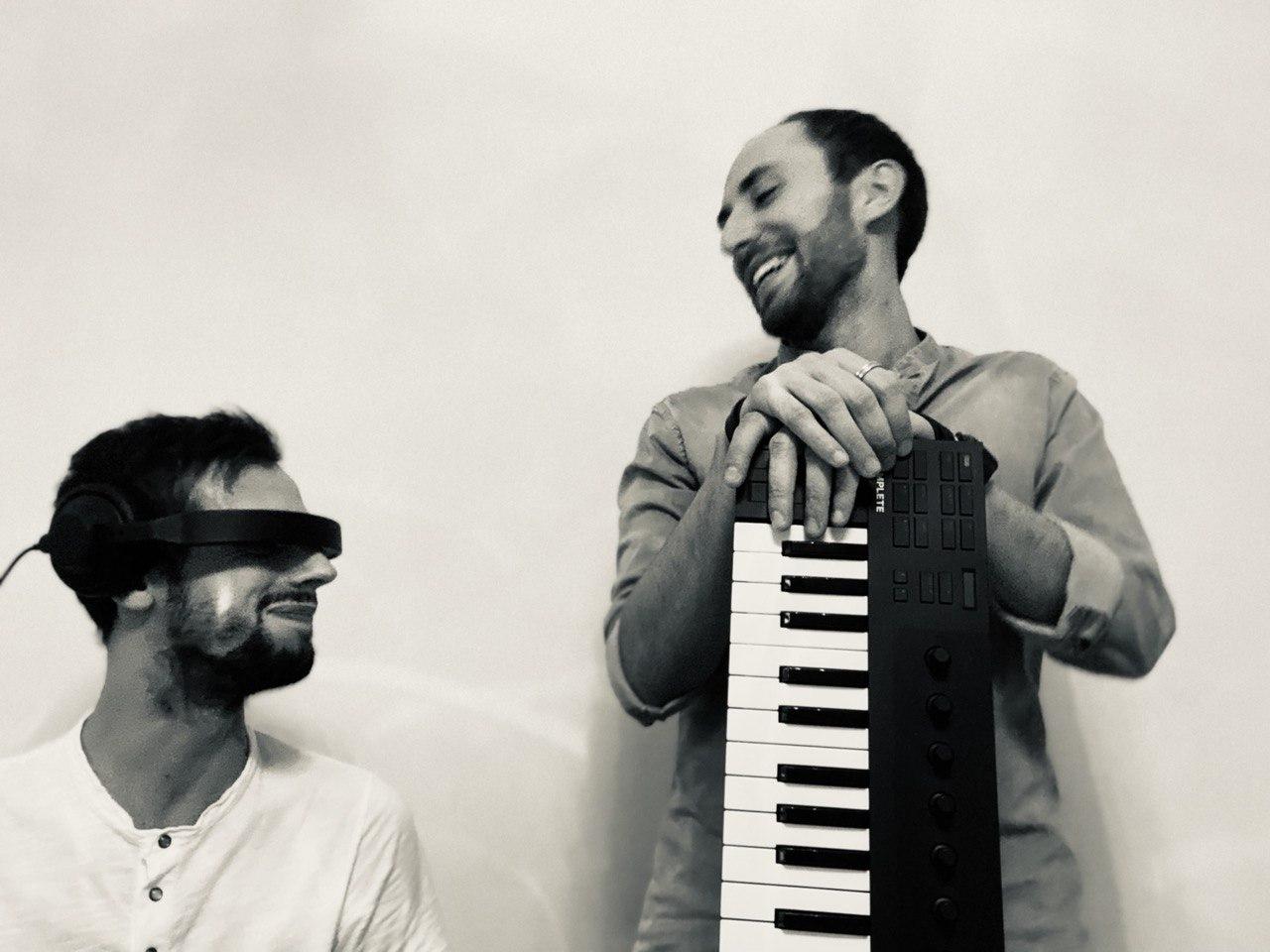 WWD – Riccardo and Marco, what was the motivation behind the changing of your artist brand from Staves to Madraas? Will you be exploring a different style of sound?
Madraas – Staves project was born in a time of musical confusion for us… we were working for a very commercial label here in Italy and we'd just started making productions. We've done some horrible things hahah 🙁
The turning point was when we sent to Mr. Nick Warren the first version of Feeling Of Sa Penya. We were lucky enough to be directed by him to what would be our sound. We're very grateful to him for his help and great humanity.
Signing tracks to big labels like All Day I Dream, Hoomidaas, The Soundgarden, and this big collab with VieL, convinced us to start from scratch with this new project.
WWD – Vasilis, many congrats on the huge release of your Tale & Tone EP in April! How do Lee Burridge and Hoj, and the entire All Day I Dream extended family, impact the deep and melodic scene?
VieL – Thank you! "Mindset" is my favorite EP so far. I am really happy that my work found its home on a huge label such as Tale + Tone, and I am very grateful to the label owners. It's obvious that ADID is the most successful project in the deep and melodic scene. It's really nice to see how the community of this scene (new producers and fans) is growing up day by day, because of Lee Burridge and Hoj.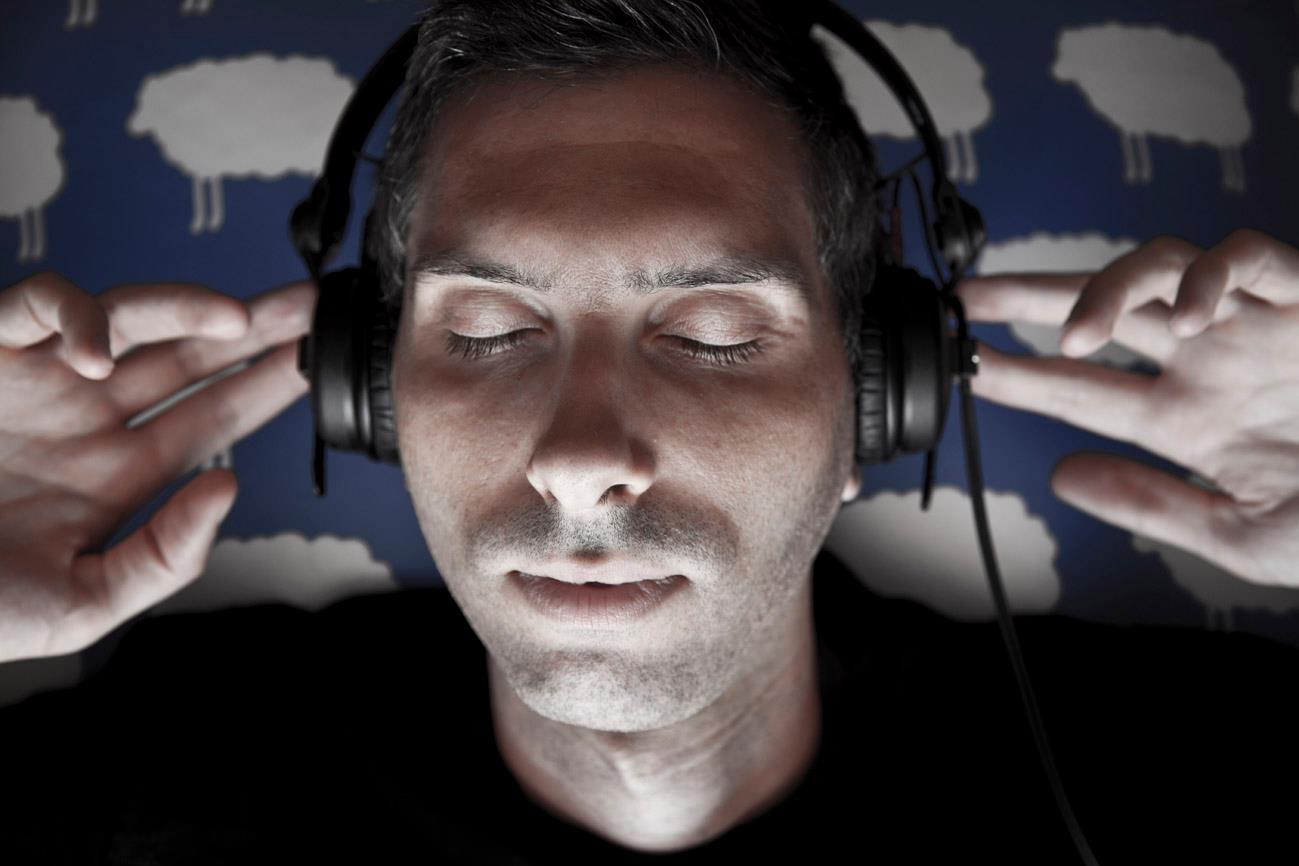 WWD – How have you guys spent the last couple of months, as the world was flipped upside down?
VieL – It's sad and terrible to see the loss of human lives every day around the world. I've spent more time with my family, friends, helping people, cooking, exercising and generally doing things at home that kept me calm.
Madraas – Italy was one of the first countries affected and we live in the north, the most damaged part. We've been in lockdown since March. We have spent a lot of time with our families and volunteering.
WWD – What's been each of your silver linings of the pandemic thus far?
VieL – To be honest, after the first weeks at home, I went back to the studio trying to make music. I realized that it was very helpful for me to spend a couple of hours away from all the bad news.
Madraas – We have never been more creative than during the COVID-19 crisis! We have closed many projects and initiated many others. It was nice to have so much time to spend writing music!
WWD – How do you think the Coronavirus will change the electronic music landscape in the long term?
VieL – I think music is everywhere, but nothing like the real touch and energy on the dancefloor. Covid brought people closer to the live streaming, and it was a nice way to connect each other and discover more new tracks. That said, I truly hope soon we return to the normal nightlife, seeing happy people on the dancefloor.
Madraas – It's all about live streaming right now. The electronic community lives for club vibes and the energy on the dancefloor. We can't imagine a electronic music scene without clubs… we also hope everything goes back to the way it was before, but with a fresh perspective, as soon as possible!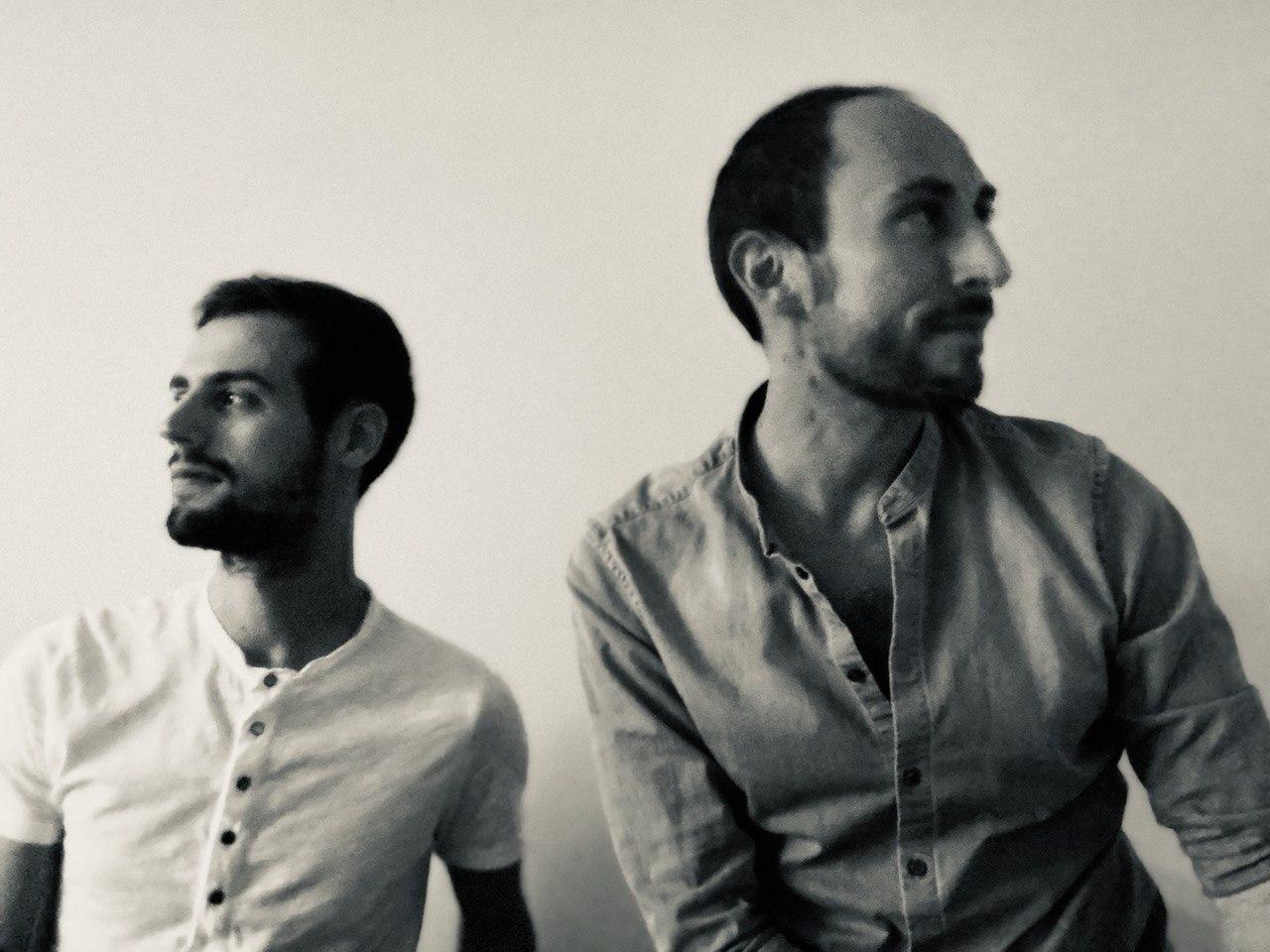 WWD – The Vires EP comes as the second release for the TOR label. What do you think about the current label system for dance music, and what role do smaller, niche labels play in this system for artists like yourselves?
VieL – I think it's all about taste in music. Big music labels have a different system and philosophy from a smaller and niche label. The first one is looking for artists who make music followed by specific steps and orders. A smaller label gives to the new artist more opportunities and chances to find his music identity and share his or her ideas.
Madraas – The music industry it's a complex world, especially in dance music. Smaller labels give new artists a chance to express themselves and find a space. Niche music lives thanks to these labels, who provides fans quality music, driven by emotions and not by commercial demands.
WWD – What artist, tracks, and labels have you been grooving to recently?
VieL – So many artists and labels, but Armen Miran and Hraach give me always the groove I like.
Madraas – Valdovinos is always on fire! Jonathan Rosa's Mirrors is the label to watch.
We recently rediscovered an old track by Shai T, Emocion, in a Tony McGuinness (from Above & Beyond) deep Set… what a tune!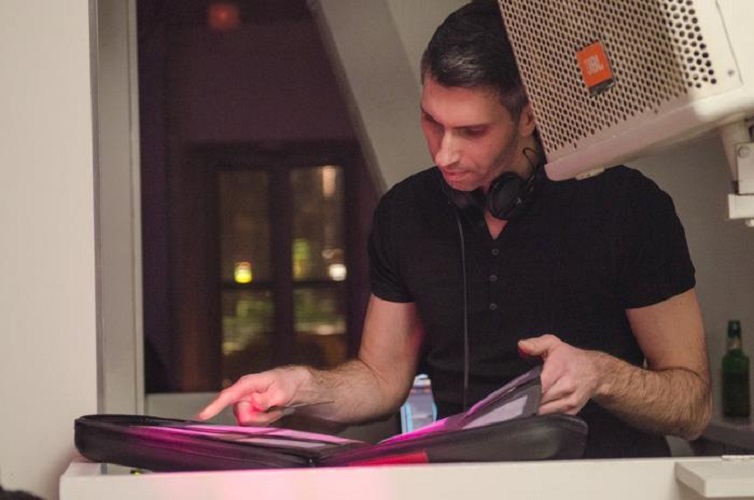 WWD – If you had to describe the Vires EP in three descriptive words, what would they be?
Madraas – Dreamy, Groovy, Lively..
WWD – What exciting projects are in store for the next couple of months?
VieL – I have an upcoming 3 tracker EP in early winter, on Behrouz's Do Not Sit On The Furniture Recordings, an upcoming track on TOR 🙂 Also, a couple of remixes on some great labels.
Madraas – We have an upcoming track on ADID, a great collab with DJ Zombi, and few remixes we've done for some of our favourite labels as well.
WWD – Guys, thanks again for joining us! Congrats on the new EP, and we hope to hear many more terrific tunes in the near future.
VieL – Thanks again for having us. We really enjoyed it!
Madraas – Thanks so much again for having us guys!
VieL, Madraas – Vires EP [TOR002]Release Date – July 31st, 2020
Stream & Buy – https://www.hyperurl.co/viresep
Stream releases in full via Spotify: https://spoti.fi/2uDd07z
Connect with TOR & XYZ – https://linktr.ee/wwd.xyz
Connect with VieL
Soundcloud – https://soundcloud.com/viel
Instagram – https://www.instagram.com/vielproducer/
Facebook – https://www.facebook.com/VieLProducer
Connect with Madraas
Soundcloud – https://soundcloud.com/madraas
Instagram – https://www.instagram.com/madraasmusic/
Facebook – https://www.facebook.com/Stavesofficial