8 September 2020
Mitch Oliver and Maaruo represent the thriving community of dance music in Montreal; a city also home to the When We Dip team, and a pillar of the creative direction behind the way we run the labels and media platform. As many have before them, the two were regulars on dancefloors across the city before moving into the studio and harnessing their love of electronic music as creators.
Each of the producers have made important strides in the early days of their solo careers, including Mitch's EP on Magician on Duty and Maaruo's remix of Budakid right here on XYZ. They've also found a distinct knack for partnership, as is evident in their joint track Corne Mistur which was released with Akbal Music.
Same Light will surely continue to turn heads and capture ears for the two Montrealers. It has that something special, an indescribable quality found in the tunes we love the most, no matter the genre. The all-Quebecois team for Same Light includes Beyries, one of the province's most beloved singer-songwriters. Her jaw dropping vocals glide naturally over the crisp arrangement from Mitch and Maaruo, harnessing melancholic prose of somber romance. Instrumentally, percussive flair and fluttering pads carry the words in perfect harmony; A tune that will write it's own story. 
To match the original's quality, Hernan Cattaneo and Erdi Irmak join the release with two stunning remixes bred for dancefloor affairs. 
In celebration of last week's release, we caught up with Mitch and Maaruo in Montreal to talk about life as a producer during these crazy times.
WWD – Hey lads, thanks for joining us today!
Mitch Oliver – It's a pleasure, glad to be here 🙂 
Maaruo – Hi Guthrie 🙂 It's a pleasure!
WWD – We've been eagerly awaiting Same Light's release for some time now, and happy to see the day has finally come. What sets this track apart from your other productions thus far?
Mitch Oliver – For starters, this is the first track I ever worked on with vocals, and it definitely changed my approach to the song writing process. BEYRIES has such a touching and special voice that I wanted to give it as much space as possible while maintaining a solid groove and I feel we were able to achieve that. I'm also a big fan of her music and I've seen her in live shows quite a few times, so it's quite special to be able to now create a musical story with her and one of my best friends.
I think the track also has the potential to reach out to people outside of our niched market, which is something exciting. It's a good example to show how electronic music can be smooth and powerful at the same time and touch many different types of people, not just the underground community. 
Maaruo – I think to have had the opportunity to work with such a moving voice like Beyries' kind of set the tone on where we approached the production from. To have this much feeling in a vocal really makes the track fall together by itself.
We kept a more minimal approach on the instruments and an intimacy in the textures which also brings up this delicate yet groovy feel to the track.  We also recorded some analog synths on this one which were a lot of fun experimenting with. 
WWD – You guys have become quite acquainted in the studio. How did you first begin making music together?
Mitch Oliver – I've actually met Marco at an event I was DJing at in Montreal a few years ago. Montreal has a very tight and thriving music community and he came to me to chat about music and we quickly connected. I think about 2 weeks after that we were already in the studio making music, and the connection was even stronger. I'm truly blessed to have crossed Marco on my path 🙂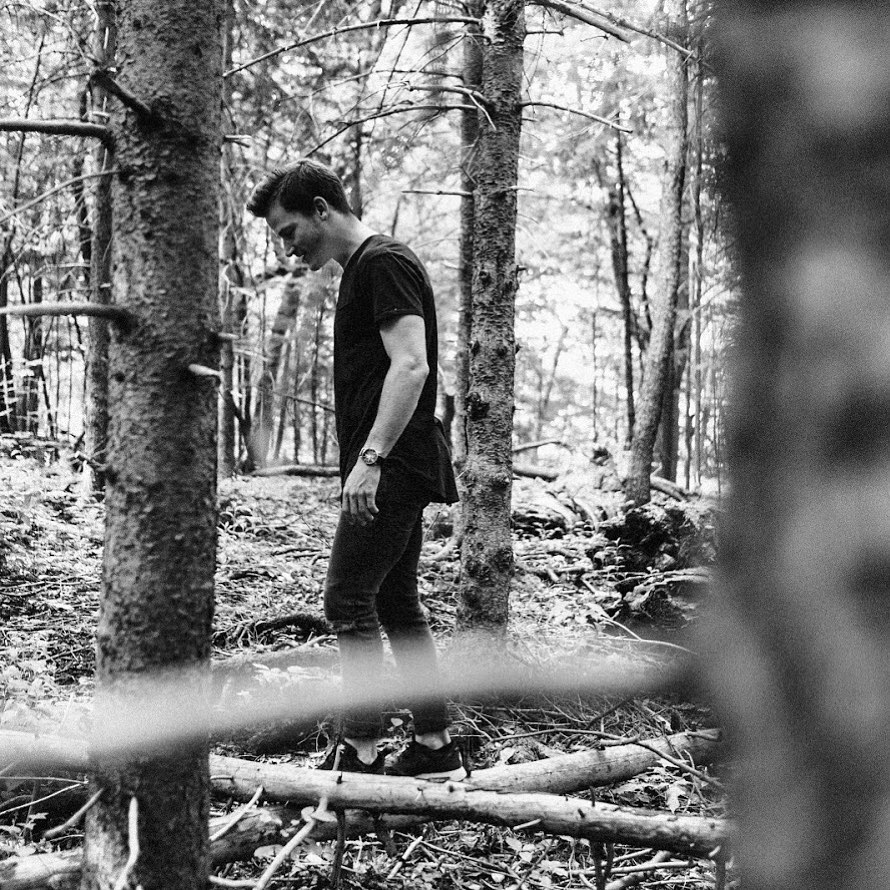 Maaruo – Exactly, I saw him play and went to him after that, and we became friends 🙂 I really enjoy sharing the creative process with someone like Mitch, with whom I have a lot of fun with and a lot of complementarity with, especially in the way we process work. 
WWD – What traits do you find in each other that push your collaborative tracks to places that you wouldn't have on your solo originals?
Mitch Oliver – Marco is a very talented musician. He has gone to school for many years in the music field, all the way to a university degree, and is a tremendous drummer as well. His skills as a trained musician really pushes myself to keep learning and growing as an artist. He sparks my creativity a lot when we work together and he pushes me out of my comfort zone, which is always a great tool to learn and make better productions.
On the other hand, I think my background and experience as a DJ for many years allowed him to have a different perspective on what's needed for a track to work on a dancefloor and make people move.  Marco has also more of a free minded approach to projects, where he lets himself be fully inspired by the present moment and doesn't really think about the result too much.
I have more of a planned and methodical approach which is very beneficial when it comes to being able to finish projects and keep to the artistic direction we have in mind, but his influence helps me push outside of the boundaries of that plan and it creates something special every time. We complement ourselves very well when it comes to our strengths in the studio, which is why it's always a great experience working on projects together.
Maaruo – Thank you Mitch 🙂 Absolutely, Mitch has a solid yet flexible structure when it comes to work in general and this includes production. Mitch is more result oriented and has a good sense of planning which is really helpful in the studio to make a session count. Working together really makes our talents shine on both ends and I love the way he is dedicated to his craft.
Having his good work flow influencing our production in the studio makes us tying up loose ends on ideas in a more systematic way, therefore being more clear and consistent in the way we approach a track. We also love to share our knowledge over production and music in general with one another which I find very enriching as much for my craft as for my passion for music.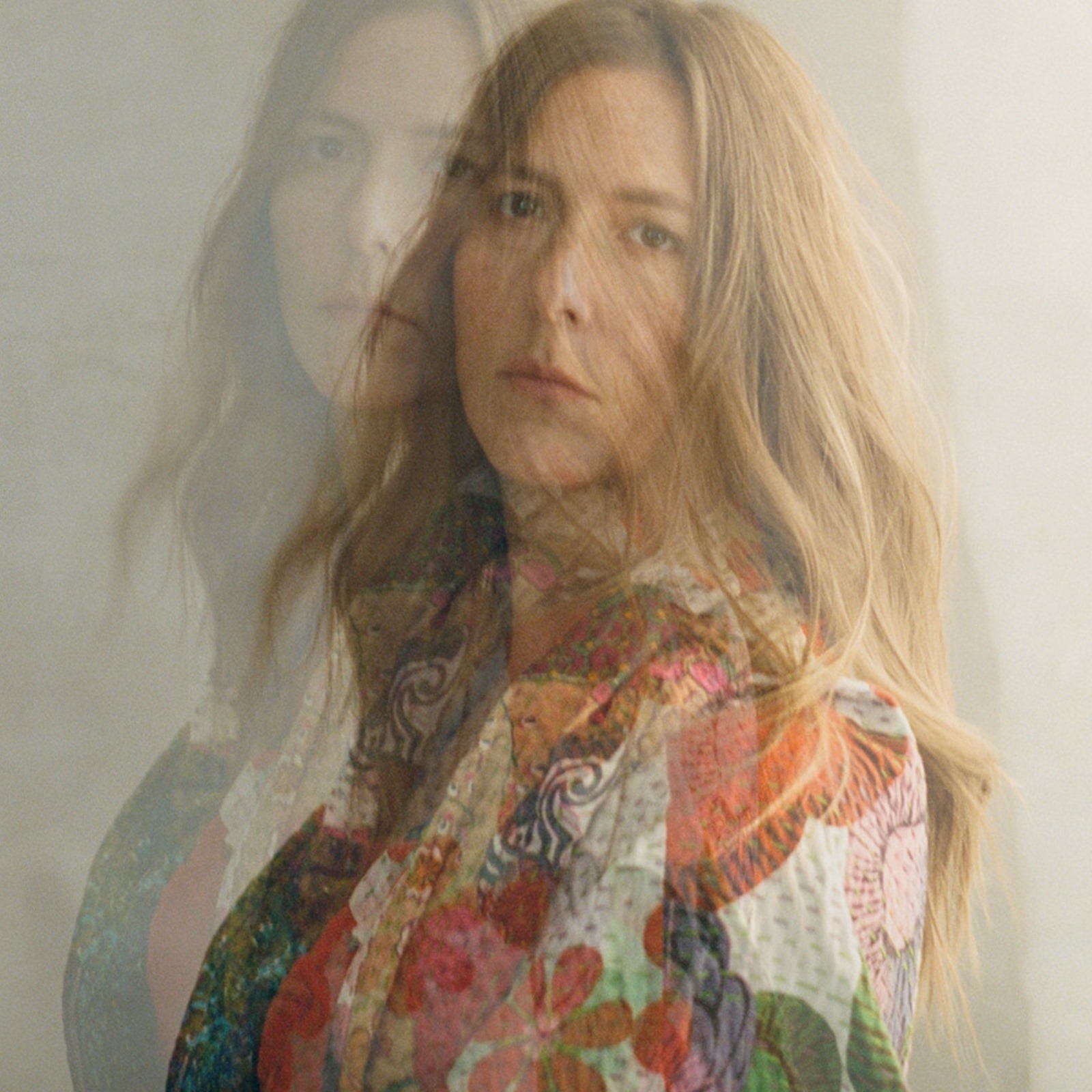 WWD – What was it like working with Beyries, who established herself quite well as a top notch singer-songwriter in Quebec?
Mitch Oliver – Fantastic. She has so much talent and a very open mind, which is a recipe for success when collaborating with other artists, especially when they navigate in such a different music world then hers. As I mentioned before, I'm a big fan of her music, but we also became very close friends a few years ago. She's like a big sister to me, so it was quite special to have the chance to finally work on a track together. We had cherished that moment for a while and I'm glad it finally worked out. 
Maaruo – It is a true chance to have worked with such a great artist. Her music profoundly touches me and the amount of emotion in her voice is really what ignited the project.  
WWD – Montreal is a hub of artistic energy and support. Tell us about your home and how special of a place it is for musicians?
Mitch Oliver – Montreal is honestly such a great cultural hub. It may not be as populated of a city as the very large metropolitan cities in the US or in Europe, but we have a surprisingly great underground music culture considering its size. It hosts so many internationally known festivals, such as Jazz Fest, Francofolie de Montréal, Piknic Électronic and more that it's easy to be inspired. It's people are also very open minded, and have a very good sense of critique, which makes it a very great place to be when you're a musician. 
Maaruo – Montreal has a rich and eclectic music scene. There is something for everyone, but its also very unique. There is a lot of cultural activity in general and especially in the music scene. Also having french as an official language definitely brings some uniqueness in the way artists come up in the singer-songwriter scene. Montrealers are very curious and outgoing. There are people sharing their passion for music all around!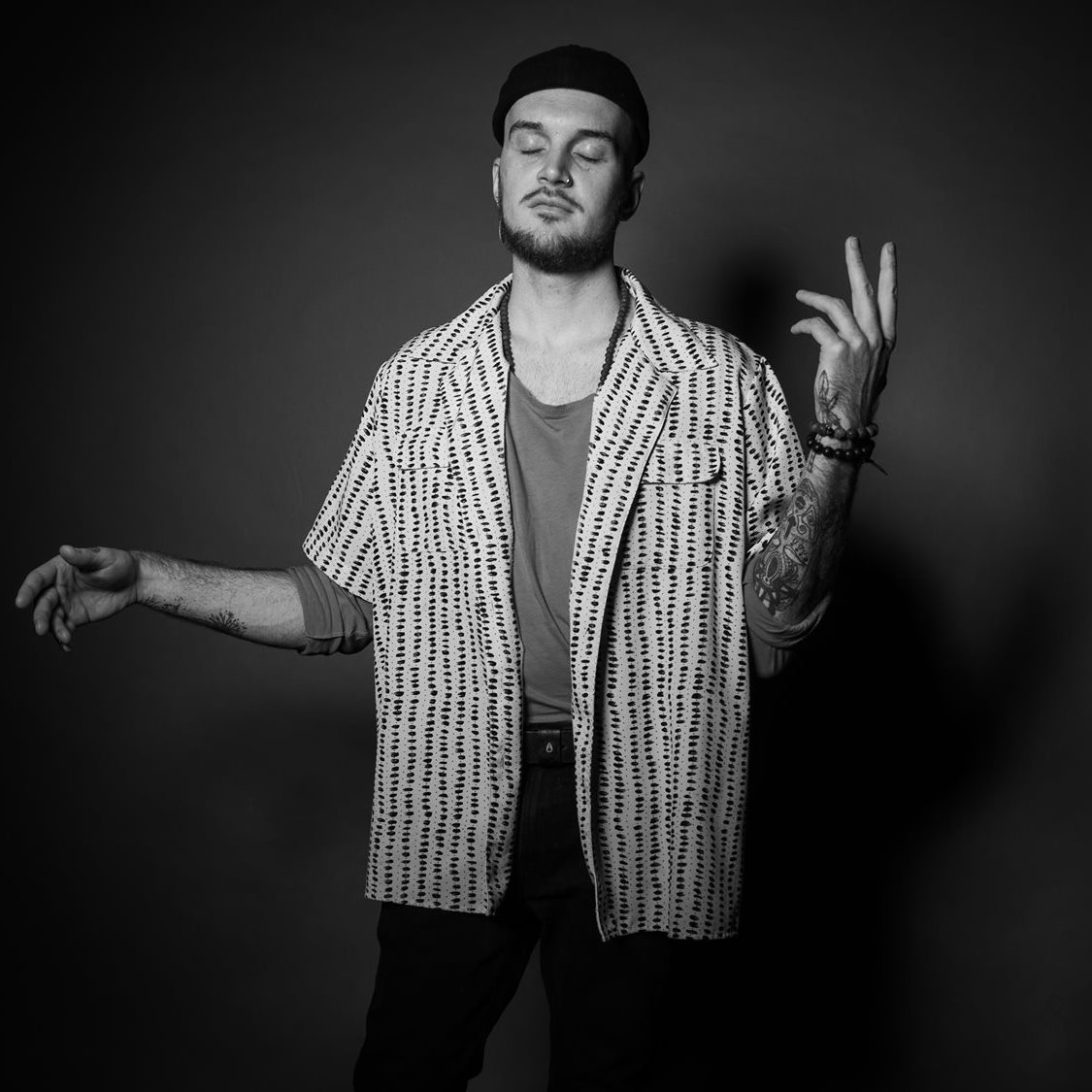 WWD – Tell us about Hernan Cattaneo, his impact on the global scene, and what its like to have him involved on your project.
Mitch Oliver – Honestly, where to start on this one, I mean, he's El Maestro of melodic music! I still have to pinch myself to remind me that he has remixed our track. Jokes aside, it's a true honor to have him on board. He is someone who has worked so hard to be where he is at nowadays and has always stayed true to himself. He's such a humble guy and his impact on the global scene is enormous. He has pushed progressive house to the top and always surpasses himself when it puts himself into whatever project he works on.  Marco and I felt like the track needed a remix that would transport people into more of a progressive, energetic state and we could have not dreamed to have someone better than Hernan to do it. 
Maaruo – I think pinching yourself is totally okay to begin with. At first, we wanted to have remixers that we knew would make the original mix sound different, and also reach another audience with their own take. Which we succeeded in finding. But to have an artist I can think of as a legend in the progressive scene really is beyond what I would have imagined being amazing. 
WWD – Erdi Irmak represents the new wave to A-lister deep and melodic producers. What makes his music stand out to you guys?
Mitch Oliver – Erdi is such a talented producer, everything he makes is pure fire. He has that something indescribable about his way to create so much groove in his drums and percussions that it's almost magical. When you can guess the producer of a track before knowing who did the track, it's a sign that he has found his signature style / sound. However, he does so by still staying fresh and bringing on new melodies, new soundscapes and new arrangements that make each of his tracks very unique. 
Maaruo – Erdi Irmak is one artist whose sound I think highlights the characteristics and feel of what I can think of as "Deep House". His tracks hold a really profound and emotional quality and his drums and percussions dialog in an unique way that makes the whole groove put his own signature on the track. His tracks really get me and I love playing his music in my sets.  
WWD – How have you been spending your summer, given everything thats going on?
Mitch Oliver – The first few months of the pandemic, I focused on working on my craft and made a lot of new music and worked on other projects, such as my Aurora video series. I also spent a lot of time outdoors, in the wild and it felt so great. I went on a 3 weeks van trip up the northern east coast of Quebec and it was so resourcing and beautiful. A great reminder that we don't have to go too far to be astounded by how beautiful our planet is. 
Maaruo – I went full on production mode in the beginnings. There was not that much else to do, which is a good part. I also took advantage of the down time to settle in a new apartment and studio. I went on several camping trips which were nourishing to the soul and essential to escape from all the noise when need was. I focused my attention on what is available and tried to benefit the most from what is there. Music and nature will always remain to fill our hearts. 
WWD – How has the Montreal scene adapted to the times?
Mitch Oliver – It's been ups and downs, but the underground scene is still at a pause for now. Bars are open, but it's strictly forbidden for clients to dance, which kind of makes it irrelevant to have DJs play music that is built for a dancefloor. There are a bunch of last minute, semi illegal outdoor parties, but nothing official yet. All the established underground clubs are still closed and I really hope they will survive these rough times. I really wish there was better support by our governments for our industry in general because it's suffering very hard right now and unfortunately, if no measures are taken, or some sort of help, illegal parties will still occur and it won't help the public's perception of our industry and the established clubs won't be able to reopen. 
Maaruo – We all saw the livestream boom that happened when confinement first shut the doors for every venue. I think this is a great way our community quickly adapted to the situation and keep on making the music we love being shared. I agree electronic music has a deep sense of community and is a form of language in which people exchange vibes and smiles while sharing the dance floor. I think we all miss these times but our industry is innovative and if we have to evolve to make the music live, we will.  
WWD – How do you think the international scene and music community will shift due to the pandemic in the long term?
Mitch Oliver – I think everyone in general, not just our industry, will be a lot smarter in terms of maintaining good hygiene and be more responsible when they catch an infectious disease of some sort. 
In terms of our industry, I think it all depends on the discovery of a vaccine. At the end of the day, as long as we don't have a cure for this virus, we won't be able to see secure large-scale parties. However, if we can find a cheap and quick way to test people for the virus, then I hope our industry will be able to reopen under strict regulations. I believe some sort of federation or association that would provide strict protocols on how to run music events and monitor those events to make sure they abide by these rules would help greatly. At the end of the day, live streams are great and all, but nothing beats the real thing, we are in this because we love sharing, and without people in front of us to create that energy and share it, it will never be the same.
Maaruo – It would be difficult for me to think about the technical aspects of how the event companies and venues will change to adapt to the current situation. We have the chance to be in an era in which technology is evolving at a stunning rate and I believe part of the solution may take place around this. Things have changed so quickly in only a few months so we could always be surprised at what is around the corner. Private parties are one thing I can think of being possible, that is the closest to what we are used to, in terms of events, given the situation. 
WWD – What's been a silver lining of the Corona summer for you?
Mitch Oliver – Definitely being able to spend a lot more time with my loved ones than I usually do in the summer, especially the weekends. It was also great to be able to go on vacation with my girlfriend for 3 weeks and plan it ahead of time knowing that no gigs would get in the way. 
Maaruo – All this down time and noise down really centers oneself. I am someone who enjoys spending time alone, I truly need it, so it was not that huge of a shock for me, compared to what it must have been for many other people, to have to stay home and focus on what my soul truly wants. Like I said earlier, I moved into a new apartment and this silence made it really soft to get installed in a new home and to take the time to set up a new studio. Having the time and the space to focus on music and to take care of myself and the people I love really was a blessing for me. 
WWD – What producer, labels, and tracks have been at the top of your playlists recently?
Mitch Oliver – Honestly way too many to list them, and it really depends on my mood, but if I have a crack at it:  I've been very impressed by Klassified, their recent VA is absolute fire. Parallels collaboration with Fulltone "How Can I Resist" is such a masterpiece. I also really like the most recent Makebo track on All Day I Dream called "Just A Dream". Also, everything that's released on Armen Miran's label Hoomidaas these days is also pure quality music. 
Maaruo – Hoomidas has definitely a solid streak of good quality releases since it started. I also love what Where The Heart Is has been pulling out the last couple of months if not to mention Erdi Irmak's "Land of Roots" EP. One EP that was recently released on Anjunadeep and is phenomenal is Luigi Sambuy's "Paper" EP. 
WWD – Whats coming up on each of your calendars? Any exciting project you can tease?
Mitch Oliver – I'm currently working on the second edition of my Aurora video series, which should be out sometime this fall. I also have more music coming out in the coming weeks and by the end of the year, so can't wait to share them with you as well. 
Maaruo – I have recently spent a lot of time in the studio to work on many different projects and I got the chance to explore a completely new approach in composition and production. I am currently exploring a more ambient sound palette and making music without any purpose or idea in mind to start with. Some of these works are to be appearing in short films in the near future.   
WWD – Guys, thanks a million for joining us! Very much looking forward to seeing Same Light make its way through the world, congrats again on the release.
Mitch Oliver – Thanks, always a blast to chat with you my friend. 
Maaruo – Always a pleasure, thanks to you buddy!
Mitch Oliver, Maaruo – Same Light EP [XYZ021]Release Date – September 4th, 2020
Stream & Purchase – https://ampl.ink/b10eE
Connect with XYZ – https://linktr.ee/wwd.xyz
Stream releases in full via Spotify: https://spoti.fi/2uDd07z
Follow Mitch Oliver
Soundcloud – https://soundcloud.com/mitch_oliver
Facebook – https://www.facebook.com/mitcholiver.dj/
Instagram – https://www.instagram.com/mitch.olive…
Follow Maaruo
Soundcloud – https://soundcloud.com/maaruo
Facebook – https://www.facebook.com/maaruomusique/
Instagram – https://www.instagram.com/maaruomusic…