13 October 2020
Argentina continues to assert itself as a hub of melodic mastery, with a heady group of amazing producers providing a steady stream of grooves from across the electronic spectrum. We've been lucky to harness the Argentinian conquest with Hernan Cattaneo, Alejandro Mosso, and Facundo Mohrr appearing on our imprints; we are thrilled to continue this exploration with Lisandro joining the South American roster.
With releases on Lost Desert's Souksonic and Pablo Bolivar's Seven Villas, Lisandro has the attention of some of the scene's longest serving tastemakers. He has a distinct knack for rich soundscapes and soaring melodies, often with a tinge of psychedelic nature in the background.
For Lisandro's debut on TOR, we proudly present the Void EP. On the A-side, he connects with vocalist Nauel for a steady groove that rides lovely lyrical work. Sumptuous character from the rising synth melody sets a strong foundation for the release; a versatile tool for both clubs and home listening.
Nauel also contributes his vocal wizardry to Finally, with a soft and elongated prose. A driving basslines ebbs and flows to create genuine moments throughout the arrangement, letting Nauel's voice soar before kicking back us into gear. 
Closing out the trio, we have the vivacious Serenade. Percussion connects with wind instruments, centered around a progressive kick that keeps energy moving throughout the track. Fluttering melodies and timeless sounds shape a stellar tune, perhaps the pick of the bunch.
To celebrate the release, we caught up with Lisandro to touch base on how the Void EP came to fruition.
WWD – Lisandro, thanks for joining us today! Congratulations on the Void EP, we're really loving the trio at the office. What overall vibe were you going for with the release? 
Lisandro –  I was looking for a release of Organic House, so I decided that Groove Club, melodic ambient, and the vocal of Nauel were the perfect combination to obtain the result I want.
WWD – How did you come to work with Nauel, the amazing vocalist on Void and Finally?
Lisandro – One year ago, I sent him the track 'Finally' on Instagram. Since then, we start working together. Later, we came together also on Void to make an EP, which you have now!  
WWD – What were some of your go-to synths, drums, or plugins throughout the creation of the Void EP? 
Lisandro – I combined Roland Cloud's flutes with Omnisphere with midi Arturia and Kontakt's drums.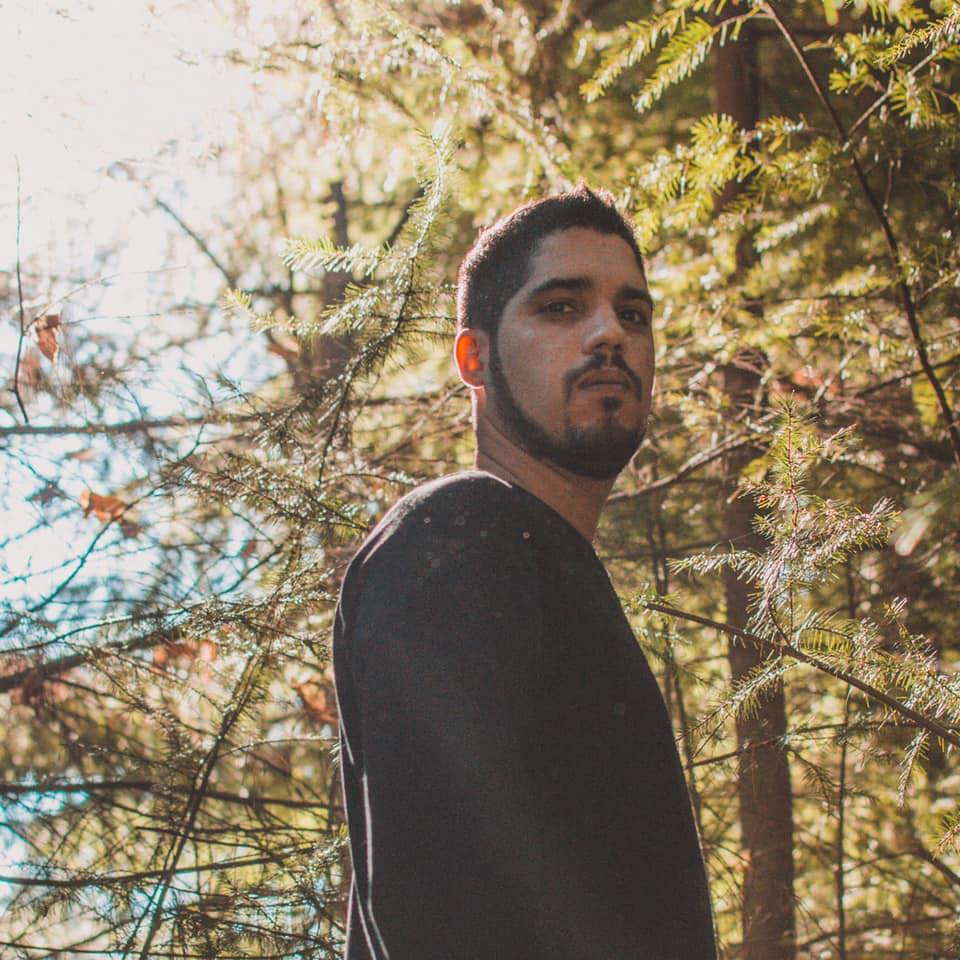 WWD – Where have you been located the last couple of months?
Lisandro –  In my studio in Tigre, Buenos Aires, Argentina.
WWD – Tell us about the Argentinian dance music scene, and how it has produced such stellar producers for years now. 
Lisandro – I like this kind of question because I can speak hours about the scene in my country. But I'll try to be brief. Nowadays, Argentina is presenting a new generation with incredible potential; new producers who have totally changed the scene due to their diversity of styles. Today in Argentina, people are more interested in producing then just DJing.
WWD – How has the pandemic impacted your life – either in your music career or personal life?
Lisandro – As a Dj it was very difficult to accept what was happening. I missed especially the audience and the energy of the shows. On the other hand, I realized that it was a moment to take advantage of working on music full-time, and that is what I did.
WWD – In what ways will Covid change the music industry for the better?
Lisandro –  I think that Covid will give producers more time to make new music and create amazing other projects.
WWD – Tell us about Flug Lab. 
Lisandro –  Flug Lab is my channel of expression since I created it two years ago. It's my label, where I have the opportunity to select and expose the music that I like.
WWD – How important are small, artist-run labels to the overall dance music scene?
Lisandro – In my opinion, its been hugely important to see the support to these types of labels that recently has taken off. Never underestimate other's potential, especially when the label belong to an artist.
WWD – Who have been some of your favorite producers and labels to listen to recently?
Lisandro –   Producers… Cornucopia, Modd, Lost Desert, among others;
and Labels… Anjunadeep,  All Day I Dream, Lost and found, and XYZ.
WWD – What do you have working for the future? Any exciting projects we can look forward to?
Lisandro –I've been working on music for The Soundgarden, Nick Warren's Label, and a single for Perfecto Records, Paul Oakenfold's Label. Also, my new EP vinyl's edition is coming soon for Amulanga Records, Modd's label.
WWD – Thanks again for joining us Lisandro – we're very much looking forward to having you on the label again 🙂
Lisandro –  There will be more new music soon on TOR! Thanks to you for the support and love that I receive.
Lisandro – Void EP [TOR004]Release Date – 10.09.20
Stream & Purchase – ampl.ink/ZDBQ5
Connect with XYZ – linktr.ee/wwd.xyz
Stream releases in full via Spotify: spoti.fi/2uDd07z
Follow @lisandro-official
Facebook – www.facebook.com/Lisandroofficial1
Instagram – www.instagram.com/lisandro_official/