30 November 2020
TOR heads back to South America for our latest offering, to one of the most vivacious, eclectic, and musical nations in the world – Brazil. Pedro Capelossi is an important figure in the thriving Sao Paulo electronic scene, yet has launched onto the international scene with a production style rooted in timeless character.
After vibrant projects on the likes of Seven Villas and Dream Culture, we're thrilled to have him at the wheel for the Haute Couture EP; a pristine showcase of the Capelossi groove.
House, in its classic form, constructs the backbone for the Haute Couture A-side. A NYC-esque drum arrangement sets the stage for more modern touches, with delicate horns and a pulsing bassline bringing immense character; a feel good tune to the core, and a welcome reminder of the simple joys of house music.
Red Velvet harnesses similar roots, with jazzy influences front and center. The seesaw jabs of piano and trumpet create a playful melody, gliding with ease over another joyful 4×4 kick.
Easing us into the conclusion, Miles collects more somber tones. A percussive rhythm meets elongated pads, with a melancholic bassline floating along. It's the summary of a delightful and cohesive EP, capturing the best of electronic sounds both new and old.
To celebrate the release of the Haute Couture EP, we caught up with Pedro to check in on life, music, and the future.
WWD – Pedro, thanks for joining us today mate!
Pedro – It's a real pleasure! Thank you guys for having me!
WWD – We're absolutely loving the Haute Couture EP – the timeless character is irresistible. What three words would you use to describe this project?
Pedro – Made with love!
WWD – It blends classic housey character with newer forms of deep and melodic production. How do you utilize different influences and genres in the studio?
Pedro – I love music and it's been around my whole life, but when I started DJing and producing, my perception of music completely changed.
I have started paying more attention to details and the beauty of each and all kinds of music. Today I can be inspired from anything that has a soul in it, from a classical piece of music to a beautiful movie soundtrack, from the very experimental to the very pop.
I think this new perception and the ability to see the beauty in music itself, no matter the genre, helped me to build these tracks.
WWD – What makes this EP unique when compared to your other projects thus far?
Pedro – I think this EP has a lot of soul. Of course, It's clearly a "jazzy" inspiration.
The EP is unique for me because for the first time I have followed a theme, so even though each track has a very different vibe, they were built using this same main concept, that was really fun to do!
WWD – Where have you been spending the last couple of months, during these crazy times?
Pedro – I have been in Barcelona at home, but luckily I was able to travel a little to all Balearic Islands this summer and disconnect a bit.
WWD – What's been a 'silver lining' of the pandemic for you?
Pedro – I think the "silver lining" must have been able to reimagine how to use your time and also to develop our self knowledge.
I have used these crazy times to invest in myself. I'm studying mixing/mastering a lot, reading more books, learning another language and new cooking recipes.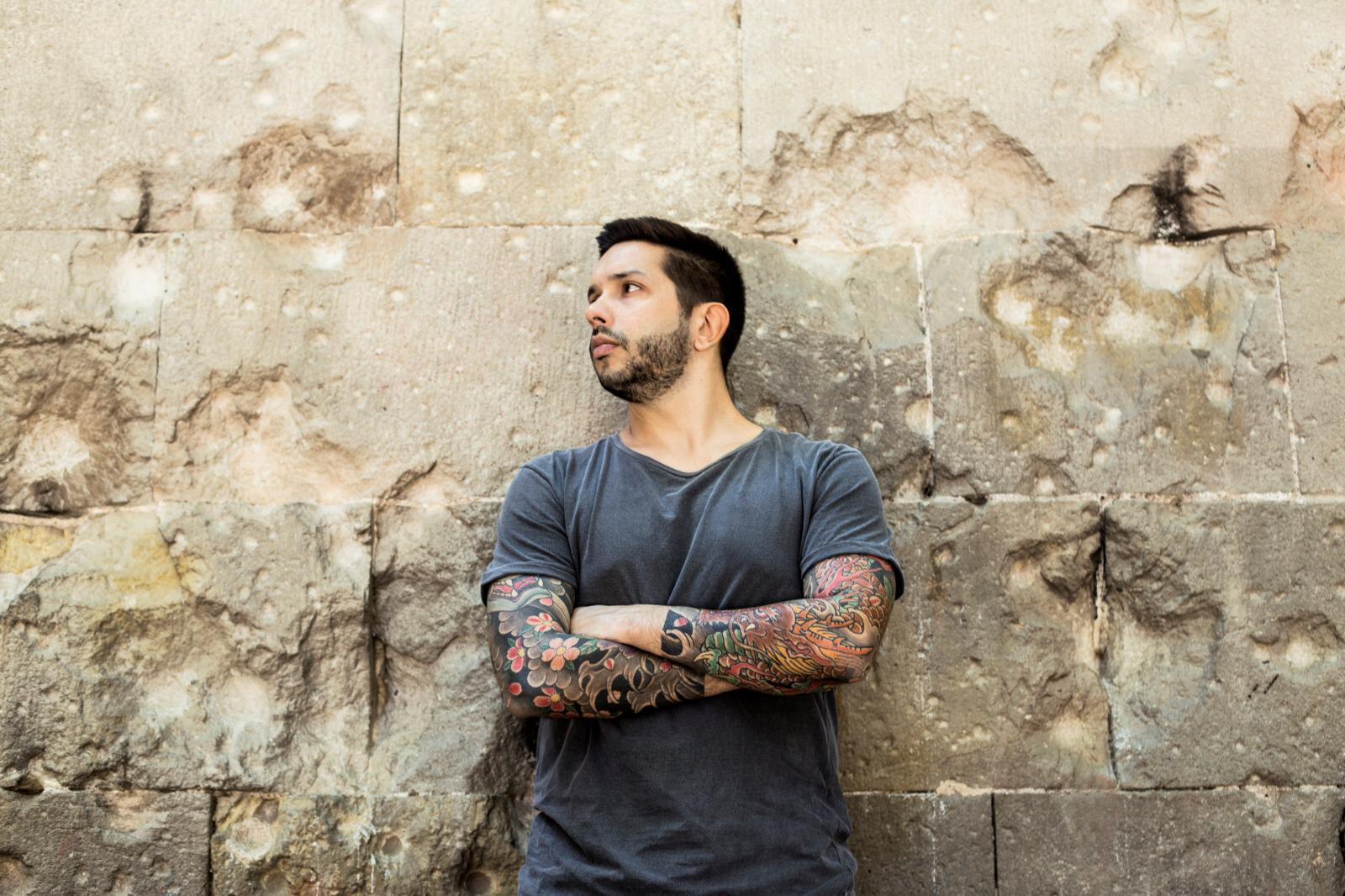 WWD – How do you foresee the dance music community changing in the long term due to Covid?
Pedro – I'm not really romantic about that.
Talking about the "scene" worldwide I honestly think it won't change a thing. It's just a painful pause (for some people).
When it's possible, the events will return, certainly with different security measures, but pretty much the same scene. I don't believe it will change for better or for worse.
WWD – Tell us about your early days in electronic music – did you start as a DJ or a producer?
Pedro – I have started to attend hard/acid techno raves in Brazil really early, around 2002/2003 at 17 years old.
Since then, I developed and refined my taste for electronic music. I have started as a serious enthusiast, learning deeply about labels, parties, DJs etc.
I would say I started flirting with DJing around 2008/2009 but only in 2012, after my first trip to Ibiza, I bought my first equipment and started to play seriously.
I only started producing very recently in 2017! My first release was in 2018, so I'm new in the game and I'm loving it!
I can easily say I'm way more into producing than DJing these days.
As a producer I can go from my bed to the studio in one minute having a morning coffee instead of leaving home at midnight in the winter for a regular and not so great gig!
Of course sometimes a great gig pays off, but there's nothing like depending only on myself for things to happen.
WWD – We hear great things about the electronic scene in Sao Paulo – how important was that community to your journey thus far?
Pedro – São Paulo is amazing for electronic music. That's (for me) what the city is all about: food and nightlife!
I love how underground the city can be with some great parties in unexpected places etc. You can have lots of fun there!
Also clubs like D.EDGE helped to establish this underground culture for the electronic music there, I'm really lucky to have played there sometimes alongside some good friends!
And talking about Brazil's scene it's mandatory to mention Warung in the State of Santa Catarina. That's for me the main electronic underground music temple in Brazil!
WWD – Who are some of the Brazillian artists that inspired you early on, and who are the exciting producers on your radar at the moment?
Pedro – Brazilian names that early inspired me: DJ Murphy, Gui Boratto and Danilo Ercole. Techno, House and Trance!
Talking worldwide, It's been a while that Pablo Bolívar is my favorite producer and he's always on my radar! The guy is always surprising me with masterpieces and different kinds of deep music. I can definitely say he's the one who inspired me to start producing more deep stuff. By the way, his set for When We Dip is one of my favorites ever, that's something that definitely inspired me lately.
At the moment I can also mention names like Esteble, Quatri, Timo Chinala, Powel, Fulltone and Evren Fortuna just to name a few.
WWD – I noticed recently that you got a new tattoo, which seems to be an artform you are quite dedicated to. Tell us about this hobby of yours.
Pedro – I love traditional japanese tattoos. I've been into this style since I was 17 years.
Once you get serious into this kind of tattoo all your body starts being painted haha. Now I'm in a long process of a huge piece in my back.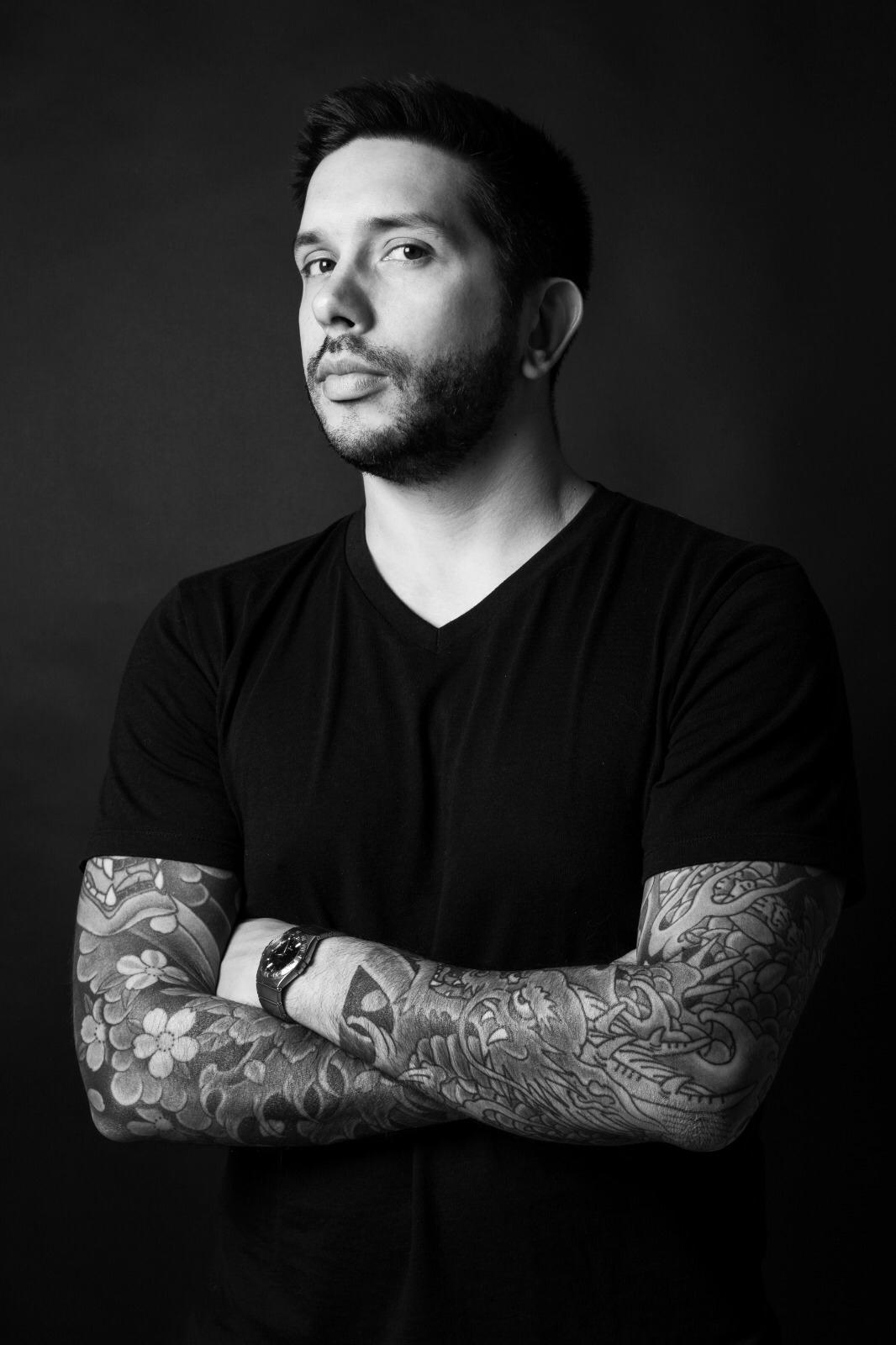 WWD – What do you look for in labels when considering partners in releasing your music?
Pedro – Even though I'm new in the game I have already released some music, so I can surely answer that.
For me right now, the most important thing is that the label trusts your music and cares about the artist-label relationship. It's also crucial that the label takes things seriously from a professional standpoint.
Moreover, we are talking about people here; both the label and artists are people with a life and it's problems. A warm and respectful relationship is the key to make the process worth it!
It is very frustrating putting a lot of effort, time, and feelings into a piece of music and the label treats you, or your music, with indifference or little respect.
WWD – Who are some of the labels that you feel are pushing the envelope within electronic music these days?
Pedro – Definitely XYZ/TOR, Freerange, Seven Villas, Sound Avenue, Klassified, Kindisch and Nie Wieder Schlafen.
WWD – As you look forward to 2021, what cities and festivals are you setting your sights on for the return of DJing?
Pedro – Always this triad: Barcelona, Amsterdam and Ibiza!
I miss São Paulo too, and I want to finally play in Buenos Aires as well!
WWD – Do you have any exciting studio projects or releases coming up that we can look forward to?
Pedro – Sure, I have a lot coming on Sound Avenue! I love this label! They have a brilliant management. Stay tuned for some nice remixes, including some XYZ artists!
I also have another track on the next TOR's VA that I'm really looking forward to!
WWD – Pedro, thanks again for the incredible music, and also for joining us today! All the best, and we'll see you soon.
Pedro – Well guys, it's a dream come true to work with you!
I've been following XYZ since day one with Budakid – Quixotic!
And no doubt that When We Dip is my reference in deep music, couldn't be happier!
Thank you!
Pedro Capelossi – Haute Couture EP [TOR006]
Release Date – 11.27.20
Stream – https://www.xyzlabel.lnk.to/HauteCouture
Connect with XYZ – https://www.linktr.ee/wwd.xyz
Stream releases in full via Spotify: https://www.spoti.fi/2uDd07z
Follow Pedro Capelossi
Soundcloud – https://www.soundcloud.com/pedrocapelossi
Facebook – https://www.facebook.com/djpedrocapelossi/
Instagram – https://www.instagram.com/pedrocapelossi/