9 November 2020
As we enter the somber and chilled autumn months in Montreal, we are lucky to find such warmth in the strength of the local music scene. The city has always been a hub for electronic producers, with a network of support and talent unlike anywhere else in the world. Even when the dance community is quieted as events are on pause, there is a lot to be proud of as Montrealers continue to exert excellence in the studio.
Tyler Mesa is the latest artist whom we have grown very excited about. The Canadian has been able to craft a genuinely unique sound; avoiding the guise of sounding like the rest, Mesa is firmly asserting his own sound as he continues his journey into the international scene.
We are thrilled to have Tyler on board for the next TOR project, the Erathia EP. On display is a sound deeply rooted in trance and techno roots, yet full of innovative flair. The EP represents Mesa's departure in a space where he will explore his influences and introspections, the results of which will be heard throughout the When We Dip labels.
Erathia and Dream to Reality showcase a knack for soothing textures with fluttering melodies. Easing us into the depths on the project, Mesa's ability to float the mind is evident from the get-go.
As we reach the pinnacle of the EP, Memoridea and Rising Sun bring immense energy and grit through progressive basslines and rich synth-work. Dancefloor weapons steal the show, as we welcome club-centric sounds into the fold.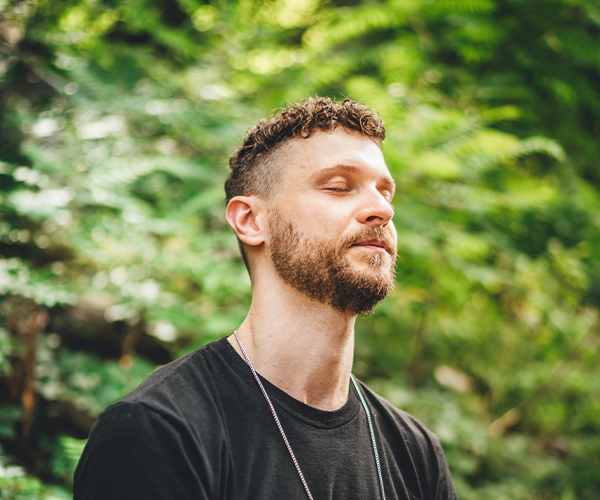 To celebrate the release of Tyler's debut on TOR, we caught up with the Montrealer to touch base on how things came together, and where things might go from here.
WWD – Tyler, thanks for joining us. Many congrats of the Erathia EP – super stuff!
Mesa – Thanks guys, happy to be here. Feels great to see the warm reception the EP is receiving.
WWD – When did you start making electronic music?
Mesa – I first touched a DAW when I was 14 but I started producing electronic music consistently around 16, which was in 2008.
WWD – We hear different strains and styles throughout the EP – who were your most influential artists as you got started in production?
Mesa – I was introduced to dance music through Trance artists like Armin Van Buuren, Above & Beyond, and especially DJ Tiesto and his "In Search of Sunrise" compilations.
It wasn't long after that I felt the urge to learn how to make the music I was hearing. At the time, I was also listening to some more underground, techy styles of dance music with artists like Pig & Dan, Sven Vath, and Pleasurekraft.
WWD – You craft such a unique and fresh sound across the electronic spectrum. How important is it for you to remain flexible, adaptable, and untethered to a specific style?
Mesa – A huge part of being an authentic artist comes from allowing yourself to make whatever music you feel drawn to. I wouldn't be where I am today if I had only stuck to producing one style of music. It's through experimentation that you fuse together a truly distinct sound that resonates with you, and ultimately your listeners.
WWD – You've established yourself through a series of lovely self-releases. What advice would you give to people just getting started with releasing music in the modern industry?
Mesa – Make the learning process a priority above everything else and don't be afraid to make mistakes. Come to terms with the fact that you will need to spend money on things like marketing, advertising, and branding. Before you release any music into the world, it's very important to hash out all of the aspects of your brand. What does it represent to you, what sets it apart, what is your short and long term vision, what's your story? In doing this you become passionate about more than just the music and you create a source of motivation that you can always refer back to when you need it most.
WWD – What are your essential studio tools?
Mesa – Omnisphere, coffee, and my workhorse KRK VXTs.
WWD – How have you spent this past summer, with everything that's going on?
Mesa – When I was laid off in early April I switched gears to a music focus 100% of the time. I hired a branding specialist to help me create my new visual direction. I also started working with a mentor who helped me figure out the fundamental vision and goals for the brand. I also invested a lot of time in learning marketing strategies for releasing music and on improving my skills at graphic design and video editing. Aside from all that, of course, a ton of music was made. In fact almost every day in April and May I was working on music and creating the best stuff I've ever made.
WWD – What's been a silver lining of the pandemic for you thus far?
Mesa – After being let go from my job I was able to let go of any distractions and dedicate myself fully to my music in a way unlike ever before. Obviously this isn't feasible long term, but it gave me the space to push myself to a new level that I now operate on regardless of how busy life is.
WWD – How do you perceive the dance music scene industry changing in the long term due to Covid?
Mesa – I believe a city's local scene will become more important than ever before. Having worked closely with festivals in the past, I know that the number of events will decrease worldwide for some time but I'm hopeful that eventually things will return to normal and touring will become a thing again.
WWD – Tell us about Montreal and Ottawa, and their role in your journey thus far.
Mesa – Ottawa is where I experienced my musical awakening of sorts and thought to myself, "THIS is what you need to do". It's also where I was given my first opportunities to DJ and perform live at different venues which was a big accomplishment for me in my hometown. Throughout my teens I was making trips regularly to Montreal with friends to experience the epic dance music scene the city has to offer. I knew one day I would end up here when the timing was right.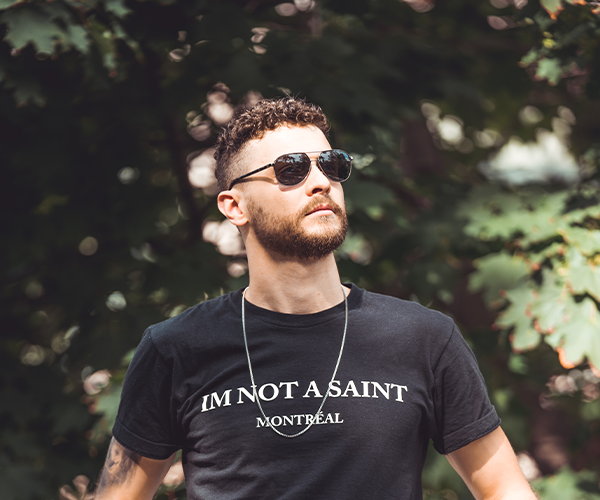 WWD – As you begin your relationship with TOR, what do you look for when considering labels for your music?
Mesa – I'm always looking to work with labels who are selective with their signings and actually put in effort to build a relationship before, during and after a release. It's also interesting to try and find labels where your music pushes their sound profile a little, but still resides within their spectrum. I feel like that is where you can really get noticed by people. I also consider the branding and visual strength of the label as I expect my level of professionalism to be reflected back.
WWD – What producer, labels, and tracks have been at the top of your playlists recently?
Mesa – If I had to pick just one, it would be Volen Sentir. The level of musicality they incorporate into their productions and their "gentle touch" production is, for me, unprecedented. Their music inspires my creativity on a regular basis and I reference their tracks often while working on my own music. I could write an essay on this topic but for the sake of keeping things short I would say that aside from them, I draw a lot of my sound from Brian Cid, Ben Bohmer, CamelPhat, Tim Green, and Patrice Baumel. My most played songs of this year would have to be:
Volen Sentir – Libra
Brian Cid – El Verano De Tus Ojos
Patrice Baumel – Synesthetic Flow
Ben Bohmer – In Memoriam (Tim Green Remix)
about : river – Silver Dusk (Volen Sentir Retouch)
WWD – What else is on the way from Tyler Mesa in the coming months?
Mesa – More releases on the When We Dip label family, different types of original video content, and finding homes for some exciting new projects.
Tyler Mesa – Erathia EP [TOR005]
Release Date – 11.06.20
Stream – https://xyzlabel.lnk.to/erathia
Connect with XYZ – https://linktr.ee/wwd.xyz
Stream releases in full via Spotify: https://spoti.fi/2uDd07z

Follow Tyler Mesa
Soundcloud – https://soundcloud.com/tylermesadj
Facebook – https://www.facebook.com/tylermesadj/
Instagram – https://www.instagram.com/tylermesadj/