18 January 2021
Westseven will forever hold a unique place at the imprint as he played a key role in the label's very first release in collaboration with Budakid. Quixotic set the stage for all that has come since on XYZ, and we couldn't be happier with how the inaugural A-side came together.
Having releases on Anjunadeep, Bedrock & Mango Alley amongst others he is no stranger to the scene, crafting a stellar reputation throughout the years via productions teeming with quality. He also launched his own imprint in 2017, Soul de Anima, hosting artists such as Kris Davis, Ben Weber and Amine K.
With the turn of the year, we're thrilled to have him back at XYZ with a melodic masterpiece – Compass. He's teamed up with Ross Farren, harnessing blissful vocals with bountiful drums for an uplifting aura; a tune we all need at the moment.
To celebrate the release, and recap a unique journey through the music biz thus far, we caught up with Westseven, ie Rory, for a quick chat!
WWD – Rory, many thanks for joining us today! How have the first few days of the new year been for you?
Westseven – Pretty smooth, considering the last year or so. Thankfully I just moved into a new studio and getting into some rhythm for the new year.
WWD – Where in the world are you these days?
Westseven – I'm currently in the west of London, buried away underground in my rather nice new studio layer. There is yet another lockdown here but I'm keeping myself busy and motivated with music.
WWD – You seem to spend a lot of time between the UK and Asia, particularly Kuala Lumpur. Can you tell us about what the eastern ends of the world mean to you?
Westseven – I was based in south east Asia until last July, where I lived in both Kuala Lumpur and Koh Phangan for the last eight or so years. Most of my favourite people are in the East now, so it was hard to leave. Praise the day when we can travel again! I was actually drawn to South East Asia in my late teens, and was hooked straight away by the warmth and beauty of, well everything, which for me can be the polar opposite of things here in the UK.
During the last decade I had the pleasure of playing and attending some of the most beautiful festivals and clubs in the region, arguably the world. I put down a few roots, so I will always feel a strong bond in general with that area. I built a studio on a Thai island, founded a couple of record labels, opened an English language school, worked in a million-dollar studio and with some super amazing friends (Creative Agency Asia) managed to pull off a new music production course in Kuala Lumpur during the height of the pandemic with myself beaming in from London.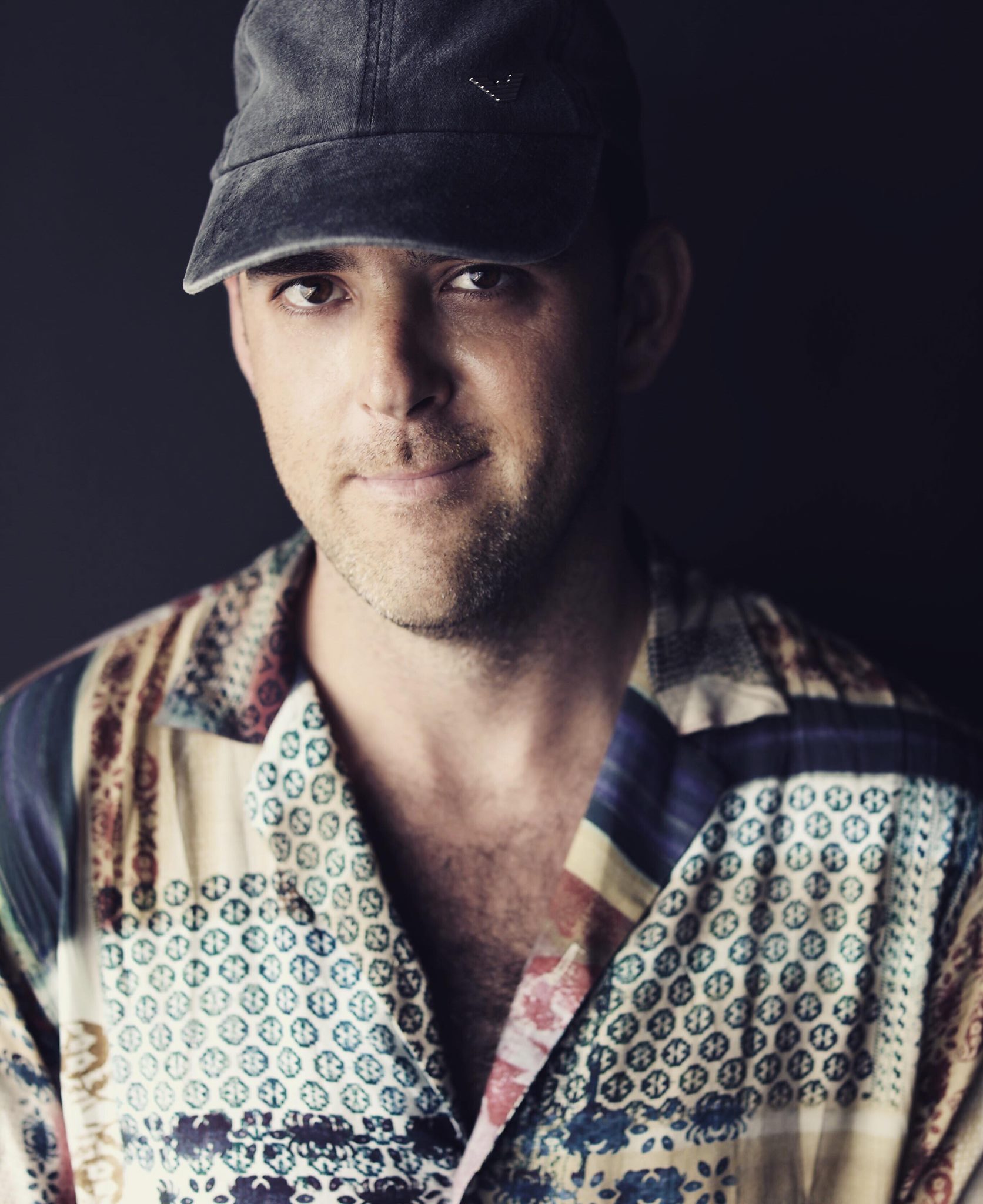 WWD – What's the electronic scene like in Southeast Asia?
Westseven – At the end of 2019, without a doubt the scene was at its best! Circoloco had a huge sold-out date in Kuala Lumpur for example. I've noticed in the last decade that it's been on a slow but steady rise, with lots more people joining the scene because of some of the amazing promoters in the region, bringing many great artists to Asian shores every weekend. Within each capital SE Asian city there are strong and blossoming underground scenes, especially in Bangkok, Kuala Lumpur, Koh Phangan, Bali, Singapore, Hong Kong and Jakarta. Each with their own long list of amazing local artists and selectors.
WWD – Who are some of the artists we should be keeping tabs on from that area?
Westseven – There are many amazing artists and DJs to mention, but some of the homegrown underground stars for me over the last decade have been; Hayze, Sunju Hargun, Dan Buri, Cuurley, Victor G, Alam, Meliha, Arzuk and loads more.
WWD – How have you been spending the last year or so with the lack of traveling?
Westseven – It's been mostly spent in the home studio, trying to write and at the same time trying to muffle the relentless hysteria coming from the media. I also moved continents during the pandemic, which was pretty nuts! I've been working hard on a big batch of new music, which should see me releasing regularly into the second half of the new year. I've also begun planning an album.
WWD – The UK has been on a rollercoaster ride, to say the least. What's it like to be in London; such a vibrant place that's been silenced for the moment?
Westseven – It's been rather strange to say the very least! I've had a fifteen-year hiatus from London, so add on a pandemic and multiple lockdowns, the vibes are pretty tame. I went to see Jody W play at Night Tales in London in August at a socially distanced event, and it was amazing to be there and of course the music was devilishly good, but we had to enjoy it from the comfort of a seat. That will take some getting used to. Vibes, turned down for now.
WWD – What's been a silver lining for you through all of this?
Westseven – Being able to be with my family again has been fantastic and reconnecting with some very dear old friends.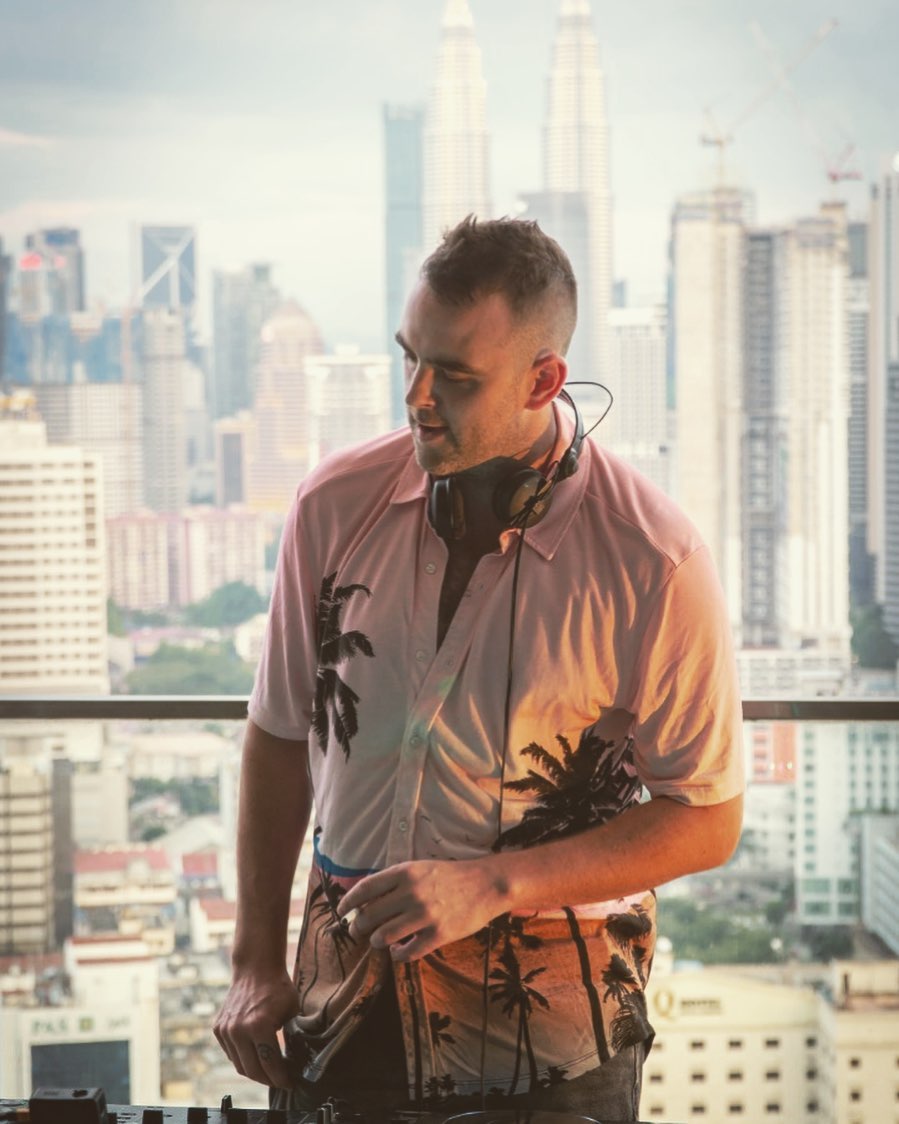 WWD – Turning back to the music, we've been loving Compass ever since it arrived in our inbox, and we're thrilled to share it now with everyone. Tell us about your partnership with Ross Farren.
Westseven – Ross is one of those rare multi-instrumental guru's who can play anything, and also sing rather beautifully too. Sort of what I'd like to sound like if I could sing!! We met through his father in Kuala Lumpur, about four years ago and our first track got signed to Anjunadeep. We've made about half a dozen more during the beginning of the lockdown last year. I expect all of those tracks to come out in 2021! One of those was indeed Compass and it has a lot of reflections inspired from that very isolated period.
WWD – Compass comes alongside a release brimming with melodic moods from around the world, with the likes of Romania, Canada, and Australia represented. How have you seen this melody-driven sound grow in recent years?
Westseven – I think it's been growing nicely for many years, but now there are some really intelligent producers making this stye more accessible for more and more people to enjoy. I also think now more than ever people are really ready for slowed down soulful, melodic dance music and it's blossoming incredibly from all corners of the globe.
WWD – Anjunadeep has played a crucial role in your journey thus far – what can you say about the importance of the enigmatic label to both your story, and the overall melodic scene in general?
Westseven – They indeed have. It actually started a couple of decades ago now… around early 2000's, in Room 2 in Turnmills, gawping at Above & Beyond play to maybe a dozen people. For me, the sounds of their labels throughout the last two decades has helped define progressive dance music, and it's now unparalleled in my opinion. It's a label which constantly lights up the most unique progressive sounds, keeping the bar always just above the nose. I have always found the Anjunadeep sound and the core artists to be inspiring. You can see both their labels continue to pave the way over the coming years.
WWD – As a label owner yourself, how do artist-run and smaller niche labels play a vital role in the health of the industry as well?
Westseven – I think they allow for maximum expression, to be wholly unique and not think so much about fitting a sound or style to a certain record-label. They also build up the eco system slowly but surely with other amazing talents which perhaps wouldn't get a look in on the major labels. Plus there are a huge number of amazing artists these days that it almost requires such a vast number of labels (fight me on that one).
WWD – What challenges do you see as a producer in the modern systems of dance music?
Westseven – Being unique. Finding the balance between making soulful music to work on a dance floor, or just to listen to in the car after a day's work! Also, in todays industry, it's a far-cry from just being able to just produce a great record. Finding the right team to build and support your brand, should be in the manual too.
WWD – Who are some of the labels and artist you've been listening to recently?
Westseven – Anjunadeep, unsurprisingly, are always heavy on rotation, as are Rose Avenue, Maeve, and Keinemusik. When I am not completely engulfed in my own music; Olafur Arnalds, Cubicolor, Jody Wisternoff, Bob Moses & The Alchemist are amongst the artists on repeat. I tend to rarely search for new music these days, but I recently discovered Ford, which is a treat. Really enjoying his sound.
WWD – What's been your proudest moment thus far in your career – any releases or gigs in particular that stand out?
Westseven – I think making it through 2020, first of all, is worth a mention. My gig in Goa though at the end of 2019 for Anjunadeep's Open Air was pretty magic as was the whole first tour in India. Also, some very memorable gigs in Phangan and Kuala Lumpur across the years. Or my first EP on Anjunadeep a few years back. I am also very pumped with an exciting year of music lined up on my label, Soul De Anima. Keep an eye out.
WWD – What's on the docket for 2021 – any resolutions or goals you might want to share with us?
Westseven – A first music video is being shot next month, which is a follow up single with Angus Powell. A ton of new music for the year on some of your favorite labels, plus a first artist album.
WWD – Once nightlife returns, where in the world do you want to play first?
Westseven – Printworks, London or Warung in Brazil. Larive in Goa! Anywhere in Kuala Lumpur! There are lots, basically anywhere with a bit of heat.
WWD – We're hoping it's possible sooner rather than later! And we'd love to see you in Montreal as well. Rory, thanks again for joining us mate – been a pleasure!
Westseven – See you very soon, I hope, in Montreal!
Love. Rory
Blanche II [XYZ028]
Stream – https://xyzlabel.lnk.to/BlancheII
Connect with XYZ – https://linktr.ee/wwd.xyz
Stream releases in full via Spotify: https://spoti.fi/2uDd07z
Follow Westseven
Soundcloud – https://soundcloud.com/westseven
Facebook – https://www.facebook.com/westseven.w7/
Instagram – https://www.instagram.com/westseven_/