22 February 2021
Magent has been a terrific partner for TOR since we debuted his first release last year, the delightful Dark Room. The Ukranian has been a constant presence on our Tales or Romance series, showcasing his unpredictable style in the studio. We've journeyed from ominous & ethereal to classic house grooves with Magent at the help, and we are thrilled to finally present his full debut EP – Mediterranean Etudes.
Focusing around an indie-electronic backbone, Magent provides us with a groove-laden house trio. The A-side Tidal opens with punchy synth stabs, retro hooks, and electro-tinged melodies. It's a floor-filler, harnessing playful tones and upbeat vibes to guide us through the long winter.
Zakat glides along effortlessly with laid-back percussion and chopped sample hooks. In an homage to our beloved Radius, Magent teases in Japanese vocal cuts, while a slow melodic build carries us from start to finish; a tune situated perfectly between easy listening and dance-centric territory.
Timeless continues the need for a two-step, with a thick bassline cutting through a classic drum arrangement. Revolving acid-lines bring old school character to a delightful closer on the EP. Mediterranean Etudes is yet another chapter in the ever-evolving story of Magent. Where will we go next? Only time will tell.
To celebrate the release of Magent's debut EP, we caught up with the man himself to go over how it all came together.
WWD – Pavel, thanks for joining us mate; Congratulations on the release of Mediterranean Etudes!
Magent – Thank you! Big pleasure and honor to have it released on When We Dip's platform!
WWD – It's been amazing to see your growth and development over the few months on TOR. How does this release showcase the 'Magent sound' at the moment?
Magent – Many thanks for the kind words! I am constantly trying to push boundaries and go beyond the norm. This release is surely a defining point for my house at this moment, but I would not say that my genre development happens smoothly.
It is likely that soon you will hear from me both soft progressive house textures and main room tech house bangers, which I'm also already working on! 
Moreover, I would like you to hear hip-hop /  funk from me. It is possible that this will happen under a different alias, or perhaps not.
Overall, the variety of genres allows me not to get bored!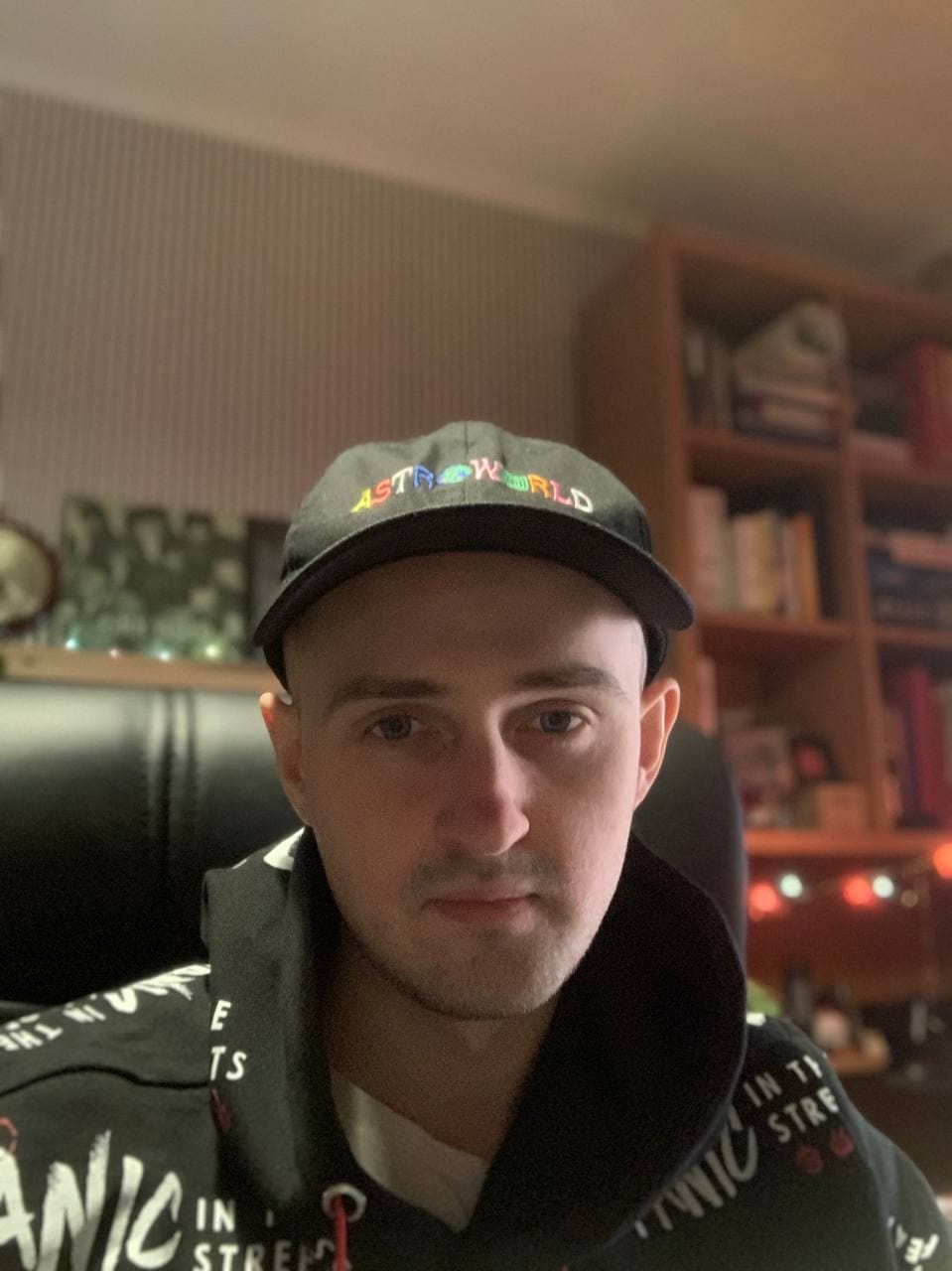 WWD – Where did you find inspiration for pursuing this new sound?
Magent – I would describe the genre of this EP as childish dance music. Literally, it's based on my nostalgic memories from my late childhood. This is the music that the DJs played in the mid 2000s in summer camps.
Also at that time we had a big festival of electronic music in Ukraine on the Black Sea called Kazantip, the so-called Republic of Happiness. I was just starting to produce music and was very inspired by Kazantip's anthems.
By the way, the 'Timeless' track is a tribute on the Kazantip theme.
Early David Guetta, Pakito, Koala, R-Tem, DJ Delicious & Till West – all this music served as a huge source of inspiration for this release.
WWD – We've grown accustomed to the sultry japanese samples, as seen in both Zakat and Radius. How do you approach sampling and the production process on chopped vocals in the studio?
Magent – You seem to mean vocal samples in Russian. But I'm so pleased that they sound in exotic manner, like Japanese. This could be my thing! 😉
I have a Rode NT1 kit microphone, as well as sound-absorbing panels which I've built in the countryside. This allows me to record my voice in my bedroom. 
Usually, the recording process takes a lot of time and many takes. Then I'm processing them with some vintage tape emulations and so on. I regard these voices as the kind of spice of authenticity in some of my tracks. 
WWD – We can't wait to hear these on a dancefloor! Where do you look forward to playing most once the pandemic subsides?
Magent – The time will show 🙂 As you know, Magent is a fairly new project in the industry, so at the moment I'm mostly a bedroom producer in the classical sense. Therefore, as the pandemic subsides and I gather the core of the audience, I would like to apply to participate in large Ukrainian festivals such as Brave Factory, Strichka, Atlas Weekend and so on.
In the future, I would appreciate performing at all the large-scale world events of the EDM industry, such as Tomorrowland, Ultra Music, some Ibiza's venues etc. Of course, when the time comes, I'd go regular touring around the world, as well. 
WWD – Where have you been passing the time during the Covid-era?
Magent – I spent my quarantine days mostly in the studio doing my main job (I work in PR, so actually we are colleagues, Guthrie :D), creating new music, studying for a PhD and trading cryptocurrencies. Yes, I'm a Bitcoin geek, and I even write research papers about it.
I also sometimes go to the countryside. In August I spent my vacation there, monitoring the release of the Dark Room right from there with a saw in hands, building panels for the studio. 🙂
Not to say that my life changed a lot in the COVID-era. I love to spend time at home. My work and studying switched to remote mode – that's great, however, the lack of travel upsets me.
WWD –  Ukraine has become a hot spot for deep and melodic tones, with the likes of Nopi and Somelee showcasing the country's vibrancy across our labels, alongside yourself. Tell us about the scene in Ukraine and how it's developing such great musical talent.
Magent – Yes, you are right. Indeed, the Ukrainian electronic scene has been experiencing its dawn over the past few years. First, our club industry is developing. For example, such Kyiv clubs as Chi by Decadence House and Closer bring world niche stars here – from Solomun to John Talabot and others on a regular basis. Some Western media even wrote that Kyiv becomes the 'new Berlin' in terms of its rapidly growing underground scene.
A striking example of great world success that you have probably heard of is ARTBAT. The guys became tier-1 performers of the genre in the world in a fairly short period of time. Such cases inspire a lot!
We also have a developing indie-scene. In Kyv, we have a place called Masterskaya, founded by Ivan Dorn, a big local pop star. This is a creative space where anyone can use cool analogue synths such as Moog or Juno for a nominal fee, as well as listen to lectures from experts, chat with like-minded people and check their mixes in a very well-treated studio. In such hubs people exchange experience, which leads us to the more comprehensive Ukrainian musical scene. 
Big shout out to Somelee and Nopi! Think we should work together, guys!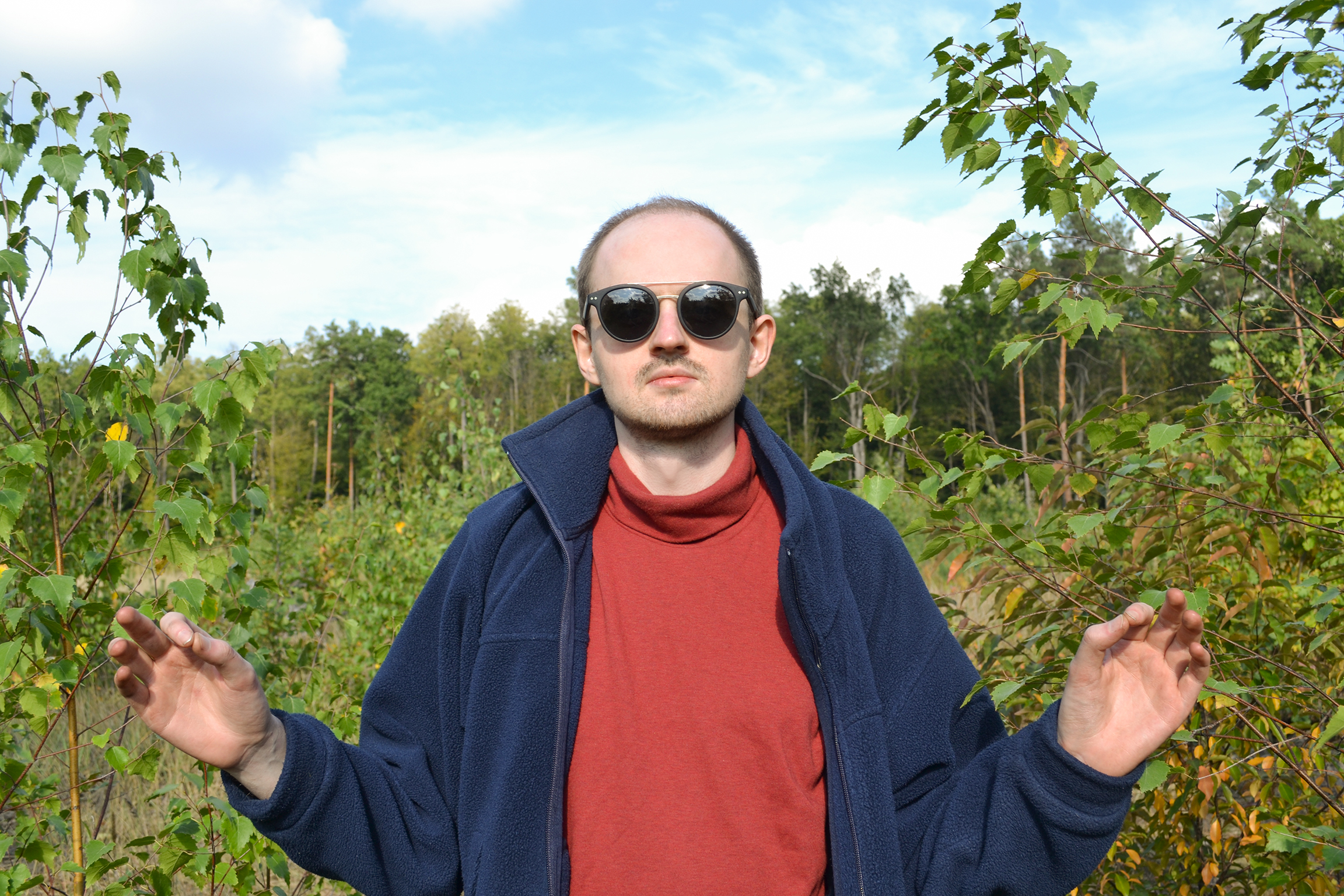 WWD – How important has it been to your early releases to have a partnership with a label like TOR?
Magent – The partnership with WWD and TOR is, without exaggeration, my lucky ticket. Actually, Magent is not my first project. I have worked with many labels under different nicknames. Moreover, I even had my own label based on the distribution of Proton Music. Therefore, I know quite well how it works from the inside.
I can assume confidently that I have barely met such a responsible attitude to work as on the part of the WWD. You guys have built an awesome marketing network and provide great support for young producers. All this can be confirmed with KPIs and data. In addition, it's supported with a super friendly atmosphere which drives creativity!
WWD – What advice would you give to producers when looking for a label on their first couple of finished projects?
Magent – I would advice young producers to send their demos to WWD asap before they become too major hahah!
Essentially, they should look for labels that can give them a personal touch, reach for their music, and measurable KPIs. For example, the WWD marketing team is very cool. Your numbers prove it.
On the other hand, there are plenty of legendary labels that have somehow lost their marketing power and the tracks are garnering few listens. While when releasing on TOR/XYZ will guarantee you 5k plays at minimum, including the long-tail effect, which is quite solid within the niche.
In fact, the label is your business partner, so working with it should be comfortable, clear and transparent.
Finally, the label should have a passionate idea at its core. We should not forget that we are working with a fine matter of music, not auto parts on the conveyor. This requires something in addition to the business component.
WWD – What artists and labels do you have on repeat at the moment?
Magent – I enjoy listening to various forms of music, outside of just the electronic scope. I am a true digger of old music, because I'm convinced that knowing the roots is essential in modern creativity. It takes time, but it pushes your understanding and feeling for groove to the next level. 
For two years in a row I have had the challenge of listening to one great album a day. Thus, I navigate through the old stuff pretty well – from rock to soul and jazz.
Let me sort my preferences by clusters: contemporary artists, electronic artists, vintage artists and labels.
Contemporary artists: Flying Lotus, James Blake, Yves Tumor, MF Doom, Don Toliver, Arca, Scriptonite, Childish Gambino, Ivan Dorn, Aphex Twin, SBTRKT, D'Angelo, Toro y Moi, Kizaru, De-Phazz, Flo Rida, Radiohead, Tyler The Creator, ASAP Mob, Travis Scott, Antoha MC, Timbaland.
Electronic artists: Solomun, Ivory IT, Echonomist, Adana Twins, Max Cooper, Ryan Davis, DJ Koze, Kiasmos, Peggy Gou, Octo Octa, 16BL, Roza Terenzi, Stimming, Budakid, David August, Brian Eno, Kerri Chandler.
Vintage artists: Enigma, Dead Can Dance, Pink Floyd, CHIC, Parliament, John Coltrane, Vangelis, Eduard Artemiev, The Cure, Depeche Mode, Kraftwerk, Michael Jackson.
Labels: Diynamic, Innervisions, Defected Records, Anjunadeep, Monstercat, ESP Institute, Watergate, Echocord, Eskimo Recordings, Hexagon, TAU, PAN, Warp.
WWD – What keeps you moving outside of music? What hobbies or pass-times keep you creative and inspired?
Magent – As I mentioned, I am into cryptocurrencies and blockchain. I like to be aware of all new trends and technologies. I try to be an early innovator and adopter as much as I can, as I believe this is the key to success in today's fast-paced world.
Also, you may have noticed in my mood video on the Dark Room track from Berlin that I am quite fond of making videos. So far, this is all at the amateur level. 
My mother and I have a project on YouTube called Ruins. There we disclose the destroyed historical architectural legacy of Ukraine. I am primarily involved in editing, but sometimes I also take a camera. 
Sometimes I like playing games – I used to play Dota 2 a lot, but this really hinders the music production, so I chose the latter 🙂
Popular science books and movies are another one field of interest for me: space exploration, species behaviour, history and civilization mysteries are my cup of tea!
WWD – What do you have in store for the rest of 2021? Any exciting projects that we can look forward to?
Magent – As I mentioned above, I have several tracks of different genres on the way. Among them there are main room tech house, melodic progressive, and even hip-hop ones.
Overall, I have quite ambitious plans for this year. I've learned to weave organic percussion into the tracks, and I keep honing my mixing skills and listening to a lot of old stuff for inspiration. I would say that my place at the moment is between the underground and the mainstream.
Therefore, my task is to successfully maneuver between them and find new meanings, thereby expanding the existing musical and cultural layers.
WWD – Pavel, thanks for the lovely chat mate! Can't wait to see what's next for the Magent project.
Magent – Thanks for the great questions! I hope I opened the veil of Magent sound a bit. And I'm looking forward to hearing new XYZ and TOR material as the labels keep dominating the niche!
Magent – Mediterranean Etudes EP [TOR009] Release Date – 02.19.21
Stream – https://xyzlabel.lnk.to/MediterraneanEtudes
Follow Magent
Soundcloud – https://soundcloud.com/mag3nt
Facebook – https://www.facebook.com/magentmagic/
Instagram – https://www.instagram.com/mag3nt/
Connect with TOR & XYZ – https://linktr.ee/wwd.xyz
Stream releases in full via Spotify: https://spoti.fi/2uDd07z