18 May 2021
Through a sterling set of releases with Atomnation, as well as on his own imprint Kids Return, Boys Be Kko is one of the most exciting names in electronic music at the moment. The Japanese aficionado is well known for his deep, groovy, and melody-tinged house music, and is also making waves with his self-produced eccentric and lightheartedly creative imagery.
Welcoming him into the XYZ family, we're thrilled to have Boys be Kko take the reins on one of our most classic productions to date – Alejandro Mosso's Promenader. He completely reworks the original from square one, supplanting a low-slung vibe under a gritty bassline. Fluttering melodics enter the fold and escalate energies to round out a mind-encompassing offering.
To celebrate the debut of Boys Be Kko on the imprint, we've called him up for a chat on how he's handled the global lull in nightlife, his studio techniques, and what we can expect from him in the coming months.
WWD – Ryunosuke, many thanks for joining us today! How are things in Tokyo at the moment?
boys be kko – Thank you for inviting me to remix. I used to buy some tracks from XYZ, so really happy when you offered me. I never thought I'd see my name on XYZ artwork!!!!!!
The outbreak has not yet stopped in Tokyo – all clubs and events have been shut down.
WWD – What role has Tokyo played in your musical journey thus far?
boys be kko – I met a lot of people through the clubs in Tokyo. The city gave me a chance to think about my position and direction on the artistic side.
WWD – Who are some of the Tokyo-based producers and DJs that we should know about at the moment? 
boys be kko – He is not in Tokyo, but you have to know about SEKITOVA. Between the floor and daily life, emptiness and slow motion… If you like DJ Koze, you'll love him.
And my good friend Asakura Tsukue has a release coming out this month. Hiroyuki Kajino & Atsushi Asada are the closest duo to going big right now! The new release by Little Dead Girl is also great. I'm sure you'll like the mood of Cuushe as well, although it's a bit of a different genre.
WWD – You've fostered a very impressive label and party series called Kids Return, hosting the likes of Kink, Bicep, and Marcus Worgull. What does this project mean to you, and how do you balance the live and recorded aspect of music through your collective?
boys be kko – In Japan, we don't have the scene like indie-dance or deep-house scene like Innervisions. Kids Return's goal is to create events and introduce these scenes to Japan.
As for the label, we would like to curate it as a place for artists from Japan to the world. Although we are not active at the moment….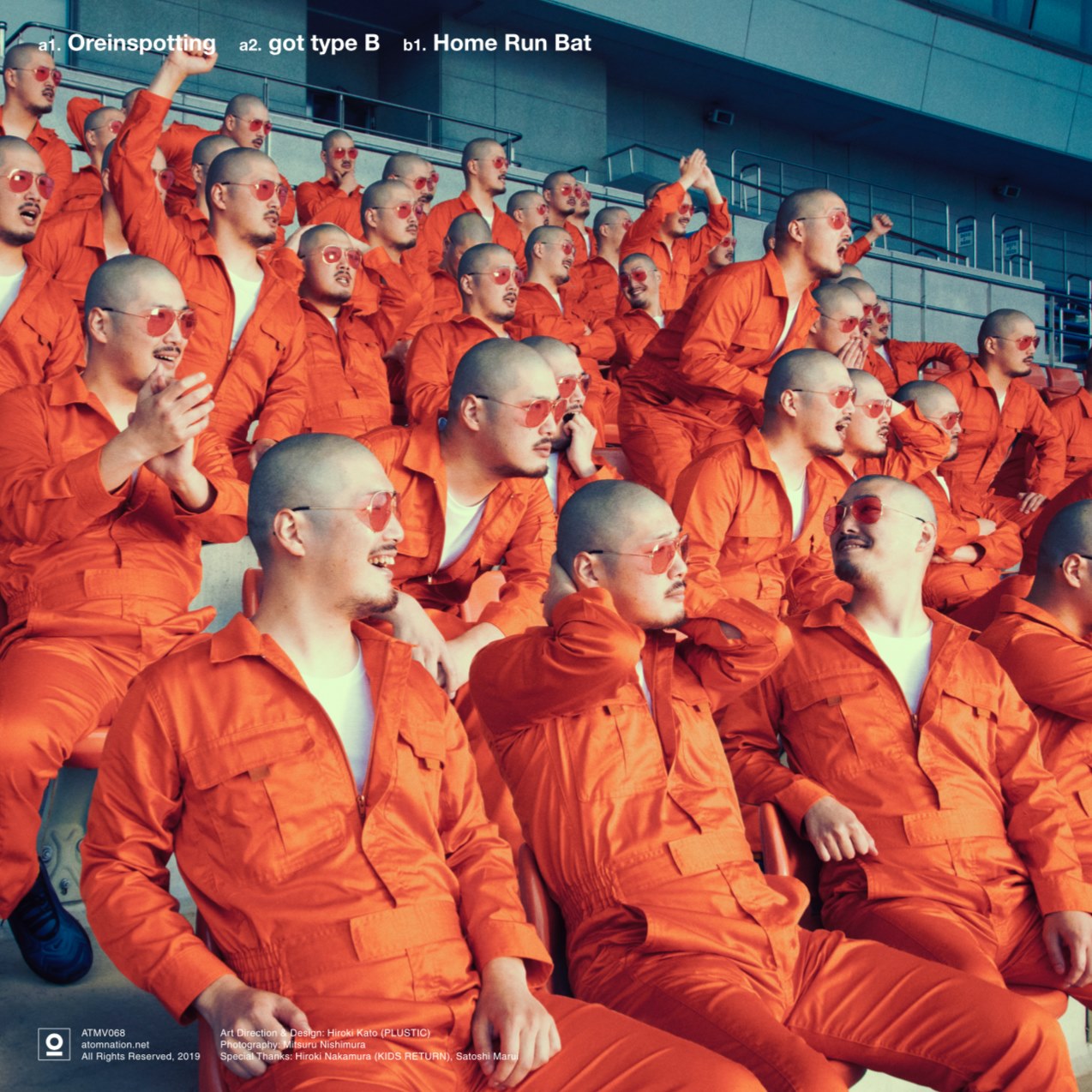 WWD – It sounds like you also have a hand in producing your incredible cover artwork and press shots, some of our favorite in all the scene! Tell us about your visual direction.
boys be kko – Artwork is planned by my super visual team…
Photographer : Mitsuru Nishimura, Art director : Hiroki Kato, & my Special driver : Marui Satoshi.
Anyway, I value impact for artwork. When it's displayed on a CDJ, it's hard to forget, right?
WWD – How do you think the party side of the electronic industry will change in the long term due to the implications of the pandemic?
boys be kko –The truth is, I'm not much of a party-big boy. I thought that with the loss of festivals, no new music would be born. However, it was very exciting to find new music released during the stay home, such as Aera's wonderful Prana.
WWD – From the sounds of it, your live set is really a special show. Can you tell us a bit about your setup, and which of your own tracks create special moments on the dancefloor.
boys be kko – I never use a PC except for my business. I use three gears…
-elektron Octatrack2
-analog rytm
-Roland Tr-8s
In fact, Organizers and parties that invite me are very rare in Japan, because live artists who focus on melody and complex construction don't fit on the Japanese floor. In my rare live sets, TYPE A creates special moments.
WWD – If you were a DJ, perhaps in an alternate reality, which tracks from other artists & producers would be on your USB?
boys be kko –
Onur Ozman – Burden In Jamestown
KAISER PENGUIN –  BOHO
Sam Goku – Fusing Bubbles
SEKITOVA – escape
Lycoriscoris – Shizuma
Lord of the isles – Skylark
Shiffer – Gallows Bird
Nicky Elisabeth – celeste
Trikk – Movimento
Anthony Georges Partrice – Parallel Romance
Andre Bratten – Aegis
Ada – At The Gate
Kevin Di Serna – Rhapsody
1979 – Berlin
Applescal – Dialeague
& many others…..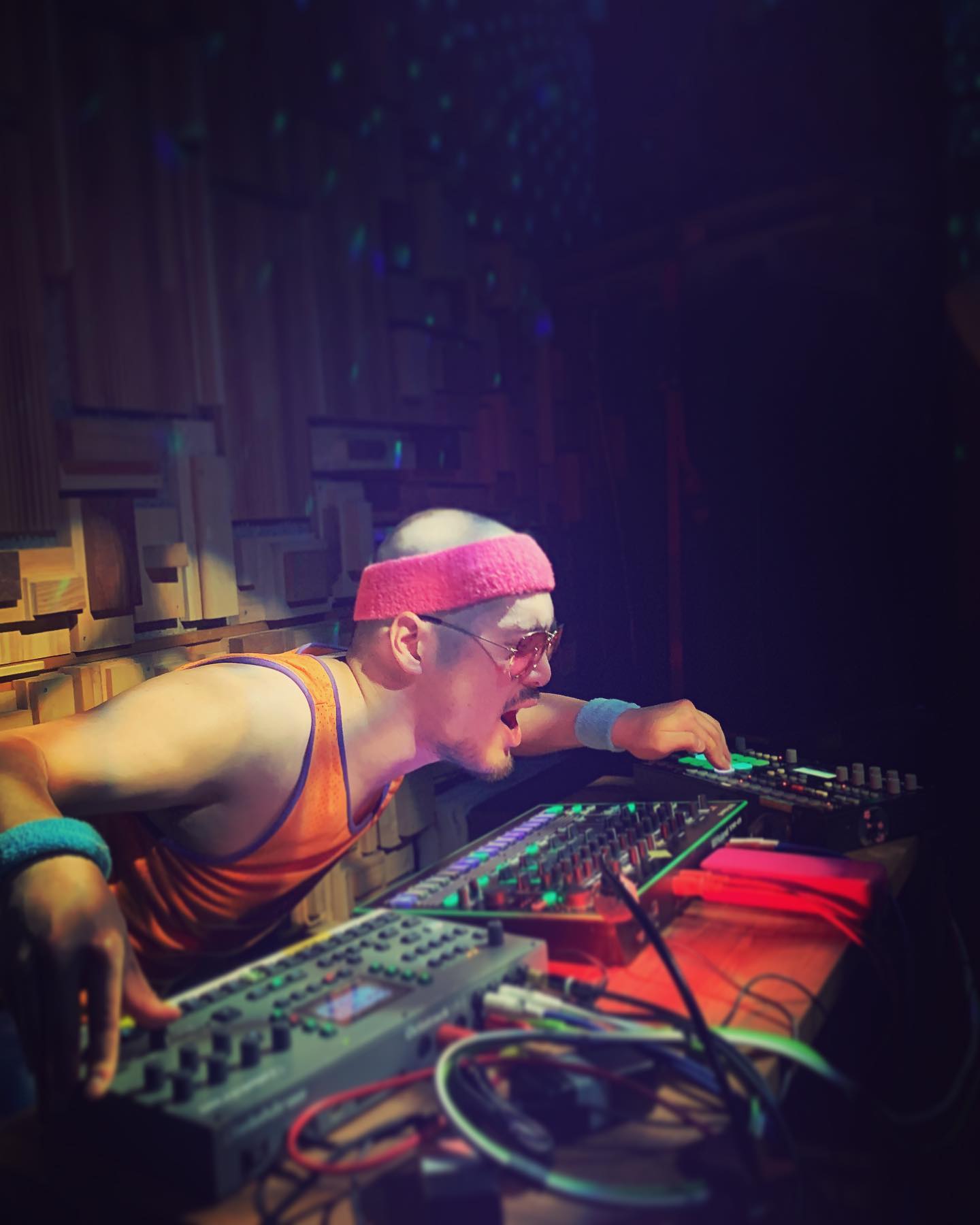 WWD – How have you been passing the time over the last couple of months? Sounds like you've been quite busy in the studio…
boys be kko – I had a big release coming up and had to do some final tweaking. I'm only a weekend musician, I work as a video editor on weekdays. I must balance the weekday and weekend roles, which can be a big challenge.
WWD – You are crafting a sound that feels consistently genuine and unique. What are some of the studio methods and machines you use to build this style?
boys be kko – Melodies and sound effects are made by SH-101.
Rec 101 about 5~15 minutes with rolling the song, then playback and keep the good takes while connecting them. It's like video editing….. After recording, use some plugin to make a unique character.
WWD – We're loving the Promenader remix – it's been on constant rotation here at the office since it arrived in our inbox. In fact, it feels almost like an original production, given how much you've twisted the character from Alejandro Mosso. How did you approach this remix?
boys be kko – I have a remix rule that nobody can imagine… Who would want a remix that is just a recombination of stems like anyone can make? Aiming for a completely different direction from the original, I did a lot of tweaking on the melody and percussion of the original, and used it as the base of the track, then added a big analog bass from Vermona.
WWD – You've been remixed by the likes of Tunnelvisions and Gerd Janson. What do you look for when considering remixers for your projects? On the flip side, what do you look for in tracks you are considering remixing?
boys be kko – I decided on this with the label owner, thinking it would be great to ask artists that inspire me. What I look for in original music is craftsmanship.
WWD – Atomnation has been a vital part of your output thus far. What's it like to have such a supportive partner as an imprint? How did you first get connected with Amsterdamers?
boys be kko – Atomnation has been great to me. Without them, I wouldn't have been able to meet you guys. I really agree with the analog-mood and smooth direction of Atomnation. I always love the idea of valuing true artistic direction instead of following trends.
I've been a big fan of applescal since I was a student, and I met Pascal through a demo in 2017.After about a year of exchanging music, Big Boys Don't Cry was born and became our 1st release.
WWD – What role do smaller, niche, and artist-run labels play in the overall electronic landscape? How important to the health of our scene are these entities?
boys be kko – I think it's very important. The labels respect for artists and their creative direction, their support of the art and allowing the artists to make music freely, and pioneering their own scene. Especially artists like Sam Goku are creating their own new scene at the moment.
WWD – Do you have any big projects coming up in the future? We hear there might be something huge on its way 🙂
boys be kko – We can't announce it yet, but it's coming back to you with awesome great cool kawaii monster crazy artwork!!!!!!!!
WWD – Ryunosuke, thanks again for joining us – it's been a delight! Enjoy your summer, and we'll catch you soon.
Alejandro Mosso – Promenader (The Remixes) [XYZ035]
Stream – https://xyzlabel.lnk.to/PromenaderRemixes
Connect with Boys Be Kko
Soundcloud – https://soundcloud.com/boys-be-kko
Facebook – https://www.facebook.com/boysbekk0
Instagram – https://www.instagram.com/boysbekko/