10 June 2021
The universality of electronic music is undeniable. Since the emergence of house and techno nearly forty years ago, the sounds have gone on to captivate the world, and to inspire and energise those at the farthest frontier, where music, technology, art and entertainment collide. Recent years, have seen dance music's roots flourish in new regions of the world, including none other than the Middle East.
Something has been stirring in Saudi Arabia of late, and with a bountiful drive and ambition behind it, it looks only set to continue in the post pandemic world. A new electronic music ecosystem is sprouting thanks to a new generation of exciting and diverse DJ talent in the region. A family mentality has arisen amongst artists such as Gooner, Spceboi, Cosmicat, Varoo, K.Led, and Majid, who are all contributing amazing music to this close-knit scene. Biirdperson is also heavily involved, whom When We Dip readers will know from her stellar Prima Lux set back in March. Biirdperson is also heavily involved, whom When We Dip readers will know from her stellar Prima Lux set back in March.
Shining a spotlight on its journey so far, Jeddah-based Anmarz explains "The Saudi underground is quite unique and relatively young in comparison to the rest of the world. Because of the closed off social environment, once it was exposed to it, it spread like wildfire. Kids started coming back home from college bringing with them an array of different sounds from whatever underground scene the area they were at had to offer. And It became sort of a musical melting pot. A few of us started DJing before the scene started and were lucky enough to see it develop and grow from nothing, to a little over a decade of hidden house parties, to where we are today, an open and internationally acknowledged scene."
The new wave has been ushered in with support from Saudi pioneers like Anmarz, Baloo, Vinyl Mode, and Tarek Antabi, who've played instrumental roles in the early development of the scene, having planted the essential seeds of electronic music in the region some time ago. What's more, this new era of electronic music has been vitalised by innovative music, art and culture brand MDLBEAST.
"In the past, I never saw music as a viable career for myself, it just wasn't an option. After joining MDLBEAST, and pushing the local scene to a global place, I am finally able to work on this opportunity to help younger talent do this full time, with the opportunity to turn their passions into creating a real career." – Baloo, MDLBEAST Chief Creative Officer
MDLBEAST is the first of its kind in Saudi Arabia. The platform launched 'Soundstorm' the largest festival in the Middle East in 2019. It played host to a range of international stars like Black Coffee, Marco Carola, CamelPhat, David Guetta and Fisher, while also providing critical opportunities for the next generation of local talent from across the region. It attracted a crowd of more than 400,000 across five unique stages and five districts over three days from December 19-21.
Bahrain born, Lisbon based DJ Daylomar was one of the lucky emerging artists to perform at the very first edition of the event. Detailing the impact of experience, he recounts "Being the first event of its kind, I really didn't know what to expect. The appetite of crowd was amazing from all the stages that day/night. I thought it would take a while for people to get into it since music events were illegal and kind of stigmatised by many prior to this one. I personally felt proud coming from the region, knowing that change is always possible, and this music can really inspire change."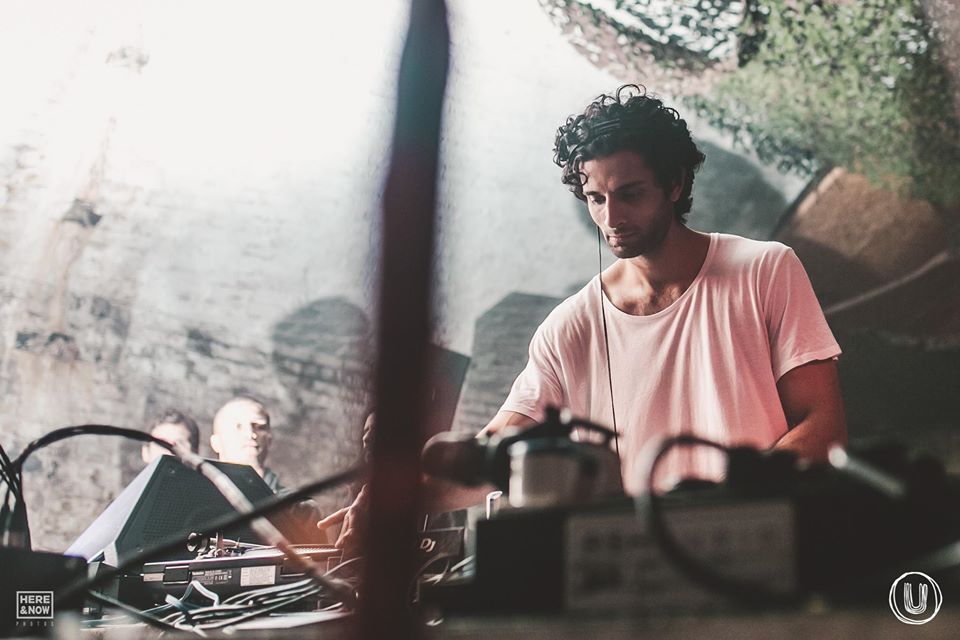 Despite the global music industry stalling in 2020, the MDLBEAST brand continued in its mission to spotlight recording artists, DJs and producers from across the region with the launch of its thrilling livestream series MDLBEAST Freqways (watch Vinyl Mode, Varoo, Anmarz and more in action here). Most recently, it has celebrated the launch of its very own record label. Inaugurated by R3HAB and Butch while Cosmicat just provided the third installment of the label, Toxic Romance
"Music in general, has a bright future here. It's always been a part of us. We are soulful and rhythmic people. With the right exposure and tools, I think we'll start to see some interesting productions and sounds along with a ton of untapped talents emerging expressing a variety of different genres in a very unique way. The scene itself will start to mature in parallel as well. The mass will start to understand and differentiate between the genres and subgenres and fan bases will start to niche out. Monthlies and residencies will start popping up along with record labels and festivals. And eventually, we'll have a full grown scene…. I can't wait to see that too." – Anmarz
As the world beings to awaken from a deep slumber, electronic music lovers are primed and ready for a return to action, and with the Saudi electronic underground on a rapid rise, you can expect its new era of talent to seize the spotlight and ignite dance-floors both at home and abroad.