15 June 2021
Wassu and Adisyn represent the incredible young talent being fostered and developed within America's most vital electronic music hubs. New York and Miami have carried the torch for US house & techno for years, offering some of the most tight-knit and supportive dance communities in the world. As is evident from XYZ's latest project, the Sun Kissed Computer EP, the two artistic metropolises show no sign of slowing down.
Leading the line as the A-side is a timeless groover. Wassu and Adisyn waste no time in catching the ear with a tune at the centerpoint of melodic and minimal house. An easy-flowing riser, Sun Kissed Computer harnesses characteristics of old-school house music that have proven irresistible through the years. Sharp percussive riffs and sturdy drums never relent, as verby melodics ebb and flow to create lush tension and satisfying release. Simply summarized… a dancefloor bomb.
Venturing a bit deeper on the flip side, Full Moon entices us into a daze with swirling melodies in the early stages. The lull is short lived, however, as a vivacious bassline seizes attention at the first drop. The break slowly thins, before the sumptuous kick greets us again, offering pristine moments ignited in dance.
Closing out the collaborative project from Wassu and Adisyn is Cyclone. Shifting into more synthetic and gritty territory, ominous tones cater to dark room affairs. Searing piano chords rise and fall, offering the spotlight to a fluttering and playful bassline. It's a closer that exudes unwavering energy, start to finish, and has us begging for more from the two American comrades. 
We caught up with Wassu and Adisyn for a quick chat on how they got together to produce such a vivacious project, and what they each have in store for the upcoming summer of love 🙂
WWD – Hola amigos! Thanks for joining me – couldn't be happier with how the Sun Kissed Computer project came together. Have you guys had the opportunity to blast it on a dancefloor yet?
Wassu – I have, yes! I played a festival in Scottsdale, Arizona a month ago and had just received the masters back in time – I played both Cyclone and Sun Kissed Computer, each of which went down well!
Adisyn – Recently, I have been playing high energy shows and have not had the opportunity to test the EP.  However, I have included the tracks in podcasts and mixes!
WWD – How have you been passing the time over the last couple of months? Any pandemic 'silver linings' for you?
Wassu – Writing, writing, and more writing haha. It's honestly a safe space for me where I can express whatever I'm feeling when I sit down in front of my Sun-Kissed Computer (no pun intended). Beyond that, I've rediscovered my passion for running and run 6 days a week – typically 25-30 miles a week. 
There are definitely some silver linings I think we can all take away from the last year and a half. For me, I've had the opportunity to connect with and meet some noteworthy names (some in-person, others online) through Twitch livestreams. It could be as simple as being present during someone else's stream and having a laugh about something random. That could then lead to trading messages via the platform and then voila – a new connection is born through this means that you might not have had the chance to make in the normal day-to-day pre-pandemic.
I'm playing Dave Dresden's Club Quarantine this Friday, June 18th. This came purely from a relationship that was built with him through the online streaming community. I'm almost confident that this opportunity would have never presented itself had life been "normal" as people are busy and consistently on the go. These are relationships that will continue to grow and flourish as things slowly but surely return back to normal.
Adisyn – The pandemic forced me to take a step back from dance music and the "Adisyn" project. I have thought deeply about the type of music I want to make and where I see myself in 5 years from now. Lately, I have been exploring different genres and roles in music besides just being an underground producer/dj. This has been an exciting experience and allowed me to grow as a producer in ways unimaginable. I am currently working on a soundtrack to an art installation in Denver.
WWD – What's it been like to see your respective cities rejuvenate over the last couple of weeks? Do you feel this will be a special summer, given the long pause on everything?
Wassu – Refreshing haha. I would just say that it's really relaxing to connect with people in-person again and to enjoy each other's company – whatever it may be that you're doing with one another. I also find myself spending less time on socials and on my phone in general and living in the moment.
It's only the middle of June but I can certainly say that it's already been a special summer – given the time I've spent with friends and loved ones – something that I didn't have the opportunity of doing, say 12-15 months ago.
Adisyn – It has been beautiful! I live in Miami and we are one of the first cities to lift nightlife restrictions. People from all over have moved here. Every weekend is utter madness, really. Electronic music has the ability to bring people together and create timeless moments. It was refreshing to remember that feeling.
WWD – What plans are you cookin' up to make the most of a global vibe unlike any we've felt before?
Wassu – I started working with a new agent back in April, and he's been hustling head and neck above what I could ever ask for. We have a few potential exciting things in the works internationally and hopefully I'll have the chance to announce some dates soon.
Adisyn – I'm working on ambitious music projects. I'm starting to collaborate with singer/songwriters and musicians. I want to make music that has the ability to make an imprint on the global market. My next releases will be high energy, melodic, and incorporate vocals. I'm excited to share my new work, when the time is right.
WWD – What role have your hometowns – Miami and New York – played in your journey thus far? How do they influence the work you are producing at the moment?
Wassu – A huge role! Most of the parties I've played in my career have been in NYC – so when I sit down to write something, I try my best to envision how they would play out on a dancefloor at different times of day (from a 7pm sunset slot on a boat party to a 3:00am closing set at Quantum, Brooklyn). 
Each party has been inspiring in its own, unique way and I think that has a lot to do with how I produce music. I have written stuff as slow as 114 BPM to Sun Kissed Computer, which is 125 BPM. I think it's incredibly important to have diversity in your sound and that is exactly the foundation upon which NYC is built – Diversity!
Adisyn – Living in Miami has allowed me a lot of experience on the dance floor. I learned my chops here. We have a rich nightlife community. Many people in Miami love electronic music and are quite knowledgeable about it. I also hear DJs from all over the world play every week. It is a huge source of inspiration.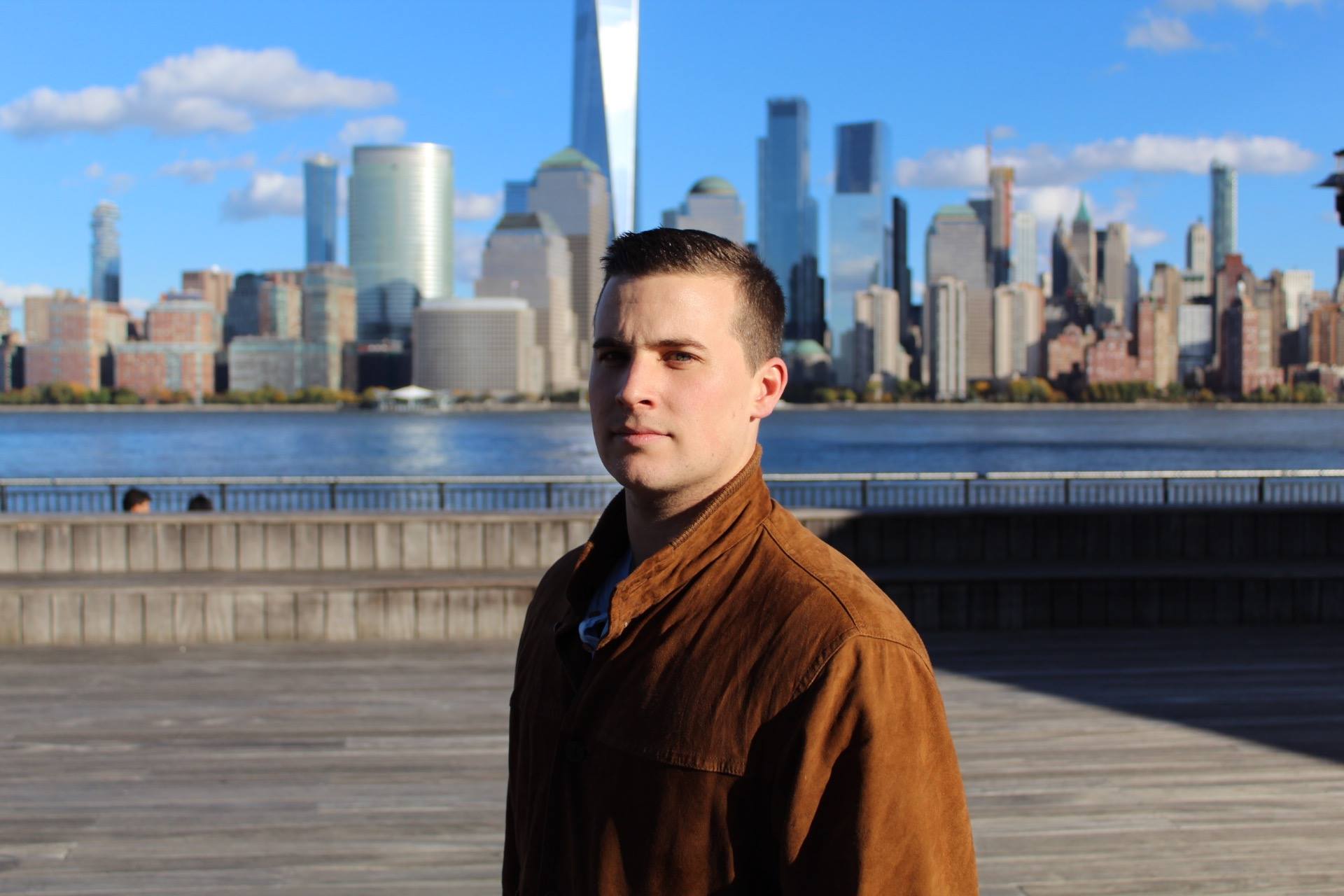 WWD – When did you first connect, and decide to start working on music together?
Wassu – We first connected I want to say via Instagram in late 2019. I then had a small tour in early February in Atlanta and Miami (The Music Room and Do Not Sit, respectively) and he did the wondrous favor of picking me up from the airport with his beloved pupper, Gretel (Matt has some nice wheels as well, I must say). 
We worked on something together from his home studio in Miami that unfortunately never went anywhere. I sent him the final product and we both agreed it wasn't up to par! All of our collaborations for this EP were done over Zoom / Audiomovers (remotely). I would consider Matt to be one of my closest friends in the dance music community and I'm so glad we had the chance to connect! 99% of the time we talk about non-music related topics. 
Adisyn – We had connected online chatting about music stuff. When Weston came to Miami, I invited him to my studio to hang and work on something. As Wassu said, we ended up scrapping those initial ideas and starting new remotely. It's great working with Wassu. He is a serious producer with an excellent work ethic. Weston has a different approach to creating music than I do. It is always important to collaborate with different artists and discover new workflow and production methods. 
WWD – How do collaborations change each of your general work-flows in the studio? What did each of you bring to the table on this project?
Wassu – I think for most of the projects Matt sent me a 16 / 32 bar loop that already had a lot of amazing parts in them. From there, I would arrange the track out and add additional parts (be it perc, the arp you hear in Full Moon, guitars in Cyclone, piano stabs in Sun Kissed, etc.). It's hard to honestly remember as all three tracks were finished about a year ago haha. Working with Matt is incredibly easy as we're more or less on the same page about everything. There were a few things I added to Sun Kissed initially that he absolutely hated – and it's good to have another ear to make sure you're both aligned haha.
Him and I do have another collaboration in the works and it's currently being shopped 🙂
Adisyn – Sun Kissed Computer was the first song I started after recovering from Covid (I was a long hauler). "SKC" is packed with tons of emotional content. Being said, I was very picky about the elements in this song. Wassu liked the vibe and asked me to send it over. He did an excellent job adding minimal, yet powerful parts to enhance the song. He was able to make it more modern by swapping drum elements and adding samples that gave new textures and movement.
The other tracks followed a similar method. I think Weston is better at finishing songs than I am. I can give up and move to new ideas rather quickly. Essentially, I started the ideas and wassu took them to the next level. 
WWD – What tunes do you have on repeat at the moment? Which artists and labels are catching your interest these days?
Wassu – Anything Tim Green haha. I would say he's my favorite producer at the moment (his Moss EP is stellar). Also loving everything from Travertia, Volen Sentir, Makebo, and Amonita. My neighbor David Orin has been cooking up some wonderful tunes as of late as well! 
Adisyn – Max Cooper, Daft Punk's Tron Album, Eskmo, The Album Leaf, The Lightbulb, Brain Eno. I am currently creating a soundtrack for a projection mapped light show at a Church in Denver, so I have been immersing myself in cinematic soundtrack and ambient music. Honestly one of the coolest jobs I have ever had!
WWD – What should be on our radar over the next couple months… any big projects in the works?
Wassu – Lots of exciting things in the works! I have two remixes, a single, and a three-track EP all scheduled for this summer. Later in the year, I have another EP and three singles all confirmed for release. There's that and then some that are planned for 2022. Exciting to say the least!
Adisyn – Once I finish my soundtrack Project, I will be releasing more dance records. Also, I plan to launch a new music project that will focus on vocal-oriented dance music. More info on this soon…
WWD – Guys, thanks again! The music is simply sensational, and we'll be rinsing it all summer long. Cheers!
Wassu – And the experience of working with the Dip team is simply sensational! As you know, we have a lot of exciting things in the works together these upcoming months and I look forward to putting the music out together for years to come!
Adisyn – Thank you. Happy to be a part of the family!
Wassu & Adisyn – Sun Kissed Computer [XYZ037]
Release Date – 6.11.21
Stream – https://xyzlabel.lnk.to/SunKissedComputer
Connect with XYZ – https://linktr.ee/wwd.xyz
Stream releases in full via Spotify: https://spoti.fi/2uDd07z
Connect with Wassu
Soundcloud – https://soundcloud.com/wassumusic
Facebook – https://www.facebook.com/wassumusic
Instagram – https://www.instagram.com/wassumusic/
Follow Adisyn
Soundcloud – https://soundcloud.com/adisynmusic
Instagram – https://www.instagram.com/adisynmusic/
Facebook – https://www.facebook.com/adisynmusic/