22 July 2021
Argentina's Lucefora & the UK's Steve Kelley have each made significant individual strides over the years with releases on the likes of All Day I Dream and Souksonic under their respective belts. However, their joint material is capturing the ears of late, launching their partnership with the sumptuous Silk on our Tales of Romance series earlier this year. As they continue to dive deeper into the collaborative territories, we are thrilled to unveil their first EP together – Bodhiss.
The title track opens the show, diving deep into the realm of melodies and organica throughout the early moments. Percussive rhythms and searching synth work set the stage, as piano chords cut through the mold. The arrangement consistently builds in its offering, elevating energy as the track progresses to create sumptuous dancefloor momentum. A perfectly balanced groover that feels right at home.
Edna is thoughtfully placed at the core of the EP, forming the perfect summary of Lucefora & Kelley debut EP together. Bountiful beats, instrumental flair, and indie vocal hooks all have their place within a soaring emotive ballad. It continues the deep melodic tones of Bodhiss, while propelling us towards the bundle of energy that greets us next – a true facilitator of both EP and dancefloor alike. 
Polaroid continues the rise, with just a touch of indie-lo-fi flavor softening the house drums. A chopped vocal hook rises to greet the melody, culminating in the introduction of the beloved bassline. Connecting modern sampling with timeless electronic techniques, Lucefora & Kelley hammer home the closer in true style.
To celebrate the release of their first joint EP, we caught up with the two artists to touch base on how the project came together.
WWD – Hey guys, thanks so much for joining us! Where are you each located these days?
Lucefora –  Hi Guthrie, I'm based in Buenos Aires, Argentina
Steve Kelley – Hey Guthrie, based in Milton Keynes, U.K.
WWD – How did you guys first connect and start swapping musical ideas?
Lucefora – Despite always loving Steve's stuff, I was following and using music from his label  "Celestial Recordings" and one day contacted him and we connected so easily.
Steve Kelley – We connected following a track of mine "Bruneck" that was released on Sublease Music that was played on John Digweed's live bunker stream sessions.  Lucefora loved the track and how I made my drum grooves and basslines and hit me up.  We spoke, both clicked and the relationship began.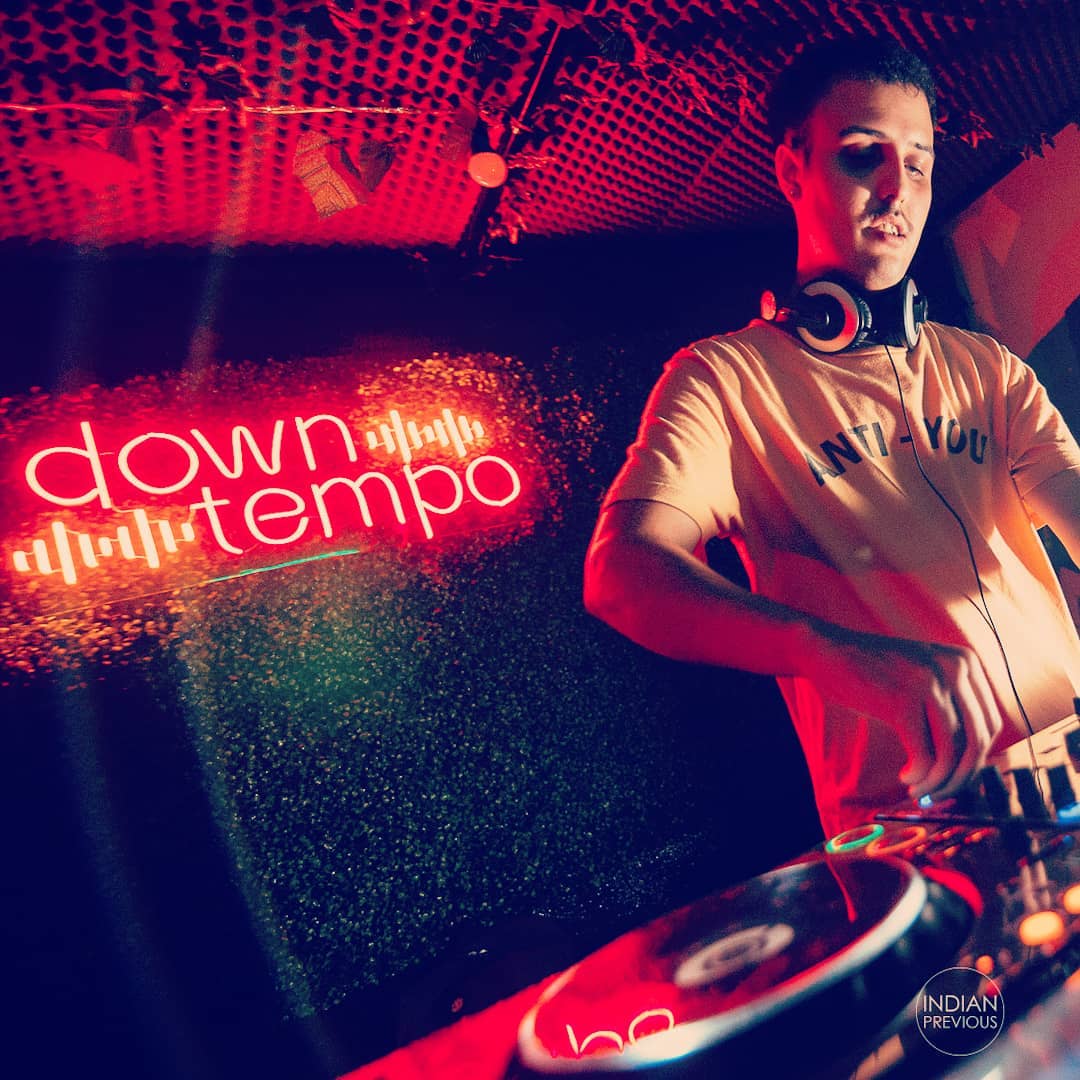 WWD – We first saw the fruits of your labor with Silk, which came earlier this year on our Tales of Romance series. The Bodhiss EP continues to purvey a unique style of sound. Tell us about what vibes you aim for in your joint projects?
Lucefora –  Today I am focused on being a broader artist in terms of the genres to be addressed, but in any case I am not very in favor of looking at projects for the future. As the years go by you learn little tricks in the brain that help not to enter that circle of anxiety, and that your work is not so different from that of a painter with his brush and his blank sheet and flow. I do not like to force those moments, but if I like to apply a little of each of my references and put together something of my own that defines me.
Steve Kelley – Following on from the past question and reason why we collaborated was how we connected from our music styles.  Lucefora is the melody man and I'm all about the groove.  The vibe of the tracks we've created so far have just been organically created, and came together effortlessly which was great.
WWD – What's each of your favorite track on the new EP?
Lucefora – Definitely EDNA! But all have their charm.
Steve Kelley – Wow tough question as each track has its own place on the dance floor, radio or beach.  EDNA was the one that stood out for me more though.
WWD – How have you been spending the quieter days of the pandemic? Were there any 'silver linings' for you?
Lucefora – At first it was complicated, in fact last year I barely released a remix. The pandemic led me to look at myself, face to face, and I lived it as a learning moment. Questions come to your head that are not real, that are the product of these mental distortions that take away clarity. Beyond all, if you are artist, you always think about the impact of your releases, I could not stop doing this.
Steve Kelley – Music was the saviour for me and there were some great silver linings which may not have happened if we didn't have the pandemic.  With more DJ's live streaming you could track more of your music being played.  I started a weekly radio show every Friday which was also streamed via Twitch.  Last year my first release on Steve Bug's label (Sublease Music) "Bruneck" was supported a lot by Nick Warren through 2021 and my latest release on Sublease Music "Wishful Thinking" Native Instruments used this track for their campaign and release of the new Traktor update and integration with Beatport and Beatsource. I had guest mixes on Ibiza Sonica and Ibiza Global Radio and also a release on Lost Deserts label "Souksonic" and of course i met Lucefora. So it's been a great last 12 months or so for myself.
WWD – What artists and labels have you been listening to recently? Any up and coming artists that our readers should know about?
Lucefora – Since I was a child, whatever genre I liked at that time, I was always a very curious person, getting bored quickly with things, listening to a new way of doing things. Now that I had the opportunity to have my monthly radio show on Bloop London Radio, I met again with that child who had gotten a little lost along the way. There are countless new artists and labels that today occupy a place in my heart, but without a doubt I really like Amtrac and his label OPENERS.
Steve Kelley – Label wise I've been listening to The Sound Garden, Poker Flat Recordings, Sublease Music, Celestial Recordings and of course XYZ / When We Dip.  Artist wise Steve Bug, Nick Warren, Marsh and SuperNova are doing it for me.
WWD – Do you guys have any other projects in the works together? What individual music do you have coming up?
Lucefora –  At the moment we do not have other projects together but I would like to repeat the experience in the near future. This year I am very happy to release my second album, this time on Loot Recordings, with whom I have also developed a nice relationship. An album is like a cover letter, it is a way to show more fully where you are currently standing and where you want to go.
Steve Kelley – At the moment no other projects together.  Coming up for myself I have a remix coming out on Capital Heaven, Celestial Recordings and also The Sound Garden.
WWD – Guys, thanks so much for joining us today, as also for the incredible music. Supreme summer sounds!
Lucefora – So happy to be part of this family! Thanks Guthrie, you're the best hahah
Steve Kelley – Cheers nice one and thanks for having us!
Lucefora & Steve Kelley – Bodhiss [TOR019]
Stream & Buy – https://xyzlabel.lnk.to/Bodhiss
Connect with XYZ – https://linktr.ee/wwd.xyz
Stream releases in full via Spotify: https://spoti.fi/2uDd07z
Follow Lucefora
Soundcloud – https://soundcloud.com/luceforadj
Instagram – https://www.instagram.com/lucefora.music/
Facebook – https://www.facebook.com/lucefora
Follow Steve Kelley
Soundcloud – https://soundcloud.com/djstevekelley
Instagram – https://www.instagram.com/djstevekelley/
Facebook – https://www.facebook.com/djstevekelley