10 August 2021
Enamour masterfully steps into the XYZ fold as we enter the pristine heat of summer's climax. The Washington D.C. based producer has established a sought-after sound through releases with Anjunadeep, Desert Hearts, Kindisch , and Rose Avenue. He's a producer at the forefront of sensational soundscapes with no boundary of range: his productions infuse dreamy melodies of deep house, the potent power of progressive house, and the smoldering momentum of dark techno. We're thrilled to capture this elusive sound with his first EP on the imprint – Forget Your Name.
The rising Boston-based duo Warung partner with Enamour on the A-side, Forget Your Name. Three heads are better than one, as they say, and the studio understanding between the east-coast collective force is on full display. A low-slung melody eases us into the groove, with fluttering synthetics gaining gusto as we progress into the depth of the arrangement. The build widens and elevates alongside vocals built for a dark room, harnessing tremendously powerful dancefloor moments.
Compelled propels club-laden character to new levels, utilizing punchy drum programming to maximum effect. An unrelenting bassline bursting with dubby acidic flavor never loses its flow, forming the backbone for this instant classic. The spoken word prose describes life's greatest temptations in trippy fashion, providing essential heads-down, eyes-closed listening material on the B-side.
Closing out the EP, Enamour effortlessly steps into the realm of modern deep house on Behind the Mirage. With a touch of organica and percussive rhythm, he stirs us into an emotive two-step. Delightful melodies ebb & flow throughout the instrumental offering, feeling right at home on sun-drenched dance floors. It's the perfect representation of Enamour's range, and leaves us craving more from the electronic superstar in the making.
To celebrate the release of Enamour's full debut on XYZ, we caught up with him for a ranging chat on soundtracking the world's rejuvenation, his partnership with Warung, the local scene in DC, and what to expect in the coming months.
WWD – Hey Michael, thanks for joining us!
Enamour – Hey, thanks for having me.
WWD – Many congratulations on the EP's release – it's sounding sensational! Have you had a chance to play these out yet?
Enamour – Thanks! Yeah I have a number of times actually. They were all written pre-covid and while I continued to work on them more recently, I had a few opportunities to test out earlier drafts, which was super helpful in shaping the final products. They've also been included in many of my sets since I've gone back on tour this summer.
WWD – How have the parties been since things started to reopen? I'd imagine there have been some hearty dancefloors of late…
Enamour – It's been incredible, the energy at every show is unmatched and you can tell people are making up for lost time. It's been really rewarding for me as well, having written so much music the past 18 months without any indication of whether it would translate on the dancefloor. My recent open-to-close at Flash in DC was special in that regard—I had plenty of time to test out all the stuff I had been sitting on. I'm glad I've been able to play so many outdoor shows since it's safer for everyone involved.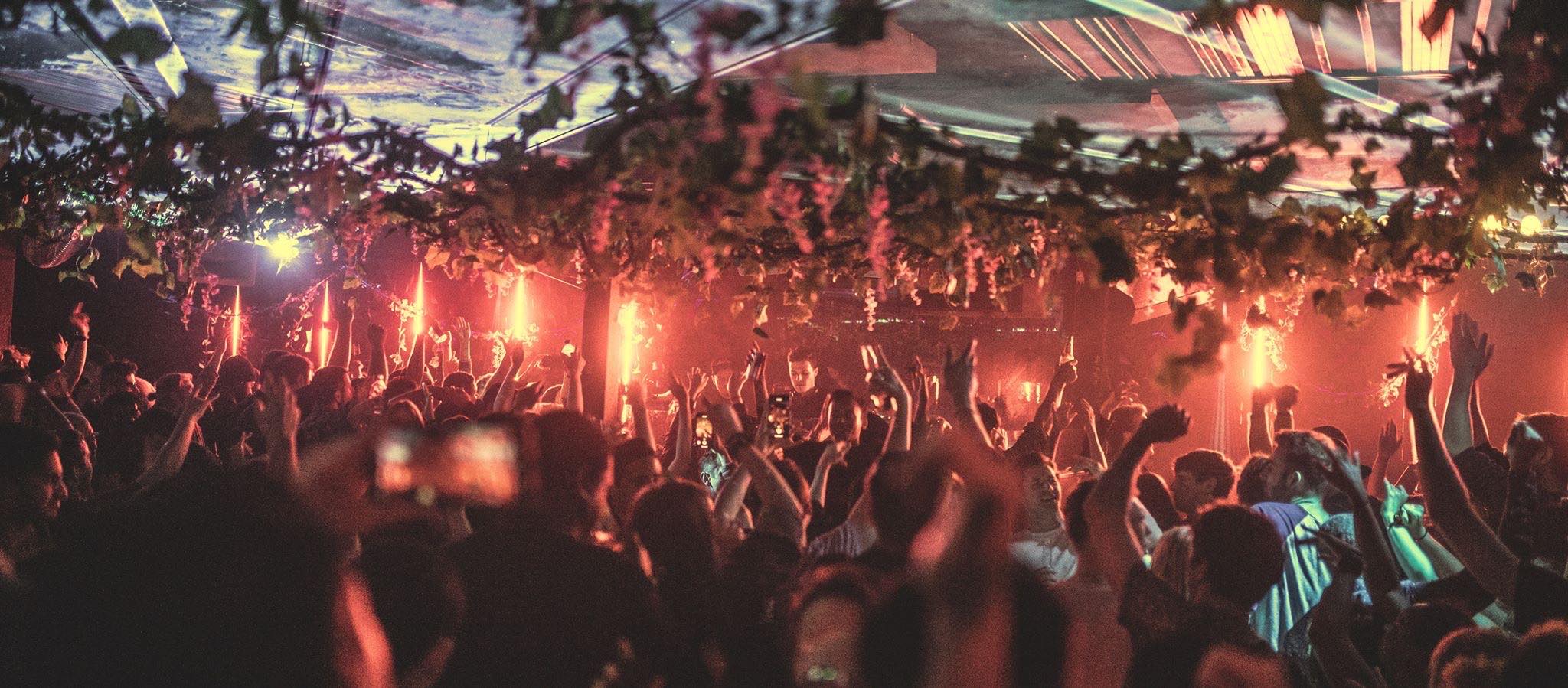 WWD – What's the Washington DC scene like? It's not the first place we think of as an electronic hub, but we hear there is quite a community growing out of the capital.
Enamour – It's always funny when everyone says that they don't see it as a dance music hub, because while I don't blame them (seeing as it's the center of politics) it happens to be home to some of the best clubs in the country. We've got Flash, which is a proper intimate club with one of the best sound systems I've heard anywhere in the US, if not beyond. And then at the other end of the spectrum there's Echostage, which is essentially a festival production for several thousand people inside a giant warehouse. There's probably another dozen or so venues that bring electronic acts and there's frequent pop-ups as well, plus a few really cool spots opening soon.
We get so much incredible talent that might pass through New York or Miami for a big party but come to DC for a much more intimate show, which I love. I can't speak highly enough of the scene, there's so many local DJs that get amazing opportunities and there's a healthy amount of promoters bringing all types of acts. It was a great place to start building the Enamour project.
WWD – What has DC meant to your journey thus far? What other locations have been pillars of your growth into production?
Enamour – It's meant a lot. I've had some amazing opportunities as a local opener and resident in the past and so many friends and fans that I've met here have been along for the journey since the beginning. I think New York, SF, and LA also have a special place in my heart because of some of the early parties I played and so many friends I've made. I've also visited Berlin for a few weeks the past couple years and always return to the studio with a ton of energy and inspiration.
WWD – The A-side Forget Your Name is a powerful riser in collaboration with Warung. How did you connect with them and start coming together in the studio on this one?
Enamour – I believe Aaron and Dillon reached out over Instagram to share some music and offer some demos for collaboration. I connected with what they had going on in one demo and took over the Ableton project for a bit on my end. When I tossed it back their way, it still didn't have Dillon's vocal on it—that was actually added on the second pass. We then finished it up together in their Boston studio in March of 2020, right before what ended up being my last show before lockdowns started.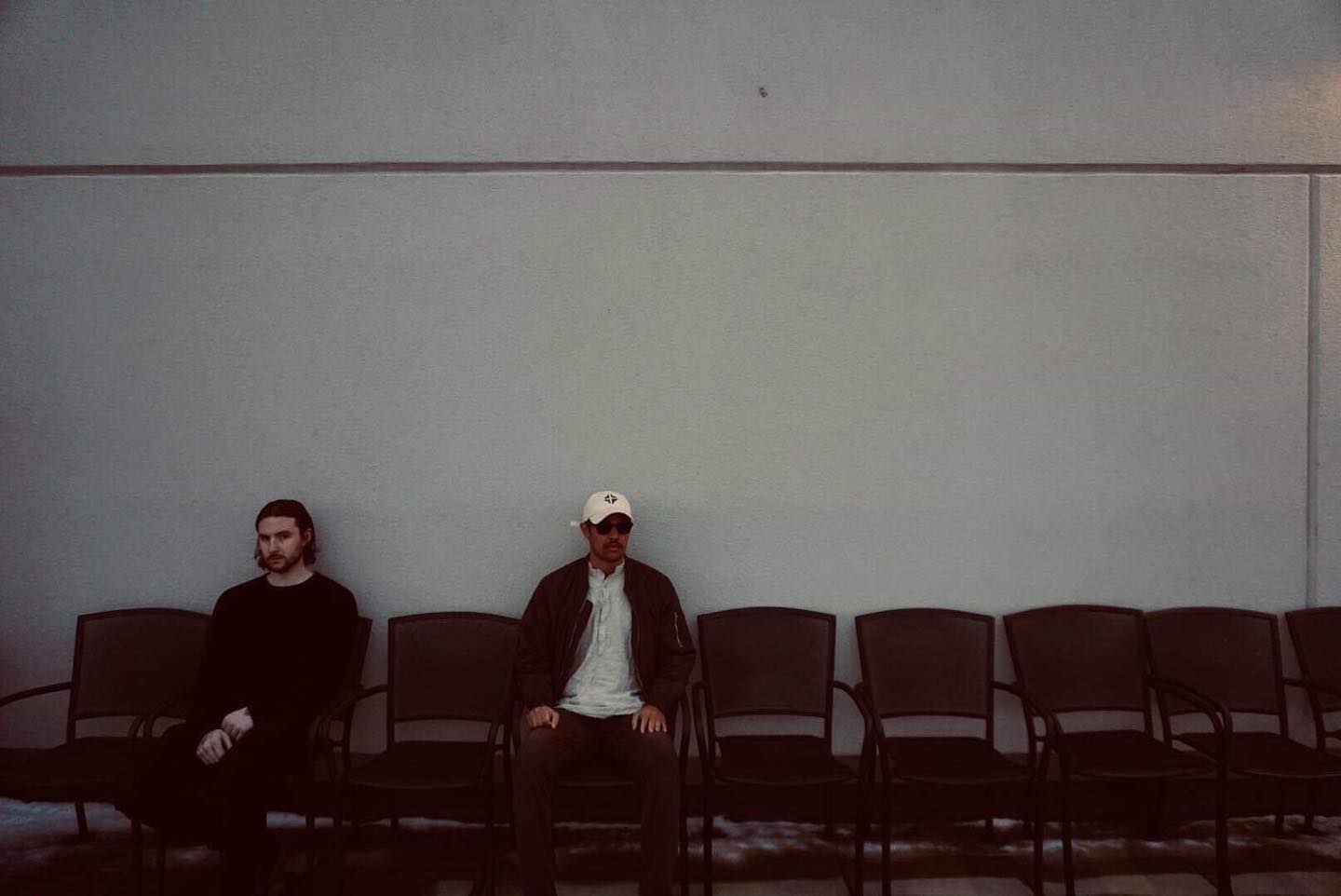 WWD – What do you look for in artists when considering collaboration? What challenges and benefits arise when you link on a production?
Enamour – I look for someone who's production style I admire and who will bring something different to the table. I also think it's important to have somewhat similar goals and taste for it to really click well. I think the biggest challenge can be knowing when to let go of something that isn't working. I think many producers understand that only a fraction of ideas should be developed into full tracks and then only a fraction of those released; however sometimes when collaborating you really want to make something work when a better strategy could just be starting from scratch (and not considering the prior effort a failure either). On the other hand, the obvious benefit is having a second pair of ears on the project.
WWD – Your two solo offerings on the EP showcase your range in the studio. Compelled, our personal favorite on the EP, is a scintillating groover. The closer showcases your knack for deep organic vibes as well. How do you stay versatile in the studio, and open to trying new sounds?
Enamour – Thanks, Compelled is my favorite too. I think my range in the studio comes from enjoying a wide range of music and seeking inspiration everywhere. Another big factor is to constantly experiment and try new things in the studio. There's so many ways you can approach a blank slate and mixing that up can really push you into new places. I also never force a song to be something it doesn't want to be—if it starts to go in one direction, I let it go there, even if I specifically set out to make a different type of song.
WWD – We've also been jamming to your remix of Westseven's Compass. How do you approach the remix process?
Enamour – That was a fun one! I usually take all of the stems and throw them into Ableton and then skim through each of them separately, highlighting interesting sounds, parts I want to keep, parts that could be easily malleable, etc. and start to build the sonic palette for the remix.
I find it fun and challenging to build as much as I can just from the provided stems, while also trying to make it as different as possible. Often that involves looping small bits and changing their context in the song—for example, in my Compass remix, the main bell-like lead was a sample from a single chord from the electric keyboard stem in the original song. Duplicating it to multiple octaves and doing a good amount of processing allowed me to get a song's worth of mileage out of such a tiny sample.
WWD – You seem to be quite the gear-head. What machines are you most excited about these days in the studio?
Enamour – Hahah, I've actually tried to remain as ignorant as possible regarding any new gear since Covid started. I didn't want any temptation to spend more money with so much career uncertainty. I am excited about what Behringer has been doing though—it might be ethically questionable, but it's nice to be able to own clones of gear that would be extremely difficult to find in good condition otherwise; right now their MonoPoly and 2600 are on my wishlist. As far as what's currently in my studio, I've been rekindling the flame with my Eurorack rig recently and am thinking about trading a few modules around for a semi-fresh start.
WWD – The last year has been a wild ride for everyone, especially artists. How did you adapt to the changing world – were there any silver linings for you during this unpredictable period?
Enamour – While the financial uncertainty was very stressful, I honestly think Covid was a net-positive for me artistically and personally, as weird as that is to say. The free time and isolation allowed me to cement some great habits and production rituals as well as spend a lot of time on my yoga practice and cooking. There were periods of intense creativity in between some not-so-great moments and that has resulted in a huge collection of new music. I also began livestreaming and focusing a lot more on teaching, both of which have been extremely rewarding as you often are reaching an entirely new audience you wouldn't have otherwise, and it's on a much more personal level.
WWD – What artists and labels have you been rinsing recently, both in your sets and at home? Any 'song of the summer' nods yet…
Enamour – At home I've been listening to a lot of Aleksandir and Kareem Ali among others…if you're interested, I keep my "In Circulation" playlist on Spotify constantly updated with any new music that enters the rotation. As for DJing, it's hard to single out any artists or labels as my sets are pretty eclectic, but recently there's been a good amount of Audiojack (off their new album on Crosstown Rebels) as well as stuff from AFFKT, Murat Uncuoglu.
Hmmm, songs of the summer…right now I can say that most of my sets will probably include "High on Emotions" by Matchy and Jodium's remix of "Crazy", but if I'm allowed to be a bit selfish, there's a couple Enamour IDs that have been consistently smashing dancefloors…so they're songs of summer, at least for me.
WWD – Whats coming up on the calendar for you? Any big shows or releases we should have on our radar?
Enamour – I've got a collab EP with my good friend Rinzen coming out in October on a label that we've both been huge fans of for years, which is exciting. There's also a single coming on one of my favorite labels in September and an EP on Einmusika in November that includes one of my favorite songs to date.
As for shows, I can't wait to return to New York this Friday—it's been way too long. I'm also supporting on some big lineups on the West Coast later this year as well as a very special tour in December. I think that's all I can divulge for now…
WWD – Michael, it's been an absolute pleasure. Thanks again for the sublime summer sounds 🙂
Enamour – Thanks guys, excited to have the EP out on XYZ!
Enamour – Forget Your Name [XYZ041]
Stream – https://xyzlabel.lnk.to/ForgetYourName 
Connect with XYZ – https://linktr.ee/wwd.xyz
Stream releases in full via Spotify: https://spoti.fi/2uDd07z
Follow Enamour
Soundcloud – https://soundcloud.com/enamourmusic
Facebook – https://www.facebook.com/enamourmusic
Instagram – https://www.instagram.com/enamourmusic/