31 August 2021
As August takes its last breath, TOR reconnects with the Barcelona-based Brazilian – Pedro Capelossi. Pedro is an important figure in both the thriving Sao Paulo electronic scene, as well as the quintessential dance community in the Catalonian mecca. Capelossi has launched onto the international scene with a production style rooted in jazz-driven melodic house. After vibrant projects on the likes of Seven Villas and Dream Culture, we're thrilled to have him back on TOR for his second EP on the imprint.
Lost In Translation opens with swaying synths forming a foundation of deep groove. Ominous melodics set the vibe, as tripped out vocal chops meander in the mix. Late night flavors showcase Capelossi's knack for sultry selections and easy-flowing arrangements. A touch of brass enters the fold as the track progresses, a staple of Pedro's timeless sound.
On the B-side, Capelossi locks us into a crisp house groove seasoned with round and punchy basswork. Energy escalates effortlessly via lush soundscapes and piano riffs, balancing organic instrumentals with modern character. Relapse is a tune that sounds like the past, present, and future. 
Closing out the trio is Groundless. Solemn tones set a melancholic mood, while the enveloping bassline widens with every phrase. Capelossi eases us into the night with a blissful track for the moments when all we need is a light groove.
To celebrate the return of Pedro Capelossi to TOR, we caught up with him to recap the crazy months since his last EP with us, and talk about all the great things we have to look forward to in the future. 
WWD – Pedro, thanks for joining us! Many congratulations on releasing the stellar new project 🙂
Capelossi – Thanks guys! Really happy to be releasing on TOR again, feeling like I'm already part of the family!
WWD – How has your summer been thus far? Have you been able to enjoy Spain in recent months?
Capelossi – It's been very chilled once again, almost no gigs, almost no studio, just eating paella and drinking lots of beer hehe. 
I'm very lucky to live in Spain and to be able to travel around this amazing country. As I did last year, in the past weeks I was in Ibiza and Mallorca to relax and spend time with friends, and there are some more trips to come. 
WWD – Tell us about the modern Ibiza. How vital to the Spanish scene does it remain today?
Capelossi – That's a very good question. I hear lots of people saying that Ibiza has lost its magic when it comes to the electronic music scene. That's essentially because of mass tourism. There are too many people caring only about money and huge performances in huge clubs, everything is too mainstream etc. and I can agree with that. I myself don't go to Ibiza thinking of parties, I go to enjoy the amazing nature, the amazing food, the incredible beaches etc.
But on the other hand you can be surprised like I was this year, by seeing – without any previous plan -a beautiful sunset set from DJ Ino (a very good Spanish DJ from Galicia) in a nice place called Kumharas. That was an incredible afternoon with great music and great sunset visuals and the best company in the world, my wife. 
WWD – Another Spaniard, Pablo Bolivar, has been an illustrious supporter of yours. How influential has he been on your productions, and on the greater deep & melodic scene in general?
Capelossi – Pablo's influence in my music is definitely huge. It is no secret that I completely changed my productions after the first time I listened to one of his open to close sets here in Barcelona.I'm really happy with his support, to release on his label Seven Villas and also for the invitations to play mixes on his show at Ibiza Sonica Radio.
His contribution for the deep & melodic scene is nothing but huge! The man is there playing and producing music for almost two decades, I have an immense respect for him.
It's also nice to mention that I discovered When We Dip through one of his guest mixes for the brand. So look where I am now, I couldn't be happier!
WWD – Have you gotten any new tattoos recently? Is there any skin left to cover? 🙂
Capelossi – Well, there's always room for more! 
I have just finished my back piece, but I already got some projects going on for the Autumn.
WWD – Which artists and labels have you been jamming to this summer? Any 'song of the summer' choices yet?
Capelossi – I can't lie that Pablo Bolivar's new album "Framework Of a Dream" [Seven Villas] completely blew my mind. I'm also very impressed by Yokoo's music right now as well as some new stuff from Nhar I've recently listened to.
And specifically for this summer I will pick some great stuff from XYZ and TOR which are the "Eduardo McGregor – The Hunt" – Luis Daniel and Viel remixes – and Wassu & Adisyn – Sun Kissed Computer.
WWD – What's been your favorite personal release of yours thus far in your career? Which track stands out above the rest?
Capelossi – My favorite work from myself so far is definitely my first TOR EP "Haute Couture". Those jazz-driven vibes have first appeared there, a style that I'm still really enjoying.
And about the unreleased stuff, my favorites are for sure my upcoming tracks on TOR and XYZ.
WWD – In another universe, had you never gotten involved in electronic music, what would be your main passion or career? I guess a tattoo artist would be my first guess…
Capelossi – I'm a tax lawyer actually, not sure if everyone knows that. I worked as a lawyer in São Paulo for about ten years before coming to Barcelona. 
And I don't know about being a tattoo artist, I don't think I've got the skills.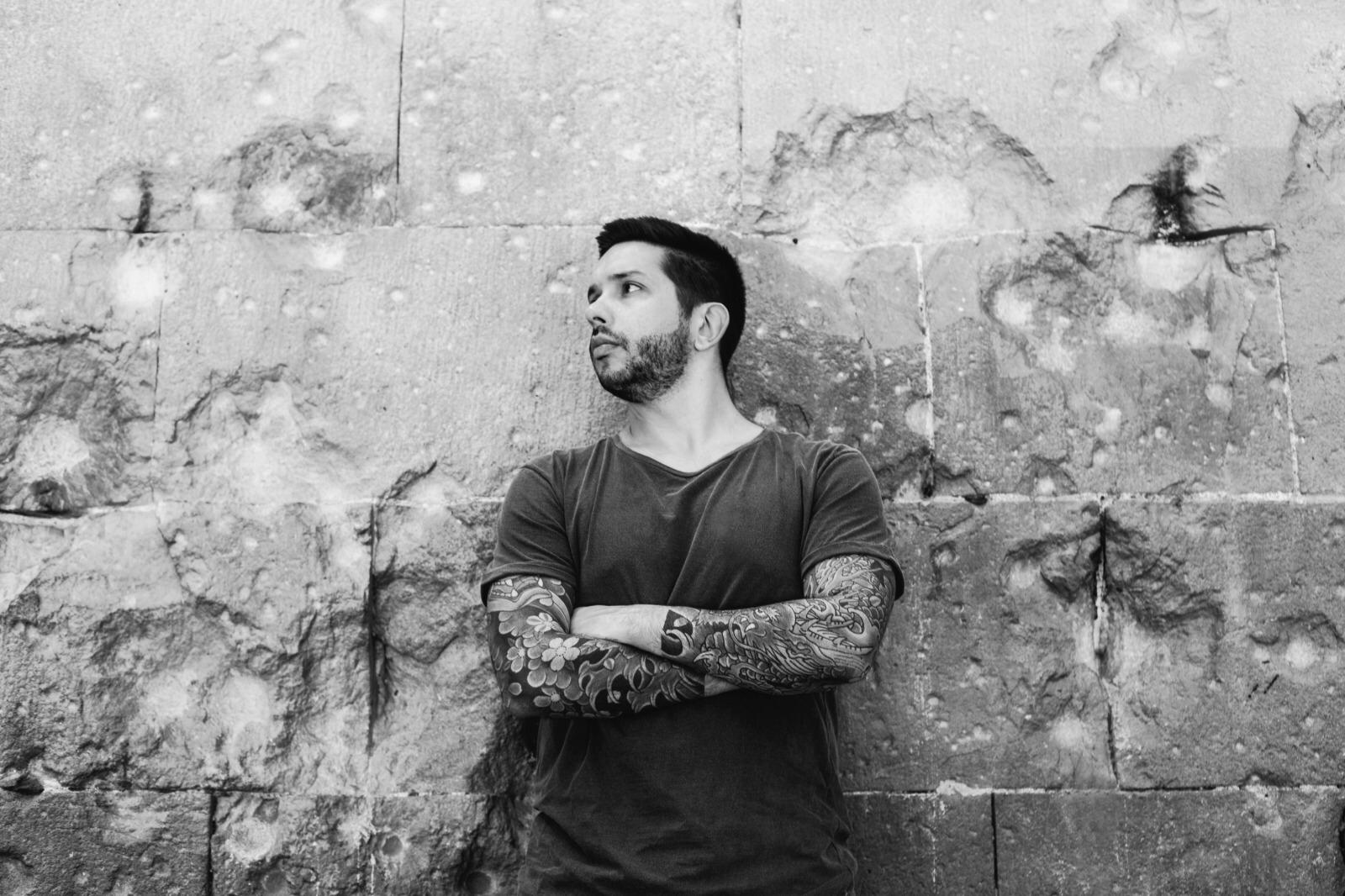 WWD – If you could collaborate with one artist in the world, who would it be?
Capelossi – That's a tough one! Maybe an official remix for Ludovico Einaudi? 
WWD – Whats on the calendar for the next couple of months? Any big releases or shows we should know about?
Capelossi – Yes, my second TOR EP in August and my second participation in a TOR VA in September! 
But unfortunately no gigs, everything that was planned for this year is also in stand by mode once again. 
WWD – Pedro, thanks again for the music mate – its been a pleasure to chat again, and I hope we can link up soon 🙂
Capelossi – The pleasure is mine! Till next time guys!
Pedro Capelossi – Lost In Translation [TOR022]
Release Date – 08.27.21
Stream – https://xyzlabel.lnk.to/LostInTranslation
Connect with XYZ – https://www.linktr.ee/wwd.xyz
Stream releases in full via Spotify: https://www.spoti.fi/2uDd07z
Follow Pedro Capelossi
Soundcloud – https://www.soundcloud.com/pedrocapelossi
Facebook – https://www.facebook.com/djpedrocapelossi/
Instagram – https://www.instagram.com/pedrocapelossi/