Features, Interviews, News, Reviews, XYZ
28 September 2021
TOR and the When We Dip team proudly continue the label's signature release series with the fourth edition of the Tales of Romance VA. As we continue to set the foundations of TOR's sound and creative direction, this series showcases the pillars of the imprint in the years to come, and provides an explorative platform for our family of producers.
We welcome Argentina's latest & greatest melodic maestro – Cocho. His contribution to Tales of Romance, 'Are We Different?' takes a step into the deep while keeping us in house heaven. Supreme sampling sparkles throughout this dancefloor bomb, as chopped vocals balance punchy synth work. A big tune from one of the most promising producers of the moment.
Throughout the rest of the Tales of Romance project, we are introduced to more sensational debut performances on the imprint.
LEGATO enters the TOR fold in pristine fashion, setting us on our way with I'm Waiting For You. The Eton Messy regular harnesses percussive rhythms and meandering melodics in the early stages. The breaks welcome vocals filled with longing, as the groove revamps to create sensational dancefloor moments; a truly revitalizing start to our story with LEGATO at the helm.
Somethin' Sanctified also joins the label family with their debut on TOR, the groove-laden Sail Barge. The British duo revolve their sound around analog-drenched house with a touch of lo-fi, both timeless and innovative in nature. The ever-evolving arrangement is built upon an irresistible hook, keeping feet moving from start to finish.
Pedro Capelossi launched his lovely Lost in Translation project with us last month, and we're thrilled to have him back on board. He continues to purvey a sound of his own, utilizing a foundation of timeless character. Low-slung basslines greet trippy soundscapes, as ethereal jazzy tones capture the mind on The Usual Suspect.
Nau Leone is one of the only artists to present work on all three of the When We Dip labels, a testament to both his diversity and innate quality of production. Nieuwe elevants energy with vibrant melodics, before crisp house drums kick us right into the groove. A dreamy yet mature club number from the Spaniard.
To close out our journey, we welcome back the Irishman zenna for his second appearance on the Tales of Romance series. Dawn Moon is brimming with euphoric gusto, a tune built for peak-time moments spent with friends.
To celebrate the release we caught up with Cocho, ie Marcos, to dive into the early stages of his career in production and how the latest TOR project came together in the studio.
WWD – Marcos, thanks so much for joining me. Many congratulations on the new release! We've been jamming to this one in the office since you first sent it many months ago.
Cocho – Hola!!! First of all, thanks to you and the WWD team for trusting my music and the opportunity of this interview to share more personal aspects of myself. Regarding the release, I've been waiting for it since I finished it, as it represents an important aspect of my sound which is evolving in different ways nowadays.
WWD – Whats unique about Are We Different? in comparison to your previous productions? We find the underlying groove irresistible!
Cocho – As mentioned before, this track is like the line between my previous releases (more melodic, nostalgic) and my actual sound (super groovy, specifically made for the club). In addition, the increase in use of synth sounds and the reduction of organic sounds it's evident in 'Are We Different?'. Thrilled to share this new side and WWD is the perfect spot to do it!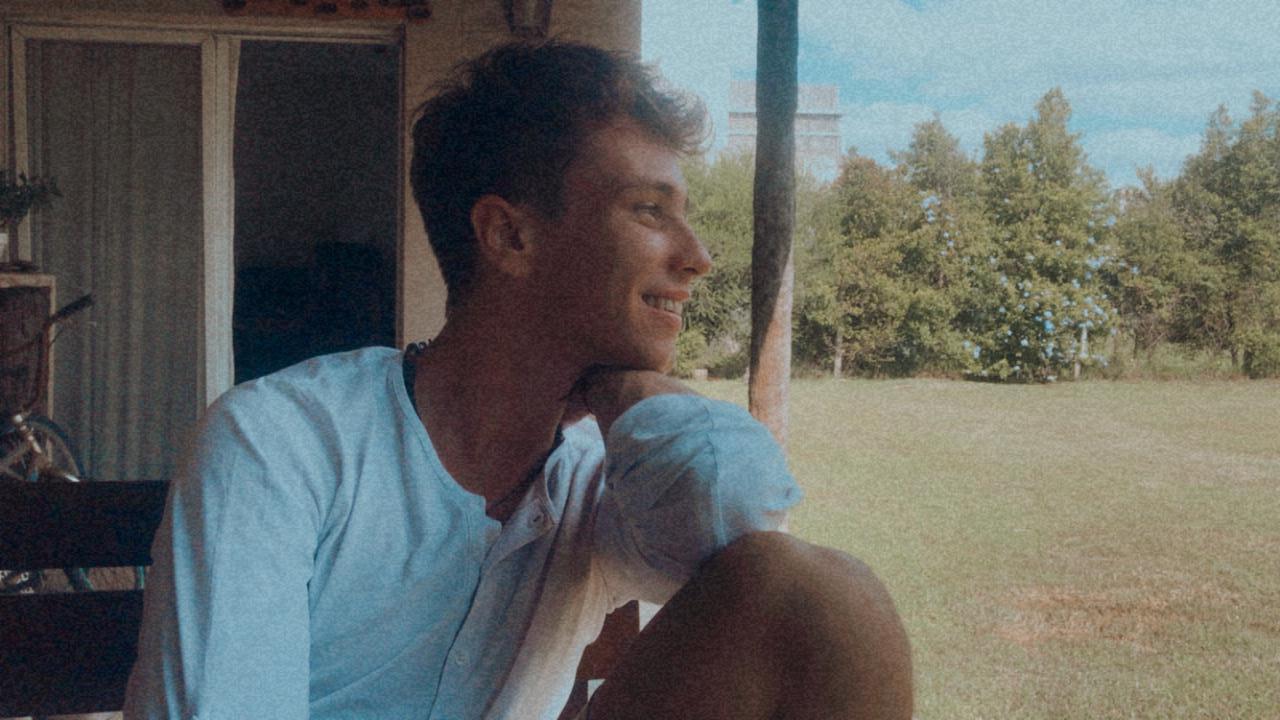 WWD – What synths or VSTs were put to use on this one? Tell us a bit about your studio set up.
Cocho – I have a little home studio… a pair of M-Audio monitors, AKG headphones, a MIDIplus keyboard and my super PC. In regards to the VSTs… my best friend is the Synapse audio Legend, which represents the famous MiniMoog; then I like to use the Arturia synths like Prophet, CS 80 and Pigments. For organic sounds I use Kontakt, Omnisphere and Spitfire Audio Labs.
WWD – You've released on the likes of Amulanga, Mirrors, and Dialtone. How have you found success in the always-difficult demo process as a young producer? Any advice for other producers when it comes to landing on labels?
Cocho – This is a good question since we are all moving into a new phase. I started sharing my music during the pandemic. I was completely new and little I knew about the career. The labels answered the emails instantly so it was super easy to find someplace to release it. So I was desperate to share every track I made. Nowadays, since the events are getting back, the labels may take weeks or months to answer. So patience is mandatory and I choose carefully which tracks to release. 
My advice is to be more careful with the releases… Wait till you get to know yourself. We are constantly changing. My sound nowadays is extremely different from the one back in 2020. Go to parties and check if the music you make is the one you also enjoy.
WWD – What's been your most proud & meaningful release thus far?
Cocho – Difficult one… I think every new release is the most meaningful. But to name one i would say the 'Chase It' remix released some months ago on Songspire Records and 'Are We Different?' of course!
WWD – Argentina continues to prove its one of the best hotbeds of electronic talent in the world, particularly in the melodic scene. We've been lucky enough to work with many of your compatriots, such as Alejandro Mosso, Lisandro, Facundo Mohrr, and now yourself. Tell us about Argentina and how it generates such sensational music.
Cocho – Definitely Argentina is important in the electronic scene. I've been lucky enough to meet extremely talented people, which I may call friends now. These will be the future idols on the argentinian scene. A big aspect of our scene is the support we share with every artist. We are like a community that pushes forward together. You will never be alone here. The big artists are super humble also! It's always nice to meet them.
WWD – How did you first get into dance music?
Cocho – This was a quick journey. I met EDM back in 2016 thanks to my school friends and I was instantly curious on how it was made. That's when I first met FL Studio. As time passed I met with genres like Tech House, Minimal House, Progressive House and now Deep House. That's where I felt more comfortable and I moved to Ableton. Genre that i met, genre that i produced! That's why I always say that I will never end up getting to know myself. I'm constantly trying new sounds, but keeping a style.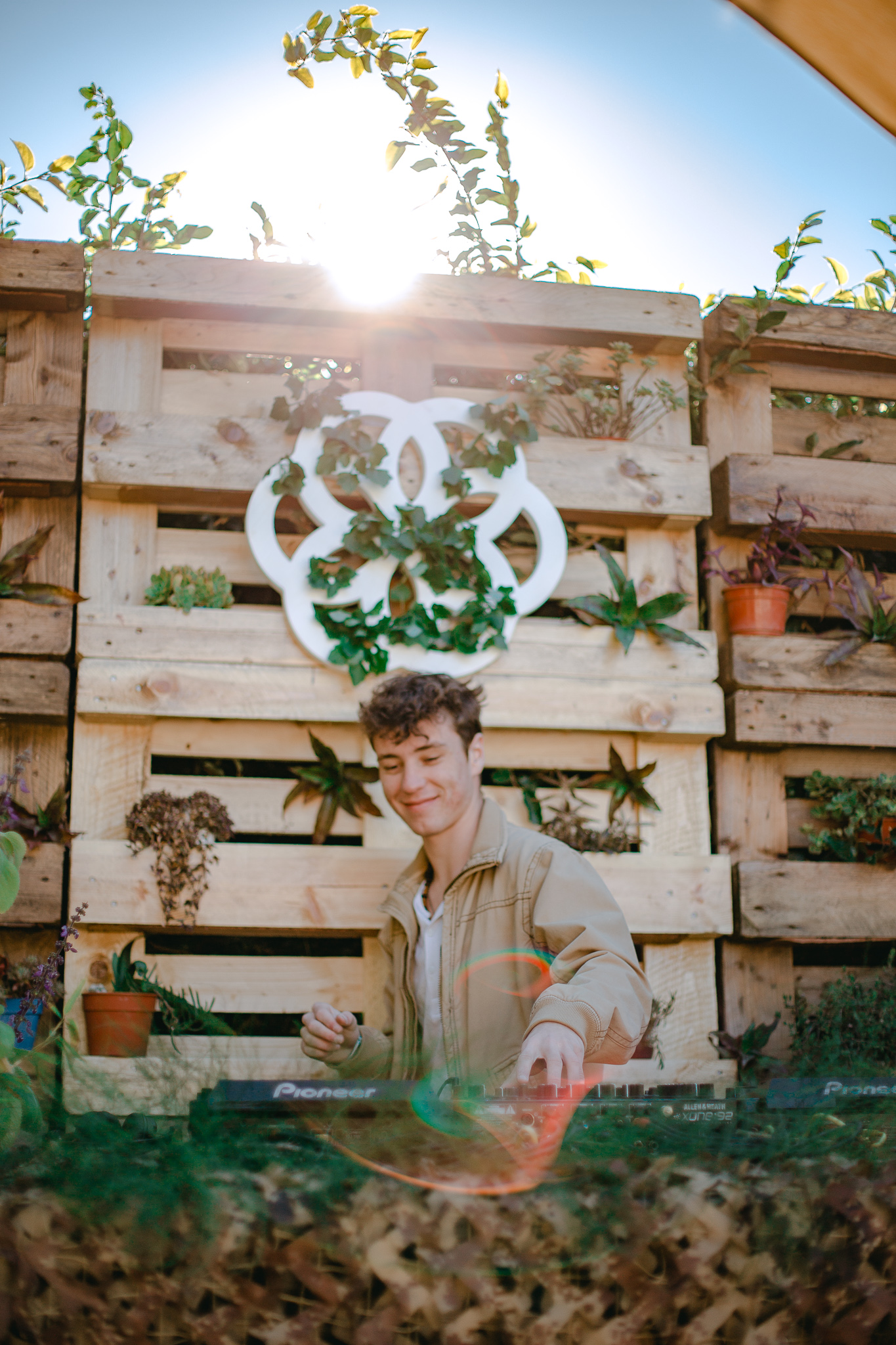 WWD – What artists and labels are you listening to on repeat these days?
Cocho – Since events are getting back, I started to do deeper research on new music. I love to know new labels and artists which I've never heard of before. Nowadays i'm looking for groovy house music. The WWD family is one of the first places I go to when looking for new music. Also, Get Physical, 8bit, Trybesof, Monday Social, Radiant, Deepalma to name a few.
WWD – Have you started playing shows again, either locally or abroad?
Cocho – Fortunately yes! I had the opportunity to play for the first time. I made warmups for artists like Maxi Degrassi and Valdovinos. Also having my firsts shows as the main artist. For the moment I just played locally but at this moment I'm writing this interview road to Mar del Plata, the most famous beach city of Argentina, to play my first show outside my city. And there are some other planned shows in other places! So I hope to keep on traveling and meeting new destinations.
WWD – Whats coming up for you in terms of music – anything we should be looking out for?
Cocho – I'm excited about what's coming as it's the sound that best represents myself nowadays. I have future releases on labels like Akbal, Desert In Me, The Soundgarden, ADID In Waves and some others which I prefer to remain secret for the moment. 
I want to thank you all for this interview! It was super fun and interesting to do a deep research into myself. Also thank you for the professional work in regards to this amazing release. It's a pleasure to work with people like you!
Tales of Romance IV [TOR025]
Release Date – 09.24.21
Stream – https://xyzlabel.lnk.to/TalesOfRomanceIV
Connect with XYZ – https://linktr.ee/wwd.xyz
Stream releases in full via Spotify: https://spoti.fi/2uDd07z
Follow Cocho
Soundcloud – https://soundcloud.com/cocho-gari
Instagram – https://www.instagram.com/cochogari/?hl=es-la
Facebook – https://www.facebook.com/marcosgari2010