14 September 2021
RAMMÖ makes his debut on XYZ alongside a pillar of the label's output thus far – Jim Rider. The ever-reliable British / French connection is on full display, as the two production partners conjoin their staples of sound, which have graced the likes of TRYBESof, Klassified, and Kindisch. For their first project together, they've set sights on the bountiful borders of Brazil to form the backbone of influence and inspiration on the Esperança EP.
The A-side opens with rhythmic percussions setting an organic framework, while a round and punchy bassline welcomes electronic tones to the fore. Brazileiro vocal chops summon immense character as the track starts to swirl into a synth-laden groover. Resting perfectly at the centerpoint of modern dance touch and timeless musical homage, Esperança is an instant classic.
Felicidade continues to thread the needle between innovative production and sensational latin flavors. Serene vocals float along, lulling us into a delightful daze before an acidic underbelly ignites a two-step. Energy elevates throughout this dance-driven riser via the playfully filtered bassline, positioning the B-side as an understated and irresistible club weapon.
Madmotormiquel kicks off the EP's remix offerings with his deeply psychedelic odyssey. As one of Berlin's finest, he knows better than most the need for heady cuts that keep minds moving. Whether at Fusion or Garbicz, he's sure to set things in motion with his remix of Felicidade.
Closing out a sumptuous project, Sound Shapes take the reins on Esperança. The Milan-based duo is making waves of late, with releases on the likes of Stil Vor Talent and Gardens of Babylon. Crisp percussion sprinkles over a vivacious low end, as progressive tones have their remix aimed straight at the dancefloor.
To celebrate the release of Esperança, we've caught up with RAMMÖ and Jim Rider to touch base on how it all came together, and what we can expect from the two in the months to come.
WWD – Hey guys, thanks so much for joining us today! Congrats on the sensational EP.
Jim Rider – Thank you for having us, it feels like we finished this EP a long time ago so we're excited to finally release it.
Rammö – Merci to you !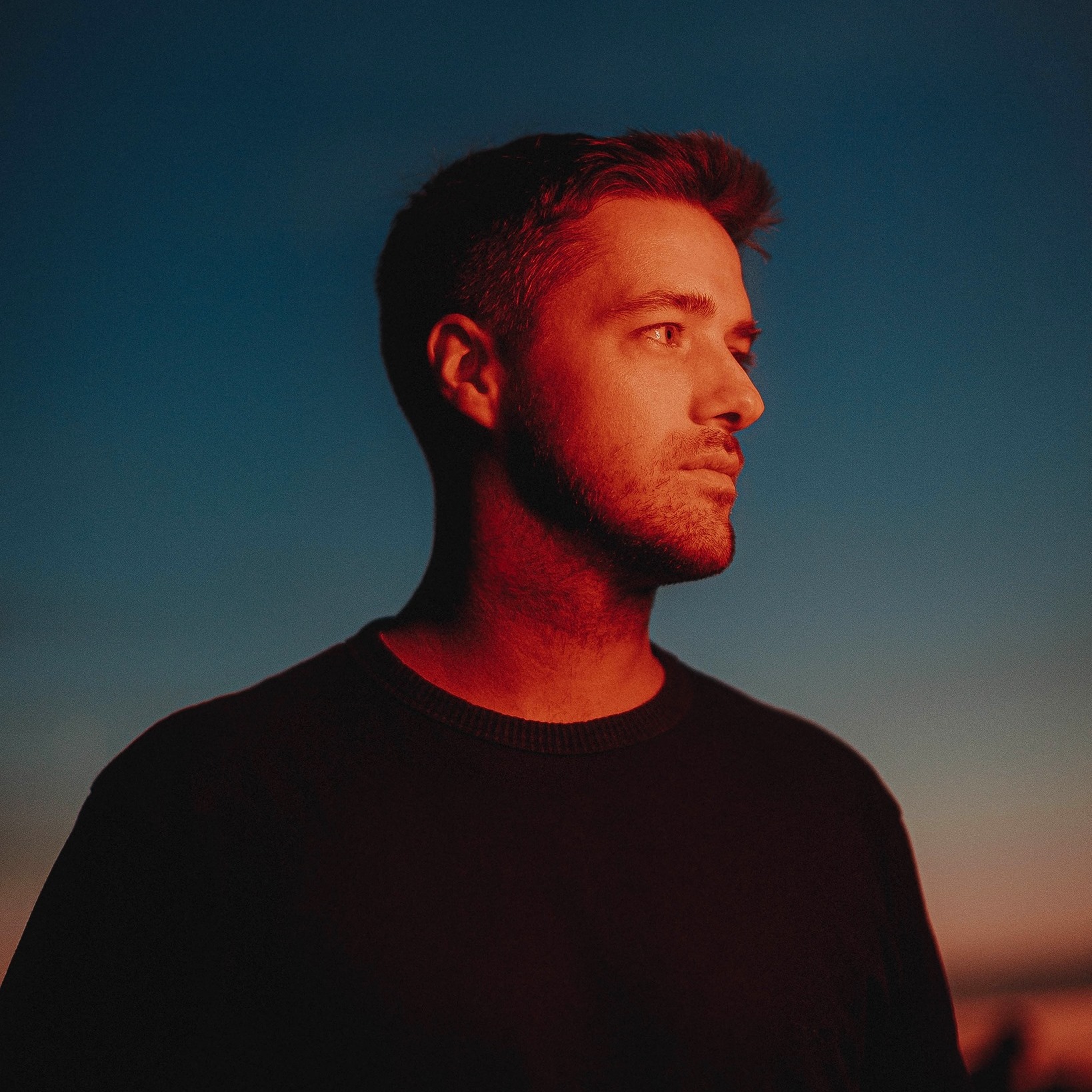 WWD – How & when did you guys first connect?
Jim Rider – I think there was some 'DM sliding" happening on Soundcloud. As we move in similar circles musically we have friends in common so we decided to collaborate. I was more than happy too as Adri is a super talented musician (one of those annoying ones who can play everything haha.)
Rammö – The magic of this pandemic meant reconnecting and connecting with people! and for the good! I used to play a lot of Jim's releases like El Scorpion on his own label Signs or Turkana previously on XYZ and totally loved the vibe and his releases!
WWD – The Esperança EP has such a distinct sound, drenched in Brazilian influence. Where did you guys find this foundation – was it always the plan to go in this direction when you decided to work together?
Jim Rider – No, it was never the intention to use Brazil as the foundation to be honest. Adri sent me A LOT of stems including fully formed parts and ad-libs on keys, guitars, bass etc. I sifted through the ones I wanted to use my side and started to map out the tracks and add extra parts in. I added a "Bolero" sounding guitar part to Esperança which led us into more latin territory and in turn to the Brazilian vocals came from a friend of Adri's so it all just happened once we'd started the creative process.
Rammö – We had the chance to have  Mrs. Thayana Valle, a Brasilian artist who sent us the vocals and I had the chance to have Mr. Jim Rider who brought this Bolero sound which indeed brought us to this more exotic sound combined with some acidic lines. Happy we managed to bring something new to an acidic track and bring in the acoustic sound of the Bolero ..
WWD – The light acidic vibes that come to play across the EP bring a punchy edge to the groove, positioning these well within club territory. How did you go about harnessing the heady dancefloor potential while also keeping an easy-flowing deep & melodic tone? It's rare we hear such well balanced tracks, and we feel you nailed that middle ground on this project.
Jim Rider & Rammö – It's just the middle ground between both of our styles. We wanted to keep a cohesive sound across the EP so we decided to use similar elements across both tracks e.g. the Moog acid/arp stuff, live guitar flourishes, latin percussion and those Brazilian vocals.
WWD – What traits do you look for in fellow artists when considering collaborations?
Jim Rider – I've actually done three collab EP's recently after having never really done them before but i've been a big fan of all three artists beforehand. I think the key is not being too sensitive about the parts you like and any that the other person doesn't like. I find remixes quite difficult sometimes as you have to stick to the parts you're given and stay respectful to the original so they can be stifling creatively. With a collab you can try out more options before you land on something you're both happy with so the process is more interesting.
Rammö – good communication, mutual respect, love, and complementarity. It is the second collab I am doing after the one with Spaniol and it always feels natural. What a pleasure and easy way to work together with Jim!
WWD – Madmotormiquel and Sound Shapes turned in two stellar reworks to round out the EP. Tell us about these two artists, and how they bring the perfect twist to the overall project.
Jim Rider – What I love about working with XYZ is they trust their artists and give us creative freedom. They gave us the option here of choosing who we wanted to remix so Madmotormiquel and Sound Shapes were top of our list.
Rammö – I met Simo from Sound Shapes several times in Milano and made them heard the track. They got inspired and brought this catching and vibrant twist that makes you dance for 7 minutes non-stop .. What else to ask .. ? Pure magic
Concerning Madmotormiquel, he is in my top 3 Favorite artist at the moment (no joke) and we are really glad to have such a beautiful soul understanding the EP and his own psychedelic well thought style to it .. What a remix, honestly.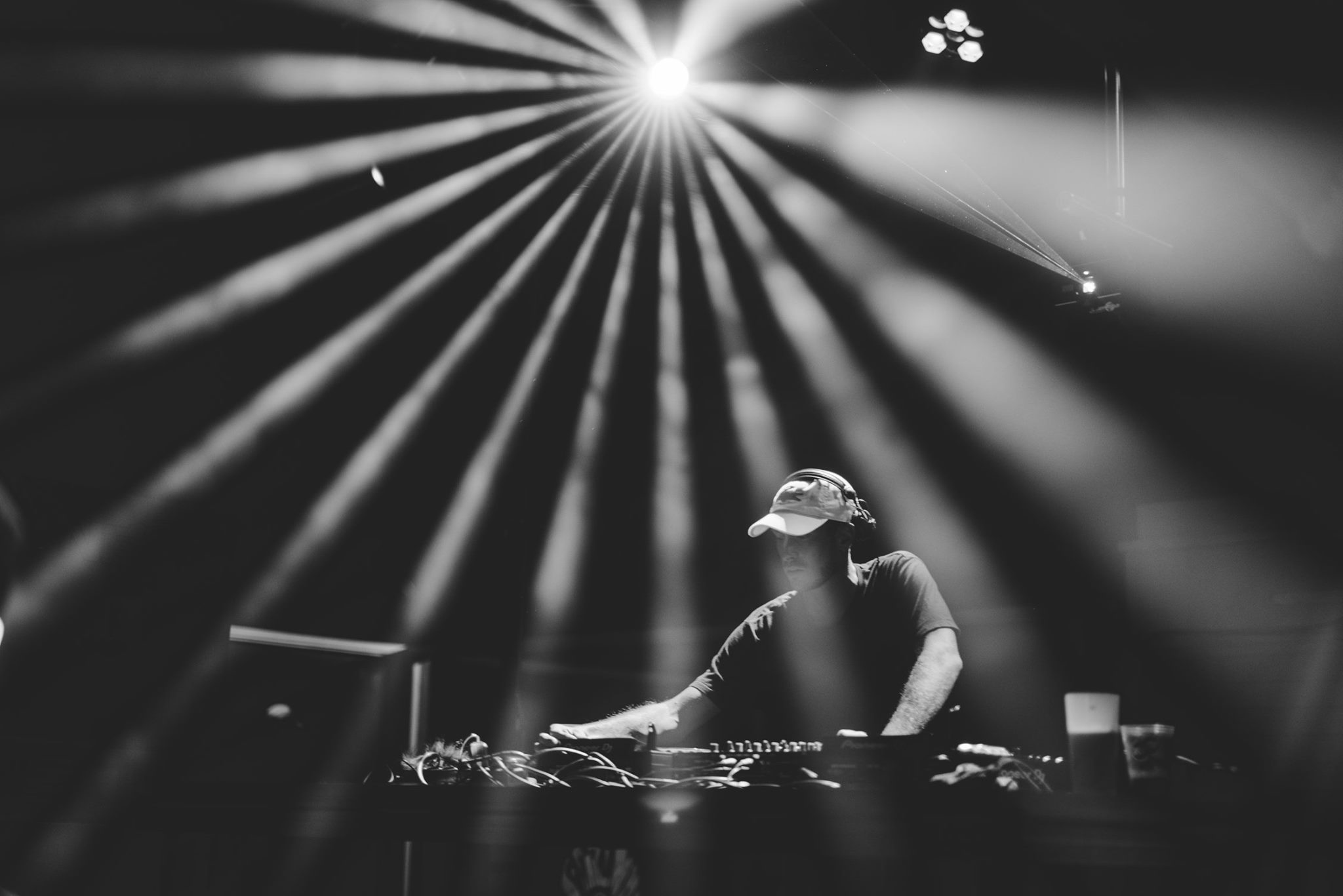 WWD – Where have you been passing the time over the last year or so? What's the current state of affairs in your neck of the woods?
Jim Rider – I'm in London and everything's fully open again now including clubs and festivals which is a relief.
Rammö – I had the chance to spend most of the lock down in Thailand, making music and waiting for the world to cool down. I came back to South of France around a year ago and managed to play gigs around Europe when they were not cancelled… Situation is still uncertain here but we are trying our best to make things happen ! For the rest I auto locked myself down in the studio and it feels GOOD !
And … it's all going to be fine !
WWD – As the world laces up those dancin' shoes, what parties/venues/cities are you most excited to play?
Jim Rider – I'm currently planning a mini tour of Mexico during December/January which is very exciting. I'm also playing in London on Nov 5th with Shkoon, Oceanvs Orientalis and Parallells who i'm all big fans of.
Rammö – Can't wait to go back to Berlin. Haven't had the chance to play there this summer yet but see you there in October ! And ..  just booked everything for Afrika Burn.
WWD – What's been your highlight of the summer thus far?
Jim Rider – I played my first show for All Day I Dream here in London so that was a pretty special career highlight for me. I also played the main stage of Warm Up Festival which was great, I can't remember a nicer festival crowd!
Rammö – A beautiful closing set together with Carlita and Parallells in Marseille @ Baou and such a special weekend in Portugal with Giz and the Calypso family. . . beautiful people.
WWD – What have you been jammin' too recently? Any artists or labels that you feel we should be checking out?
Jim Rider – I've been spending more time writing than listening lately but I just got the promo through for my Brummie brother, Pippi Ciez's album on ADID, it's pretty special!
Rammö –  Recently took some time to go back to CDs, playing and listening to many albums from my CD collection. On my desk at the moment : Room for squares from John Mayer, Red Black light album from Ibrahim Maalouf and Tasca Dehli 9 by Richard Dorfmeister and Rupert Huber.
WWD – Are there any exciting projects on the radar that we should know about?
Jim Rider – I'm working on the next three releases on my label Signs which will all be out this year including one of the collaborations I mentioned earlier plus a VA including some well known and some up-and-coming artists. I'm also releasing on The Soundgarden and Akbal Music and have a couple of remixes to round off 2021. Next year is looking huge for me personally but I don't want to give too much away yet…
Rammö – Lots of releases thanks to this productive year! This year is going to be amazing and full of interesting releases from everyone ! We had so much to say and write from this year !
During the pandemic I could not stand still looking at the industry loosing support from governments, seeing many artists struggling and social life disappearing slowly.
Together with 2 other artists, we decided to build a project called Wamm (@Wearemakingmoments) which has for goal to reconnect people to themselves, to others and to the world via art and the art studio. We welcome different artists, organize secret concerts, residencies, conferences or exhibitions in unique locations (Opera, Japanase Gardens, Museums…)  in south of France. We recently had the chance to welcome Mâhfoud & his jazz electro ensemble recently in a fort. Pure bliss
WWD – Lads, thanks again for joining me – we're really in love with the Esperança project, and glad it's finally out there for everyone to enjoy.
Jim Rider – Thank you for having us!
Rammö – Merci merci merci! Merci Jim, Merci Guthrie, Merci Soundshapes, Merci Michi!
RAMMÖ & Jim Rider – Esperança [XYZ042]
Release Date – 09.03.21
Stream – https://xyzlabel.lnk.to/Esperanca
Connect with XYZ – https://linktr.ee/wwd.xyz
Stream releases in full via Spotify: https://spoti.fi/2uDd07z
Follow RAMMÖ
Soundcloud – https://soundcloud.com/rammomusic
Facebook – https://www.facebook.com/rammomusic/
Instagram – https://www.instagram.com/rammo_music/
Follow Jim Rider
Soundcloud – https://soundcloud.com/jimridermusic
Facebook – https://www.facebook.com/jimridermusic
Instagram – https://www.instagram.com/jimridermusic/