9 November 2021
Ring the alarm – Powel is back! The All Day I Dream and Anjunadeep regular has crafted a space of his own, utilizing an amazing breadth of production class and eclectic influence. His heady grooves remain immensely dance friendly, as the melodies and percussion connect in stunning and unpredictable fashion. He's already thoroughly beloved by XYZ aficionados, following his incredible reworks of Hosini and Esteble, and we're thrilled to have him back for his first full length EP – The Naked Astronaut.
M13 opens the show with a crisp house cut, balancing that timeless old-school feel with modern melodics. Vocal cuts remain in the distance, as the wistful vibe carries us from start to finish. Meandering soundscapes keep the mind moving, while the lush groove takes care of the feet. 
The project's namesake – The Naked Astronaut – picks up the pace while continuing the foundation of slick sounds centered around house. Stabby synths elevate energy from the get-go, as elongated strings maintain a touch of class throughout this dancefloor-oriented selection.
Peacocks & Sheep harnesses a bit of breaks and a bodacious underbelly fit for a king. Ominous tones float in and out, while keeping soulful sounds at the fore of this tune for the heads. As emotive as you need, a malleable production ready for consumption.
Closing things out is All The Love, the perfect summary to this house-laden masterclass from Powel. A punchy bassline and warm synthetics soar into the night, maintaining the groovy bliss that we've enjoyed since the A-side. As good a four-some as you'll ever hear – Powel delivers yet again.
We caught up with Powel to recap a rejuvenating summer, his approach to crafting projects from the ground up, and what's on the radar as we close out the year.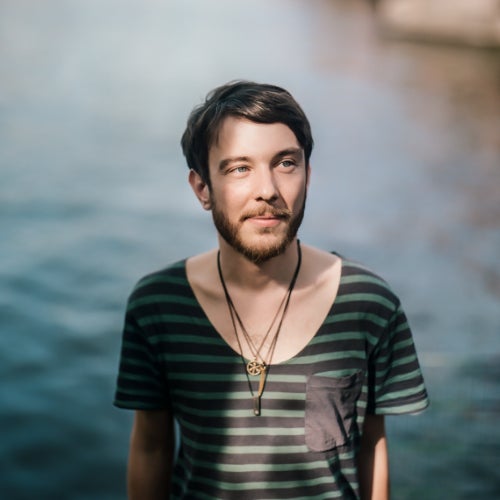 Paul, thanks so much for joining us mate. We're so thrilled to see you make your full debut on XYZ with the new EP. Welcome!
Thanks for having me, and releasing that EP. I'm very happy with the result
Many people are familiar with the melodic mastery of yours, yet these four feel drenched in classic house flavor, showing your range as a producer. How do you stay versatile & creative in the studio?
Well, to me my releases don't sound all too different from each other. There's always that underlying melancholic tone in it. I don't seem to be able to get rid of that and actually stopped trying to. I just accepted that this is just how I sound. Making tracks just for the sake of sounding different from your normal work, doesn't really work for me. Those tracks usually aren't able to capture the emotions I want them to capture. But that doesn't mean that I stopped trying out new things and widen my horizon constantly.
That being said, part of the creative process for me is to not make the EP's sound like just a slight variation of each other. But that's not the main motivation and I think it just kind of happens naturally, as I tend to get bored if I spend too much time in one area. For instance, if I made a couple of tracks with a lot of complex composition and sound experiments going into it, the next tracks most likely will be very simple. Something where I try to capture the moment by only recording one-shots, and not be bothered all too much with mistakes within the recording or the mix. As long as the story feels told, I'm fine. After that, I'll most likely go back to more detailed productions.
Who are some of the house-heads that you drew inspiration from? We're hearing lots of NYC & Chicago influence here.
I am a huge fan of older US house. People like Larry Heard, Moodymann and Theo Parrish brought all of this to perfection long before I've even started to find interest in this world. So, being way too late to the game and also just a bit too young, I couldn't experience firsthand the revolution that house music was at the time, which is kind of a shame. Still, I love to dive into that world every now and then and get to know the roots of all of this better.
The bigger impact on me was actually the people who were influenced by those guys. So it is more of a 2nd hand influence…. Labels like Smallville, Driftwood, Basic Channel, and Dial especially when it comes to the combination of house and atmospheric soundscapes, to name just a few. This was and is something that happened right at the moment I was getting really deep into that kind of music and hit the Zeitgeist just so perfect for me. So I always felt much closer to that than to the pioneers of house music.
When you approach a new project, do you tend to have the 'bigger picture' in mind from the start, or do productions & EPs shifts as you dive deeper into studio sessions.
That changes every time. Sometimes I have a whole Ep already written and arranged in my head and just use the studio time to transform those ideas into actual sound and music. And sometimes I just arrive in the studio with a vague idea, a feeling, or an impression I want to turn into music. 
Those are very different working methods, though. The first one trains me to be able to get to know my gear better and also trains my ability to recreate the sounds in real life which I'm imagining in my head. And the other one is more similar to what a singer-songwriter would do, where you put the story you want to tell together piece by piece.
It sounds like you have a brand new studio to work with, which was quite the project by the look of it. Tell us about the new room, as well as the machines you use on a regular basis.
Oh yea, that was a fun project. Even though my skill level as a handyman is usually just a bit above zero. But thanks to my studio partner Alex, we were able to build a lot of the acoustic elements on our own. Things like bass traps, absorbers, speaker stands, etc. And apart from getting two scars on my arm, I managed to survive the building process in one piece.
My studio partner also brought a lot of new gear. I'm still working on figuring everything out. But right now the most valuable things are the mixing console, a Soundtracs cm4400 (just having the signal running through it, increases the sound quality by a lot), our Evans tape echo, and the OTO reverb. Those are some things I use almost every time at the moment. Synth-wise, I've discovered that I'm more into easy and self-explanatory synths like the Vermona Lancet, Crumar Ds-2, or the Model D. Instruments where every knob has one function only and before I touch it I already know what it'll do with the sound. We also have a bit of Electron gear, which sounds great, but the menu diving is way too time-consuming and tiring for me. The same goes for the modular system. I love what you can do with it. But when I do work with it I'm just developing sounds instead of working on a piece of music because it takes a lot of time for me to get something out of it I like. I usually just record it then and maybe use it later in some production by sampling parts of it. Oh, almost forgot to mention the two pianos we have there. Wouldn't want to miss those again.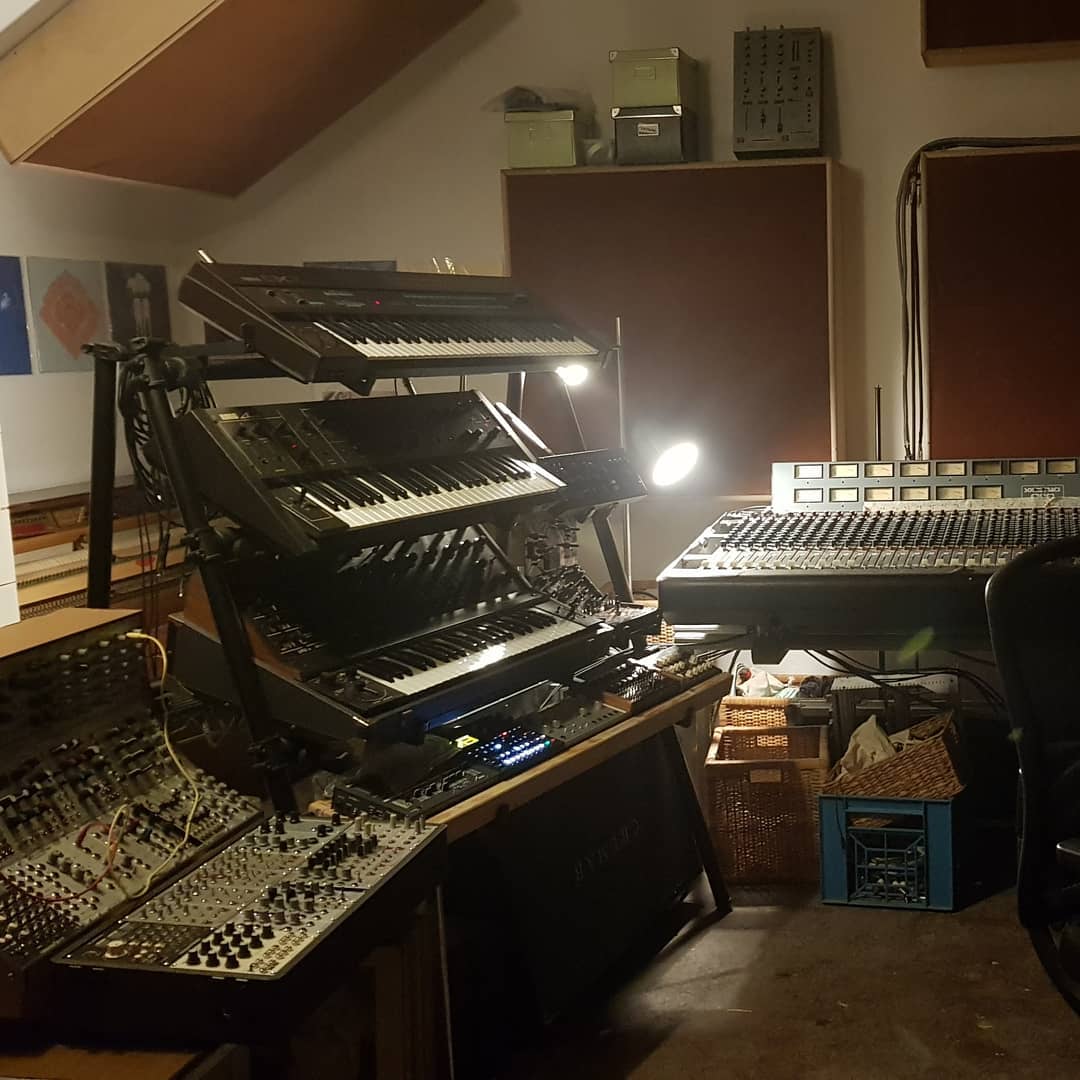 You've put out some sensational music of late, including an EP with Anjunadeep and our friends over at Everything Will Be Okay. Where do you feel the label landscape is these days – how do you approach connecting with labels as partners?
The label landscape has changed dramatically over the years. When I was young a record deal was something really big and seemed impossible to achieve. With the digitization of music, it became much easier for people from a financial standpoint to just start their own label. And for most musicians, that's the best thing that could have happened, because the possibilities of getting your music signed increased tremendously. 
I only got into all of that by just extremely lucky timing and coincidences. Back then Soundcloud was still something relatively new and people actually used it to discover new music. And shortly after I've uploaded my first ideas there, I've got hit up by Robert from "Wunderbar Recordings" who said: I like this, I want to press this on vinyl. My reaction to that was that I wasn't sure if the tracks are good enough yet, but… fuck yes vinyl – let's see what happens.
That led the guys from "Fina" to ask me for some tracks, which turned out to be one of the best records I've made, in my opinion. The track "Perelin, der Nachtwald", which also was just a Soundcloud demo at the time before my friends from "Keller" picked it up and released it, led to "Matthew Dekay" notice my music and eventually led to me finding my home base and releasing music on "ADID".
So through all of my music career as Powel had this extreme luck that labels approached me. I'm well aware that this is not how that usually happens. So I'm very thankful it did happen this way.
The way I approach it now is: I need to feel a personal connection to the label. Be it by being friends already or being a fan of previous releases. However, the label landscape right now and the overabundance of music from a consumer or Dj's perspective comes with quite some inconveniences. The level of released music which I don't like also has increased by a lot, and so digging for new music became a lot more time-consuming. Especially when firstly unknown sub-genres getting more popular. Sometimes I go through music, just to discover that the last 20 tracks I've listened to are done by 20 different people but used the same sounds, arrangement, and overall sound-esthetic. That doesn't mean that the tracks are bad individually. It's just the sheer mass of it that makes it somewhat tiring to listen to.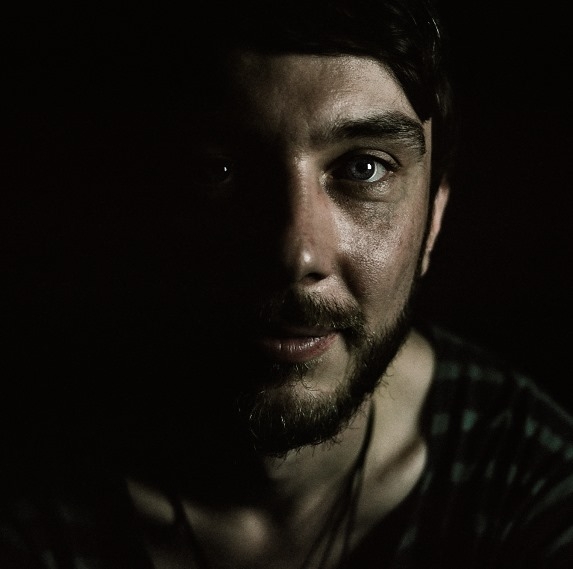 What have you been listening to this summer – any albums, artists, or tracks that you have on repeat?
To be honest, I've spent very little time listening to new music over the last 1,5 years. I just spend too much time in the studio, and after a long day there, I'm usually quite happy with just having silence around me or listening to audiobooks. One recent find however is as a guy called Nic S M. Found it randomly browsing at a record store. Absolutely brilliant, yet very unknown work.
What's been your favorite party ever, either as a dancer or dj?
As a Dj, I don't think there has been such a thing as "the" favorite party. The illegal warehouse and park raves my friends and I have thrown in our early 20's will always have a huge place in my heart, because that's how we discovered everything, and you only can experience something for the first time once. And I also don't know if I would take the risk of getting arrested or fined for doing these kinds of parties again today.
For the time after I started traveling as a professional Dj, Cape Town and the "Waiting Room" always comes to my mind when this question is asked. Such a lovely experience.
Also, different settings have different ups and downs. Big parties and Festivals for instance can be fun to play, but at the same time be very annoying, because you usually get put on a giant stage like a rock band, where it's hard to build a connection with the audience, especially when you prefer to play softer music. More energetic music is easier to play in this setting. People waving their arms around when the bass drum kicks in again is at least a visible reaction. It is nice to see a lot of people dancing. But not being able to see their faces sucks. And Backstage people occupying the stage don't count in this scenario. They're usually just there to be seen.
What's on the radar for the next couple months – any more big releases coming out?
There will be a few more remixes coming this year. And of course, I'm working on new Ep's. But I haven't finished any of them yet. So I can't say anything about the release dates now.
Paul, thanks again for joining us. We can't wait to see you on the road sometime soon. Take it easy!
Powel – The Naked Astronaut [XYZ044]
Release Date – 10.29.21
Stream – https://xyzlabel.lnk.to/TheNakedAstronaut
Connect with XYZ – https://linktr.ee/wwd.xyz
Stream releases in full via Spotify: https://spoti.fi/2uDd07z
Connect with Powel
Soundcloud – https://soundcloud.com/powel
Facebook – https://www.facebook.com/Powel.Music
Instagram – https://www.instagram.com/powel_music/