10 January 2022
Producers are the backbone of any label; developing supportive and genuine relationships with our artists is the core principle of XYZ's development. Our Oppo series is an ode to the figures that we feel are at the foundation of the label's journey thus far.
Emotional Tourist has cemented himself as a pillar of XYZ's artistic direction over the last two years. The Romanian first caught the ear via a rhythmically groovy remix of DSF, and last year's The Day The World Meets You showcased the Emotional Tourist sound in its finest forms.
Oppo gives full creative control to the producer, who essentially functions as the label head on the project. Curating sounds from artists around the world who've influenced his journey thus far, as well as a pristine production of his own, Emotional Tourist presents a project that fully represents his tastes as an artist.
Emotional Tourist sets the standard on the A1 with Alchimie De L'Univers. A warm & housey bassline meets swirling percussions in the early stages, as a breakbeat carries the groove into undeniably heady territory and Ondin's wistful vocal work bring a franco-edge to the break.
Interlude has been a constant companion of Emotional Tourist, with a pair of collaborations on Kindisch striking a global chord. ET welcomes his Bucharest brother to the Oppo fold, and he provides a masterclass in the form of Odeea. Drenched in organic instrumentalism and flowing synthetics, the B-side's latin-tinged groove is truly a treat.
XYZ faithful are well aware of Mitch Oliver's knack for ominous and punchy productions by now. The Montrealer has thoroughly impressed over the last year, which began with his Alleghanys took the world by storm. He's back in the depths of winter to provide further sound solace. Azure keeps minds moving with meandering synths and an ever present kick, igniting any dance floor in need of a spark.
Erdi Irmak is simply one of the most eclectic producers in the deep & melodic scene. As he did on the inaugural Oppo, Erdi produces a serene soother. Hikikomori showcases the Turk's ability to craft music for life's slower moments.
Bross, Bodaishin, & Lupe Republic come together to form a sound-wielding supergroup! The three compadres have harnessed Catalan inspiration, paying homage to a bedrock of electronic music and endless nights. Barcelona boasts bouncy basslines and dancefloor deviance – a terrific tool for any selector.
Toronto's Dimuth K makes his XYZ debut to close this edition of Oppo. A timeless hook gets us groovin', while his Sri-Lankan roots enter the fold in the form of organic tones and magical melodies.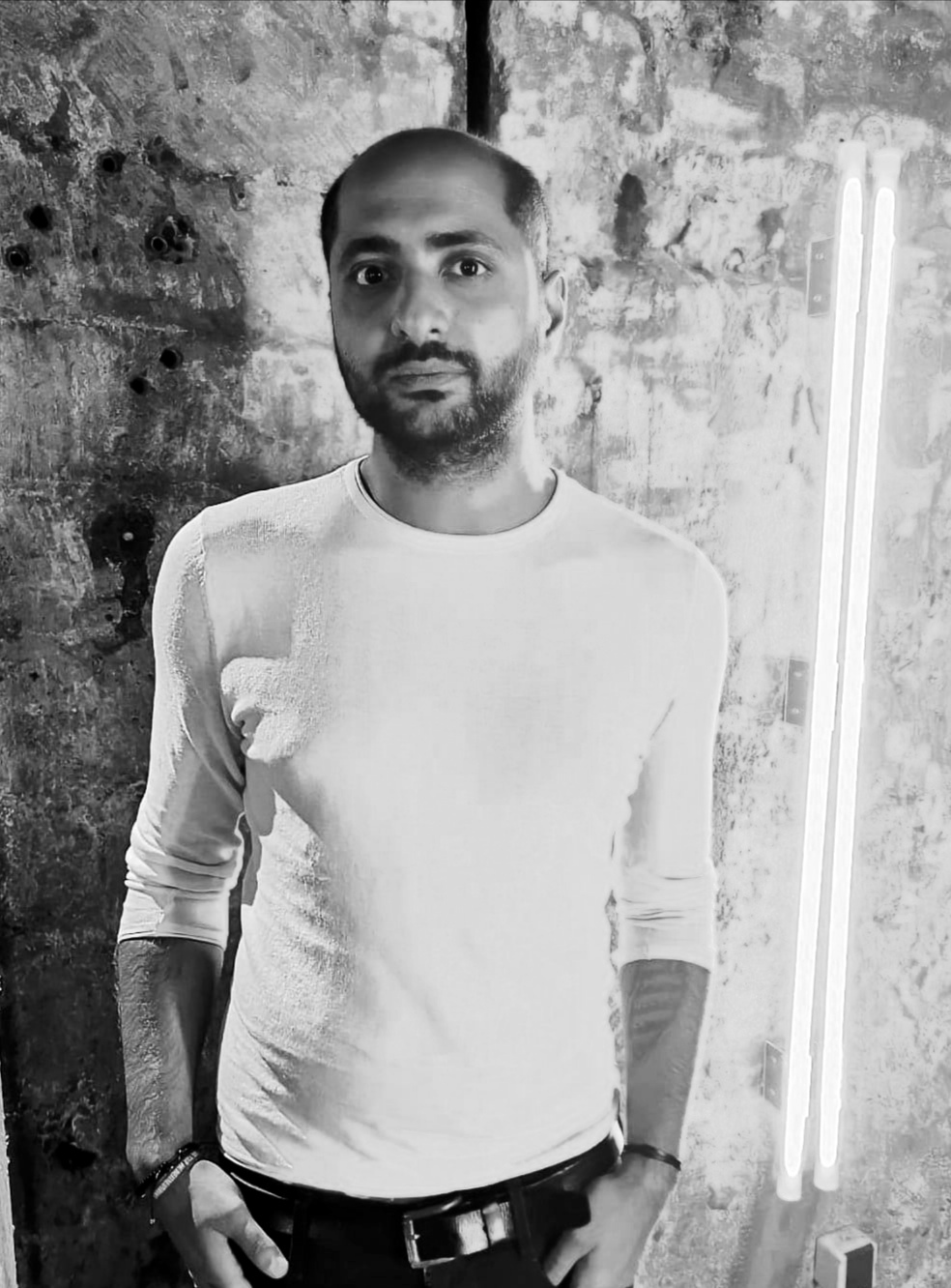 To celebrate the release of Oppo, we caught up with Emotional Tourist to touch base on his impressive 2021, and what's on the horizon for the up and coming Romanian in the new year.
Cosmin, thanks so much for joining us, and all your hard work on this unique project.
Hello, guys! Thank you for your invitation to be part of this really interesting experience!
What was it like to curate a collection of music like this? What's the very first step you took once the idea was presented?
Actually, I think all the producers that were involved in Oppo already knew the direction of this EP, including myself, which made this project much easier to build. We already knew the label and we just kept the guidelines, each in his own way. The very first step when you pitched the idea was to tell my girlfriend about this project. This is the very first step for each exciting news that I am getting.
Talk to us about the artists you've brought together. What do they each mean to your journey thus far?
Well, first of all, all of them are very good producers that I've been following for a while now, with tracks that I've played at different gigs, in different moments. With Bross and Interlude I go way back, we are good friends that are part of Deep House Bucharest team. We shared the decks a lot of times, on different parties, and now is the first time we are all being part of the same release.
With the rest of the guys, Dimuth K, Mitch Oliver, Erdi Irmak, our paths crossed during the time, talking to each other about our releases, exchanging music, asking for opinions (Dimuth helped me choose my studio monitors, for instance), things that are always exciting and encouraging for a producer. When I presented them the idea of being part of Oppo they were all on board and they were all really easy to work with.
You lead the EP with a sensational A-side – Alchimie De L'Univers. How did you connect with Ondin, and what was the inspiration behind this one?
Ondin is a very good friend of mine and besides that we work for the same company, so she's my colleague too. She speaks French really well so we talked that we should make a track at some point. So when I started to work on "Alchimie De L'Univers" (it didn't have this name at the time) I felt that something was missing. I talked to Ondin and she recorded herself over the idea, and it simply worked.
Looking back at the crazy year we had in 2021, what stood out as the 'silver lining' of the global pandemic for you personally?
2021 had a bit more moments of relaxation, for me, compared to 2020. I got to travel a bit and to take some breaks (maybe too many breaks) from things in general. 
What's one thing you are most looking forward to in 2022?
If it's something that I learned from this pandemic, is that the things I should be looking forward to happening are only the things that I can control myself. So I am looking forward to spending more time in the studio and creating more music. Oh, and also to see Moderat in concert in Berlin, in September.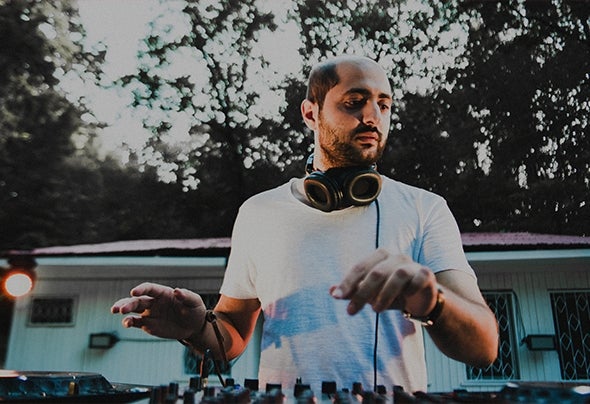 Have you played any groovy parties of late? What's the scene like in Romania at the moment?
We had some small gatherings, as we have restricted conditions with the capacity and the schedule. People are more reserved about the parties nowadays, which is normal. What should've been a party before 2020 became 3 or 4 small parties in 2021. It feels good to play music even in these conditions.
If you had to choose one of your own, and one from someone else, what are your favorite songs from 2021?
I recently posted a revisit I made for a Delerium track, Silence, and this one I will have to say it's my favorite because of the original track, which brings so many memories from my childhood. As from someone else, this is a tough one. The Fall, from Guy J. And all his unreleased tracks, haha.
Cosmin, thanks again for partnering with us on Oppo. You've been an absolute pleasure to work with, and you should be immensely proud of the results.
Once again, it has been a privilege and a delight to work with the When We Dip team. I learned some new stuff, I saw a bit of the label part of a project, which I am grateful for, because I am considering at some point in the future starting a label of my own. Looking forward to being part of future projects with the team. Stay safe and have a beautiful year ahead!
Stream – https://xyzlabel.lnk.to/OppoII
Connect with XYZ – https://linktr.ee/wwd.xyz
Stream releases in full via Spotify: https://spoti.fi/2uDd07z
Connect with Emotional Tourist
Soundcloud – https://soundcloud.com/emotional-tourist
Facebook – https://www.facebook.com/viaemotionaltourist
Instagram – https://www.instagram.com/emotionaltourist/