1 March 2022
XYZ is thrilled to welcome a Dutch aficionado to the label family as 2022 kicks into high gear. Helsloot has made tremendous waves in the last decade working behind the scene with some of dance music's titans, and his individual projects harness influences from progressive, deep house, disco, and techno. With remixes for the likes of Bob Moses, Flux Pavilion, and Tinlicker coming alongside original productions on Astralwerks, Poesie, and This Never Happened, Helsloot has captured the attention of global tastemakers & dancers alike. As life returns to long silenced dancefloors, Helsloot provides a punchy pairing on his debut for XYZ – the Petal Dance EP.
The A-side Petal Dance scintillates the senses, capturing an electro-laden hook teeming with timelessness. A round sub brings warmth to the track's core, while the everpresent groove swells and soothes throughout an elongated arrangement, offering ecstatic moments a-plenty. 
Remind Me welcomes playful percussion into the fold, while the basslines kicks us into motion on this low-slung heater. Energy elevates throughout the bridge, lifting the room to a higher plane. Drenched in progressive tones, the B-side completes a 1-2 punch built for the arsenal of our finest selectors.
To celebrate the release of 'Petal Dance' we caught up with the Dutch producer on the journey thus far & his debut to XYZ.
WWD: Thomas, thanks for joining us today and welcome to XYZ, we are so excited to have you!
Thank you guys. It's an honor to have a release on this amazing imprint.
WWD: Congrats on the release! Where are you writing from today?
From a bar called 'De Zotte' in Amsterdam.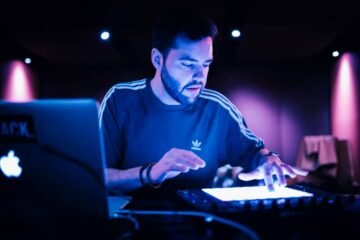 WWD: What role has the Netherlands played in your journey thus far? There must be inspiration a-plenty in such a lively electronic scene.
I grew up in The Netherlands. My parents listen to rock music and as a young kid I tried to piss them off by listening to every genre that didn't include a guitar. I collected flyers of dutch festivals and eventually visited a lot of them when I reached the age of 16. That's when I discovered the dutch scene and it's diversity of sub genres. When I started DJ'ing house music was taking over trance and I was inspired by guys like Joris Voorn and Sander Kleinenberg.
WWD: Looks like you've been touring lately with some very fun shows. How's life back on the road?
Incredible! It's so great to see people connect again after such a long time. The studio is a fun place but not without shows to see people react to the stuff I make in there.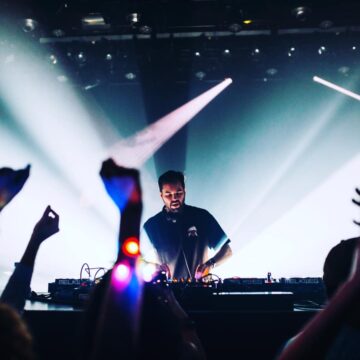 WWD: What was your favorite personal release of 2021? We especially love the remix of Bob Moses's 'The Blame'.
Thank you. I personally like 'When We Meet Again' because I wrote it in the lockdown thinking of a day I'd see people dancing again. Seeing that image come to life when I play it is so magical.
WWD: What are some tracks that you can't stop listening to? Any producers, or labels that you are really into at the moment, particularly other Dutch artists?
At this moment I really vibe with Rodrigues Jr – Kylian. Such an emotional record. Also 'Tom Zeta – Wings', dutch guy. He has such a distinctive groove and sound, it's inspiring. I had the chance to work together with him on an EP which is almost finished.
WWD: Where did you find inspiration for 'Petal Dance' – what differentiates it from other works of yours?
I remember I just got this pedal effect called 'Specular Tempus'. I hooked it to my Juno 106 synthesizer and was playing around with an arpeggiator. I added this Hip Hop type of beat to it and vibed with it for an hour. It didn't bore me out and I decided to arrange it as quickly as possible. Apart from my other tracks this one felt more like a freestyle or a direct print from my brain at that time. Sometimes a track can take up weeks or months but this one has been made in a single day.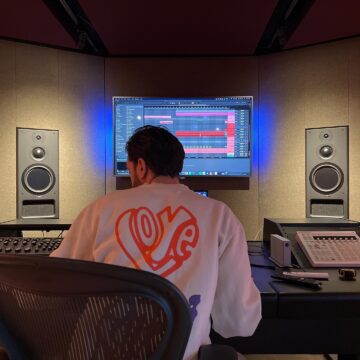 WWD: What keeps you busy outside of music – any hobbies that help you take a break from the studio?
I love to run, cycle and do a bit of yoga sometimes to take my mind of things. Or keeping track of new sneaker releases.
WWD: What do you have upcoming this year? Any projects or releases that we should keep on our radar?
My first solo release on 'Get Physical'. It's called 'Let's Pretend' which includes two incredible remixes with names I can't drop yet. And my collab with Goom Gum that has been doing really well on dance floors for the past few months.
WWD: Thomas, thanks again for joining us.  Congrats again on the release and hope to see you soon!
My pleasure!
Connect with Helsloot
Follow Helsloot Soundcloud – https://soundcloud.com/helsloot
Facebook – https://www.facebook.com/helsloot/
Instagram – https://www.instagram.com/helsloot/
Connect with XYZ – https://linktr.ee/wwd.xyz
Stream releases in full via Spotify: https://spoti.fi/2uDd07z
Helsloot – Petal Dance [XYZ051].
Release Date – 2.25.22
Stream – https://xyzlabel.lnk.to/PetalDance