13 May 2022
Following last year's summer classic – the jazz-funk-infused Zaiana – Darksidevinyl & Ucha reunite for a new offering brimming with festival flair. The two have established a sterling reputation for powerful global grooves, releasing chart-topping numbers on the likes of Connected Frontline, Deepalma, and Monaberry.
Marking their return to TOR, Darksidevinyl & Ucha harness Brazileiro beats and riveting rhythms on Samba Do Brazil. Punchy percussions call the hips into motion, as the track opens into a flowing sun-drenched groover. Serene Portuguese vocal chops ebb & flow, offering sensational dancefloor moments, while horns & piano riffs balance synthetic kicks. An early nod for song of the summer.
To celebrate the release of Samba Do Brazil, we sat down with Darksidevinyl and Ucha on their return to TOR!
WWD: Mido and Ucha, thanks for joining us! Congrats on the release- incredible stuff! 
Darksidevinyl: Thanks, happy to have released with you guys . 
Ucha: Thanks for having us again guys.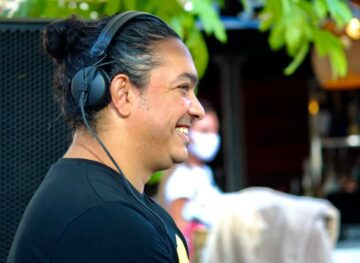 WWD: Was there a primary source of inspiration for this tune? A particular person, place, or sound?
Mido:  Inspiration for this tune comes from Greece because my home front in beautiful mountains reminds me of Brazil. 
WWD: Have you guys been touring lately? What's been your favorite party to play recently?
Darksidevinyl: I have toured before in different countries and cities, my favorite was Ocean Club Marbella in Spain. 
Ucha: I'm preparing for a crazy summer. Starting from May 27, I have a great event with Boris Brejcha.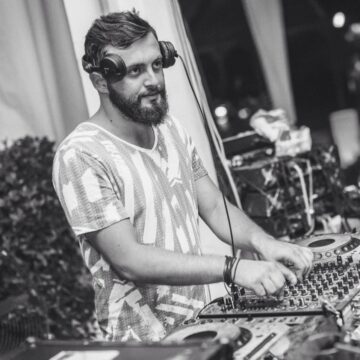 WWD: What keeps you busy outside of music? Any hobbies to take a break from the studio?
Darksidevinyl: Sometimes with family and watching football , sometimes I go play with my friends but most of the time in the studio.
Ucha: Not much hobbies here also, Mos of the time in my lovely place
WWD: If you could open for any artist, who would it be?
Darksidevinyl: Frankey & Sandrino 
Ucha: My childhood favorite Dj: Carl Cox
WWD: What are your go-to tracks of late to get the dancefloor moving?
Darksidevinyl: Internal Jungle with Selador Recording – insomnia with MOBLACK 
Ucha: Rampa – Terrace! Always works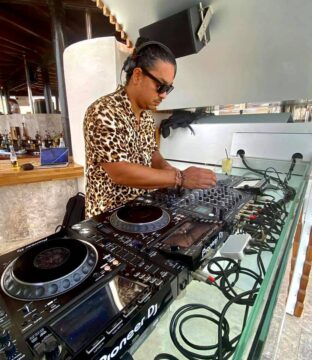 WWD: What's going on in the studio? Any upcoming projects that we should be on the lookout for?
Darksidevinyl: Working hard these days on a lot of stuff, doing a new track for SONY MUSIC , EP For YOSHITOSHI 
Ucha: I have upcoming tunes with: Moblack, Deepalma and some great collaborations.
WWD: Thanks again for joining us Mido and Ucha.  We hope to see you soon!
Darksidevinyl: Thanks so much for the great work, stay healthy and safe 
Ucha: Thanks so much guys! Greetings from Tiflis.
Connect with Darksidevinyl
Soundcloud – https://soundcloud.com/darksidevinyl_official
Instagram – https://www.instagram.com/darksidevinyl/
Facebook – https://www.facebook.com/ahmed.maher.58
Connect with Ucha
Soundcloud – https://soundcloud.com/uchamusic
Instagram – https://www.instagram.com/ucha_music/
Facebook – https://www.facebook.com/uchamusic
Connect with XYZ – https://linktr.ee/wwd.xyz
Stream releases in full via Spotify: spoti.fi/2uDd07z
Darksidevinyl & Ucha – Samba Do Brazil [TOR0031]
Release Date – 04.29.2022
Stream & Buy – https://xyzlabel.lnk.to/SambaDoBrazil