7 June 2022
As the spring soars into supreme summer, we're thrilled to welcome Eduardo McGregor back to TOR for his second EP on the imprint. The Mexican maestro has graced the likes of All Day I Dream, Sudbeat, TRYBESof, Tale & Tone and Kindisch, showcasing a knack for global grooves, percussive rhythms, and rich melodies. He's a unique talent within dance music – a multi instrumentalist, composer, and educator. McGregor's true musicianship brings distinct quality to his productions, as we witnessed via his 'I Fall EP' which debuted on TOR last year. Continuing explorations into original organic territories, McGregor floats even higher with the Tal Vez Soñar.
The A-side opens with rotating rhythms and deep ambiance, shifting effortlessly through melodic moods. The groove is ever-present through the opening frames, ensuring listeners are entrenched in the foundation of dance before Tal Vez Soñar's signature vocal performance arrives. Elongated chords & strings enchant the senses throughout this enigmatic and effervescent effort from Eduardo.
Nothing In The Dark harnesses psychedelic tones and swirling soundscapes, playing with the mind while providing crisp kicks to please the senses. Haunting & rich synthetics ebb & flow, as a break in groove offer devious dancefloor moments. An ominously opulent production from Eduardo, and one sure to find the bag of global selectors. 
Closing out the EP is a sensational ambient mix of Tal Vez Soñar, a tune built for the calm & cozy moments in the scintillating summer to come. 
To celebrate the release of Tal Vez Sonar, we sat down with Mexican producer Eduardo Mcgregor to discuss the project and all things Eduardo.
Eduardo, thanks for chatting with us! We are so excited to have you back on TOR, congrats on the release!  Where are you joining us from today?
Montreal! 
Our hometown! How are you finding Montreal? It's the best time to be here…
One of the most beautiful cities I have ever been, also the people are so friendly and they really enjoy the music, I already have plans to return =)
What have you been up to since we last spoke? Anything new and exciting going on in your life?
A lot of things going on in the last months! Not only have I been able to make a lot of music for my favorite labels, but I have also gone out to play a lot in incredible places like Montreal.
Take us through your process for creating these stellar tunes.  Where did your inspiration stem from? Was there a particular moment, sound, or sight that drove you to create these tracks?
Inspiration can come from anywhere sometimes from watching a movie or simply from walking alone sometimes I find inspiration on a Tuesday at 5am and I go straight to the studio to try to capture it, I really don't have an exact formula to make music, I think it's never good to force yourself to make music, you just have to feel it on the flight on the moment.
We hear you have a special live set in production around this EP, from a sensational setting. Can you tease the plan a little bit?
Oh yeah! Well that was the plan with my friends from "Tulix Drones" in Campeche, Mexico but the weather didn't allow it. However, it's the first thing I'm going to do as soon as I get back to Mexico.
What has life been like in Mexico recently?
Well, little by little, everything is back to normal, but the Mexican economy has been hit hard by the pandemic, so there are still many people who continue to live in difficult times. 
When did you decide to start producing music? Where did this interest come from?
I've always been into music, first I started with jazz but I was encouraged to produce electronic music around 2014, both styles have always been my passion.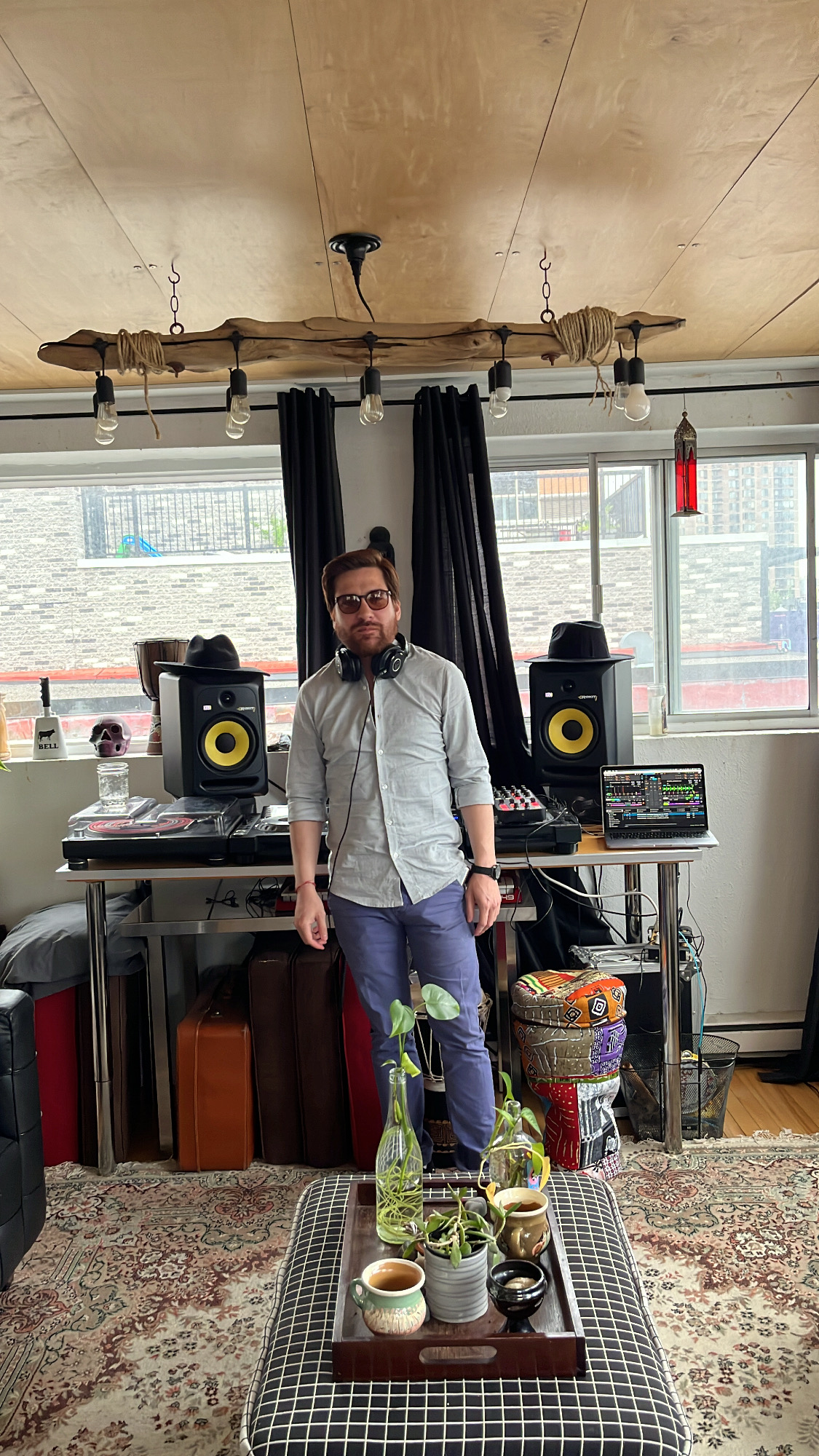 What are some of your favorite artists and labels at the moment?
At the moment well of course TOR & XYZ which besides from being my home you guys really release a lot of great music, of course TRYBESof Tale & Tone and All Day I Dream but also I need to add 3 labels that I think are doing a great great job like Art Vibes, Melody Of The Soul and Amulanga.
What has been your favorite gig to play thus far? Any show that you are extra excited for this summer?
September 17th in Montreal, I'll share the information later but I'm going to the clouds hahaha you know what I mean.
We love how you used the Handpan in 'Tal Vez Sonar'. Are there any percussions that you can't play? 🙂
Ohhhh tricky question because there are too many percussions, the marimba comes to mind for example, I have never had the time to have one with me, also the kettledrum.
What is next for Eduardo?  Do you have any upcoming projects or shows that we should know about?
A lot! I have an upcoming tour in ibiza, NYC, Mexico and probably after that there is a good chance that I will be back in Canada.
Thanks again for joining us Eduardo.  Hope to see you again soon! 
We will definitely meet again. It's always a pleasure, thank you guys!
Connect with Eduardo McGregor
Soundcloud- https://soundcloud.com/eduardomcgregor
Facebook- https://www.facebook.com/EduardoMcgregorMusic
Instagram- https://www.instagram.com/eduardomcgregormusic/
Connect with XYZ – https://linktr.ee/wwd.xyz
Stream releases in full via Spotify: https://spoti.fi/2uDd07z
Eduardo McGregor -Tal Vez Soñar [TOR032].
Release Date – 05.27.2022
Stream & Buy – https://xyzlabel.lnk.to/TalVezSonar