28 June 2022
Motip White continues to chart his own course as we welcome him back to XYZ. The Cologne-based producer has never settled for the predictable norm, working his way through projects from all corners of the musical landscape on his eclectic journey. With releases on the likes of Innervisions & Correspondant, Motip's productions drip in analog tones & bespoke indie-punk influence.
Long Shadow whisks into revolving percussive rhythms, as a signature rising synth elevates energy from the get-go. Motip's vocals cut deep into the track's backbone, as the instrumentals thin to allow space to let the prose to wander. Simply put – this is the sound of Motip White at his very best.
On the flip, sights narrow directly on the dancefloor. Tiny House harnesses a bellowing bassline that shakes the foundation, as ominous melodies & metallic synth-work mobilize momentum. A peak-time affair that showcases Motip's knack for refreshing the ear of seasoned of club heads.
To celebrate the release of Long Shadow we sat down with Germany producer Motip White to discuss his latest project and recent travels.
WWD: Patrick, thanks for joining us! Super excited to have you back!! Where are you today and how has life been?
I am in Cologne in my little studio, working on new music, playing around with my guitar.
WWD: We noticed you have been doing some traveling lately, what's been your favorite spot to visit recently?
I was again in Barcelona lately – maybe my 14th time. I am there as often as I can be. It's almost a lil home for me. I am also building up some stuff there, so I might be rooted there even more in the future.
It's the perfect city. Mountain, sea, people, architecture, design, music, food.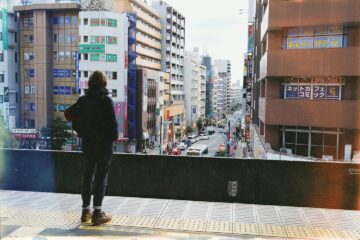 WWD: We hear you have a tour coming up in our beloved Canada! Tell us your band, and what you guys have planned for this summer.
I am playing in a psych pop / rock band called ACUA. We are doing the first part of our album tour in Canada for 13 shows. I am really thrilled for this trip through the whole country! 
WWD: How do you balance your creative mindset with the band – a group experience – verse your individual production process? Do they connect or remain separate styles of creation?
That's the cool thing. I can have both worlds. The band thing is in the situation when you play together way more energizing, it's like 3 people working physically on stage at the same time, hammering a sculpture together. The vibes in between the "workers" are huge. That's what you can just feel when you dance a lot while playing a dj set. DJ performance is more like an egocentric music expression, which is also nice, cause you are the music general. You crash in the house, dictate the sound and then try to connect with the audience through dancing. Both inspirations bring their own good stuff into my studio and are definitely in both of my music projects.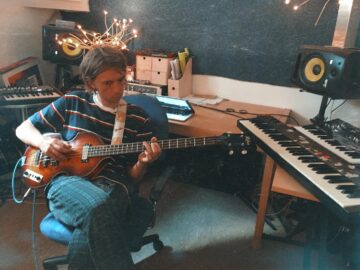 WWD: What have you been listening to lately? Any specific artists or labels we should know about?  
Fountains DC and in the techno universe a lot of Martyn.
WWD: Generally, where do you seek inspiration? Is it other music, books, podcasts, a walk through Cologne…
I don't listen to much music. But if so, then yes immediately receiving ideas from any weird nuance in a song. But also in just trying things out, or in writing a song for the band, but then accidently seeing this might be a good dancetrack as well.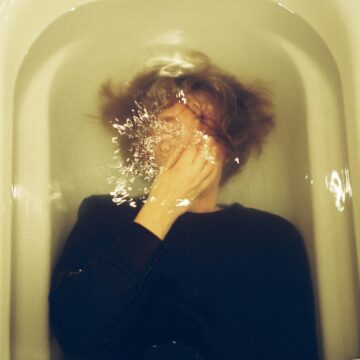 WWD: What's next for Motip White? Any upcoming projects that we should have on our radar? Seems like the gears are turning again…
A new EP of myself on Tel Avivs Frau Blau. 
WWD: Patrick, thanks again for joining.  Hope to see you soon! 
Thanks guys and see you in Montreal then! I play with my band on the 8th at Sala Rossa as well as on Saturday July 9th for the XYZ Label showcase at Club Pelicano. See you!
Connect with Motip White
Soundcloud – https://soundcloud.com/motipwhite
Facebook – https://www.facebook.com/motipwhitemusic
Instagram – https://www.instagram.com/motipwhite/
Connect with XYZ – https://linktr.ee/wwd.xyz
Stream releases in full via Spotify: https://spoti.fi/2uDd07z
Motip White – Long Shadow [XYZ053] Stream – https://xyzlabel.lnk.to/LongShadow