12 July 2022
As we hit the year's primetime weeks, we're thrilled to welcome a TOR debutant to the imprint. Conté, an alias for someone you likely know well, arrives in immense style with a gorgeous cut for blissed-out summer moments.
Tendo rests upon delightful piano chords and rhythmic rotations. Building in its imposition, Conté's drums open wide to capture a somber groove, allowing a melancholic tone to fuel the soundtrack for the bespoke moments to come.
Berlin's HOVR also graces us with his first project on TOR. He connects with Tendo to weld the arrangement into dance floor territory. A well-seasoned kick elevates energy just a touch, while the original's organic instrumentals fill the break. A tune fit for any sun-drenched selector.
We caught up with HOVR to touch base on how the remix came together, and to chat through a busy summer for one of the scene's rising stars.
WWD: HOVR, thanks for joining us! We are so excited to have you both on TOR, where are you guys joining us from?
Heyhey! I am in the middle of my summer tour and joining you from Tbilisi, Georgia. A wonderful city, although it's 36°C today. Excited to be joining the XYZ / TOR family! 
WWD: What has your summer been like so far?  Have you played any shows recently that have been especially remarkable? – Fusion looked quite special!
After two difficult years I am so glad to be on tour again. Last weekend I played at Fusion festival which was indeed remarkable. It's the gold standard for festivals in Germany and I was honored to play the first set for many of the guests at the Space Bar stage. It was a special one for sure and of course, I uploaded the set!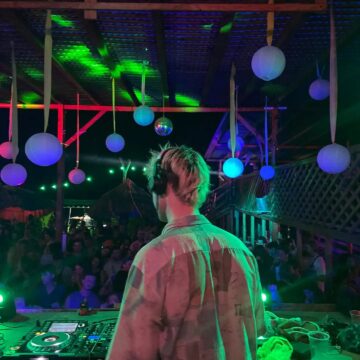 WWD: If you could play alongside any artist this summer, who would it be?
There are a lot of artists in the dark disco/indie dance sphere that I deeply admire and dream of playing a warmup for, including Jennifer Cardini, Perel, Honey Dijon, Sarah Wild, Cormac, Adana Twins, and honestly anyone from Innervisions. 
WWD: Congrats on the stellar remix! Tell us about how you came to connect & trade music with the mysterious Contè?
Daniele is a good friend of mine to whom I connected via Birdhouse, which is a streaming project we launched alongside a crew of colleagues and friends in 2020. It supported around 150 artists in the most challenging of times. We were both involved in it and started making music together shortly after. Apart from a main producer project, he launched Conté featuring his more melodic side. I stumbled upon Tendo in one of our studio sessions and immediately fell in love with the slow, dragging drums and its refined dramaturgy. The speed of 61bpm basically begged me for a double time interpretation. I think I've never produced a song more quickly than this one. My remix basically produced itself, it took me around 2 hours, which is nothing compared to the weeks I sometimes spend refining tracks.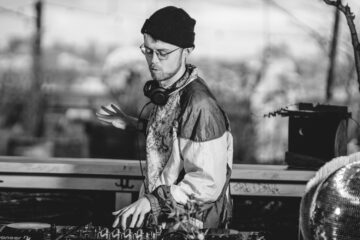 WWD: How important has Berlin been to your growth as an artist? What a magical place to explore creativity…
I doubt I would have become a professional artist if it weren't for Berlin. The liveliness, the diversity and the seemingly endless possibilities opened many doors for me. Even if my initial idea of becoming a singer/songwriter didn't work out so much, I kept making music and eventually fell into the DJ/producer career that was very much facilitated by Berlin's vast electronic music scene. Many promoters and organizers believed in me early on and after 3 years of DJing as a hobby it became my 'main thing'. I don't expect to change that – ever.
WWD: What keeps you busy outside of music? Any unexpected hobbies or crafts that we wouldn't guess?
I have a loud mind which needs to be kept busy. I'm doing my masters in philosophy on the side and am constantly involved in several both music and non-music projects. To find my calm, I like to surf, which is much like music: about rhythm and waves 🙂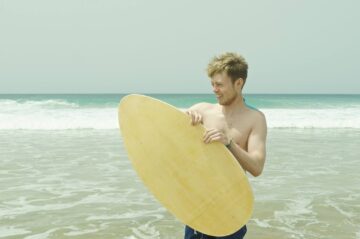 WWD: What's coming up for you? Tell us about future releases and gigs that the WWD community should have on their radar.
 I have a few finished tracks waiting to be signed, and produced a downtempo track as part of a charity compilation for Ukraine support, which is coming soon. Stay tuned! 
WWD: Thanks again for joining us guys! Congrats on the incredible release.
Thank you so much for having us and all the best! 

Connect with HOVR
Soundcloud – https://soundcloud.com/hovrmusic
Facebook – https://www.facebook.com/hovrmusic
Instagram – https://www.instagram.com/hovrmusic/
Connect with XYZ – https://linktr.ee/wwd.xyz
Stream releases in full via Spotify: https://spoti.fi/2uDd07z
Conté & HOVR – Tendo [TOR033]
Release Date – 07.08.2022
Stream & Buy – https://xyzlabel.lnk.to/Tendo