2 August 2022
The rising Boston-based duo Warung arrive on XYZ with their first full EP on the imprint, following their collaboration with Enamour on one of the imprint's most essential tracks – Forget Your Name. With releases flowing on Anjunadeep, Street Tracks, and Gorgon City's Realm Records, Warung has caught the ear of global tastemakers with a distinct blend of organic groove and progressive tones. We're thrilled to welcome them back to XYZ in full with the Shrine EP.
The project's namesake – Shrine – opens with a rich percussion & a playful kick, propelling us into lock step right from the off. Vocal chops flutter throughout the background in the early stages, as the drum-laden arrangement elevates in energy. Ominous bass throbs rise in tension as the track progresses, ensuring excellence in club settings with a touch of piano providing instrumental flavor. The vocal's influence widens, and spoken word hooks the ear on an incredible A-side to get us going.
En El Amor welcomes more synthetic tones into the fold throughout a slow-burning yet exhaltive groove. The hook never relents, pushing dancers deep into the guise of lush rises & balanced organic influence. A tune that's sure to cut its chops next to the finest work from the likes of &Me and Rampa in the near future. 
On the flip, The Nihilist drops us into a deeper ambiance, shifting to a linear approach with incredible results. A revolving bassline immediately hits home, wide in its nature to capture all the body feels on full systems. Crisp percussion keeps minds moving while rising synth work takes us to higher planes. Tripped out vocals ebb from far in the background to the front & center before the kick takes over. A complete burner from Warung that will be all over dancefloors in the months to come.
Daylight closes out this sensational EP in truly magnanimous fashion. Warung continues to propel percussive mastery of the highest order, offering global selectors a fourth tool teeming with the finest of modern electronic influence. The track cuts deep into moody territories, offering new hooks at every drop. A perfect closer to a statement EP from Boston's Warung.
We sat down with the American producers Warung to see how this project came to be, and find out more on his journey.
Dillon & Aaron, thanks for joining us and congrats on the release! Where are you joining us from?
Thanks! Happy to be back on WWD. Currently one of us is in Boston & the other is in Minnesota. 
Boston has always held a unique place in dance music. It's often overlooked as a hub of electronic music, but has developed some incredible talent over the years. Tell us about the local scene and how it's fostered your projects?
It's a great callout.  A lot of artists start out in Boston and eventually move on to New York, Miami, or elsewhere.  It's a unique place to develop production tastes since there isn't a specific sound coming from Boston.  That allows for artists to stay unbiased and push the envelope.  Ignorance is bliss, they say.  The local scene has everything you need.  It may not be the largest but if you know where to look, you can find a lot of like minded producers and DJs.  We have a lot to thank Boston for on this journey.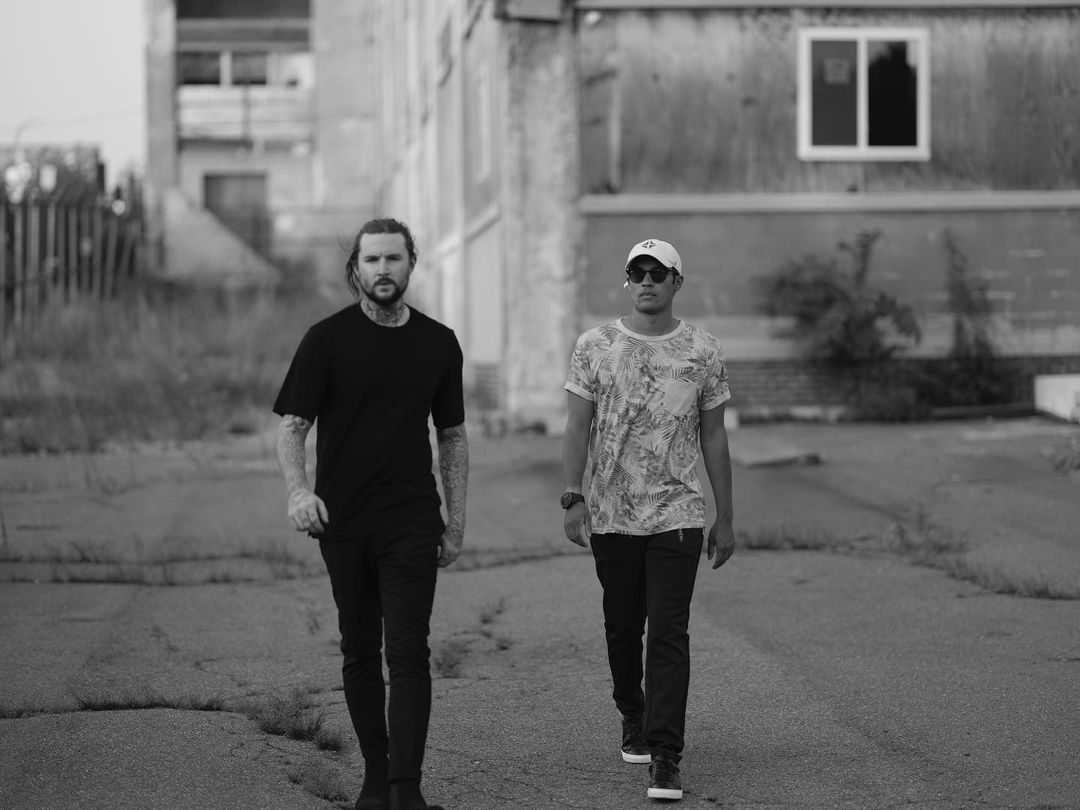 We see you have been touring a bit lately, what has been your favorite party to play this summer?
Anjunadeep Explorations in Dhërmi, Albania was an amazing experience but this private show we did in Raleigh, North Carolina was truly something to remember.  It's often the smaller, more intimate shows that bring out the essences of dance music.   We also made our headlining debut here in Boston and the energy that night was spot on.
Where did you find your inspiration for this project? Was there a particular sound, thought, or thing that sparked the idea? Who are some of the artists you look to for inspiration? We hear a touch of Keinemusik in here 🙂
Over the years it's gone from tech driven house, melodic/progressive as well as trying to reel in more worldly sounds.  We think the combination of all those elements started to form that Keinemusik sound you hear.  We take inspiration from a lot of different artists.  Chicane, Moby, Guy J, Bedouin, the list could really go on and on filled with old and new.
Warung on Warung! We caught your recent release on the Brazilian label. How did you come to work with the team behind the world famous venue?
Yes! It's always been a goal/ dream of ours to get involved with them.  Ironically our inspiration for the Warung name doesn't come from the Brazilian club, rather Bali where the word takes on different meanings in that culture.  Nevertheless, we thought it would be cool to one day get involved with the legendary venue so we are so happy with how that release turned out.    
Tell us about joining the Anjunadeep family, and what it's like to be part of such an international community.
The label itself/fans/artists/teams and culture come together as a family, friendships where you least expect it in a scene that's sometimes shrouded in mystery lights & presentation.  It is a beautiful community, and we feel welcomed and loved as anyone should in the dance world.  It's gratifying to take some of that pressure away on where you fit in as an artist.  Once you have a better sense of direction you can really dig in and focus on the music. 
What have you been listening to lately? Any particular artists, labels, or tracks you have been especially loving & playing out often? What would you call your 'track of the summer' thus far?
The list is quite endless but I think it can be summed up with a few names: Moby/The 1975/The Cure/Bonobo/The Chain Gang Of 1974/Sneaker Pimps/The KLF/Paul Van Dyk/Junkie XL & this ID by Joseph Ray & Nox Vahn which we've been playing recently is by far the track of the summer for clubs.  Hope that is enough artists for now 😉
What is next for Warung? Any upcoming projects or shows that we should know about?
We have a new one soon to be out on Armada with a friend of ours some might know.  We are also so grateful to be joining Anjunadeep for AGBT500 in LA this October.  We've also got some new remixes/originals on the horizon, more goods with Anjunadeep.
Guys, thanks again for joining us, and hope to see you out on the road soon! Much love!!
Absolutely, much love to you guys as well.  See you out there!
Connect with Warung
Soundcloud – https://soundcloud.com/warungmusicofficial
Facebook – https://www.facebook.com/warungmusicofficial/
Instagram – https://www.instagram.com/warung_music/
Connect with XYZ – https://linktr.ee/wwd.xyz
Stream releases in full via Spotify: https://spoti.fi/2uDd07z
Warung – Shrine EP [XYZ054]
Release Date – 07.29.22
Stream – https://xyzlabel.lnk.to/Shrine