28 September 2022
As we close out a sensational summer for the When We Dip imprints, we are thrilled to welcome back one of our hometown's most invigorating artists – Montreal's Sinca. Following her recent remix for Koelle, she's back on the label with a pair of original productions on the Another Way EP. With plaudits-a-plenty already on hand from an amazing single with Anjunadeep, Sinca has been rocking dance-floors around the globe all summer long. To polish off the season, XYZ is proud to present two deftly-crafted dance-floor weapons from Sinca.
On the A-side, Sinca summarizes her knack for effervescent club-leaning tunes that provide genuine warmth for worldwide dancers. Dede sets us in motion with playful vocal chops harking back to the golden days of groove. Electro-tinged chords harness a sound brimming with big room flavor, yet balanced sumptuously with deeply heady tones.
On the flip, Sinca connects with Montreal-based vocalist Toorak Green on an indie-house burner Another Way. A delightful hook snaps us into lock step, while Toorak's vocals allow the minds to wander; a bountiful B-side brimming with instant-classic appeal.
To celebrate the release of 'Another Way EP' we sat down with the Montreal producer to see how her summer has been and how this project came into fruition.
WWD: Congrats on the release Sinca, and thanks for chatting with us! Where are you joining us from today?
Hey! Thanks for having me. I'm currently in Zurich, for a connection before my flight to Delhi for my India tour. 
WWD: Tell us about your hometown and the role it has played in your journey thus far.  What's it like to be a part of the Montreal electronic music scene? 
Montreal has a great music scene that goes from pop, rap, indie to house and techno. We have amazing events and festivals all year long, even in the winter time with Igloofest. I can't recall how many concerts and shows I've been to since I was young, but I can tell you that the accessibility to good music has had an influence on my musical journey. There's also a great ecosystem of local artists. I've had some great contacts that became friends in the past years, as well as my management team that is located in Montreal.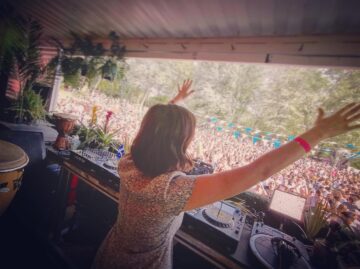 WWD: Where did you get your inspiration for this EP? Was there a certain moment, sound, or sight that sparked this project?
What's interesting is that I really created both tracks in separate times but similar contexts. Both have quite a melodic deep vibe and a nostalgic feel to them. 
"Another way" was created last fall 2021. Fall is always a season where I feel a bit nostalgic of the Summer. I'm not a big fan of winter, and Summers in Montreal go by so fast that when it gets a little colder in September, I don't feel like creating "Summer bangers", you know?  
"Dede" was created in the winter time of this year. First of all, the name of the song is dedicated to my one year old nephew, who was just a couple months old when I started the song. I also felt a bit of nostalgia because it was winter time, but most importantly because of how fast he's growing up. But now I definitely feel like an old aunt saying that… haha!  
WWD: What has life been like as an Anjunadeep artist? It's an immense step for any artists – many congrats!
Oh yes, it's with great honor that I call myself an Anjunadeep artist. The label's amazing reputation in the scene has definitely helped my music career in the last year. I've never seen bigger label fans than the Anjunadeep fans. You really feel like you're part of a loving and welcoming community.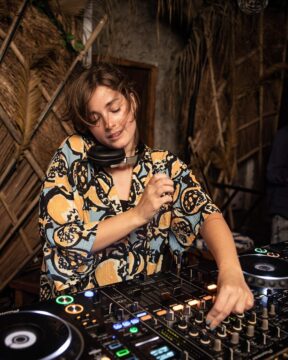 WWD: What has been your favorite show to play this summer? We saw you recently played at The Brooklyn Mirage – that must have been special!
Brooklyn Mirage was a dream indeed! Definitely a big highlight of my Summer, even my life! 
I also really enjoyed playing once again in Toronto (for Electric Island), my Toronto fans became friends now and I can't wait to be back there in November. Playing in San Francisco and L.A. for the first time was also a blessing. My Piknic set was also a perfect way to end the Summer, where all my best friends came to see me play. 
Yeah, this Summer 2022 was amazing for me! 🙂 And now I'm nostalgic… haha! 
WWD: Which track on this EP was your favorite to create? We've been groovin' to Dede since it first hit our inbox, and your collaboration with Toorak is just blissful! 
Oh that's a great question. I really enjoyed creating Another Way and adding Toorak's vocals. It was a first for me, and the experience went great. Toorak's just an amazing singer, but also such a kind and funny human, it really helps when you get along with the people you work with.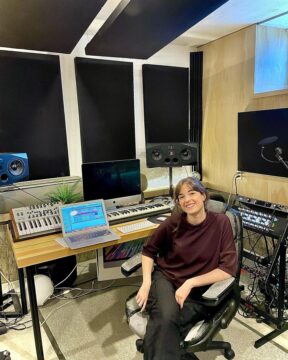 WWD:  What has been your song of the summer during your DJ sets? Any artists that you've been listening to especially often whom we might not know about?
I discovered the song "We are" by Goom Gum this Summer, and it's been such a dance-floor banger! 
WWD: Sinca, thanks so much for joining us today.  We hope to see you again soon!!
Thank you When We Dip fam! 🙂
Connect with Sinca
Soundcloud – https://soundcloud.com/sincaofficial
Facebook – https://www.facebook.com/sincaofficial
Instagram – https://www.instagram.com/sinca_official/
Connect with XYZ – https://linktr.ee/wwd.xyz
Stream releases in full via Spotify: https://spoti.fi/2uDd07z
Sinca – Dede [XYZ056]
Release Date – 09.23.22
Stream – https://xyzlabel.lnk.to/AnotherWay