8 December 2022
Hosini is back. The sensational Swede is one of the XYZ's most influential producers, providing a series of releases over the years that has captured the attention of global groovers from all walks of life. The Anjunadeep regular is undergoing a riveting revival in the studio, showcasing soundscapes that soar to the upper echelons of electronic music.
As we dive into the depths of December, Hosini presents his latest material with a divine duo on the Soul Spinner EP. The title track envelops emotion from the first kick, masterfully rising to a crescendo as a timeless electro-hook melts minds. A vivacious & vibrant A-side born out of Hosini's burgeoning dancefloor driven explorations.
On the flip, Red Silver welcomes a touch of house as percussive rhythms balance a warm bassline. The everflowing groove ignites an effortless two-step, as organic offerings sway the soul. Polishing off a pair of pristine productions, we're thrilled to close out 2022 with Hosini at the helm.
To celebrate the release of 'Soul Spinner' we caught up with the Swedish producer to break down the new EP and upcoming projects.
Hosini, many congrats on the release and welcome back to XYZ! How is Stockholm at the moment?
Thank you! Well, the days are short, with the sun rising late and setting early, but the city is often lit up by beautiful holiday lights and decorations. Also the snow is helping bring more light to the short days. 
Are you gearing up for the long dark winter with some plans in the studio?
The long dark winters are usually a great time to focus on creating new music. The cold weather and shorter days can provide the perfect atmosphere for getting lost in the creative process and experimenting with new sounds and ideas. So I'll be trying to take advantage of this winter to spend as much time as possible in the studio. 
Before we get into the new music, we just wanted to send a big congratulations on making your live debut at ADE. How was the show with Anjunadeep?
It was a truly incredible experience. I was humbled by the opportunity to perform for both people who had never heard my music before, and people who already are familiar with it, and I am looking forward to continuing with the performance side of things.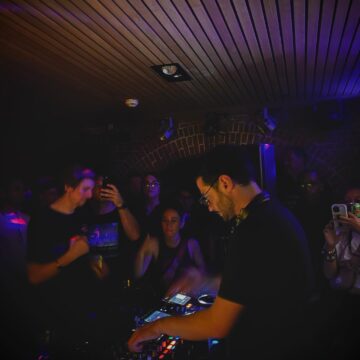 We hear you made quite a big life change recently! Can you tell us about the last few months?
Yes, I have decided to quit my day job and focus on my music full time. I am grateful for the experiences and opportunities that my day job provided, but I am now excited to dedicate all of my time and energy to my music. I am humbled by the support I have received from friends and family, and I am looking forward to seeing where my music will take me. I am excited for this new chapter in my career and I am super committed to continuing to grow and improve as an artist.
Okay, onto the music! Where did you find inspiration for this new EP? Was there a particular sound or moment that sparked 'Soul Spinner'?
I actually recently started playing around with a lot more software emulators of old hardware synths lately, which triggered the inspiration for making something more electronic (compared to what I have been producing before).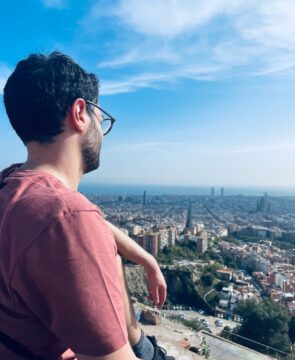 You've been quite the regular at XYZ, as well as Anjunadeep. What benefits do you see in working longterm with labels? There must be a sense of trust & exploration now that you have done several projects with each.
One of the benefits of working with the same labels long term is the opportunity to develop a strong working relationship with the label's team. This can lead to better communication and collaboration, which can result in more satisfying projects. Trust is an essential component of any successful working relationship, and working with the same labels over a long period of time can provide the opportunity to establish trust through consistent performance and dedication to the work. This can also make the relationship more enjoyable and productive, as both parties will have confidence in each other's abilities and intentions. 
Soul Spinner shows quite a diverse side to your sound. You seem to be open to exploring new realms in the studio. How do you keep yourself on the cutting edge when starting new projects?
Just by continuing to learn and develop my skills which often involves experimenting with new techniques and technologies. I am always trying to expose myself to new sounds, styles, and ideas outside of the genre that I am usually producing music in. This can provide a wealth of inspiration and help me to push the boundaries of my creativity.
What has been your proudest release of your career thus far? 
I always aim for my latest release to be my proudest release, even though that might not always be the case. I am always working to improve my skills and create the best music possible, and each new release is a reflection of that. While I may be sick of a track after spending so much time on it, I love to rediscover my music after a couple of years with a fresh perspective. This can provide a nice nostalgic feeling, and it can also be a great opportunity to evaluate my progress and growth as an artist.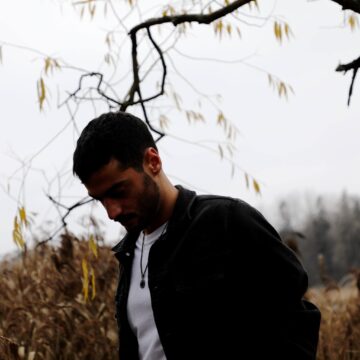 What is next for you? Any upcoming projects or parties we should be on the lookout for?
I have a lot of unreleased music that will be released next year. I am currently focusing most of my time on creating new music. On the performance side, next year looks to be a very exciting one, with a number of interesting projects in the pipeline. I hope to be able to share more information about these soon. Overall, I am looking forward to the year ahead and the opportunities it will bring for both production and performance.
Hosini, thanks again for joining us.  We hope to see you again soon! 
Thanks for the great chat!  
Connect with Hosini
Soundcloud – https://soundcloud.com/hosini
Instagram – https://www.instagram.com/hosinimusic/?hl=en
Facebook – https://www.facebook.com/hosinimusic/
Connect with XYZ – https://linktr.ee/wwd.xyz
Stream releases in full via Spotify: https://spoti.fi/2uDd07z
Hosini – Soul Spinner [XYZ059]
Release Date – 12.02.2022
Stream – https://xyzlabel.lnk.to/SoulSpinner