26 January 2023
XYZ's signature collection returns in the form of Blanche – an annual series focused on collaborating with many of the artists who will carry the torch in 2023, and shining a refreshed light on their art in the early days of the new year.
From groovy to melodic, percussive to ethereal, Blanche represents the beginning of our explorations 2023's musical landscape. With newcomers and label favorites alike, the six track release continues to harvest XYZ's creative direction as an artist-first label, purveying talented and innovative producers with an insightful story to tell.
Leading the line is a Romanian-bred collaborative project between Bross and VICTHOR. Rich drum rhythms greet a delightful piano melody, as Piece, Peace sets us on our way with a truly beautiful offering.
The Turkish maestro Gadi Mitrani debuts on XYZ with Robot With a Heart. Synthetic tones enter the fold over a hearty hook, igniting the groove on this pearl of a production.
We revisit Erdi Irmak's instant classic, I Can Find, with a freshly squeezed remix from Montreal's own Oiseau de nuit & Laure. With a lifelong bond rooted in a shared love of music, this brother-sister pairing brings an after-hour tilt, opening space for rich melancholy.
As a new dawn arrives, we're thrilled to welcome back Quebec's Monarke to XYZ. There's Still Time fosters a progressive sizzler, with swirling soundscapes pushing us deep into the solar system.
Canada's Tyler Mesa returns to the imprint with a heady heater, showcasing his range and innovation in the studio. Serene Dream is all about the synthetic hook, which ebbs & flows perfectly over a masterful melody. A soon-to-be club classic from Mesa to kick off the year.
Closing out our third edition of Blanche is our beloved Brazileiro – Maty Owl – who provides an instrumental version of his recent remix for Erdi Irmak. Keep ears tuned, as we have lots more Maty Owl material coming in the near future!
To celebrate the release of 'Blanche' we caught up with Romanian collaborative Bross and VICTHOR to discuss inspirations on the project and goals for 2023
WWD: Thanks for joining us, and congrats on the release!  
Thank you for having me again. It's a pleasure.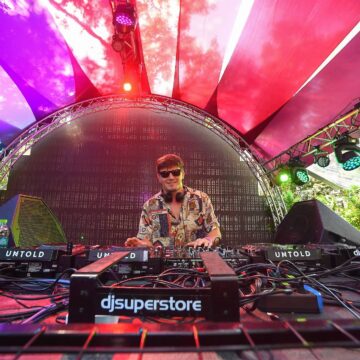 WWD: Tell us about the music scene in Romania.  What role has that played in your musical journey thus far? 
It's a nice place to develop and to experiment new things. People are more open to new genres and there's also a big interest for electronic music artists from the clubs/event planners.
WWD: Have you been touring recently? Where has been the best party to play in the last few months? 
I have launched my label, TRUBADOUR RECORDS with a big party downtown Bucharest in a Palace. Got a lot of support from friends and fellow dj's that made the party the best one.
WWD: Where did you find inspiration for 'Piece, Peace'? Was there a certain moment, sound, or sight that sparked this project?
This one is a 2 years old track and it's inspired by the original track of Bill Evans. Started with a sample and everything went in place after.
WWD: How did you two originally meet? When did you start making music together? 
We met 4-5 years ago and worked on many tracks in Victor's studio. We did almost 10 tracks together in one summer that have been signed by big labels, few of them got into top 10.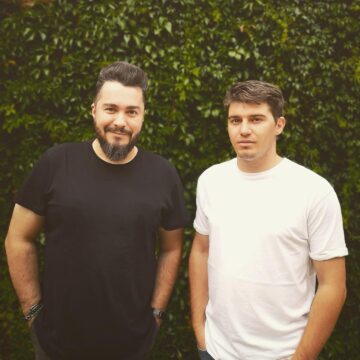 WWD: Congrats on your new label! Tell us about your vision for Trubadour Records.
I have been working on this for a year and the direction I have with the new sound is House Music. I got inspired by Luciano's production from 15 years ago and jazz music. 
The main idea is to release all my music on TRUBADOUR. That's the plan for 2023.
WWD: Do you have a specific track you like to open with? How about a track you like to close out with?
It depends a lot on the venue/place and hour I play. Mostly I do the playlist for each party and this way I make sure the music I selected fits to the place. Don't have a specific track to open but to close I like the one from Solomun, "Ocean"
WWD: What are your goals for 2023? Any upcoming projects or shows that we should be keeping an eye out for? 
The goal is to get signed by a dj agency. Working hard for this one as it is a must.
WWD: Thanks again for joining us.  Hope to see you again soon! 
Thanks for the invitation and for the release.
Connect with Bross
Soundcloud- https://soundcloud.com/brossmusic
Facebook- https://www.facebook.com/brossdreaming
Connect with XYZ – https://linktr.ee/wwd.xyz
Stream releases in full via Spotify: https://spoti.fi/2uDd07z
Blanche III [XYZ061]
Release Date- 01.06.22
Stream – https://xyzlabel.lnk.to/BlancheIII