14 February 2023
Brazilian multi-instrumentalist & producer Maty Owl has captured the eyes & ears of global dancers. 2022 was a standout year for Maty, unveiling sensational projects with Saisons and Timeless Moments, plus a tantalizing remix of Erdi Irmak right here on XYZ. We are thrilled to welcome Maty Owl to our TOR with his debut EP on the label – Astral Friend.
On the A-side, White Room opens with crisp percussives and lush landscapes of sound. Afro tones flow seamlessly into the mix, with chopped vocal hooks balanced by pristine piano melodies. A bountiful bassline greets a punchy kick, offering a blissful dancefloor number for the finest of selectors & dancers alike. 
On the flip, Astal Friend welcomes progressive prominence, as effervescent & elongated synthetics capture the imagination. Surging sounds ebb & flow as Owl's ominous tones ignite the night with afterhours flavors.
Closing out the project is VS, offering a middle ground between it's two predecessors. Swirling synths rest upon rising melodies, elevating energy to a peak while the bassline goes to work. 
To celebrate the release of 'Astral Friend' we caught up with the Brazilian instrumentalist and producer to find out more on the project.  
WWD: Maty, thanks for chatting with us and many congrats on the release.  Where are you joining us from?
Hi. It's my pleasure to be here again. I just arrived in Brazil last week, after some days in the beautiful European winter.
WWD:  For people that have not listened to your music before, how would you describe the 'Maty Owl' sound?
Today, I would describe my music as a registry of scenes of my life.
It's a mixture of mystic, cinematic, melancholic and sometimes funny vibes. 🙂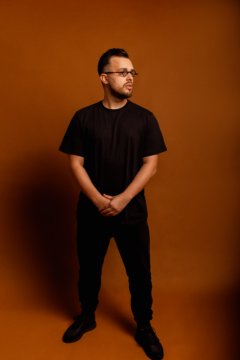 WWD:  What artists and labels have you been listening to / playing as of recent?
I've been listening to many artists lately. I can mention some of them: 'Victor Hey', who is a good friend of mine. He is a super talented 3D artist/Architect who mixes his music with 3D videos. His latest release 'Tria Saxa' is one of my favorite tracks at the moment and we are preparing a release together coming up on my label 'Soul Monument'.
'Shadow Movement' is another artist I've been following. We met last year, but I'm a fan of his work since I listened to his track 'Breeze' 4 years ago.
'Coiro' is another talented producer I've been listening to. I loved his EP on YION. 
I'm also listening to 'Marsellie'. They released an amazing live performance on YouTube filled with beautiful authorial songs. I like so much how they put energy and feeling to the concepts of their songs.
I have a big list here, haha.. I really would like to tell more details about every artist, but I can not forget to mention these talented producers: Molac, Yannek Maunz, Cioz, Super Flu, Patrice Bäumel, Morttagua, Kora, Ki Ya Tori, Haider Upal, Gaztween, Peve, Edu Schwartz, Chiari, Souto, Bvision, Antdot, Maz, Hauy, Alvaro Suarez, Oiseau De Nuit, Madraas, Gareth Cole and many others.
WWD:  How did you first get into house music? When did you decide to pursue being a producer?
Oh.. It's a funny story. It makes me laugh every time I remember it. (haha)
It happened back in 2010. I was at college studying to be a lawyer and I had some friends that used to go to some parties like: Warung, Green Valley. So they had some experiences with electronic music that I never had at that time.
Somehow, on a Friday, after the college class, one of my friends decided we were going to a party that day – I was a guitar player, who usually was involved with rock bands and stuff like that. It was not in my plans for that night (haha) – but I decided to go ahead.
After a couple of beers, I saw myself at an electronic private party and I felt like: Wow! I have a world of possibilities in Electronic Music. To be honest, I was a bit tired of playing the guitar, the sounds and FXs were the same and I saw the synthesizer as a possibility to create any sound I could imagine.
A funny fact that happened that day: I remember saying to a guy there: "I will start producing electronic music tomorrow!' and he started laughing (haha) I don't judge him, I would do the same if I was in his position (hahaha), after that we became good friends and he today supports my career. Thank you, Nico!
One year later I was having my first EP on my dear friend Morttagua's label.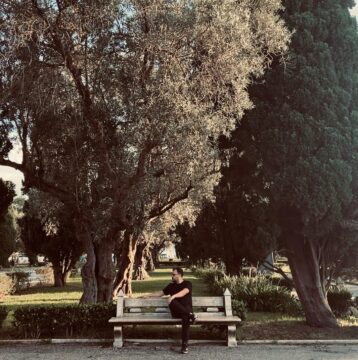 WWD:  What keeps you busy outside of the studio?  Any hobbies or activities to give yourself a break from music?
I like to ride my bike at the end of the day, play some games with my friends and also I like to spend some time studying visual technologies for my music videos.
WWD:  What are your goals for 2023?  Any upcoming projects or shows we should keep on our radar?
I have 2023 full of releases, including my Saisons 'Fireflies EP', coming up next month, bringing a video produced in collaboration with the video director Eduardo Borges.
I'm also setting up the releases of my record label 'Soul Monument', which are many of the tracks I've been producing these last years, quite exotic some of them I would say (haha) but they are songs that I feel connected and I feel it is the time to let them see the light of the day. Stay tuned!
WWD: Maty, thanks again for joining us.  We hope to see you soon!  
Thanks for the opportunity to share my work, WWD. <3
Connect with Maty Owl
Soundcloud – https://soundcloud.com/matyowl
Facebook – https://www.facebook.com/MatyOwl
Instagram – https://www.instagram.com/MatyOwl/
Connect with XYZ – https://linktr.ee/wwd.xyz
Stream releases in full via Spotify: https://spoti.fi/2uDd07z
Maty Owl – Astral Friend [TOR039]
Release Date – 02.10.23
Stream – https://xyzlabel.lnk.to/AstralFriend