21 April 2023
As winter lightens its grip, XYZ is thrilled to welcome back a Dutch aficionado to the imprint. Helsloot has made tremendous waves in the last decade working behind the scene with some of dance music's titans, and his individual projects harness influences from progressive & deep house, disco, and techno. With remixes for the likes of Bob Moses, Fritz Kalkbrenner and Tinlicker flowing alongside original productions on Get Physical, Astralwerks and This Never Happened, Helsloot has captured the attention of global tastemakers & dancers alike.
Helsloot's 2022 debut on XYZ – Petal Dance – became an instant classic, soaring to global applause, millions of streams, and rinses from elite DJs the world over. We're ecstatic to have Helsloot back for his follow up EP on the label – Traverse.
On the A-side, Traverse harnesses ethereal electro and lush progressive tones for a dancefloor burner. Energy elevates from start to finish, showcasing Helsloot's bespoke ability to provide piercing productions time & time again.
On the flip, Rendezvous swirls across soundscapes. Rich rhythms rest under majestic melodies, while an extended break offers memorable dancefloor moments.
To celebrate the release of the 'Traverse EP' we welcome back the Dutch producer to chat about travel, influences, and 2023 goals.   
WWD: Thomas, we are so excited to have you back on XYZ.  Thanks for joining us today and many congrats on the release.  
Great to be back, such an honor. Thanks for having me.
WWD:  Where are you joining us from today, and where do you currently call home? 
Currently in Ally aka Almere. At the studio, practically home.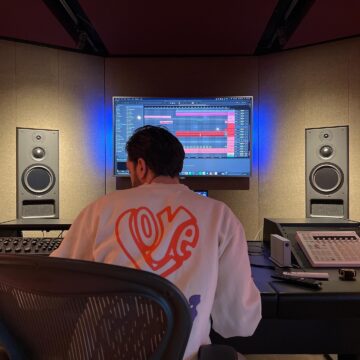 WWD:  What was your inspiration for 'Traverse'?  Was there a certain sound, sight, or moment that sparked this project? 
After a few gigs in a row I had the feeling I needed a bit more emotional record before playing my track 'Open The Gate' with Goom Gum. So I started looking for some chords in the same key. Fairly quickly I had this loop with an arpeggiator I liked and made some quick staccato drums on it. Decided to call it 'Traverse' which is a street in Almere. Just like 'Belfort' (old release).
'Rendezvous' was different. I made that track just before my first gig after a long lockdown during the pandemic. Thinking about the last record of my set. There is a big breakdown in there which I built in for myself to take a deep breath and try to realize how lucky I am to get to do this. I made a promise to myself to play it as much as possible at the end, also during gigs where it felt a bit out of context (for me).
WWD: Have you been touring recently?  Tell us about your latest travels.
I've been to Turkey, UK, Germany and Brazil recently. All of them were insane. It's so amazing and a privilege to see all those crowds respond differently to my music. And honestly I truly enjoy traveling. My mind is racing all of the time except in the air. On the airplane I finally find some rest to read a book or categorize my USB or whatever.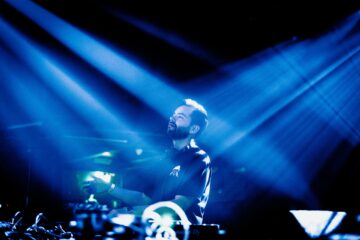 WWD:  What has been the proudest release of your career thus far?  
Being proud of my own stuff is not something I do often but next to 'Rendezvous' 😉 probably 'When We Meet Again'.
WWD: We hear you are a sneakerhead, what is your go-to pair of kicks?
The Patta Air Max 1 are so comfy I'm wearing them off atm. Hurts though as I like my sneakers to stay clean. Next to AM1's I'm also into AJ1's and 3's.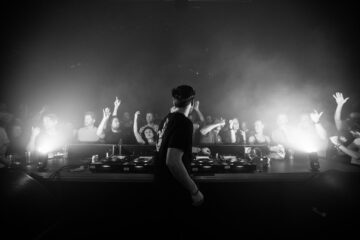 WWD:  What are your goals for 2023? Any upcoming projects or parties that we should keep an eye out for? 
I'm working on an album as we speak. Hopefully the first single will see the light at the end of this year.
WWD: Thomas, thanks again for chatting with us.  We hope to see you again soon, cheers. 
Thanks guys and likewise.
Connect with Helsloot
Soundcloud – https://soundcloud.com/helsloot
Facebook – https://www.facebook.com/helsloot/
Instagram – https://www.instagram.com/helsloot/
Connect with XYZ – https://linktr.ee/wwd.xyz
Stream releases in full via Spotify: https://spoti.fi/2uDd07z
Rendezvous [XYZ065]
Release Date – 3.31.23
Stream – https://xyzlabel.lnk.to/Traverse