21 April 2023
With spring light on the horizon, Germany's Koelle returns to XYZ alongside a label debutant – Reza Safinia. With a collective mastery over productions of all forms – from classic to electronic – Reza & Koelle intertwine seamlessly on the Reverie EP.
Into The Woods showcases the pairings mutual melodic flair, with crisp drum programming balancing smoothly soaring synthetics on the blissful deep house offering. The A-side is built for rising dancefloors, with a lush build culminating in an effervescent groove.
On the flip, Reverie is a soothing downtempo production dripping in gorgeous tones sourced straight from the orchestral nature of Koelle & Reza's compositional experiences over the years. The piano melody allows minds to wander, while a kaleidoscopic set of kicks and subby undertones elevate the senses.
To celebrate the release of the 'Reverie EP' we sat down with the two producers to discuss how this duo came about, and inspirations in and outside of the studio
WWD: Reza and Koelle, thanks for chatting with us today and congrats on the release.  Where are you joining us from?
Reza Safina: Sunny (finally!) Los Angeles!
Koelle: Bavaria Germany… cold and rainy 🙂
WWD: When did you guys first start working together and how did this dynamic duo form?
Reza Safina: It was about a year ago, I was a big fan of Chris' (Koelle)music and when talking with my manager Dermot, he learned that and happened to know Chris so he made the intro and we hit it off right away!
Koelle: Reza Safinia contacted me. I like collaborations and I was eager to get to know him and his music. After we got in touch, I knew it was a match.
WWD:  What is life like in Ingolstadt and London these days?  Tell us about the role your hometown has played in your journeys thus far.
Reza Safina: I can't bite my tongue on this one… Brexit's put a cloud over London for sure… growing up it had a great music scene, all kinds of things… from acid jazz to open mic acoustic vibes, the ninja tunes stuff… so much … I was immersed in music… electronic music got me later in life, but I think the musical vocabulary I developed back then gave me a solid foundation that also informs the way I make electronic music now…
Koelle: I am a bit underground here in my little town, people know me and they know my music, but I am rather a producer than Dj. I also don't play often here, maybe only once a year for fun if there is an event that fits my music. I recently went to my favorite clothes store and they played my latest release in the background, this made me happy. There is a little scene, but many people my age left town and live now in Munich and Berlin. I like to have my studio here aside from the scene, and I enjoy being in the forest and nature within a few minutes with my bike.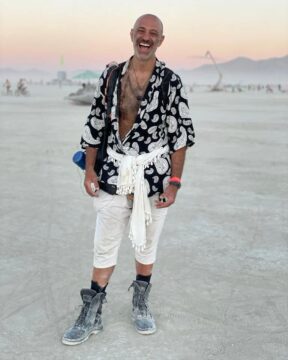 WWD:  Have you guys been touring recently? What was your favorite party to play in the past few months?
Reza Safina: I've had to take a break these last few months to compose the music for a TV show I work on called Warrior on HBO Max. I'm almost done with that and I can't wait to get back to playing! I will say though, when I was playing shows, Flash on Sunday in DC was a really special vibe!
Koelle: I am enjoying the production part of music, it is like a form of meditation and inner grounding to me. I go into my deep journeys and it feels like a transcendence of time and space. I used to play much more, but lately I decided to step back from touring until my daughter is a bit older. I am more into playing live acts, also I would be more interested in playing at events with a different, artistic concept.
WWD:  Tell us about your inspirations for this project.  Was there a certain moment, sound, or thing that sparked the interest?
Reza Safina: Just being a fan of Koelle's work and knowing his breadth as an artist from being a classical cellist to an incredible electronic producer gave me a vibe from the start.
Koelle: When Reza Safinia sent me the recordings with his piano, I knew we had to collaborate. It touches me exactly at the place where my inspiration comes from.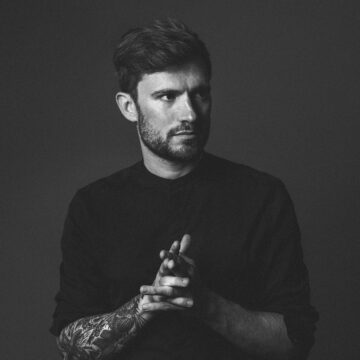 WWD:  You have both had some major releases in your careers, what has been the proudest release thus far?
Reza Safina: the dual release of my albums Yin and Yang. They felt like a milestone in my career that told my story so far.
Koelle: I would say my biggest push was the Anjunadeep releases, but then I had some really successful releases on smaller labels which was a big surprise to me. "Unknown Colors" and "Falling" hit more than 1,5 Million Plays. 
These tracks include original records from my cello and my piano, the instruments that inspire me the most.
WWD:  When you guys are thinking about collaborating with someone, what do you look for in another artist?
Reza Safina: The first thing is marveling at something they've done that I wouldn't or couldn't do myself and then to imagine how our vibes would work together and for a proper collaboration the most important is if we got on well as people!
Koelle: I need to know if the person is a true musician. Somehow I need someone who understands harmonics by heart and this is often if someone is able to play an instrument.
WWD:  What keeps you busy outside of the studio? Any hobbies to take a break from music?
Reza Safina: I'm a yoga nut!
Koelle: I have been deeply into Zen meditation for many years, also I like to be in nature and in my garden. I discovered the importance of being grounded in this world, to have your feet on the ground.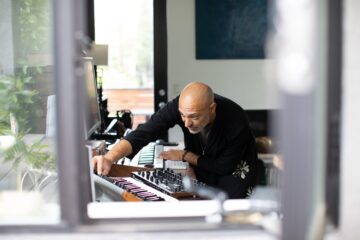 WWD:  What is going on in the studio these days? Any upcoming projects or parties we should keep an eye out for?
Reza Safina: I've been working on some new tracks and once I've finished scoring Warrior I'm going to dedicate a block of time to getting deep into recording a new album.
Koelle: I have collabs coming out with another very exciting artist, then I have a track with a vocalist that is a world known singer, so this will be a big one for sure. Besides, I have a remix coming in July… so lots of music for this year.
WWD: Thanks again for joining us guys.  We hope to catch you guys on the road soon!
Reza Safina: thank YOU!
Koelle: I am deeply thankful for your time.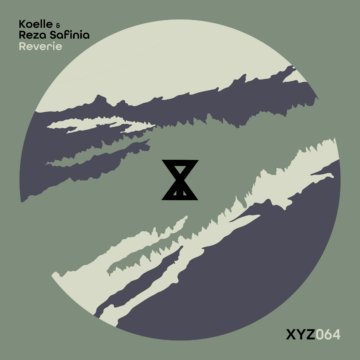 Connect with Koelle
Soundcloud – https://soundcloud.com/koellectronic
Facebook – https://www.facebook.com/KOELLECTRONIC/
Instagram – https://www.instagram.com/koelle.chris/
Connect with Reza Safinia
Soundcloud – https://soundcloud.com/rezasafiniamusic
Facebook – https://www.facebook.com/rezasafiniamusic
Instagram – https://www.instagram.com/rezasafiniamusic/
Connect with XYZ – https://linktr.ee/wwd.xyz
Stream releases in full via Spotify: https://spoti.fi/2uDd07z
Koelle & Reza Safinia – Reverie [XYZ064]
Release Date – 04.14.2023
Stream – https://xyzlabel.lnk.to/Reverie