23 August 2023
Embark on an extraordinary auditory odyssey with 'Feonne', an awe-inspiring EP by the artist Stan Tone, released of Melody Of the Soul. Drawing inspiration from timeless hero tales spanning the globe, this epic saga transcends boundaries, weaving an enchanting symphony of organic and synth sounds that transports listeners to realms both mystical and familiar, all while featuring the breathtaking talents of Izhevski and Come Closer.
You can now listen to the full premiere of Stan Tone & Izhevski's collaboration 'Bogatyr' exclusively on When We Dip while reading the great interview we had with the two artists. Enjoy!
WWD: Hello Stan, Welcome to When We Dip! Let's start quickly with the first question: 'Feonne' is the title track of your EP. Can you share the story and inspiration behind this particular piece?
Stan Tone: Making this track was a total experiment. Playing around with the bagpipe and choosing it as the leading instrument was a surprise for me, but it turned out so well! The idea was to infuse instruments in the Organic House realm that weren't quite common in the genre. This came to life pretty quickly; I finished the track in less than a week!
WWD: Your 'Feonne EP' is described as an ode to ancient folklore and mystical worlds. Can you elaborate on how Irish, Slavic, and Japanese traditions influenced the EP?
Stan Tone: These traditions have many things in common in terms of folk stories. People spread legends about the deeds of heroes, often with mysticism. That's the way we learn many things, both good and bad. This EP is telling a few of those stories, trying to capture their peculiarities as well as similarities. I would put it that way.
WWD: Your tracks are meticulously crafted to create a mesmerizing experience on dance floors. How do you envision listeners engaging with 'Feonne' in a live setting?
Stan Tone: Live bagpipes in the club? That would be legendary! 🙂 Actually, my goal for live performances is to invite people into the tale and make them feel like the main characters in the fantasy world. Any means are good for that.
WWD: Can you share how the producer duo Come Closer became involved in the remixing process of 'Dojo', and how their presence influenced the final outcome?
Stan Tone: Come Closer have been at the sight of the Melody Of the Soul team lately, and the offer to make a remix was not long in coming. The remix definitely helps the EP stand out and adds perfectly to the story. The guys are rockin' with the recent releases.
WWD: With a decade of experience in music production and your diverse aliases like 5 Reasons, how do you see your evolution as a music producer reflected in the 'Feonne EP'?
Stan Tone: A huge step forward. I was confident enough in my skillset to catch inspiration quickly and execute the music as I wanted. I like how my music is growing steadily.
WWD: Now a question for you Izhevski, what attracted you to Stan Tone's work, and how did you approach your collaboration on "Bogatyr"?
Izhevski: First of all, it's his passion and desire to improve in this sphere. His fresh ideas and ambitions. By the time we started to work on "Bogatyr," we already had some experience creating together, so it was an absolute pleasure to continue it within a new country.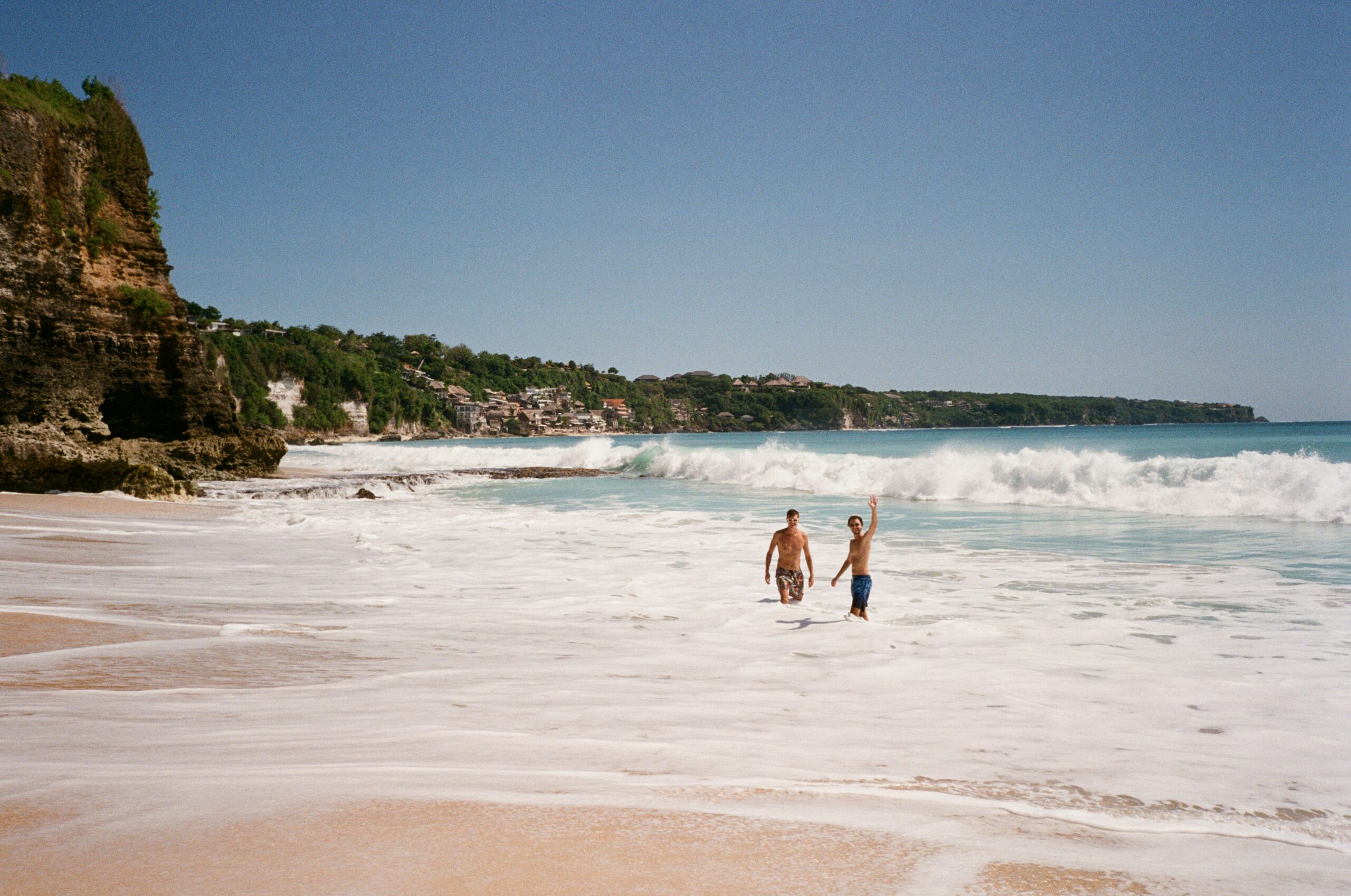 WWD: Working on 'Bogatyr', did the landscapes of Bali have a direct impact on the creation of this song? Can you share a specific location in Bali that inspired you?
Stan Tone: I would say Bali definitely sparked creativity within the two of us, although it didn't have a direct impact on the story itself. The landscapes of the Uluwatu region are the highlight for me: cliffs and beaches, temples and traditions. A true blessing.
Izhevski: As for me, it's the symbiosis of everything in Bali. The powerful force of unique nature, which I've never explored before. The incredible soulful locals, who literally opened new aspects of living. The insane energy of the international community of people from all over the world. All the senses were activated and there was no chance not to start creating music.
WWD: What was the creative process behind this track? And how did this partnership between Stan Tone and Izhevski come to be?
Stan Tone: After our previous collaboration 'V Put', Melody Of The Soul label approached us to offer a place for our next joint song in the EP, and we took the shot. We spent so much time together on the Island, hanging out and living our best lives! Every weekend we sat down tweaking loops and samples after a lovely day surfing or sunbathing. We had an improvised mobile set up, which was more than enough to create music.
Izhevski: I always appreciated what Stan Tone has been doing in the music industry. Bali was the place where we luckily put our ideas together and enjoyed every weekend sitting on the second floor of our villa with the inspiring view over the ocean and with a starry sky overhead.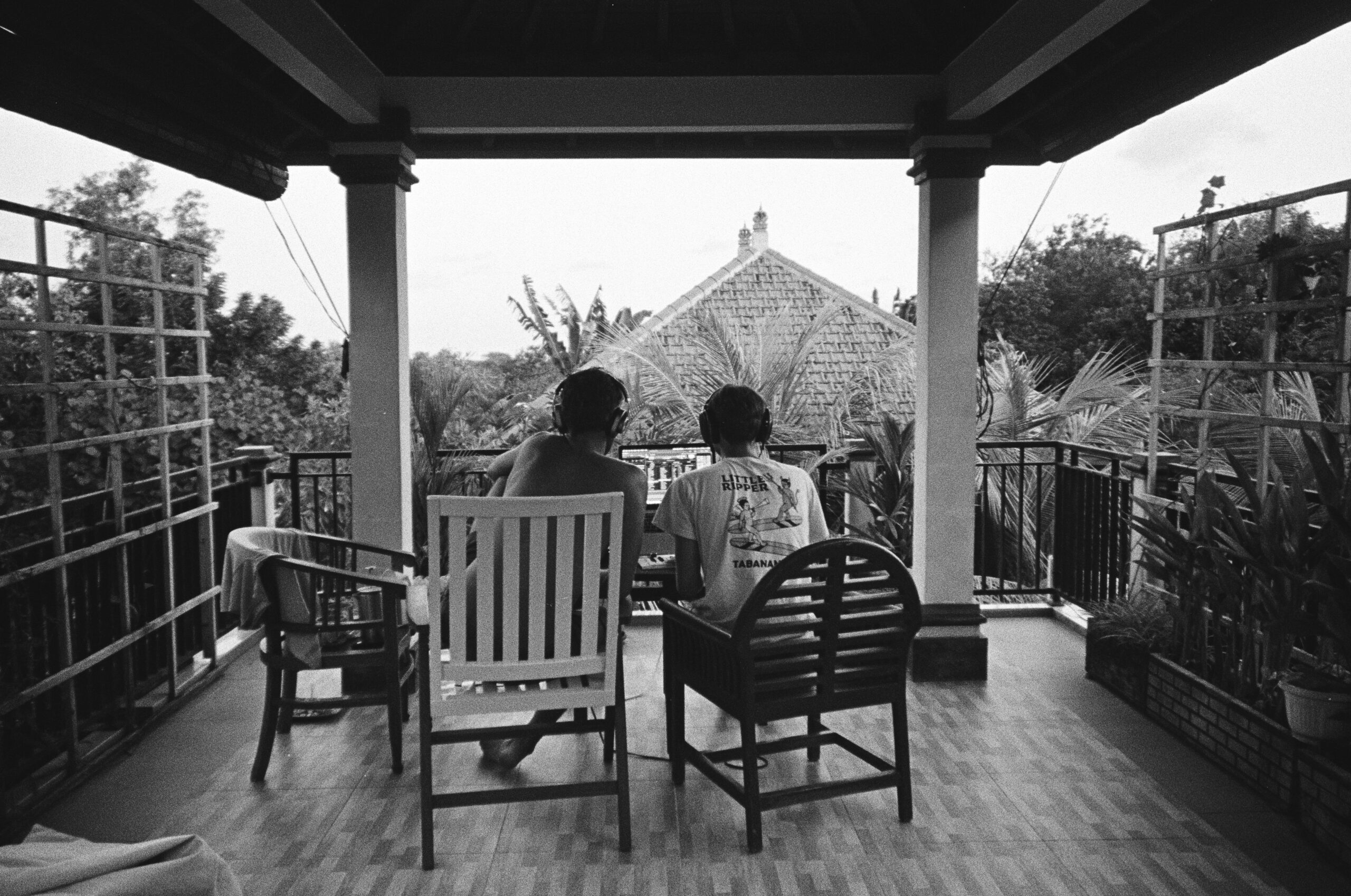 WWD: As artists constantly evolving and pushing boundaries, what's next on the horizon for both of you? Can fans expect more collaborations in the future?
Stan Tone: Experimenting in the genre will remain my main focus for the next releases. Trying new forms, patterns, instruments, and ideas. I think at this stage we both share this ambition.
Izhevski: Fully agree with Stas. We assure that in the future we will try to amaze our listeners with the new experiments.
WWD: What was the crucial part of choosing Melody Of the Soul as the label for this release? Any plans on working with them again in the future?
Stan Tone: Since this EP came to be quite conceptual, I think the guys were the perfect match. Their artworks, and detailed approach is what this release needed. I love how things fell into place with them, I would definitely come back when it feels right like that again.
Release Date: August 25th, 2023. Buy Here
Stan Tone: Facebook // SoundCloud
Izhevski: Facebook // SoundCloud
Melody Of The Soul: Facebook // SoundCloud