11 March 2013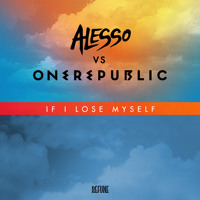 The latest installment that's upcoming from Swedish sensation Alesso is another remix of a charting pop track. Having previously remixed Keane's 'Silenced By The Night' and transformed it into a popular summer festival favourite in 2012, he's gone and put a similar spin on American pop rock band One Republic's track 'If I Lose Myself'.
Although most people may point fingers and suggest that Alesso is indulging in the so called 'selling out', he's clearly found something he is good at and is playing to his strengths. He's not one to sacrifice quantity over quality and his progressive sound is symbolized by catchy vocals and tantalizing build ups leading into explosive, big, synthy mainroom sounds.This remix includes all of the above and is definitely effective. The preview posted on his SoundCloud has received over 150,000 plays in under 2 days. A testimony to both his popularity and his ability to recreate and redirect mainstream music. The Swede certainly knows how to please a crowd and this one set to go down a storm in Miami later this month.


This one has the backing of Sebastian Ingrosso and is set for release on 2nd April off his label Refune Records.